It's a strange truth that while most of the world's greatest wines and spirits come from places that have been carefully delineated by geography and ingredients, Bourbon is beholden only to corn and oak. The former must make up at least 51 percent of the recipe; the latter must be involved in the aging process, even if that aging extends only a couple months in a barrel.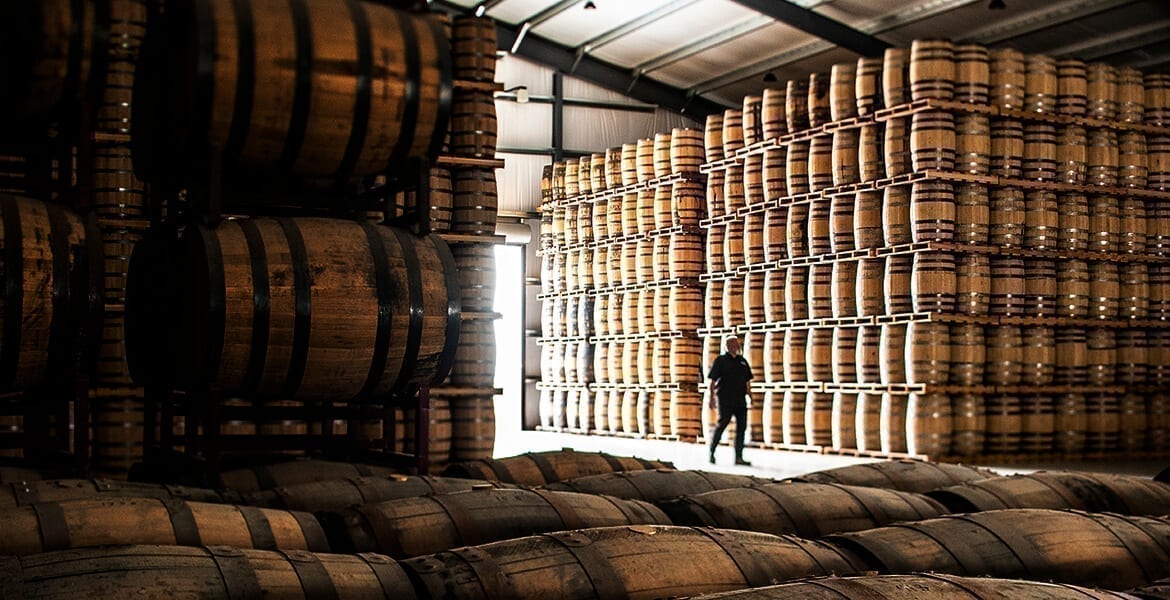 That's right: Kentucky may lay claim to being Bourbon's spiritual home, but there's nothing to stop an Alaskan distillery from making its own version (see Port Chilkoot's Boatwright Bourbon, for example). The corn-rich distillate can be made in any of the 50 states as well as the U.S.'s outlying territories, although, so far, Puerto Rico, Guam, and the Virgin Islands don't appear to have gotten into the Bourbon trade. Yet.
What's more, the majority of Bourbon labels comes from just a handful of companies. Heaven Hill, the U.S.'s largest single-site distillery, is responsible for Evan Williams, Elijah Craig, Henry McKenna, Larceny, and more; Beam Suntory makes Baker's, Basil Hayden's, Booker's, Jim Beam, Knob Creek, and Maker's Mark. And then there's MGP (Midwest Grain Products), a vast distillery in Lawrenceburg, Ind., that makes base spirits for distilleries all over the country, as well as finished products to sell under their own labels (Belle Meade, George Remus, Redemption, and Rough Rider, to name just a few).
Many of these labels count among the world's best, but they are a long way from the spirit's beginnings as a farm-raised product. Rather, they tend to be distinguished by technical prowess and barrel finishes—treatments that can be scaled up to apply to millions of bottles yearly. So, if you want a Bourbon that speaks to a place the way a great Chassagne-Montrachet or Côte-Rôtie might, look to farm distilleries.
Farm distilleries are just what they sound like: distilleries operated on farms. These were common until Prohibition shut them down; in the aftermath, the government's tightened regulations around alcohol sent the costs of distilling—from licenses through taxes—through the roof, making it too expensive for most farmers to get back into the game.
That's finally changing. New York, a leader in the move to revamp local laws in favor of farm distillers, has seen the number go from one in 2003 to 186 today. Given that these distillers must source at least 75 percent of their ingredients from within the state, it's a boon to local farmers and economies.
It's also a boon to spirits connoisseurs everywhere. Rather than obsessing over the details of cask finishes or age designations, you can now look to Bourbon as a window into a place—and play a part in reviving old American agricultural traditions. Here are seven places to start.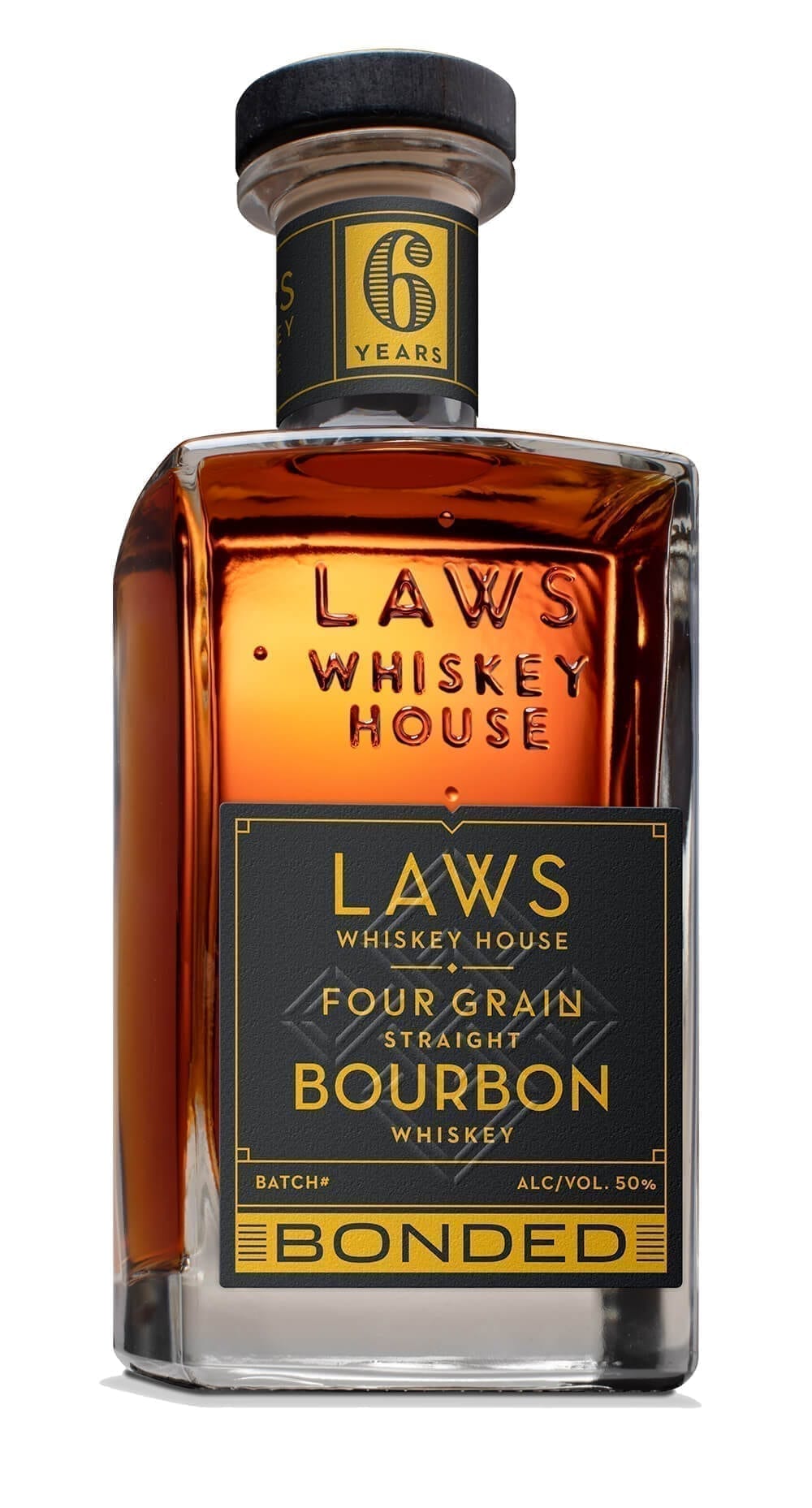 COLORADO
LAWS WHISKEY HOUSE FOUR GRAIN STRAIGHT BONDED BOURBON
Former investment banker Alan Laws grew up in Alberta, second only to neighboring Saskatchewan in wheat production in Canada. So, although his distillery isn't exactly on a farm (it's in Denver proper), the guy knows his grains, and relies entirely on local farmers for harvests that he mills, ferments, and distills on site. This year, Laws released a Bourbon that was "bottled in bond," meaning that it's the product of a single season, distiller, and distillery, and aged at least four years in a federal government-bonded warehouse. It's not only a first for him, but for the entire state. After six years in barrels, it's lush and concentrated, its caramel sweetness balanced by hints of rye toast, orange, and spice. …………………………….. $75
KENTUCKY
JEPTHA CREED STRAIGHT FOUR-GRAIN BOURBON
There was a time when all of Kentucky's Bourbon distillers were farmers first and foremost. The Nethery family—Master Distiller Joyce, her husband Bruce, and daughter Autumn—are bringing back that tradition at Jeptha Creed, the distillery they opened in Shelbyville in November 2016. "Prior to the distillery, I specialized in chemical engineering and my husband grew up as a dairy and Burley tobacco farmer," Joyce explains. "We wanted to build a legacy for our children that incorporated both our sets of skills." Corn rules in Kentucky, but rather than relying on the typical Yellow Dent #2, the Netherys grow deep red cobs of Bloody Butcher: It forms the base of their Bourbon, blended with malted wheat, rye, and barley and aged in locally made barrels in buildings they've modeled after the local Burley tobacco-curing barns. The result is packed with character, almost chewy in its complexity, with a warm, toasty scent and fruitiness that brings to mind fresh, homemade whole-grain bread and jam……. $50
MINNESOTA
BØDALEN BOURBON
Rye rules in northern Minnesota, which is why the Bourbon at Far North Spirits stands out. "I was in business school when I got the idea," farmer/distiller Michael Swanson tells me over the phone. "I got to thinking that it would be interesting to make something, a finished product, from what we grow on the farm." He launched a distillery on the premises in 2013, focusing on rye whiskey; more recently, he introduced Bødalen, a Bourbon with 30 percent rye in the blend and aged in Minnesota-oak barrels. "I wanted to make a regional expression rather than imitate Kentucky," he says. The result is surprisingly delicate, floral, and spicy, with hints of Maraschino cherry and orange zest. ……… $55
NEW YORK
HILLROCK SOLERA AGED BOURBON
Once a leader in grain production, not to mention distilling, New York State has been making up for lost time over the last decade, with small farm distillers popping up from Buffalo to Long Island. Hillrock was one of the state's first, a project begun in 1999 when Jeffrey Baker purchased a 100-acre farm 100 miles north of NYC. Today, Baker and his wife, Cathy Franklin, organically farm 850 acres of corn, rye, and barley, which they turn into one of the most elegant Bourbons on the market: Aged in solera, a process in which older barrels of whiskey are topped up with newer distillate, it's layered and complex, with the soft caramel sweetness imparted by Oloroso Sherry barrels, and the floral spice of rye, a major component in their wheat-free blend……………………….. $85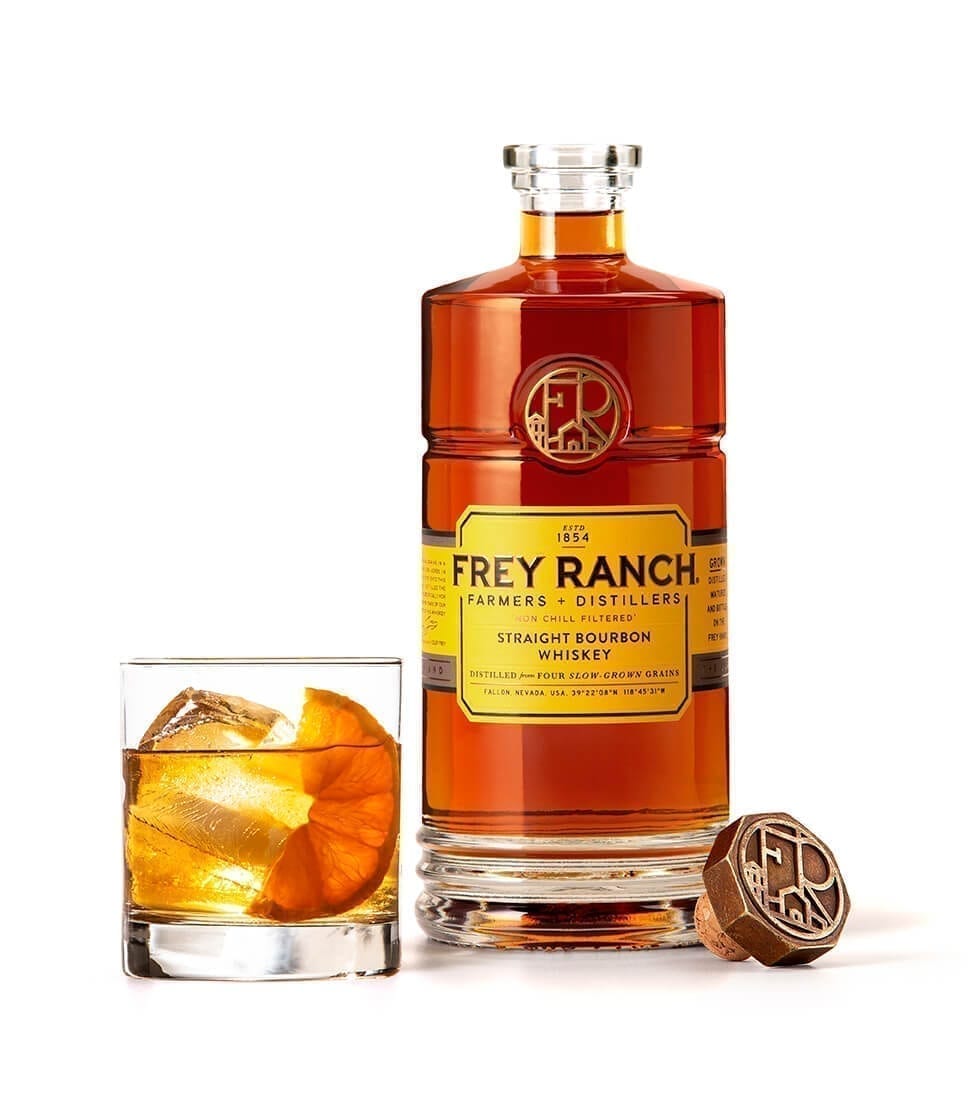 NEVADA
FREY RANCH STRAIGHT BOURBON
Colby Frey's family has been farming in Fallon, Nev., since 1918. Colby, the fifth generation to run the farm, opened a distillery on the property in 2014. His 1,500 acres of farmland supply all the grain he needs for his drinks, from a four-grain vodka to whiskey. He's recently released a Bourbon using all four of his grains—corn, malted two-row barley, rye, and winter wheat—with an average of five years of age. The wait was worth it: It's addictively saline and nutty, so smooth you could drink it straight. …………………………. $50
SOUTH CAROLINA
NEW SOUTHERN REVIVAL STRAIGHT BOURBON
Some distillers claim that corn's main attribute is its sweetness, which carries other flavors well. High Wire Distilling's New Southern Revival suggests that there's more to the story. Made entirely from a crimson-hued Jimmy Red corn, it's a luxurious mouthful of Bourbon, satin-textured and deeply nutty. What's more, it's played an integral part in the revival of a South Carolina tradition: Named for James Island, just across the river from Charleston, the corn was nearly extinct by the early 2000s. Thanks in part to this Bourbon, that's no longer the case………………. $100
WYOMING
WYOMING WHISKEY SMALL BATCH BOURBON
Wyoming is beef country, with the grain industry to support it; corn isn't a large part of the mix. So, when the Mead family, ranchers in Kirby, Wyo., for more than a century, decided to start a Bourbon distillery on their farm, they had to search for someone who could grow great corn in their cool, high-altitude environment. They found Brent and Sherri Rageth, transplants from Nebraska who farm 1,400 acres an hour north of the distillery. Their corn forms the backbone of Wyoming Whiskey's Bourbon, at 68 percent of the mash bill; the rest is wheat and barley, Wyoming's strengths. Without any rye in the mix, it's a gentle Bourbon, luxuriously smooth, yet not too sweet—you could drink this with one of the Mead family's steaks. …………………………… $45
HOW TO TASTE BOURBON
To get the most out of your armchair Bourbon tour, taste two to three Bourbons side by side: The comparison will help illuminate their differences. All you'll need is glasses (tulip-shaped whiskey glasses are perfect, but a wine glass does the trick, too) and some fresh, cold water.
Then do as Bourbon mavens Peggy Noe Stevens and Susan Reigler suggest in their new book, Which Fork Do I Use With My Bourbon, rather than sticking your nose into the glass, searing your nostrils with alcohol fumes, sniff from a slight distance, gently swirling the glass under or to the side of your nose, and "blow" the scent out through your mouth. Do this several times, as each "nosing" will reveal more layers. Then add a few drops of water to release more aroma.
By this time, you'll have a pretty good idea of what the Bourbons will taste like. When you're ready, take in just a small sip (you can drink later) and roll it around your mouth. Don't, however, do the wine-taster trick of sucking air in: When tasting spirits, blow out, getting rid of the spicy alcohol sensation so you can better focus on the spirit's lingering flavors and the texture. And don't be afraid to add water, which will often unlock even more flavor.