By Jim Moriarty
Somewhat surprisingly, there has never been a 1–50 ranking of the best states in golf. Of course, when something hasn't been done, there's often a good reason and, in this case, it was the conundrum, "How do you define best?" Ultimately, the answer came down to one elusive word: golfiness.
Of course, golfiness itself is something of a Rube Goldberg construct. Complicated, yet simple, we all have a sense of what it is but there's no single way to gauge it, nothing measurable by laser or down-loadable from laptops like, say, "Strokes Gained Following a Hot Dog with Chili and Slaw at the Halfway House." Which is more golfy: to play a pastorally serene 18 holes in under four hours on a comfortable Saturday afternoon in Fargo or sleep in your car in the parking lot at Bethpage State Park just to get in the queue for the honor of beating your brains out for five hours on the infamous Black Course? The answer, of course, is "yes." While one suspects the words, "if we hurry we can get in a quick nine in Dubuque," are seldom heard, who among us wouldn't try to beat the light or the marine layer and squeeze in a few extra holes at Pebble Beach?
So, yes, the accompanying list takes into consideration a number of benchmarks gleaned from statistical information obtained from the National Golf Foundation and elsewhere. These include more-or-less current population estimates of the 50 states, where each state ranks in terms of percentage of estimated golfers, its number of facilities, the state's total rounds played and rounds played per estimated golfer, in addition to the somewhat more amorphous measurement of passion which the NGF has posited on a 1-to-5 scale, with 1 the highest.
Also factored in was a state's place in the record book of American golf, in addition to the esteem in which its leading courses are held. Does it matter that the Masters is in Georgia or that New York courses have hosted 30 men's major championships and five U.S. Women's Opens and that Sand Hills is in Nebraska? Of course. How could it not?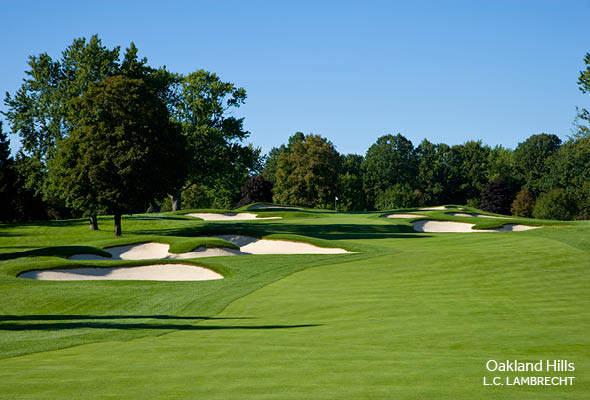 Weather is a factor, too, but what kind of factor is partly cloudy? Is it golfier to be able to step outside your door in Naples and play 12 months a year or battle a season shorter than the one for ice fishing in the Iron Range and beat it around until 9:30 p.m. on a July night in Bemidji? To be brutally honest, there is a PITA quotient as well. That's "Pain In The Ass": Anyone who has sat on the Long Island Expressway or the 405 in L.A. understands this. When it takes as long to get to the golf course as to play it, that's just not that golfy. Taking into consideration all of this statistical and ethereal data, like a Vegas card counter dealing from a tarot deck, what follows is a subjective state-by-state ranking of American golfiness.
With all due respect to the other 49, it should come as no surprise that the state that ranks No. 1 in pure, unadulterated golfiness is Florida. There may have been only two major men's championships (both PGAs) ever conducted in the state but the first one, in 1971, was in February and the other, in 1987, featured a floating scoreboard attended by a woman in a bikini, photographic evidence that it's a tad bit steamy during much of the championship season and, therefore, a dearth of majors shouldn't necessarily be held against the Sunshine State. Besides, it annually hosts the world's finest mini-major, The Players. The PGA Tour, LPGA, and PGA of America headquarters all live there, as does the World Golf Hall of Fame. And we challenge you to add up the number of major men's championships won by guys who tie up their yachts in Florida.
There's no argument about the quality of the courses, either, with Seminole, Sawgrass, Jupiter Hills, the Bear's Club, Streamsong, Trump This and Trump That. Plus, there's enough top-flight resort golf to provide habitat for an alligator population equal to Shanghai, Mumbai, and Mexico City combined. The only days the state takes off from golf are those involving named tropical storms.
At the time of writing, the PGA Tour has five events in Florida alone, not counting Greg Norman's shootout and Tiger Woods's brief stopover. While it's third in population, Florida is second in rounds played. And though it wouldn't be surprising that the most populous states would slide down the scale of the percentage of estimated golfers, Florida comes in at a respectable 20th with an overall level of passion right in the middle of the pack. Even MLB pitchers and catchers, whose national pastime is actually golf, can't wait to start spring training in Florida.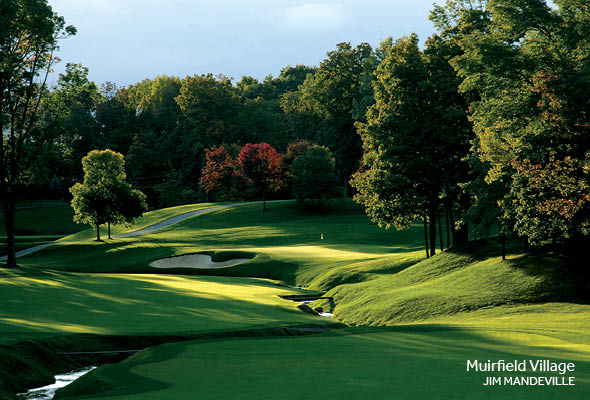 Right on Florida's tail is what may well be the golfiest part of the nation, the Heartland. Michigan and Ohio come in as very strong Nos. 2 and 3, respectively. Michigan is sixth in the country in facilities with outstanding resort golf in the northern part of the Lower Peninsula in particular, and it's hosted a dozen men's major championships. Despite being hit hard by the Great Recession, it's ninth in population and still an enviable eighth in percentage of estimated golfers, which explains why Michigan ranks fourth in total rounds played, even with a short season. With the likes of Crystal Downs, Oakland Hills, Arcadia Bluffs, True North, Forest Dunes, Grand Traverse, Boyne Highlands, and Point O' Woods, to name a few, Michigan offers as wide a range of great golf as any place in the nation.
Ohio is a strong third, just behind Michigan because of its rank in facilities, 18th, and a smaller resort footprint. In all other respects, however, Ohio laps the competition. It has hosted 18 men's majors—which just happens to be the same number its favorite son, Jack Nicklaus, has won his ownself. Of course, Jack's Memorial Tournament, coupled with Firestone, keeps the PGA Tour's highlight reels flickering into the gloaming. Despite a population slightly larger than Michigan's, it's a couple of spots further back in total rounds played, but its percentage of estimated golfers ranks an enviable 12th. And with courses like Muirfield Village, The Golf Club, Scioto, Camargo, and Inverness, what otherwise flat piece of sod could be any golfier?
Now, let's head west. The only thing that keeps the Golden State behind the Golden Bear's is the PITA quotient—those pesky parking lots… er, freeways. The most populous state in the nation, it stands to reason California would be first in rounds played, too. Its passion for the game rating is, like Florida's, a respectable three out of five. Because more people live in California than any other state, it's not surprising there is an inverse correlation with the percentage of estimated golfers, ranking it a lowly 41st. But Carlsbad is the golf-equipment epicenter, the PGA Tour is in California four times in the winter, once in the spring, and once in the fall, and the LPGA plays its first major there every year. And then there's Cypress Point. San Francisco Golf Club. Harding Park. Riviera. Pebble Beach. Spyglass. Olympic Club. The entire Coachella Valley. It is an embarrassment of riches. Add in 16 professional men's major championships, including Tom Watson chipping in, Jack Nicklaus hitting the flagstick, and Ben Hogan inventing Jack Fleck, well, the Left Coast's left-est state is as golfy as it gets.
Rounding out the top five is South Carolina, one of just two states with a passion rating of 1. The Palmetto State is 24th in population but 17th in the percentage of estimated golfers and 11th in facilities. Myrtle Beach remains the "Ripley's Believe It or Not" of golf, retaining the title of everyman's home course. When you add Hilton Head and Kiawah Island, the courses fall trippingly off the tongue: The Ocean Course, Secession, The Dunes, Chechessee Creek, Long Cove, Harbour Town, Palmetto. Sure, Kiawah made the state's only major footprint with the 2012 PGA, but don't forget that it was here that the game first arrived on American shores, 276 years ago.
Naturally, where there's a top, there must be a bottom. While it's problematic to be too critical of any state with that many grizzly bears, none can rival Alaska for its lack of golfiness. It's 47th in population and 45th in percentage of estimated golfers, crashing the frequent inverse proportionality. It's 50th in total rounds, making it golf's final frontier. But, take heart you Kodiaks, the recent Gallup-Healthways Well-Being Index says you're No. 1 in livability.
1. FLORIDA
You are my sunshine. Not the only one, just No. 1.
 2. MICHIGAN
The state where Hogan brought the Monster to its knees.
 3. OHIO
Giving us Jack Nicklaus is reason enough to be in anyone's top five.
 4. CALIFORNIA
And if Jack had just one more round to play, it would be at Pebble Beach.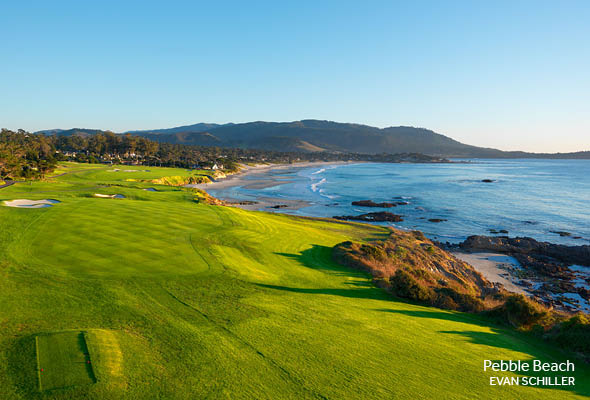 5. SOUTH CAROLINA
The Lowcountry is where golf washed ashore in America.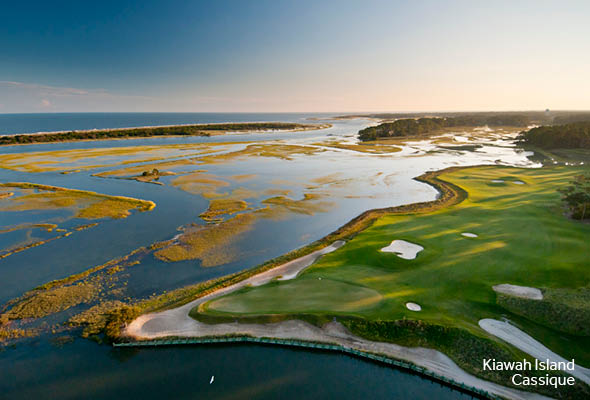 6. TEXAS
Hogan, Nelson, and Babe Zaharias alone make it a six-shooter.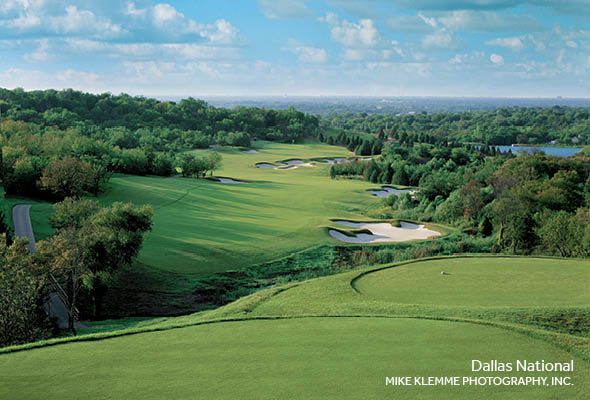 7. ARIZONA
Holy Leaping Cactus, it's a dry heat and prickly good golf.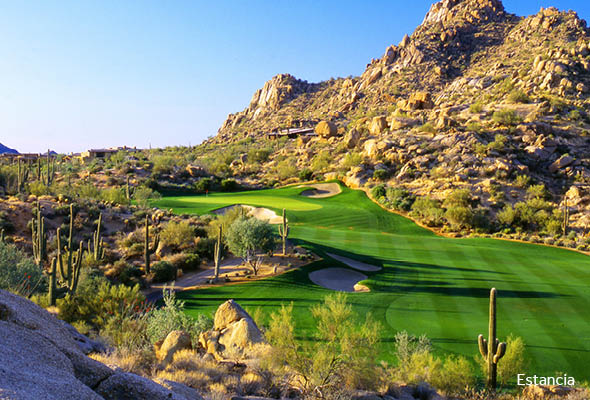 8. WISCONSIN
A Midwestern state on the ascendency: Whistling Straits, Erin Hills.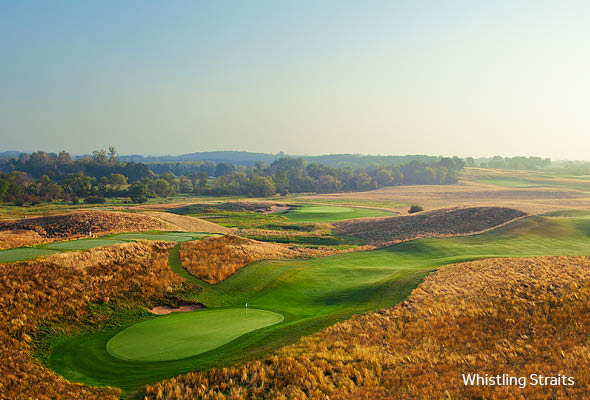 9. GEORGIA
In April there is no golfier place on Earth. One out of 12 ain't bad.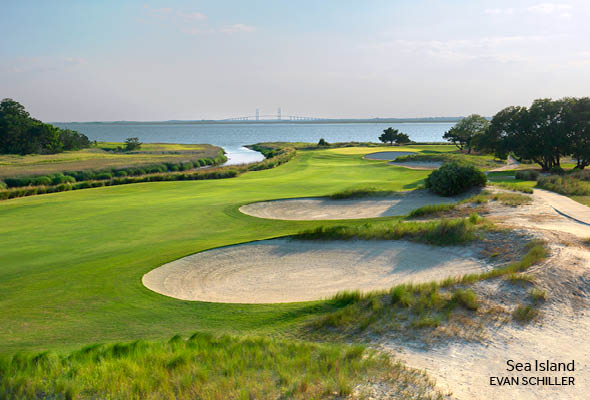 10. ILLINOIS
Like the Western Golf Association, once more major than it is now.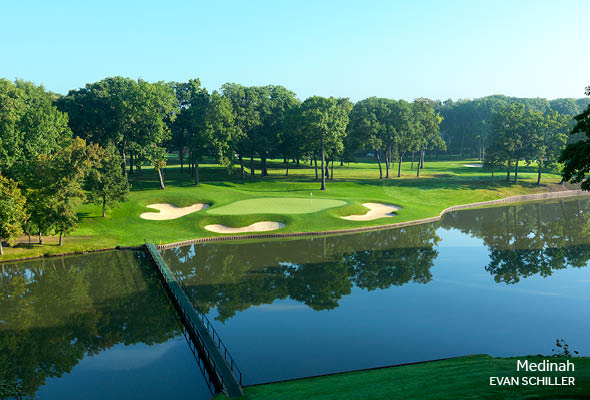 11. MINNESOTA
When the ice melts, its thousand lakes fill up with golf balls.
12. NEW YORK
Some of the world's finest, yet most inaccessible, golf.
13. NORTH CAROLINA
It's got mountain golf, seaside golf, and Pinehurst No. 2.
14. PENNSYLVANIA
Merion. Merion. Merion. Oakmont. Oakmont. Oakmont. Arnie. Arnie. Arnie.
15. OREGON
If all it had were Bend, it would be sublime. Add Bandon and it's beguiling.
16. HAWAII
Robert Trent Jones Sr. invented lava golf. Michelle Wie did the rest.
17. MASSACHUSETTS
Gotta love a state where they call something by its simplest name: The Country Club.
18. NEW JERSEY
Get your heart stolen at Pine Valley and your car stolen in Newark.
19. MISSOURI
Gateway to the West. It did "show" us Tom Watson and Payne Stewart.
20. COLORADO
Cherry Hills. 1960 U.S. Open. Three generations of champions. Enough said.
21. ALABAMA
Robert Trent Jones Golf Trail is worth its weight in chitlins.
22. INDIANA
Begat the Dyes who begat Crooked Stick who begat John Daly.
23. TENNESSEE
Elvis wasn't very golfy but Cary Middlecoff could shake, rattle, and roll.
24. OKLAHOMA
They're living on Tulsa time with Southern Hills.
25. MARYLAND
Proud host of seven men's majors, 13 women's majors.
26. WASHINGTON
This year it gets another championship venue, adding Chambers Bay to Sahalee.
27. VIRGINIA
Sam Snead came out of its mountains, Curtis Strange from its coast.
28. KENTUCKY
Valhalla helps but it will always be more horsey than golfy.
29. NEBRASKA
Sand Hills. Wow. Until Coore and Crenshaw saw it, who'da thunk it?
30. NEVADA
Shadow Creek, Butch Harmon, David Copperfield, and Cirque du Soleil.
31. IOWA
The field of dreams for Jack Fleck and Zach Johnson. Not bad for a flyover state.
32. CONNECTICUT
A lot of passion—2 out of 5—for a little state.
33. MONTANA
It's No. 1 in percentage of estimated golfers, ranchers, and fly fishermen.
34. ARKANSAS
Measly 49th in estimated golfers but No. 1 in rounds per.
35. IDAHO
Coeur d'Alene and Sun Valley go a long way when the snow melts.
36. RHODE ISLAND
Where Tiger's won an Amateur, Annika an Open. The little state that could.
37. NEW MEXICO
Land of Enchantment, sunsets, and Piñon Hills. Good combo.
38. UTAH
Let's face it, golf can't compete with Robert Redford and Sundance.
39. WYOMING
Jackson Hole, Teton Pines, the Snake River, and Old Faithful.
40. MISSISSIPPI
Rescued by the Gulf Coast courses and turtle soup.
41. WEST VIRGINIA
The Greenbrier stands alone but casts a big shadow.
42. KANSAS
If not for Prairie Dunes, where would it be? Further down the list.
43. NORTH DAKOTA
Sacagawea and Eric Sevareid. Golfers, not so much.
44. VERMONT
It gets credit for Ben & Jerry's and Keegan Bradley.
45. SOUTH DAKOTA
Far better known for Wild Bill Hickok than Marlene Hagge.
46. DELAWARE
The place where PGA Tour sponsors go to incorporate.
47. MAINE
Native son Mike "Fluff" Cowan moves the golf and mustache meters.
48. NEW HAMPSHIRE
Granite may be a golfer's least favorite surface.
49. LOUISIANA
First in charbroiled oysters, last in percentage of estimated golfers.
50. ALASKA
American golf's almost unexplored frontier.
_____________________
Do you agree with our rankings? Let us know in the comments below!