If it weren't a true story, you wouldn't believe it. But the events that author Humberto Garcia chronicled in his book, Mustang Miracle—and that director Julio Quintana captures in his new film, The Long Game—are based on events that actually happened when a group of Mexican American high schoolers decided to take up golf in the 1950s. Needless to say, it wasn't an easy path for them. But where their journey took them is an inspirational story.
The Long Game premiered in March at South by Southwest (SXSW) in Austin, Texas. To tell the story, Quintana assembled an all-star cast, headlined by Dennis Quaid, an avid golfer who plays the part of a wizened old pro; Cheech Marin as an affable greenkeeper; and Jay Hernandez, who plays J.B. Peña, the Texas school district superintendent who supports the young men's interest in golf.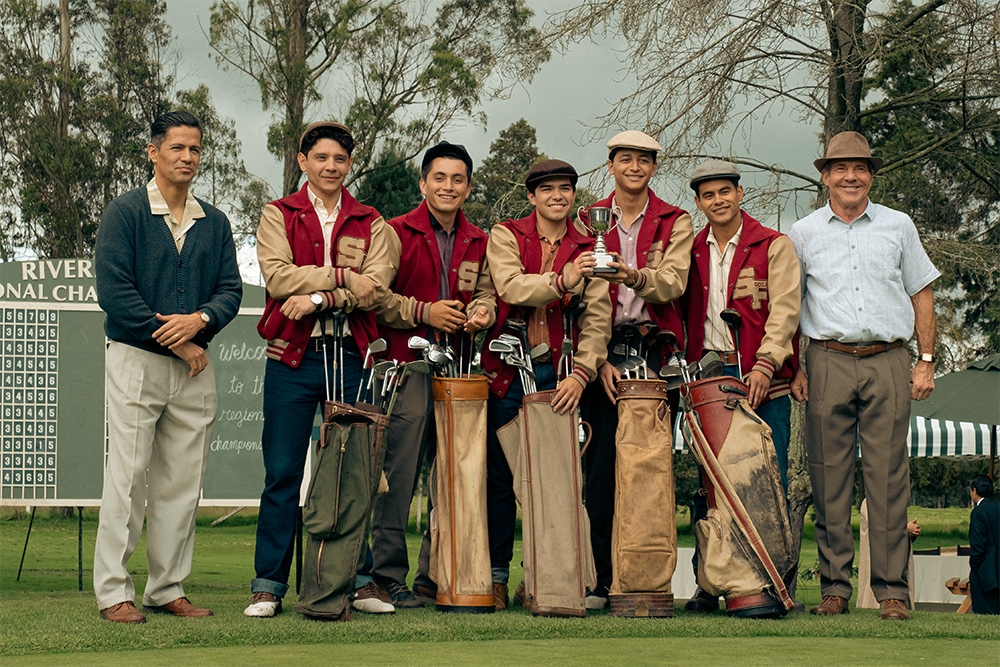 It being the '50s, the local country club wants nothing to with Peña when the golf-loving WWII veteran applies for membership in its all-white ranks. But the five young men who come to constitute the "Mustangs" caddie at the club, and despite the discrimination they're forced to endure in almost every aspect of their lives, they get bitten by the golf bug. When Peña learns that they've created their own place to play golf on some vacant land in town, he steps in to help them, with support from Quaid's and Marin's characters. (Spoiler alert: Against all odds, their collective dream does come true.)
The film was produced by a team headed by Mucho Mas Media's Javier Chapa, who heard about the team's success story from the book's author.
"Humberto Garcia sent me his book," says Chapa. "I read it and fell in love with the story, so I optioned the book/rights, then brought on writers Paco Farias and Jennifer Stetson to pen the script."
Quintana was drawn to the story, too, for his own personal reasons.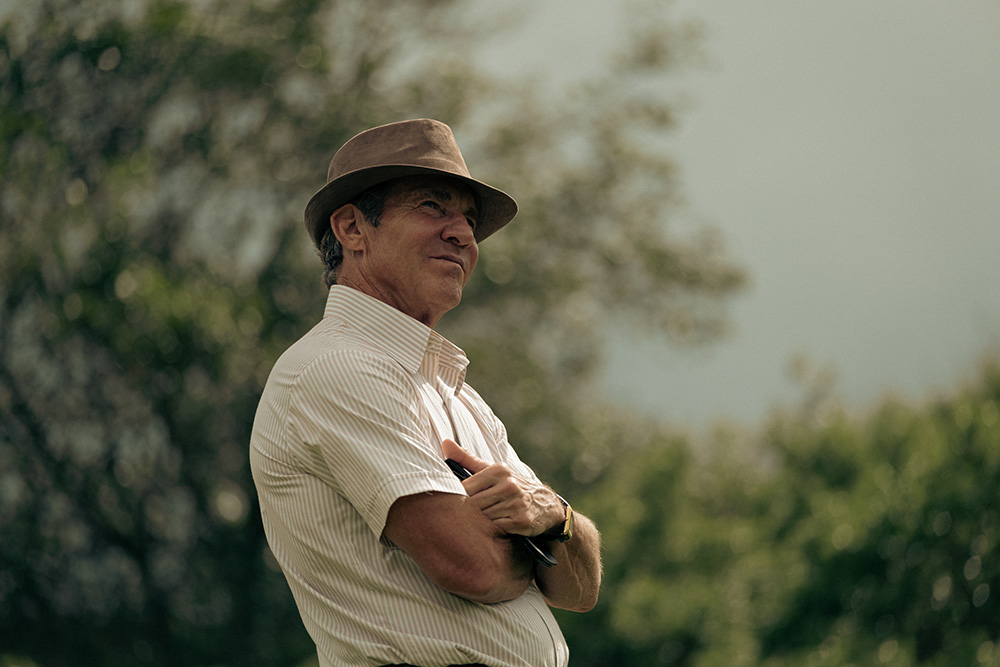 "I was inspired by the fact that these boys built their own course and taught themselves how to play golf with old equipment. My family is from Cuba, so I grew up with stories about my dad making his own baseballs out of electrical tape, and I felt very connected to these boys who pulled themselves up by their bootstraps."
The film, which was shot in Colombia and Texas, gets the golf details right. And Quintana felt that the nature of the game of golf fits the broader story the film is looking to tell.
"Out of all the popular sports, I think golf might have the most explicit call for personal integrity and strength of character," says Quintana. "When you're out on the course alone, there is no referee keeping track of your score. There is nobody making sure that you fill in your divots or rake your sand traps. It's an honor-based system. So, I believe that it's a great sport for telling a story about young men who are trying to improve not just their golf skills, but their character, as well.
"I don't personally play much golf, so the movie is completely designed to resonate with non-golfers. The heart of the story is the journeys of the characters, their personal relationships, and their struggle to find their place and purpose in the world. These are ideas that are human universals stretching way beyond the golf course."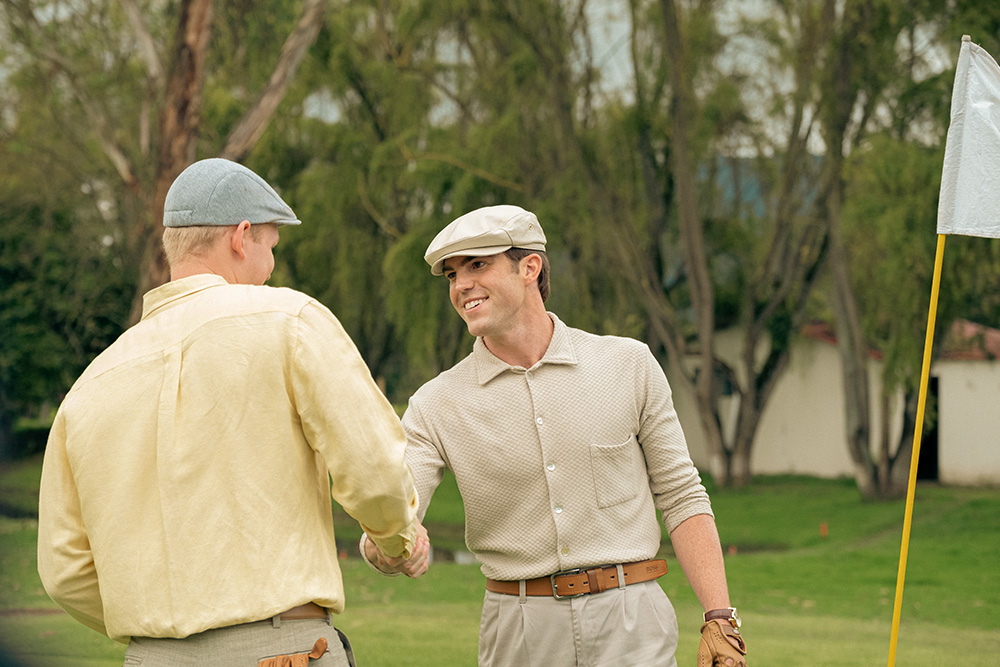 The roles of the five high school golfers are played convincingly and with heart by Julian Works, Gregory Diaz IV, Miguel Angel Garcia, Christian Gallegos, and José Julián. You can't help but root for their characters, who never stop working to create their own breaks. At times, it seems like the whole world is standing in their way, as the club's general manager and its snobby members want nothing to do with the five aspiring golfers who were born the wrong color. Young actor Michael Southworth plays the role of another bad guy, Tim Cox—a country club brat that you can't help but dislike. It's an ironic role for Southworth, whose father David has created, owned, and operated private clubs and resorts all around the world, including most recently Balsam Mountain Preserve in the North Carolina mountains.
"It's not often that a set feels like home, but that was certainly the case with The Long Game," says Southworth. "Despite the fact that we shot our golf scenes in Bogota and Austin—both far away from my hometown of Boston—it was truly a dream come true to shoot a golf film. My father has been developing golf communities ever since I was a kid, so the sport has always been a big part of my life.
Southworth, who often tees it up with Quaid when the two are in Los Angeles, thinks audiences will enjoy the film whether they're golfers or not.
"The Long Game is just a great true story. It's inspiring, emotional, funny, and truly captures the companionship that golf can provide people from all walks of life. I hope audience members can walk away feeling inspired by the brave Mexican-American golfers who proved an entire community wrong."
Will you see The Long Game? Let us know and tell us about your other favorite golf movies in the comment section.