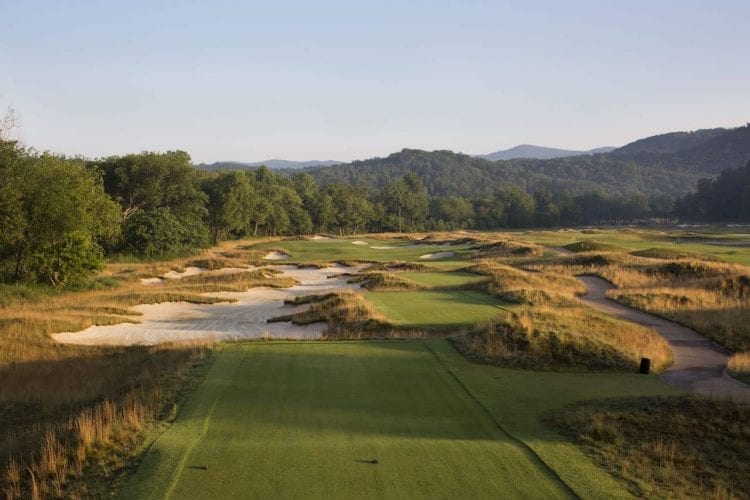 If you're into golf, The Cliffs must be on your radar. Each of its seven communities—three in the mountains of the western Carolinas, three on 26-mile-long Lake Keowee, one minutes from Asheville—has its own course, and one membership means belonging to all seven. It's the ultimate in choice.
Yet as good as the golf is (and with courses by, among others, Jack Nicklaus, Tom Fazio, and Gary Player, it is very good), there has to be more. At The Cliffs, there is always more.
A new wellness center recently opened at the Mountain Park community. That club also is taking the lead in internet-based health programs that, says Kent Smith, President of Cliffs Land Partners, "let you dial up the class you want when your schedule allows."
Dining is a big draw thanks to a team of award-winning chefs and special events like the annual Food and Wine Festival. Many of the communities are offering smaller cottages and single-family homes starting around $700,000. Then there are the many kids' activities: "We saw people chase their grandchildren all over the place," says Smith, "then figured out that if you live in the right place, they'll come to you."
Plus, the golf keeps getting better. Walnut Cove, near Asheville, recently redid its bunkers, while the lakeside Vineyard Course is currently being tweaked. Some clubs are implementing the USGA's "Play It Forward" initiative, adding tees to make the game more fun for more players, while others are experimenting with remote-controlled pull-carts, even GolfBoards. With more to come, for sure.