"It's very real! Time to get it on!"
The excitement in golf course architect Rob Collins's voice could only be relatable to someone who has been able to blend their career with a life passion.
Someone like PGA Tour pro Zac Blair. Blair, Collins, and Tad King, the other half of King-Collins Golf Course Design, met three years ago and immediately bonded over a shared interest—the desire to build a golf course that was first and foremost fun, but also, a full-on experience. A place where golfers can get on site, play, stay, eat, drink, and repeat.
"Turning people into golf degenerates," laughs Blair, who has spent seven seasons playing professional golf. "We're trying to create a place where people can just wake up and play golf all day. It's about the experience, all of it kind of tied into just having people have fun for as long as they can while they're out here. An adult playground and almost an escape from the real world to just go enjoy golf."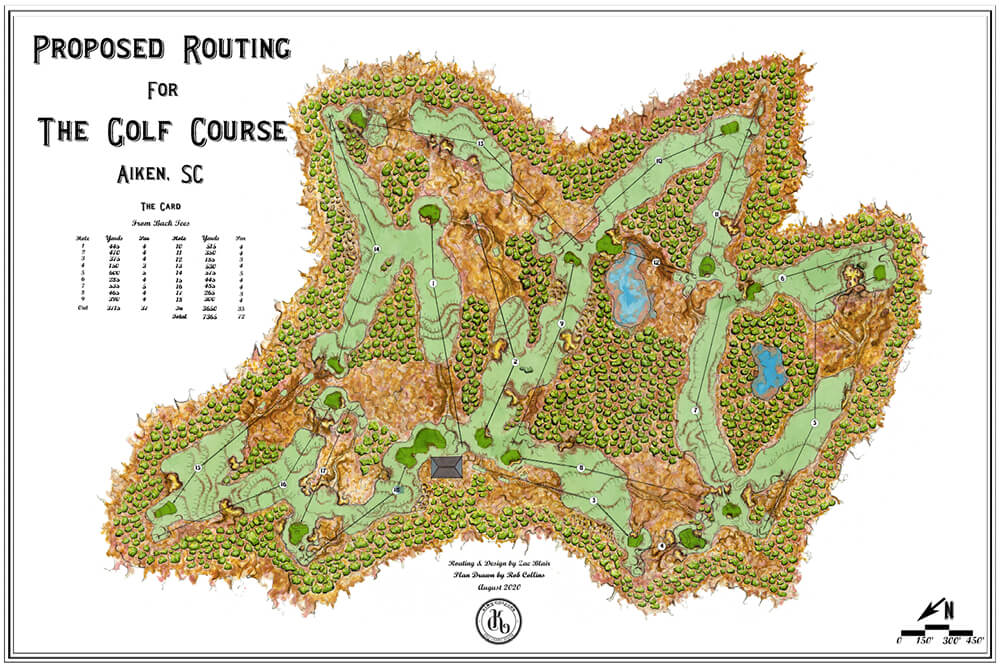 That idea spurred The Buck Club—Blair's passion project that led him to teaming up with King-Collins. The original TBC plan was to build a golf course on a 350-acre plot of land in Blair's home state of Utah. This past year those plans met more hurdles that the team could overcome, and the hope of a Utah-based TBC was ultimately deserted.
But a strange thing was also happening—the idea of The Buck Club not only lived on, it flourished. TBC became a movement. Despite not having an actual home course, TBC has gained support and turned into a global community built by people who share Blair's passion for creating the perfect golf club.
Fast forward a couple of years and Blair is standing on the site of The Buck Club's new home—a 400-acre plot of land outside of Aiken, S.C., on a massive piece of property that used to be a tree farm.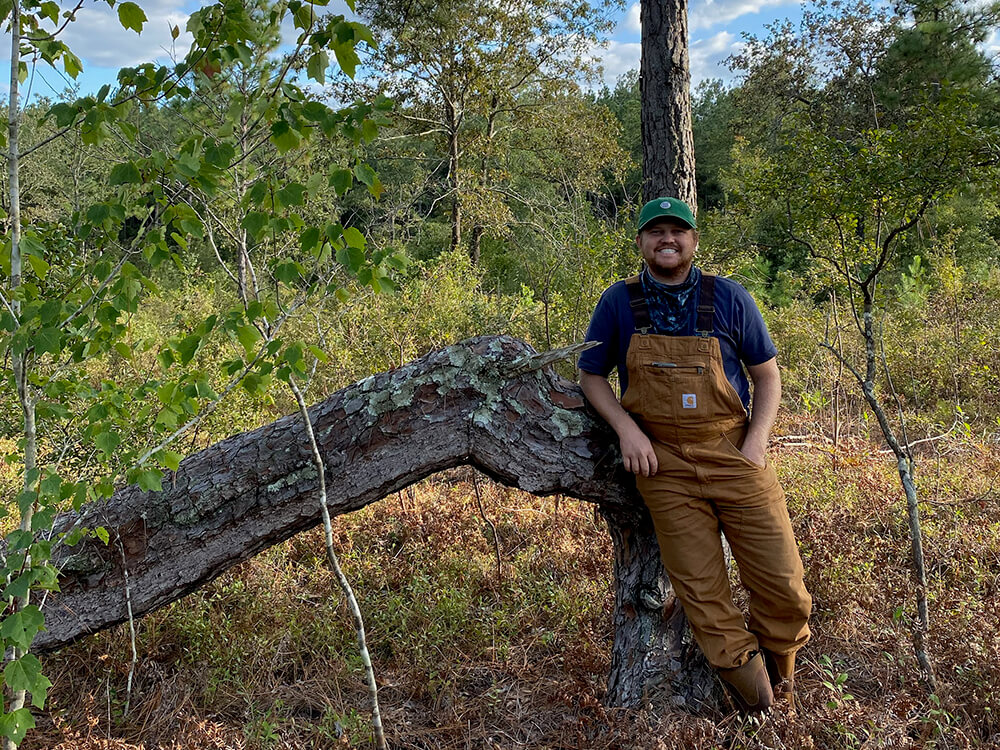 "The thing in Utah is definitely not dead, but this turned into a better opportunity to build something in a warmer climate," said Blair as he took a break from laying the center lines at what has officially been nicknamed "The Tree Farm."
Unlike the previous TBC project in Utah, The Tree Farm is more than a social movement. Blair has visited the South Carolina site multiple times where the work has already begun. The timeline is to begin moving dirt during the fourth quarter of 2021. For now, Blair is juggling tour life with getting The Tree Farm permitting done, finalizing the design work, and cleaning up the property. Or, as he says, getting all of the hard work out of the way so that Rob and Tad can come in and build.
"Each next step we take it gets a little more fun, especially for me," says Blair. "This is one of my dreams. To see it get closer and gain momentum has been really, really cool."
The planned course is already drawing some lofty comparisons: "We don't really want to compare it to anything yet, but it does have some nice movement. Augusta National is a pretty comparable property as far as the kind of the movement the land has," says Blair.
"Zac and I both felt initially that the site had characteristics common to Pine Valley, Pinehurst No. 2, and Morfontaine." says Collins, who along with King has worked with Blair on various iterations of The Buck Club over the last few years.
"Its sandy, rolling hills are ideally suited for a golf course."
The natural comparison is to Sweetens Cove, the King-Collins design in Tennessee that has produced a cult-like following since it's completion in 2014.
"The strategy and shotmaking interest seen at Sweetens is something we try to bake into all of our work, even if it's an entirely different site," says Collins. "In the end, the undercurrents are what matter and we will make sure that those details are nailed in the finish."
A great honor to be involved with @z_blair on TBC. The property itself is ideal for golf and his vision for the sandy, rolling terrain has us incredibly excited to get started! https://t.co/WmrInnGrKr

— King-Collins Golf (@KingCollinsGolf) August 21, 2020
The shared passion for intricate detail is one of the many factors that drew the 30-year-old Blair to King-Collins. Blair's father built, owned, and operated golf courses which planted a seed that has now blossomed into a full-fledged golf course design project.
"I've just been around it my entire life. When you're a kid, you want to be like your dad. That's what I saw growing up," says Blair.
Are you a fan of The Buck Club? Let us know what you think of the new course below.