When Xander Schauffele won gold at the 2021 Olympics in Tokyo, you could say he was a both a medal winner and a metal winner. Chemical elements such as gold, silver, copper, and iron are among the most well-known metals; they're also extremely popular commodities in the world of golf course names. Of the golf courses in America that embrace metal in their names, here are the 12 best you can play.
In 2006, Ernie Els gushed, "Copperhead is the best golf course the PGA Tour visits in Florida." He still garners his fair share of support. Annual host to the Valspar Championship, this 1974 Larry Packard design sports Carolina-like towering pines and surprisingly hilly terrain, along with fiercely trapped, elevated greens. Known as "the Snake Pit," Copperhead's closing trio—the watery, 475-yard par-four 16th; the well-bunkered, 215-yard par-three 17th; and the uphill, 445-yard par-four 18th—is one the tour's toughest finishing stretches.
This 1963 creation from Robert Trent Jones Sr. features topsy-turvy, wooded terrain that yields one of golf's best par-three quartets. The downhill, 160-yard 16th, its banana-shaped green jutting out island-style into a lake, is unforgettable. Not far behind is the 206-yard 7th, which demands a lake carry to a green guarded by three bunkers. Dense forests, deep ravines, and a plethora of water hazards further spice up the play. Jones's son Rees performed an admirable renovation in 2017 that restored the shine to the Gold.
Unfurled across the slopes of the dormant Haleakala volcano, Wailea Gold is a 29-year-old Robert Trent Jones Jr. design crisscrossed with lava chutes and punctuated with ocean vistas. Eighteen years ago saw the Gold and the Golden Bear pair up quite nicely, when Jack Nicklaus emerged from a long layoff following back surgery to capture a career-high $340,000 paycheck during the Wendy's Champions Skins Game.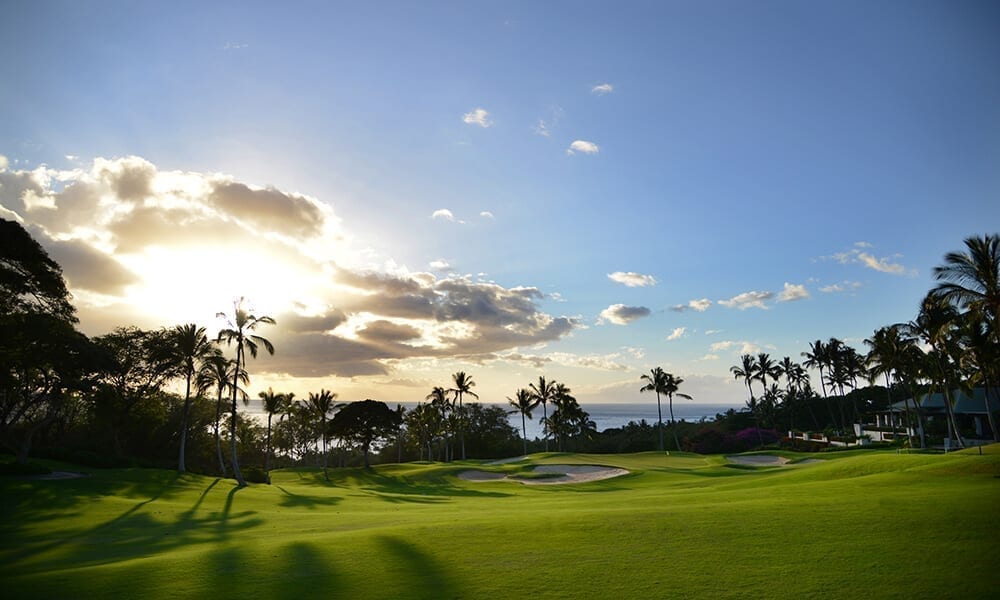 One of the best values in the U.S. is this Seattle-area track that played host to the 2011 U.S. Junior Amateur, won by Jordan Spieth. The Olympic course, one of two at Gold Mountain, is a 7,179-yard, 1996 John Harbottle III design. It features a flattish, forested front nine, followed by a hilly journey on the back, highlighted by the 357-yard par-four 15th, which plays to a peninsular green at lake's edge.
Architect Ken Kavanaugh recently recalled that when he first saw the Gold Canyon property he was given in the 1980s, "It reminded me of those calendars you see with the fantasy golf holes from the Grand Canyon and Niagara Falls." The round begins in spectacular fashion, with holes zigzagging through the foothills of the Superstition Mountains. Dramatic, downhill-plunging par threes make for vexing club selection and instant photo ops, while the best test of all is the 467-yard par-four 4th hole, which sweeps downhill and right-to-left, with the Superstitions framing the entire journey.
Home to multiple PGA Tour Shark Shootout events, as well as the LPGA Tour's season-ending CME Group Tour Championship, the Gold course at Tiburon is a 7,382-yard, 1988 Greg Norman design. Norman's distinctive design elements—stacked sod bunkers, massive crushed coquina shell waste bunkers, and shaved down roughs—blanket the Gold course. There's no shortage of water and wetlands either, notably on the final three holes—the 205-yard par-three 16th, its green sectionalized by a nasty ridge; the 559-yard par-five 17th, with its diagonal cross bunker; and the 485-yard par-four 18th, where a pulled drive can carom off the sloped fairway into a lake.
In 2004, architect Gene Bates draped the Gold course at Soldier Hollow, and its sibling the Silver, atop ski trails used for the cross-country event at the 2002 Winter Olympics. Part of the Wasatch Mountain State Park system, and located 50 miles east of Salt Lake City, the 7,719-yard Gold is strong enough to test five-time PGA Tour winner Tony Finau, a Utah native, who calls Soldier Hollow Gold his favorite alpine layout. "I have good memories of winning the State Amateur there (in 2006, beating Daniel Summerhays)," he told me recently. "The greens are always good and it has a lot of character for a mountain course."
Owned by the city of La Quinta and designed by the King, Arnold Palmer, SilverRock stretches 7,239 yards and features sprawling bunkers, a half-dozen lakes, and in-your-face views of the Santa Rosa Mountains. Three meaty par fours—the 493-yard 6th, the 489-yard 9th, and the 488-yard 15th—comprise the stiffest tests, but an equal number of petite two-shotters, including the 344-yard 18th, are fun for all, including the PGA Tour pros who competed here from 2008–11.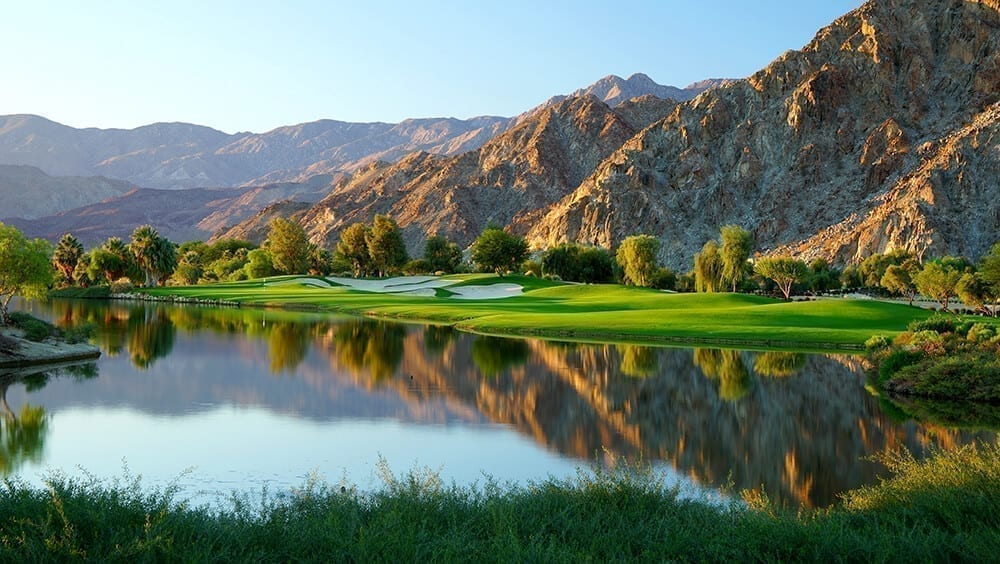 Backbreaker and Heartbreaker are the aptly named nines that make up the championship layout at this visually striking RTJ Trail course 90 minutes northeast of Birmingham. I like the name of the third nine, Mindbreaker, as if you should abandon all hope of making any good scores before teeing off, but Backbreaker is pretty apt, thanks to steep drop-offs following tee shots and numerous elevated greens, making this a brutal walk. At 7,663 yards from the tips, it's not exactly a cakewalk in a cart, either.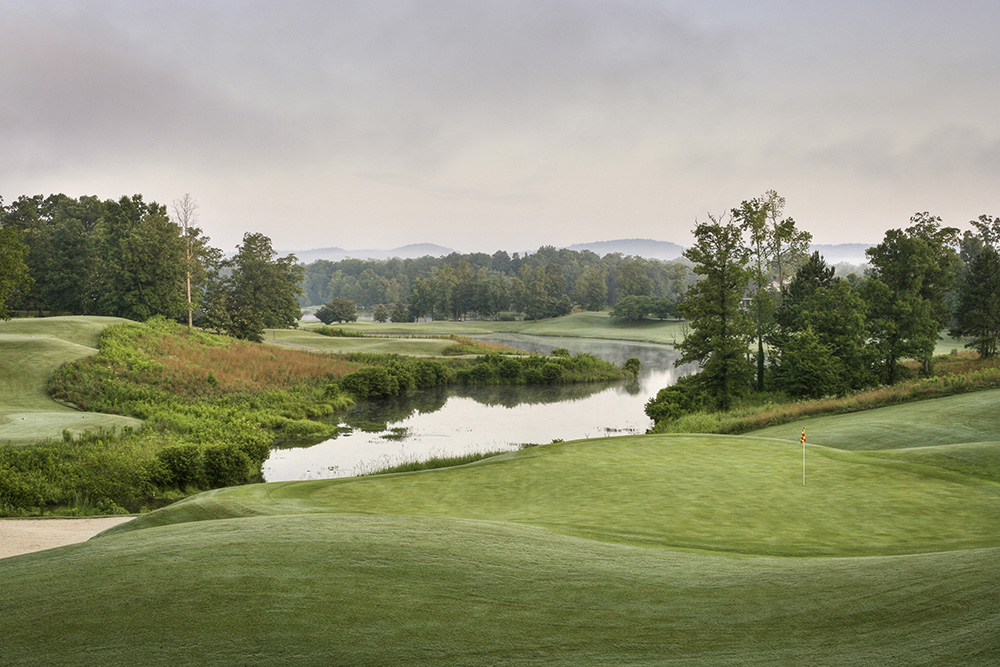 Home to the PGA Tour's Fortinet Championship in the heart of Napa's wine country, where Max Homa has won the past two years, this venerable 36-hole property (the slightly easier South course has also hosted big-time events) embodies a classic parkland experience—with a tasty twist. Snap hook your opening tee shot on the 6,793-yard tournament North course and you could wind up in the tasting room at William Hill Estate Winery, where the bold, fruity cabs will make you forget all about double-bogies.
This 1995 Michael Hurdzan design zigzags through oaks, lakes, and rock outcroppings. Situated 20 minutes from downtown Kansas City and a half-hour from Arrowhead Stadium where the Super Bowl champion Chiefs play, Ironhorse is less than 7,000 yards from the black tees, yet commands a slope of 140. The relentlessly interesting layout boasts one of the Midwest's most compelling closers, a 475-yard par-five that calls for a tee shot over a twisting, stone-lined creek and a risk/reward approach over another slender stream.
Located in a residential community about 25 miles north of Baton Rouge, this open, if not quite linksy, 19-year-old layout measures a seemingly gettable 6,866 yards from the tips, but what it lacks in length it makes up for in the precision department. Wetlands, marshes, and other water hazards affect play on 13 holes and 50 bunkers force accuracy from tee to green. Original co-architect Nathan Crace is back to supervise a greens renovation that has the course closed until July 2023.