Bill Coore, a longtime golf course architect and Ben Crenshaw, a two-time Masters Tournament champion, are among the industry's most prolific and in-demand designers when it comes to new builds. The beautiful Plantation course at the Kapalua Resort on Maui was their first design, opening in 1991, but they really made waves four years later with Sand Hills in Nebraska, a project that fully embraced the minimalism movement and ushered in the uber-private destination club.
Since then, Coore & Crenshaw has built an impressive portfolio of private clubs headlined by names like Clear Creek Tahoe, Colorado Golf Club, Chechessee Creek Club, The Dormie Club, Friar's Head, Old Sandwich, and Trinity Forest. But amid these exclusive clubs, a host of great Coore & Crenshaw public courses have followed as well, perhaps the best collection for any modern architects.
Here are 10 of the top public courses from the duo of Coore & Crenshaw.
On the slopes of a long extinct volcano and land that was once a pineapple plantation, Coore & Crenshaw partnered on their very first design. The area had a special appeal for Crenshaw, who married his wife Julie on the point at Kapalua Bay back in the mid-1980s. While both designers visited many times over the years, they returned in 2019 to help bring back original firmer-and-faster playing conditions that allowed players to hit a variety of shots and use the ground strategically.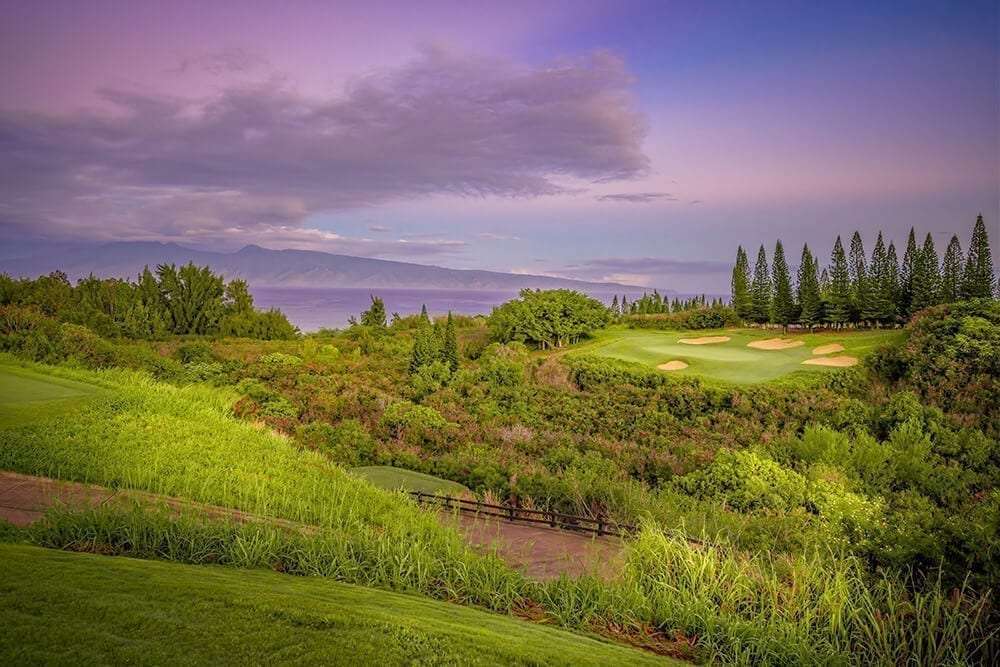 When Bill and Ben were commissioned to design this 36-hole property outside Scottsdale, the charge was to create two public courses in tranquil desert surrounds that had a decidedly different look and feel. They achieved that with the O'odham course (formerly the North course) with its broad, angular holes and close-cropped approaches, and the Piipaash course (formerly South), which has tree-lined fairways and slightly raised greens.
The duo had a very tough act to follow in building the third course at Bandon Dunes. Trails differs significantly than its two oceanside predecessors (Bandon Dunes and Pacific Dunes), starting atop a massive sand dune, working its way into a sprawling meadow and then climbing into a coastal forest before returning to finish in the dunes. Some guests who yearn for waterfront holes say Trails is their least favorite, while others consider it the finest routing of an exceedingly strong bunch. Coore & Crenshaw later built another inland gem at Bandon, the 13-hole par-3 Preserve course, in 2012.
The Saguaro Course embraces C&C's minimalistic approach, with the elevation changes and natural bunkering reflective of the ancient land on which We-Ko-Pa's second course was built. The design, which has been ranked as the No. 1 public course in Arizona, features wider fairways and playing corridors than many other desert courses and, with an easy green-to-tee flow, was intentionally built for walking, which can be a rarity in the area.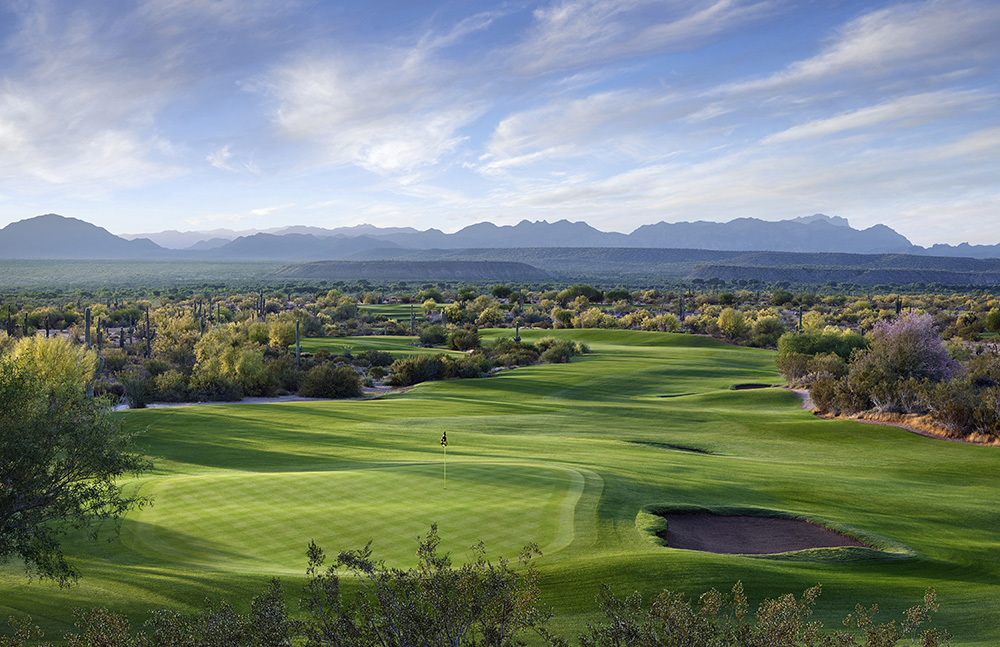 On the northeast coast of Tasmania, Lost Farm sits merely a pitching wedge across the river from its sister course at Barnbougle, The Dunes. The 20-hole layout winds along the coast and then through inland sand dunes that are ironically considerably higher than its neighbor. With wide fairways, strategic bunkering, and undulating greens, this C&C design was quickly stamped as one of the top public courses in Australia.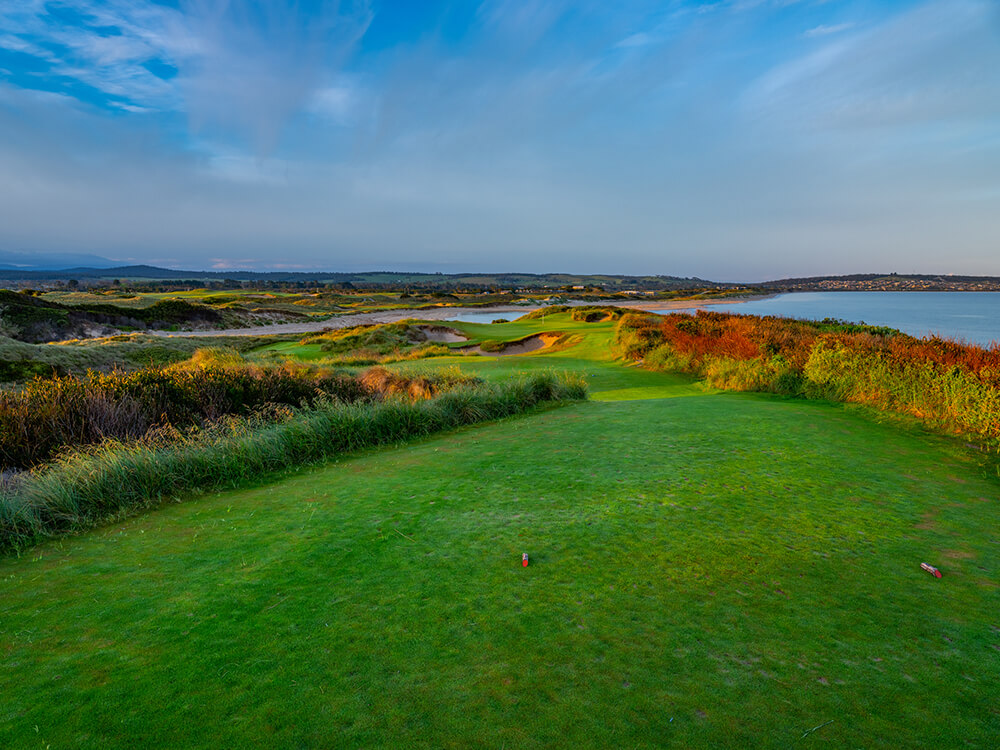 Streamsong Red (Bowling Green, Fla.) – 2012
To say Streamsong is unique is an understatement. Its first two courses, Red and Blue, were built on the heels of the Great Recession on a sprawling property in Central Florida that long ago had been a phosphate mine. While Tom Doak designed the neighboring Blue, Coore & Crenshaw incorporated soaring sand dunes, expansive lakes, and large stretches of open savannah and natural bunkers to create the Red, a stunner of a layout that looks nothing like what many consider a "Florida course" to be. The pair has also designed a forthcoming short course at Streamsong called "The Chain."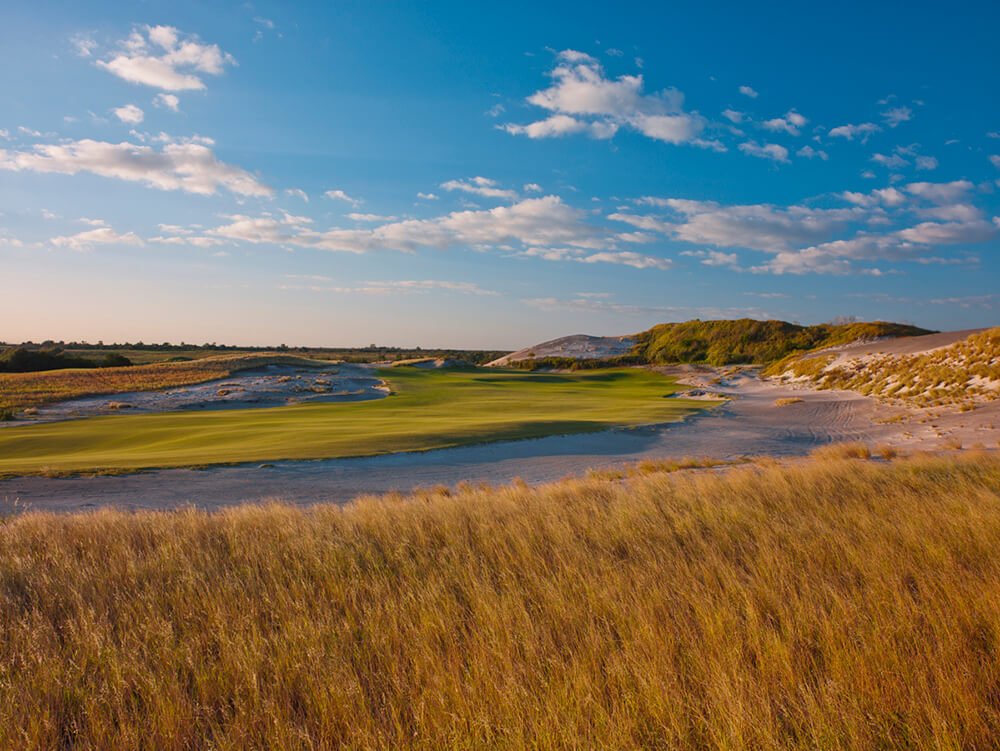 Cabot Cliffs (Inverness, Nova Scotia, Canada) – 2016
After Cabot Links piqued the golf world's curiosity about a remote Canadian fishing village, it was C&C's Cliffs course that turned Cape Breton into a true two-course destination. There are forested glades, meadows of waving fescue, and rolling linksland, but the jagged cliffs overlooking the Gulf of St. Lawrence can't help but steal the attention with their panoramic views. The 16th green has quickly become one of the game's most photographed.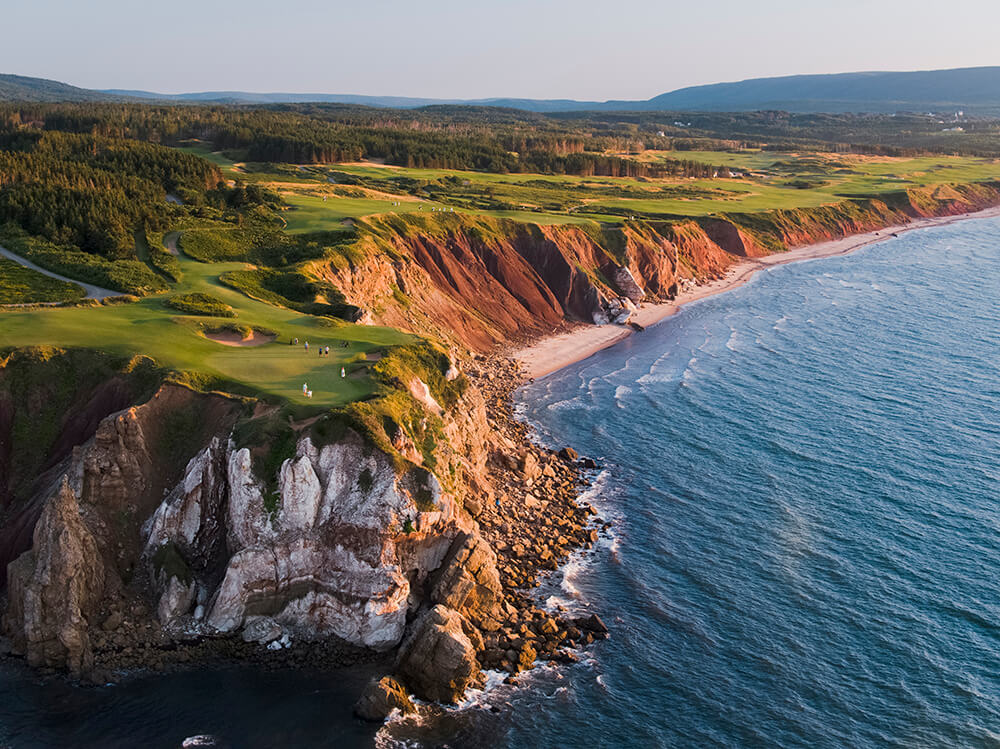 Sand Valley (Nekoosa, Wis.) – 2017
Several decades after Bandon Dunes brought high-end, destination public golf to the Oregon coast, Sand Valley Golf Resort did the same for central Wisconsin and, more broadly, the U.S. Midwest. Coore & Crenshaw designed the property's original routing through prehistoric sand dunes, a layout that opened to considerable fanfare in 2017 with its massive, exposed sand dunes, firm and fast fairways, and a wide variety of strategic playing options. Shortly afterward, they designed the resort's 17-hole par-3 course known as The Sandbox.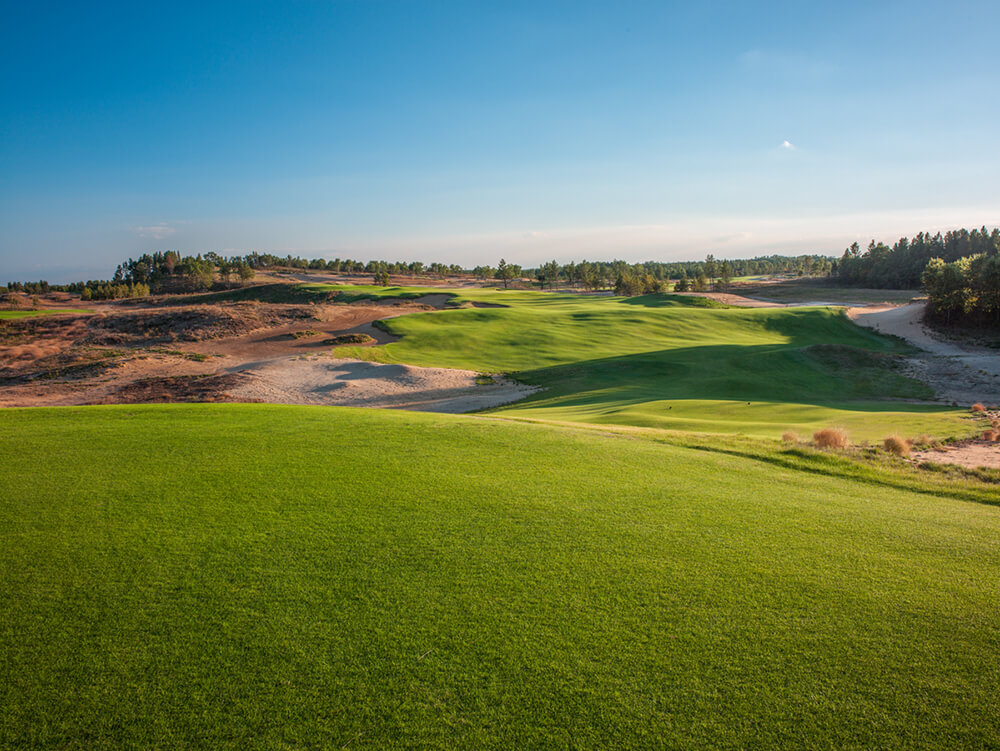 Big Cedar Lodge was created with a goal of connecting guests with nature, so Coore & Crenshaw were the perfect choice for the Missouri resort's second full 18-hole layout, complementing an existing Tom Fazio course and short courses designed by Jack Nicklaus and Gary Player. Ozarks National is set atop a series of ridges that offer not only stunning views of the surrounding Ozarks Mountain region but are a contrast to the dramatic limestone formations, sinkholes, and exposed rock at the property's other courses.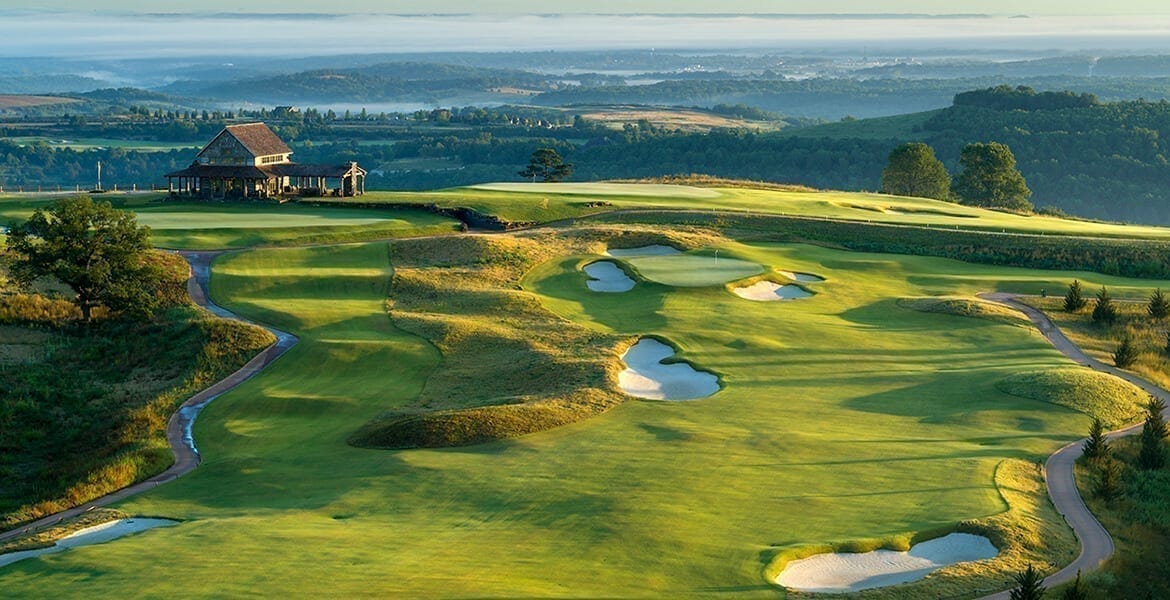 The newest of Bandon's riches, the Sheep Ranch occupies a phenomenal piece of property just north of the main resort that was long shrouded in an air of mystery. Coore & Crenshaw returned again to the Oregon coast to continue the "golf as it was meant to be" legacy of the Sheep Ranch, building nine green sites right along the cliffs and eschewing traditional bunkering on the rough, windswept site marked by old, dead trees (or snags) overlooking the Pacific Ocean.
What is your favorite public course designed by Coore & Crenshaw?