By George Peper
This morning my regular golf game was cancelled because two of the guys backed out—the weather conditions were too brutal for them: 62 degrees and intermittent light showers. I live now in Florida. A decade ago, had those same conditions prevailed on a Saturday morning, all four players would have convened cheerily at the 1st tee, agreeing it was a lovely morning for a game. I lived then in Scotland.
I'd be quite happy to be living and playing there still. Even in winter. In fact, especially in winter. Indeed, if you're up for a different kind of golf vacation, I can do you no greater favor than to suggest a winter trip to Scotland, ideally to St. Andrews. Here are five good reasons.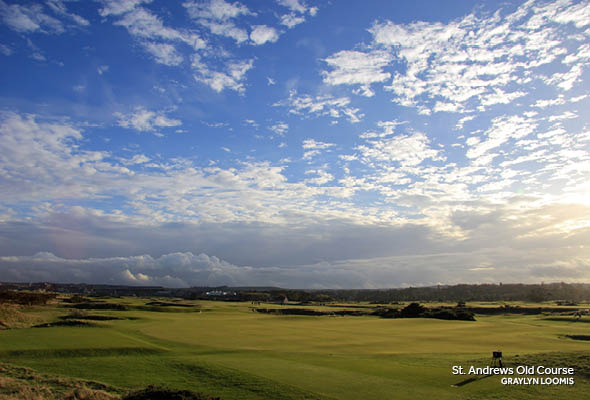 1)   The Weather: Contrary to popular belief, winter conditions in Scotland, especially in St. Andrews and other areas of the east coast, are decidedly golfable. Yes, you're on the same latitude as Moscow, but in contrast to Russia (and the northern tier of the U.S.,) the annual snowfall is an inch or two as opposed to a foot or five. As for rain, Edinburgh gets no more than Rome does. The average temperatures are in the 40s and 50s—chilly but not frigid. Of course, when the wind kicks up, things get a bit more challenging, but if you layer-up wisely—long silk underwear, turtleneck, V-neck (or two), wind jacket, wool cap, two all-weather gloves—you'll be surprised how comfy you'll be, and with minimal swing restriction. (To stay even looser, consider observing a local custom and pack your golf bag with a wee flask of Scotland's other gift to the world.)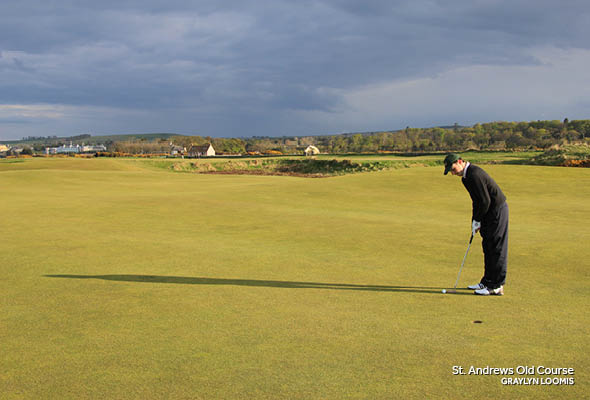 2)   The Course Access: Scottish courses are open all year round, but in winter the only people playing them are the locals. That's particularly good news at St. Andrews where a tee time on the Old Course (a 50–50 proposition from April through October) is pretty much a slam dunk at this time of year. See for yourself . The daily ballot invariably has a few open times. The only caveat: Since winter days in Scotland are short, so is the window of tee times—generally from about 8 a.m. until noon—so don't plan on many 36-hole days. That said, another winter benefit is the pace of play. Since most of the play comes from the Scots, and everyone wants to get in before dark, there's no mucking about. Three-and-a-half-hour rounds are the norm.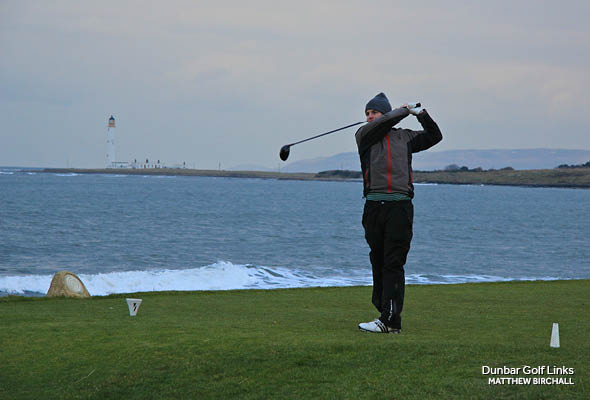 3)   The Cost: Expect to pay half what you would in summer. Green fees on the Old are about $115 from November through March, exactly half the cost during peak season. Accommodations are even better deals. In mid-January, for instance, you can get a room at Rusacks Hotel overlooking the 18th hole of the Old Course for as little as $125, compared to $450 in mid-summer. Winter airfares tend to be a bit lower as well.
4)   The Course Conditions:  Incredibly, the greens at links courses are almost as good in winter as in summer. With almost no grass growth, they remain tight and smooth. As for the fairways, with a "wee bone in the ground" they play harder and faster than ever. You'll get maximum distance off the tee, and if you can gauge the extra bounce and roll on the approaches, you may just shoot the round of your life. I've saved only one scorecard from the 300 or so rounds I played on the Old when I lived in St. Andrews. It shows five birdies and a score of 71—and the date on it is February 12.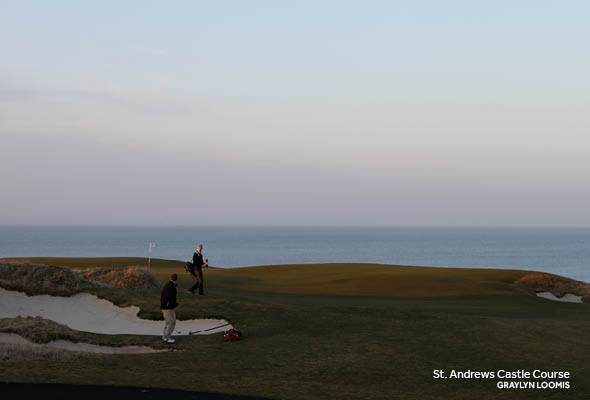 5)   The Camaraderie: Show up at any Scottish golf course in mid-winter, and you'll be welcomed warmly for your hardiness, your golf passion, and your good sense. Head over on a buddy trip, and you and your pals will return closer friends than ever, having enjoyed a special esprit de corps (similar to the bond shared by Siberian mailmen). Yes, to walk a brisk 18 holes in winter with three good friends, the wind lashing your cheeks, the crusty linksland crunching beneath your feet, is to know a noble sort of joy.
_________________
What's the worst weather you're willing to endure for golf? Would you risk St. Andrews golf in the winter? Let us know in the comments below!