By Tony Dear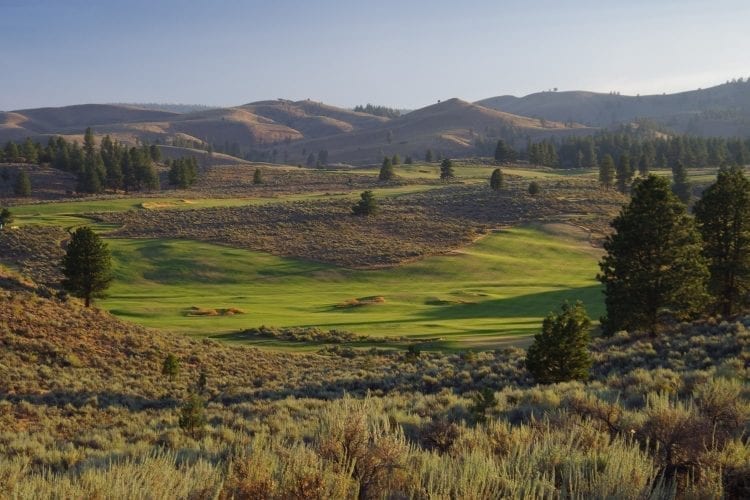 Reversible golf courses are like London buses; you wait 100 years or more for one, then two come along at once. The first of them—Tom Doak's "The Loop" at Forest Dunes GC in Roscommon, Mich.— opened in June of last year, and attracted the almost universal acclaim you expect of any Doak project.
A number of reversible nine-hole courses actually pre-dated The Loop—in 2000, Robert Trent Jones added nine reversible, par-three holes to the 36 regular holes at Cragun's Resort in Brainerd, Minn.; Tripp Davis built a nine-hole reversible course called "Proving Grounds" in Malakoff, Texas three years ago; and in the 1980s, former PGA Tour player Joel Goldstrand produced a handful in the Midwest typically for small-town community clubs where $30 might get you golf and a burger—but it seems safe to say The Loop was the first reversible 18 to open anywhere in the world since the Old Course at St. Andrews where, each April, you can play the "Left-Hand Loop" that was the standard configuration before Tom Morris built the stand-alone 1st green in 1870.
America's second reversible 18 opens this summer on the 140,000-acre Silvies Valley Ranch in eastern Oregon.
Founded in 1883, the ranch is now owned by Silvies Valley Ranch L.L.C., a private company set up by retired Veterinary Doctor Scott Campbell who bought Portland's Banfield Pet Hospital in 1987 and turned it into more than 800 clinics, many of which operate inside PetSmart stores.
In 2009, Campbell decided he wanted to offer golf to future guests (he won approval from the Oregon legislature in July 2011 to build 575 cabins) and contacted Dan Hixson who had just opened the superb Wine Valley GC in Walla Walla, 240 miles north across the Washington border.
"It was nearly eight years ago, but I remember taking the call," says Hixson. "I was sitting in the clubhouse following a round with a group of Golf Club Atlas regulars, and went outside to talk. The conversation must have lasted quite a while because I walked all the way up to the 17th green and back."
Campbell flew Hixson to Silvies a few days later, and the two met three more times over the coming weeks, Hixson visiting Campbell at his home in Portland.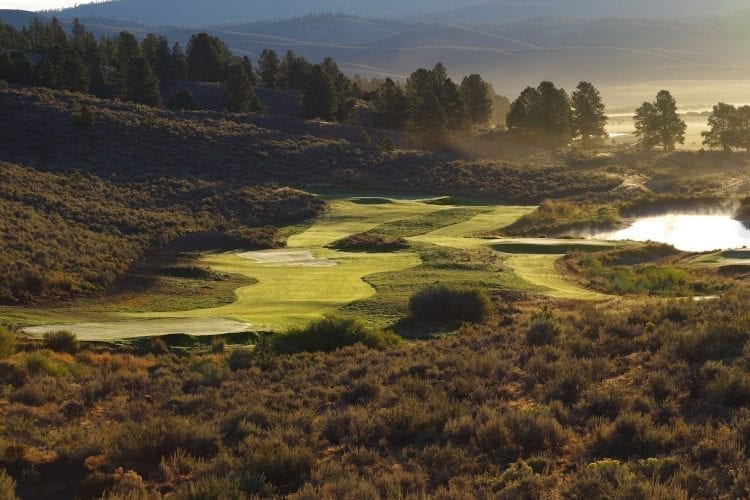 At some point talk of reversible golf came up. "I had actually designed and staked a reversible course at Wine Valley," says Hixson. "It didn't happen, but the prospect was exciting."
Hixson first saw how a golf course could be reversed in 1968 at Eugene CC. "I was seven years old, and walking the course with my dad—my grandparents were members. Jones was there that day and was reversing Chandler Egan's original design, because a number of ponds were positioned in front of the tees, but not the greens."
Hixson remembers asking his dad what all the machinery was doing, and who the man looking at the big set of plans was. Hixson's father explained the man was changing the direction of the course, and that the 18th green was now the 1st tee. Hixson was captivated, and began sketching golf courses, his life path seemingly established (by way of playing the game professionally for a few years).
"So reversible golf has long been in the back of my mind," he says. "When I mentioned it to Dr. Campbell and suggested the middle six holes at Silvies be reversible, he looked at me funny. But he has Scottish blood, so when I talked about St. Andrews, he said 'Okay, let's do it, but let's make the whole course reversible.'"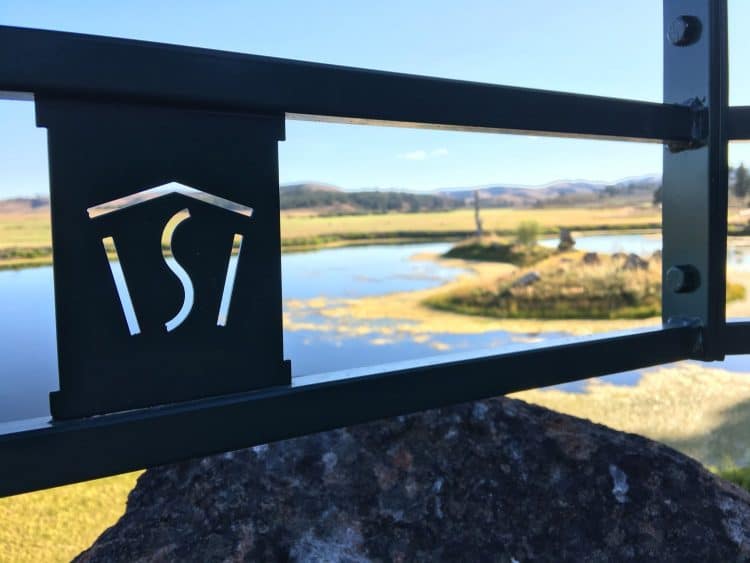 Hixson began laying it out at the end of 2009, and construction began in 2010. It was going to be America's first reversible 18, but the going was extremely slow. "We only had a crew of seven, and Dr. Campbell was never in a hurry," says Hixson who has spent the decade since Wine Valley expanding his renovation business, and creating master plans for several private clubs in the Pacific Northwest.
Very adept on a dozer, Hixson did much of the shaping himself alongside Norbert Painter and Jay Kenyon. Shaping started in 2010 and continued through 2013. Irrigation pipes were laid in 2014.
"Silvies is a very different site to what Tom had at Forest Dunes," Hixson says. There are more changes in elevation, and it's very expansive."
The routing is also a little more complex with 16 fairways and 27 greens, nine of which will be rested on certain days.
Also opening this summer will be a nine-hole par-three course called Chief Egan. And McVeigh's Gauntlet, a seven-hole thrill ride set on dramatic land to the south of the reversible course, will join the party sometime in 2018.
A hundred and thirty miles east of Bend and a five-hour drive from Portland, Silvies Valley Ranch is pretty remote. But another originally ill-advised Oregon course opened on the coast a similar distance from Portland 18 years ago. And we all know how that went.
_______________
What do you think about the concept of reversible courses? Do you hope to see more in the future? Let us know in the comments below!