The newest project under the Dream Golf development umbrella, a public golf resort called Rodeo Dunes, will be built in the eastern plains of Colorado near the town of Roggen, a mere 35-minute drive from the Denver International Airport and 50 miles from downtown Denver.
Two course routings—one by Bill Coore and Ben Crenshaw, the other by veteran Coore & Crenshaw associate Jim Craig—have already been devised for the 2,000-acre, pure sand property acquired by Michael and Chris Keiser, sons of Bandon Dunes developer/owner Mike Keiser and owners of Sand Valley Golf Resort in Wisconsin. And even more golf is expected.
"The vision is to build Sand Hills with three to six 18-hole golf courses completely open to the public," says Michael Keiser, who notes that shorter alternatives and a Himalayas-style putting course will also be in the cards. "We'll take it one at a time, and if there's demand we'll keep going."
Construction will begin this year at Rodeo Dunes—joining Bandon Dunes, Cabot Cape Breton, and Sand Valley in the Dream Golf family—with the first golf course projected to fully open in 2025. A limited number of "Founder Memberships" are also available, offering the chance at preview play ahead of the first course's official opening.
About four years ago, the Keiser brothers were chatting about opportunities—where they might find the next great piece of land to develop after Sand Valley's successful launch in 2017—when the conversation turned to Ballyneal, a 2006 Tom Doak design on a dunescape called the Chop Hills in Holyoke, Colo., inspired by the great links courses of Ireland and Scotland and considered the best course in the state. Michael hopped onto Google Earth, as he often does, naively wondering if there might be any similarly good land ripe for development nearby.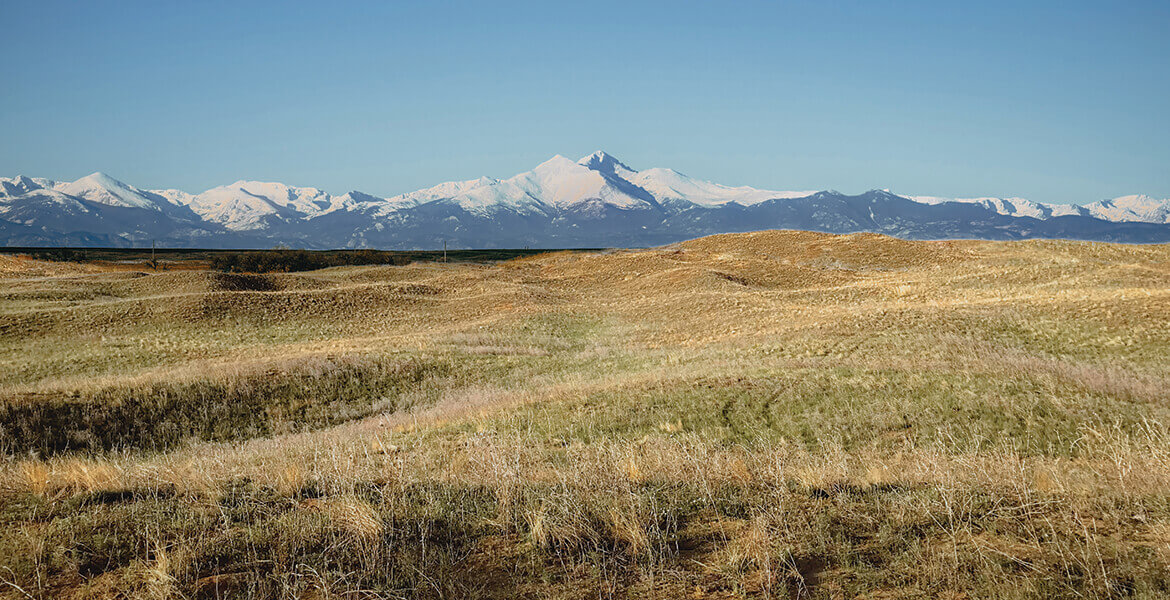 "It couldn't have been easier or faster," says Keiser. "I moved west towards Denver, probably in under a minute I got to Sterling where I saw the first big blowout sand dunes. Then a few seconds later I found Roggen, where we are. Less than a week later I flew to Colorado—it was outstanding and far better than I could have imagined. That was the easy part. Earning the trust of the 85-year-old rancher who's in the cowboy business and convincing him to let me build a golf course in his back yard is what took me four years, that was the hard part."
The land the Keiser brothers found was purchased from the Cervi family, who began ranching in the 1800s and operate the Cervi Championship Rodeo Company, the largest rodeo producer in the country.
Its rollicking, sandy terrain is wide open, with long views over the plains stretching for 40–50 miles toward the Front Range and Longs Peak in the Rockies. The topography reminds Michael of Irish links—courses like Lahinch, Ballybunion, Carne, and Enniscrone—with heaving dunes that in places reach 85 feet high.
"Michael Keiser has discovered an amazing site for golf," says Coore. "The dunes provide so many options and opportunities. True sandy sites are rare, and this one is exceptionally interesting and full of character. We have loved it since we first saw it."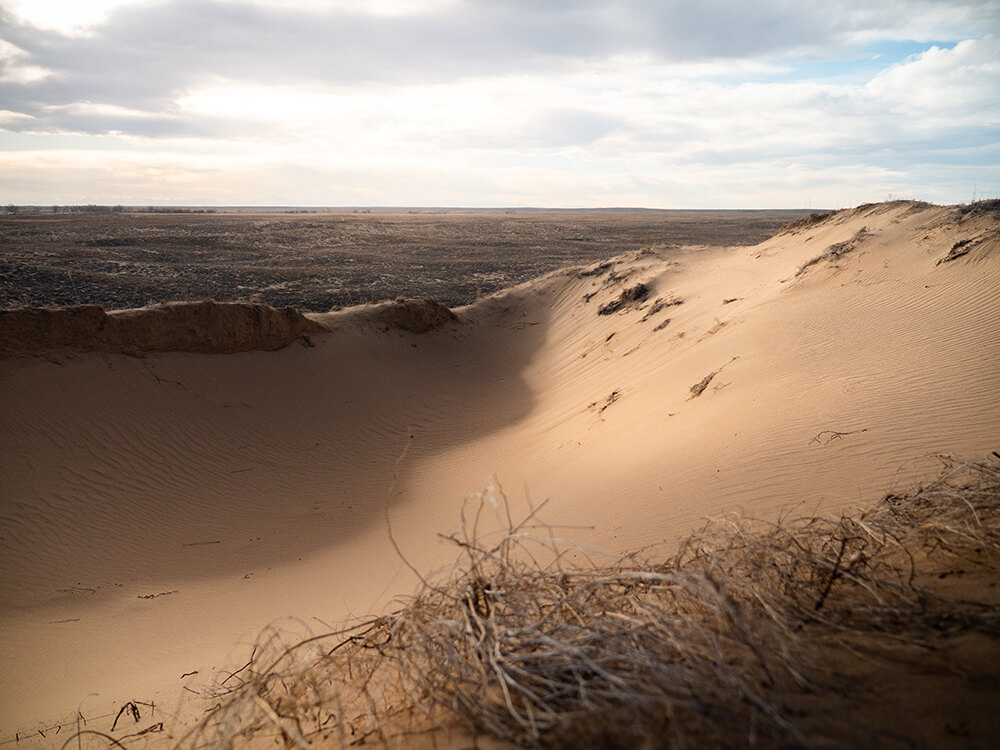 Crenshaw says he can't help but think of Sand Hills, the course that launched the Coore & Crenshaw design firm into the stratosphere, when examining the property. Beyond the similarities in environment—Sand Hills is approximately 300 miles northeast in bordering Nebraska—it's the club's sense of place that the Keisers long to emulate: golf stripped of everything around it.
Still, it may take some time before we see Coore & Crenshaw's routing come to fruition, given their rather full plate of other projects at hand. It's much more likely the first course will come at the hands of Craig, who is making his solo design debut at Rodeo Dunes.
Serving under the tutelage of Bill and Ben for the better part of two decades, "Jimmy" Craig cut his teeth shaping courses such as Old Sandwich, Friar's Head, and Sheep Ranch. Keiser also credits him as the co-architect for the Sandbox, Sand Valley's 17-hole par-3 course.
"Jimmy routed the Sandbox, then Bill and Ben saw it and loved it, sprinkled their magic dust on top, tightened it up a little bit and tweaked a few holes, then spent a lot of time working with Jimmy from then on out," says Keiser. "He would say that Bill and Ben added their special sauce to make it spectacular, and they would say the framework of the design was really Jimmy's lead."
After finding the site for Rodeo Dunes, Keiser reached out to Craig to help brainstorm ideas, looking for ways to use the property's steepest dunes for play. Over the course of three days, Craig came up with a routing that was adored by the small group who walked it, and Keiser immediately offered him the chance to build it.
"I was very excited and didn't even think about doing something like that," says Craig. "I always prided myself on being part of the best design team, in my opinion, in the world in Bill and Ben; I never saw myself as trying to compete or work outside of them."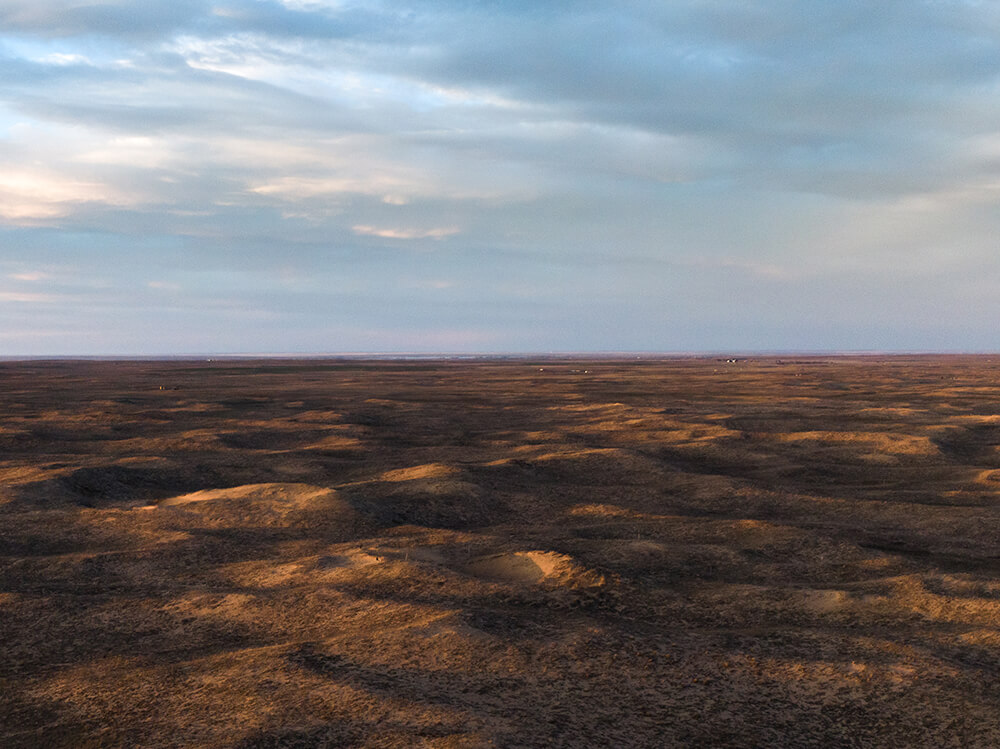 Keiser describes Craig's design as "playful, whimsical, and fun." Both Craig and Keiser credit North Berwick as a large inspiration—embracing blind shots, quirky features, and things "you just wouldn't normally see," on a golf course in the middle of the U.S. Craig's 3rd hole is directly connected to North Berwick, drawing inspiration from the Scottish course's 14th ("Perfection") featuring a delicate, blind approach to a receptive Punchbowl green.
The 3rd may be followed by a reverse Redan—like with much of the course, there's still debate with what to do right after "Perfection." The drivable, par-four 6th on Craig's routing takes motivation from the 9th at Cypress Point. At the 7th, Craig located a Postage Stamp greensite on a bunkerless knob, paying homage to both Royal Troon's 8th hole and Doak's "Little Devil," the short, par-three 7th at Barnbougle Dunes.
"I was just finding what seemed the most interesting and fun and gravitated to those locations, no matter if they made any sense or not," says Craig. "They just looked like where I would want to hit a golf shot. I've been fortunate to help Michael locate good ground for golf in the past, and in that process, it's always been fun to go where it feels right, towards the land that lends itself to fun golf. Not necessarily a formula that says you have to have this many par fives, this many par fours, and they have to go in this certain order or direction. What feels good and what seems like it would be the most fun? It's just finding good golf with no preconceived notion of what it should be like."
Learn more about Rodeo Dunes by visiting their website: rodeodunes.com.
Let us know what you think of the announcement of Rodeo Dunes in the comments section.