In upstate New York, the Oneida Indian Nation has gone all-in on golf at the Turning Stone Resort Casino. The 3,400-acre resort has five courses, including championship layouts from Tom Fazio, Robert Trent Jones Jr., and Rick Smith, along with a par-3 course and a player-friendly 9-hole course.
"Golf has really played an integral role in creating the world-class destination that Turning Stone is," says Director of Golf Miles Blundell, noting that the property hosts 4.5 million guests a year at its four hotels, with tens of thousands playing golf on the courses or in the resort's indoor Golf Dome that has 40 hitting bays, two simulators, and an adjoining indoor practice area.
"It's definitely a big part of the resort and plays a huge role in attracting guests," Blundell adds. "And you just look at the tournament history with a PGA Tour event here for years, with guys like Dustin Johnson and Matt Kuchar as champs, and Tiger Woods and Annika Sorenstam playing in Notah Begay's fundraising event here. Golf is something that's really showcased the property."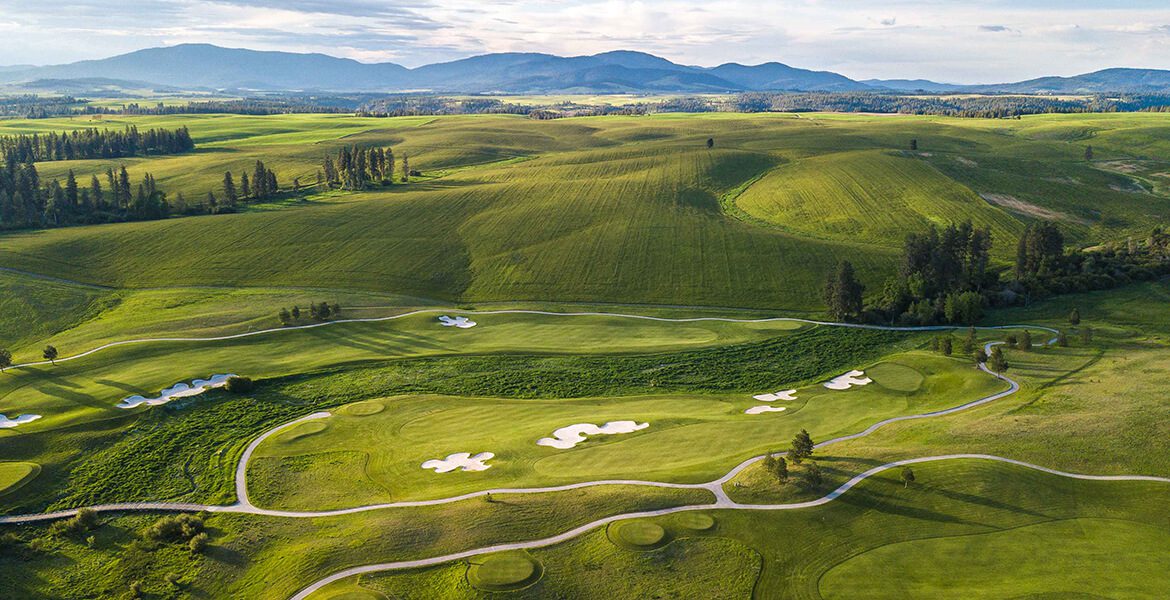 Nationwide, there are more than 80 golf courses on Native American reservations, among them highly rated facilities such as We-Ko-Pa and Ak-Chin Southern Dunes in Arizona, Barona Creek in California, Dancing Rabbit in Mississippi, Las Vegas Paiute in Nevada, Wilderness at Fortune Bay in Minnesota, and Circling Raven in Idaho.
"Circling Raven put us on the map," says Laura Stensgar, CEO of the Coeur d'Alene Resort Hotel and a tribal member. "It's complemented and completed our resort in that we're not just a casino. We have this beautiful hotel and spa, along with the 18-hole championship course. So, it's been really special to offer to this region and we're all really proud of the fact that it's won numerous awards throughout the years. When we opened our casino resort, we did look at what other tribes were doing with the golf courses and saw what they did to take hold of that tribal value system and incorporate that."
Whether it's in the desert of the southwest U.S., the pines of the Pacific Northwest, or the wooded hills of upstate New York, there tend to be some commonalities when it comes to golf on Native American land: pristine open space, great architects, and quite frequently, a casino component. Among Golfweek's Top 50 Best Casino Courses, 70 percent are on land owned and operated by Native American tribes.
"Casinos have the money to build them right," says Tony Mancilla, the General Manager at the Island Resort & Casino, which is on Hannahville Indian land in Michigan's Upper Peninsula. The resort, which is about two hours north of Green Bay, Wis., has two golf courses: Sweetgrass and the recently opened Sage Run. Between them, they draw around 25,000 golfers a year, about 60 percent of whom are staying overnight at the resort on a package deal and eating, drinking, and gaming.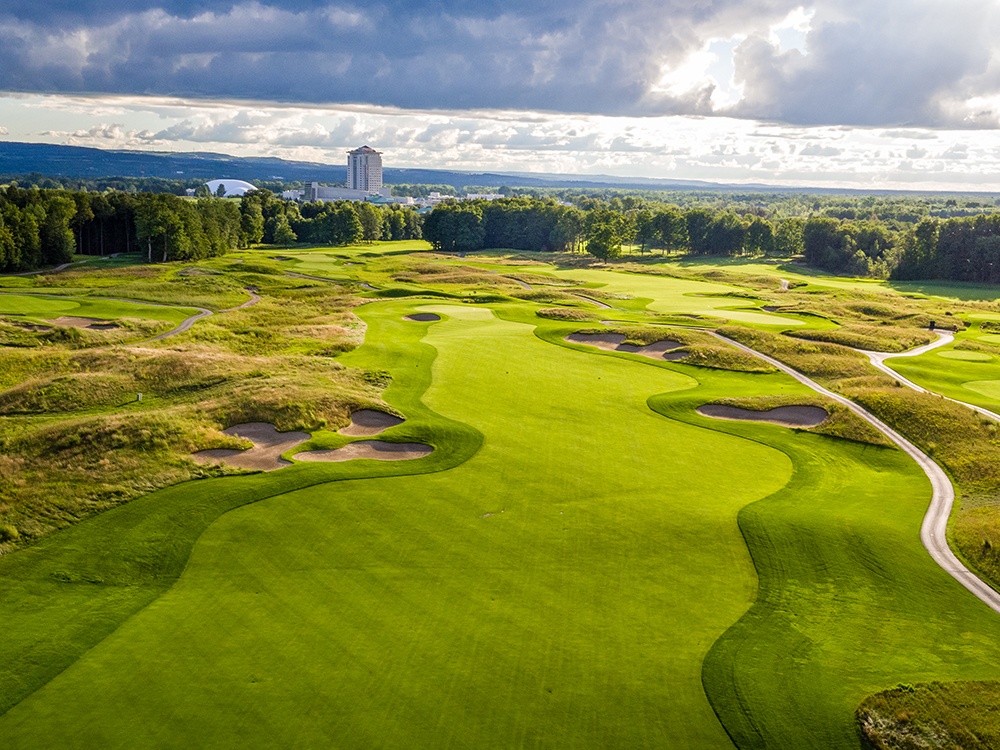 "When you look at Indian casino golf courses, you're getting the best value because they're not necessarily in it to make money on the golf course," Mancilla adds. "Although they're very destination-type, you don't have to pay $200 to play. You can get on a great course for $75. We market to our gamers and offer gaming packages that fill weekends, Fridays, and Thursdays. Then you have to have ancillary days to fill and that's where your golf courses, spas, showrooms, and convention centers come in."
While it's often said there's not much good land left for golf, the exception might be remote reservations with special tracts of unspoiled open space and rugged beauty.
In the early 2000s, when it was proposed that the Coeur d'Alene Resort build a golf course, architect Gene Bates stood out for his vision to create something special by working with the natural land as well as manmade challenges such as an old railroad that ran through the property. While other designers shied away from that area, Bates thought it would be unique to integrate the track into a layout that features tall pine trees, a meandering stream, and rolling Palouse hills. There's no development whatsoever on the course, which features holes with names like Steals Horses, Moose Crossing, and Snow on the Mountain, and has been ranked No. 1 in Idaho by some publications.
"He was a real artist and designed a really beautiful, fun, challenging course to where it complements what we are as tribal people," Stensgar, who is an avid golfer herself, says of Bates. "We try to live in harmony with the land, with the community, and with the people. Our golf course is indicative of that."
I recently got a taste of true Pacific Northwest golf at Salish Cliffs in Western Washington, an amenity for the Squaxin Island Tribe's Little Creek Casino & Resort. With 600 feet of elevation changes, exposed rock, and extensive views of the Kamilche Valley, the stunningly serene layout has 16 holes that seem in a world of their own, surrounded by lush forestry. The 9th and 18th holes, meanwhile, share a massive double green fronted by a lake and wetland preserve.
View this post on Instagram
Walking off the 18th as the sun started to dip below the treetops, I couldn't help but wonder how soon I could do it again.
Have you played golf on Native Indian land? Did you even realize it at the time?