If you watch the RBC Heritage this week with a keen eye, you will notice a handful of changes to the famous Harbour Town Golf Links. While many of the individual changes were small, the sum of their parts creates better playing conditions and ensures the course will host the event well into the future. However, not all of the changes were on the course. A new clubhouse was built on the footprint of its predecessor, bringing it up to the standards PGA Tour players and resort guests expect.
In this newsletter, we run through the changes on the course so that you know exactly what to look for during the tournament this week.
The Clubhouse 
The new $25 million facility reestablishes its place as the flagship building in Sea Pines. The tournament and resort outgrew the old clubhouse, and the new building ensures that PGA Tour players and resort guests are both happy coming back to Hilton Head.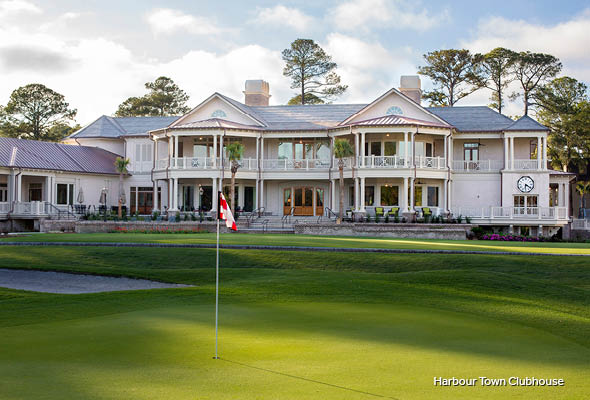 The Grass
In May 2015, every piece of grass was taken down to the dirt and replaced with newer strains of Bermuda. TifEagle went down on the greens and Celebration Bermuda was used on the fairways and rough. Although the new grass looks perfect, the turf is young, so expect to see firm, even bouncy, conditions this weekend. A new irrigation system was also added to the course.
2nd Hole
The second hole saw changes around the green, with a high front greenside bunker lip softened for a more natural look. An area left of the green was also re-shaped with trees added in the same natural vein.
5th Hole
In perhaps the largest change on the course, the 5th green was moved significantly further left. In an era where courses are lengthened and continually made harder (particularly PGA Tour tracks) it was nice to see an effort to make a hole easier. The green was moved left away from trees, O.B., shade, and an invading root system. The result is a less treacherous approach shot and healthier turf on the green.
16th Hole
Church pew bunkers – a la Oakmont – were added to the left waste area on the 16th hole. The pews penalize those who don't use the massive fairway right of the waste area.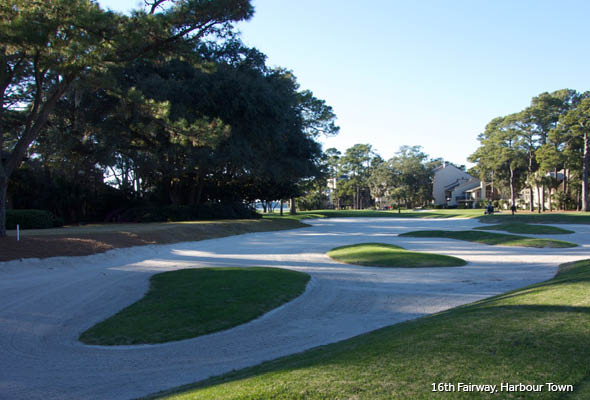 While none of the changes on the links at Harbour Town may be obvious on your television this weekend, expect to hear them mentioned by commentators and players. The improved turf conditions and design tweaks won't go unnoticed by those on the course.