It's almost 25 years since David McLay Kidd burst onto the scene with the design of Bandon Dunes's original and eponymous course. Since then, the Scot, who now calls Bend, Ore., home, has established himself as one of the leading architects of his generation with a number of top-ranked designs both public and private. At 55, he's busier than ever and continuing to produce remarkable courses.
We sat down for a quick Q&A…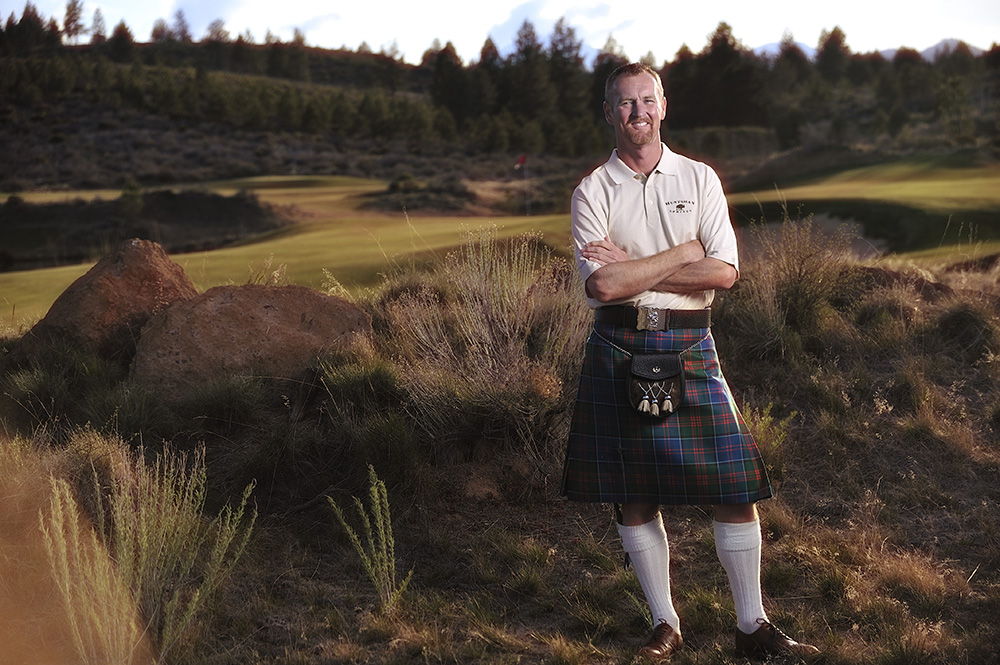 What projects do you have going on right now?
The second course at Gamble Sands (Wash.) is currently under construction. We'll soon start grassing and it should be ready for the 2025 season. We recently completed Comporta Dunes in Portugal, and we're hoping to begin work at New River Dunes in Bandon sometime soon. We just finished grassing GrayBull in Nebraska, and in September we broke ground at Loraloma in Austin, Texas. We'll also soon get underway at Two Rivers, north of Tampa, Fla. There are others in the pipeline, but don't have construction start dates quite yet.
The early reports from Gamble Sands suggest the new course there might be even better than the first. How will it differ from the Sands Course?
Look on Google Maps and you see it's being built on what used to be two huge corn circles. That might not suggest exciting land for golf, but the terrain is actually more dynamic than it was for the Sands Course, if you can believe that. We had to reshape the land after the corn circles softened the natural contours. It's a little more than we did with the original course, but this one now pitches, heaves, rolls, and tumbles in all directions. If the Sands Course is like the first half of "Stairway to Heaven," this is the second half.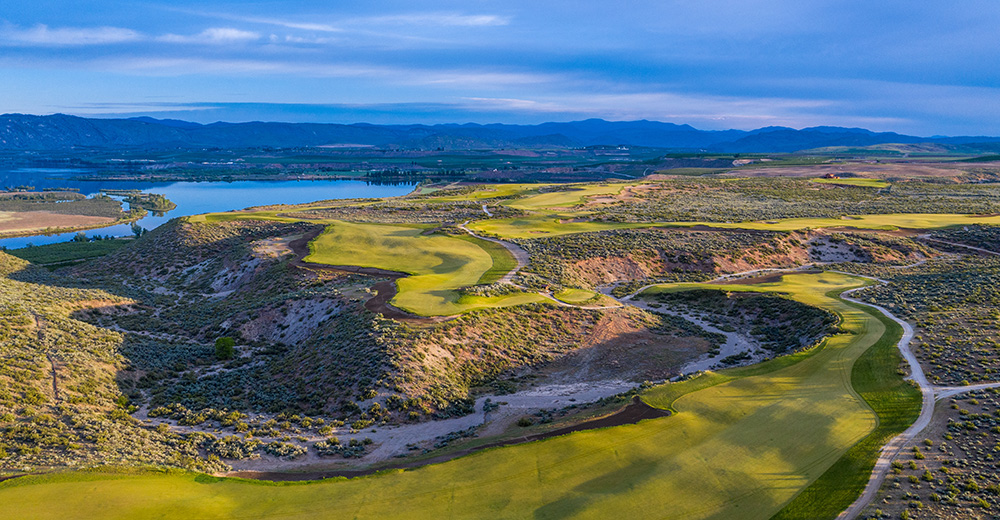 You've said the site for New River Dunes at Bandon Dunes may be the best of all the Bandon sites. What makes it so good?
Every golfer loves open sand and there's plenty of it there. It will be very linksy, similar to the opening and closing holes on Bandon Trails. I have very high hopes for it.
GrayBull in Nebraska is private but will certainly add to the Nebraska Sandhills story. What makes the Sandhills so good for golf? 
GrayBull and, indeed, the whole of the Sandhills region, is, as the name suggests, all sand. And the dunes were blown in by the elements over centuries. That's precisely the same building blocks as the best and most ancient of Scotland's links. In Nebraska though, we're not talking about narrow stretches of incredible, golfable dunes, but thousands of square miles of them.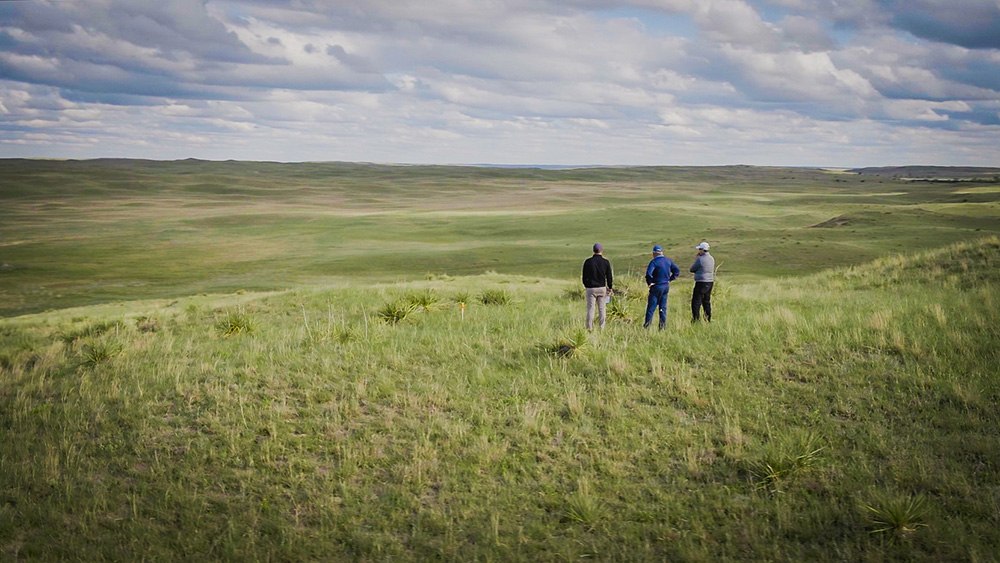 Not taking anything away from the quality of the design, there are some sites that are so good it makes designing a great course relatively straightforward for an architect with your experience. What courses have you designed where it wasn't straightforward, and you had little to work with?
Huntsman Springs (now Tributary) on the Idaho/Wyoming border is the obvious choice, and probably our best course readers won't have heard of (it's private). The views of the Tetons were amazing, but we had 1,000 acres of flat pastureland, basically. And while creating the Castle Course in St. Andrews was obviously a great honor and thrill, it was also very complex as we started with a 220-acre potato field. There, we tried to imagine what the ground had looked like centuries ago, before the plough.
One thing people may not know is that you're also a licensed pilot. How much has being able to fly your own plane changed your work life?
Like a lot of people, I just found commercial air travel a total nightmare. I remember once flying 20 legs in seven days commercially while working on three different projects. I promised myself as soon as I was able to afford it, I'd buy myself a plane and learn how to fly it. I was very fortunate to get there, and now I can visit sites more often and make my own schedule. It makes everything so much easier. And though I don't necessarily see potential holes from the air, being able to fly around sites like GrayBull gets me so excited to get on the ground and get to work.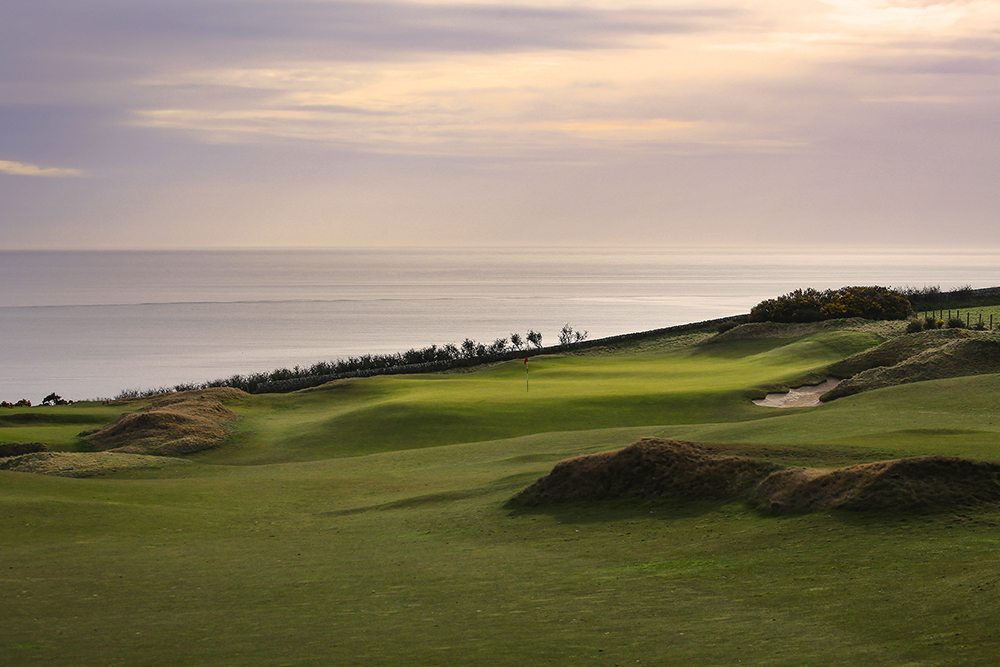 The Dunas Course in Comporta, Portugal is set to officially open in October—13 years after you began working there. Why did it take so long to finish, and how good is it?
To cut a long story short, the original owners went bust and it took six years before a new owner came in and decided to resurrect the half-built course. I'd been going over there regularly for four years, so the closure and subsequent period of inactivity was very frustrating. The course had obviously fallen into a state of total disrepair, and then the pandemic hit which made things very difficult. Fortunately, London-based course construction expert, and a former shaper of ours, Conor Walsh, was available and did a magnificent job getting it back in shape. So, I'm happy to say it looks and plays every bit as well as we'd hoped.
You redesigned Sand Point in Seattle, Rolling Hills in Los Angeles, and Entrada in Utah, transforming each into new courses. But you're not really known as a restoration/renovation architect. Does that side of the business not interest you?
It does, and we did restore Max Behr's course at Rancho Santa Fe, Calif., in 2021. Of course, restoration is highly specialized, and Tom Doak, Gil Hanse, Andrew Green, and a few others are getting those jobs, and there isn't much room left. I certainly do consider restoration projects, but it's hard to beat the rush of creating something entirely new.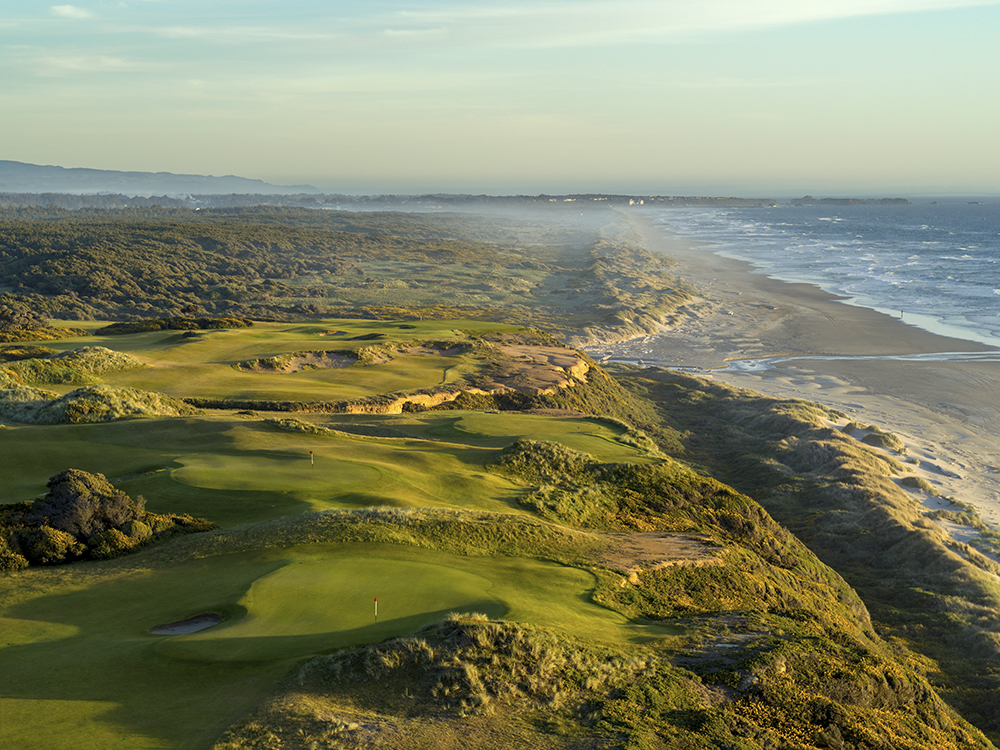 Who do you have on your payroll now?
Nick Schaan joined the firm in 2006 and has been a partner since 2015; Chip Caswell, who was the superintendent at Guacalito de la Isla in Nicaragua and then Gamble Sands, is now a Project Manager; Justin Smith, the former superintendent at Old Macdonald, is a Construction Manager; and our two main shapers are Luis Varela and Ernie Polverari. AJ Bridges, who was an assistant superintendent with Wadsworth Construction, works primarily in our office in Bend and is learning the design business. And there are various other construction guys. In all, we probably have 20 on the payroll right now.
Have you played a golf course designed by David McLay Kidd?