By Tony Dear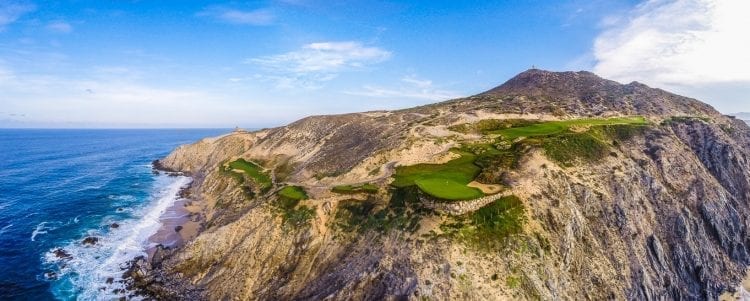 According to an R&A report entitled "Golf Around the World," there were 237 golf facilities in Mexico in 2015. With additional development focused predominantly on the Baja Peninsula, Riviera Maya, and the southern end of Riviera Nayarit around Puerto Vallarta, that number is now closer to 250. Of course, with very little golf heritage to speak of, a good percentage of Mexico's courses are decorative resort layouts built to attract American visitors.
Here are 10 of my favorites, located in three of the country's most popular tourist destinations.
Los Cabos
Quivira
This spectacular Jack Nicklaus design on the southern tip of the Baja Peninsula opened in December 2014, and is offered exclusively to guests of the Pueblo Bonito Resorts in Los Cabos as well as owners at Montecristo, Coronado and Copala at Quivira Los Cabos. Nicklaus opened the course with a drive down the hill at the 635-yard 12th hole that snakes right and left before finishing on a shallow green above the beach. It doesn't get the publicity of the amazing 5th, 6th, or 13th holes, but the 12th is an exhilarating ride.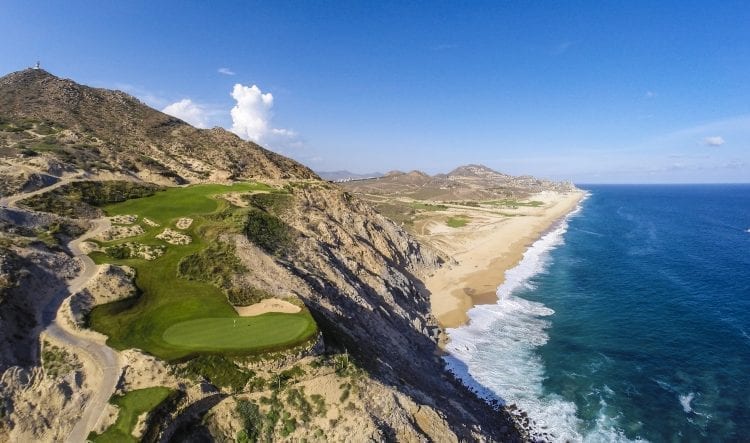 __________
Diamante Dunes
Davis Love might have been something of a surprise choice for the job of transforming the colossal sand dunes five miles west of Cabo San Lucas (and two from Quivira) into a golf course, but what a magnificent job he, and associate Paul Cowley, did. The holes near the ocean (4, 5, 6, 11, 14–17) are quite unforgettable, the rest solid if less spectacular. Diamante (Dunes and Tiger Woods's El Cardonal) is private, but prospective buyers who take a tour can play. Register through the web site.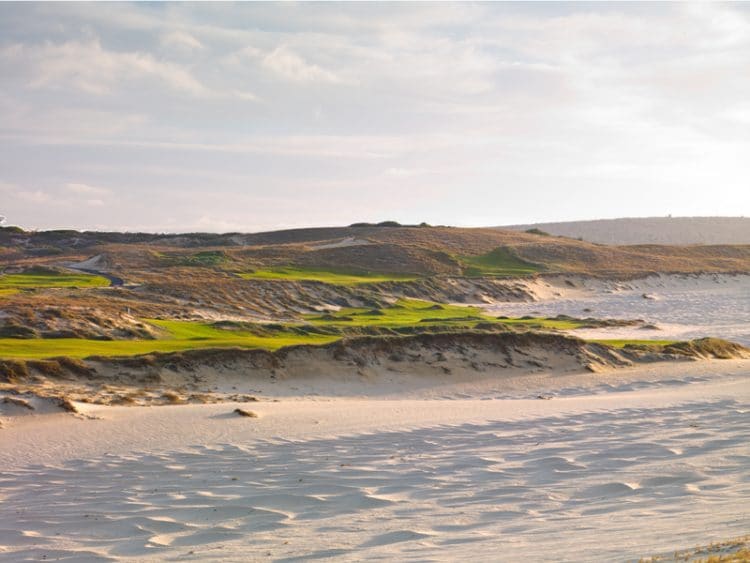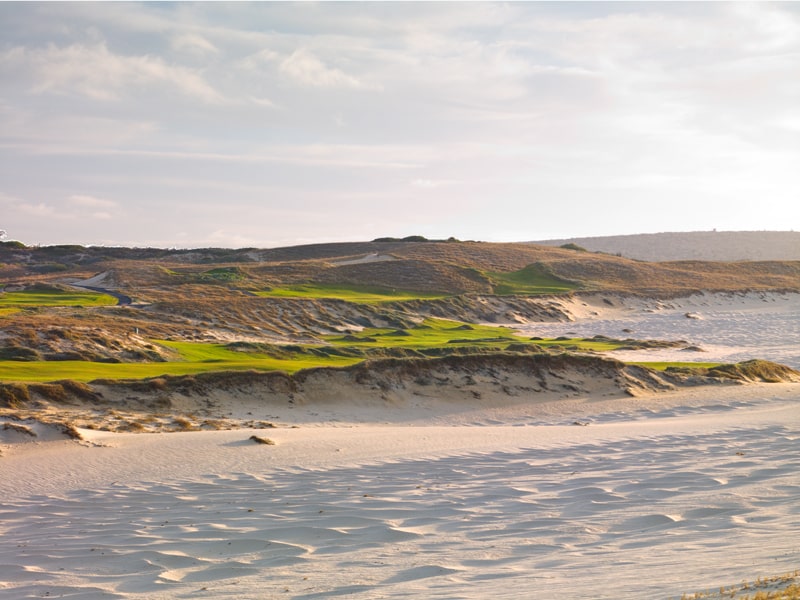 __________
Cabo del Sol – Ocean
The Ocean Course at Cabo del Sol is part of a 1,800-acre resort community seven miles east of Cabo San Lucas. Now 23 years old, the Ocean Course was Nicklaus's second Mexico design, opening two years after Palmilla GC. With mountain, desert and ocean holes, this is a thrilling journey that culminates with three of the finest finishing holes you'll ever see.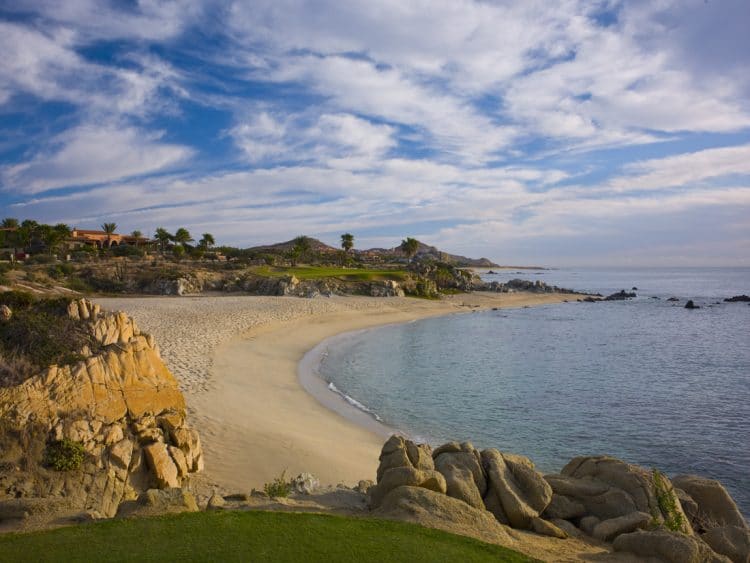 __________
Costa Baja
Gary Player's first design in Mexico opened in November 2010 10 minutes north of La Paz, the capital city of Baja California Sur. Part of the Costa Baja Resort and Spa, the course's highly manicured playing areas funnel through an otherwise arid landscape overlooking the Sea of Cortez and the resort's 250-slip marina.
__________
Puerto Vallarta

Vista Vallarta – Nicklaus
A year and a half after opening in 2001, the Nicklaus Signature Course at Vista Vallarta GC (Tom Weiskopf designed the club's second course), 20 minutes inland from Puerto Vallarta, hosted the 48th World Cup of Golf—Japan's Shigeki Matsuyama and Toshimitsu Izawa winning with the help of a third-round 58. Laid out on the property's highest ground with splendid views over Banderas Bay, the course weaves around creeks, arroyos, and jungle full of palm and ficus trees.
__________
Punta Mita – Pacifico
The 2,700-acre Four Seasons Punta Mita is found at the north end of Banderas Bay, about 15 miles north of Puerto Vallarta. Pacifico is the highlight of the Punta Mita Peninsula and opened in 1999. It features eight ocean holes including one of the most photographed in the world—hole 3B, also known as "Tail of the Whale" which plays 175 yards across a sandy trail to a green set on a natural island. It's optional, but the tide would have to be at its deepest to stop me playing it.
__________
Vidanta Nuevo Vallarta – Norman
The coastal stretch between Puerto Vallarta and the quaint vacation town of Bucerias, 10 miles to the north, is awash with good golf. Besides Joe Finger's Marina Vallarta, Robert von Hagge's 47-year-old El Tigre, Percy Clifford's very enjoyable Flamingos GC which opened in 1978, and Nicklaus Design's course at Vidanta Nuevo Vallarta, you find Greg Norman's excellent new layout at Vidanta, reviewed by Jim Frank who said that Norman's 101st completed design might rank among his best.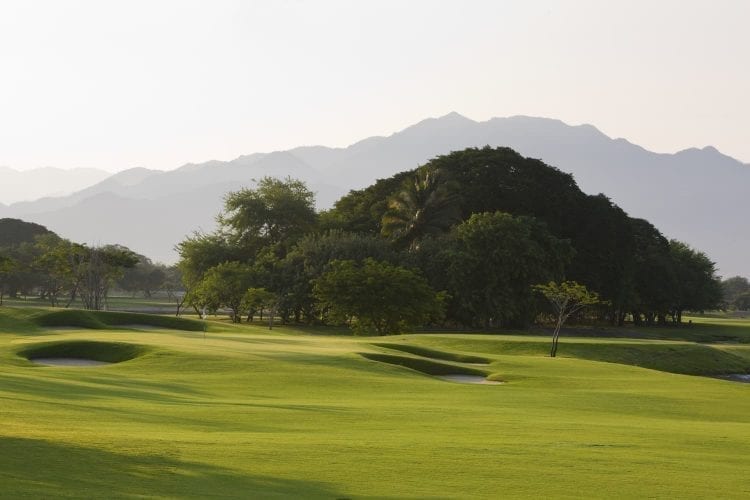 __________
Riviera Maya

El Camaleon  
Home of the PGA Tour's Mayakoba Classic, El Camaleon opened in 2005 and is probably the best Norman design I've played. It takes you on an adventure through mangrove forest, alongside man-made lagoons and canals, past subterranean caves (called cenotes), and out to the beach at the delightful 116-yard 7th and 155-yard 15th. If the wind's up, El Camaleon is a real handful.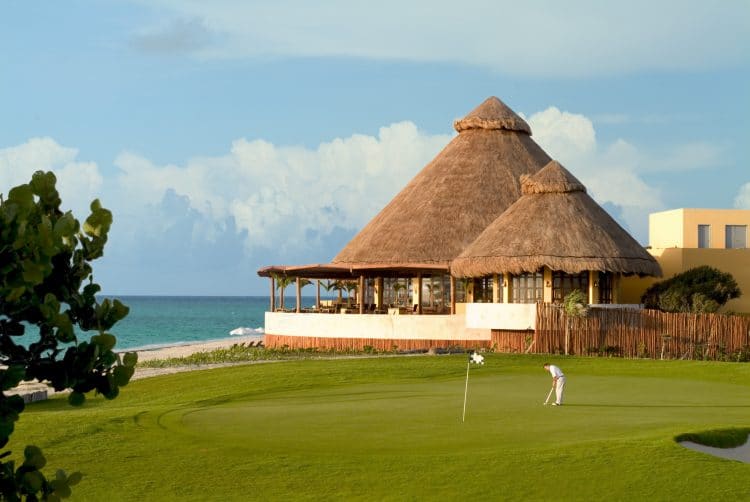 __________
Moon Palace
Part of the 2,031-room Moon Palace Golf Resort, about 10 miles south of Cancun, this is the second of Nicklaus's five designs in the state of Quintana Roo. The first 18—Lakes and Jungle Nines—opened in 2002, the Dunes nine following two years later. Jungle/Lakes is a pleasant, fairly gentle 18. Turn up the challenge with a trip round the Dunes. Here you find narrow fairways and a few forced carries. Still fun though.
__________
Hard Rock
Formerly the Palace Playacar, this von Hagge course is now a Hard Rock property. Hard Rock has two hotels on the Riviera, one in Cancun 45 miles north, the other about 15 miles southwest of Playa del Carmen. The course itself is a couple of miles from Playa del Carmen and opened in 1994. A very strong layout, Hard Rock is possibly the toughest 18 in the area with some very tightly-bunkered greens.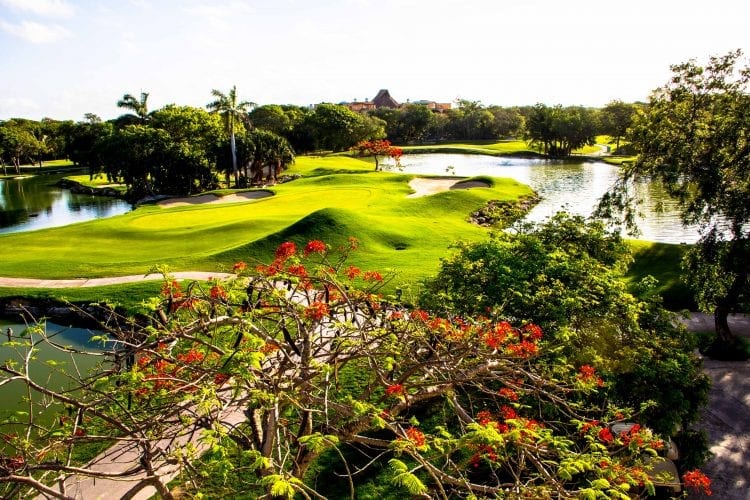 _______________
Have you played golf in Mexico? Tell us about your favorite courses in the comments below!