As avid golfers, we've often asked ourselves—and our friends—this question: What course would you play if you knew your next round of golf was your last? Earlier this summer, we chatted with a bunch of PGA Tour players on the range at the Travelers Championship and asked them that same thing.
A few, including 2016 PGA Championship winner Jimmy Walker, admitted to not putting much stock into the hypothetical. "I'm not a golf dork. I could care less about going to Bandon Dunes and playing golf or anything like that," says Walker. "But after playing at Trump Aberdeen, I remember thinking, 'Man, I'd go play there again.' It's really cool."
Most players were more introspective on the topic, and many had a similar mindset. Here, we share their responses, categorized by the player's rationale.
A Little R&R
Some players put more emphasis on a course's relaxed vibe or the sense of relaxation that they knew they would have given its location. "I'd want something scenic, something on the water," says 2020 Olympic gold medalist Xander Schauffele, who offers up Cypress Point as a possible destination for his final round, even though he's never played there. "I'd want to play somewhere where I can relax, especially if I was going to die right after I play."
The prospect of imminent death also influences Justin Thomas's response. "I'd want to play at Baker's Bay in the Bahamas," the two-time major champion says. "I could wear swim trunks and no shirt, no shoes. I could play music as loud as I want and jump in the ocean between holes. I could have some great food, and a lot of cocktails, and I'd die happy."
View this post on Instagram
Much like Thomas, five-time PGA Tour winner J.B. Holmes also chooses a Discover Land property—Playa Grande Golf & Ocean Club in the Dominican Republic. "It's the prettiest golf course I've ever seen. It's always in great shape, and it's one of my favorite places to go," says Holmes. "If it was in America, you would have never heard of Pebble Beach. And that's no knock to Pebble Beach. I love Pebble Beach. If you're just going for last round experience, you want to have a great time. At Playa Grande there are no rules. I can play in my swim trunks and bare feet."
The Nostalgia Factor
"I would pick where it all started—Elm Crest Country Club in Cedar Rapids, Iowa," says 2023 Ryder Cup Captain Zach Johnson. "That's where my foundation hosts our tournaments, and that's where it all started [for me], so that's where I would go back. No question. It's a member's golf course. It's landlocked. It's nothing fancy. But it is so good because of the nostalgia for me and that sentimentality."
Cantigny Golf Club, just west of Chicago, draws two-time PGA Tour winner Kevin Streelman for a similar reason. "It's where I grew up, where I played with my mom and dad the most, and where I learned the game," he says.
View this post on Instagram
For Patton Kizzire, another two-time winner, nostalgic sensibilities would bring him back to Indian Hills Country Club in Tuscaloosa, Ala. "That's where I first played," he acknowledges, "so it would be nice if that was where I last played."
"There's nothing crazy about the layout," says 2023 Champion Golfer of the Year Brian Harman of Southbridge Golf Club in Savannah, Ga., a course designed by Rees Jones. "But if I only had one round left, I'd like to remember how I learned the game and all of those nice memories from when I was a kid."
James Hahn is equally nostalgic, but his memories focus on rounds of golf played at Lake Chabot Golf Course set in the hills of Oakland, Calif., when he was 16 years old. "Growing up, we used to play the 1st and 2nd holes, then go up to the top of the hill behind some trees, smoke weed, and the rest of the 16 holes were just unbelievable," the 2016 Wells Fargo Championship winner says with a laugh. The golf course itself is also a factor for Hahn due to the many scoring chances that it provides. "There are three reasonable par fours, all the par fives are reachable, there's a par six!" he says, smiling broadly. "It's so much fun."
View this post on Instagram
Rockin' to the Oldies
Courses with deep roots also proved to be popular choices—some for the sense of history that accompanies a round, others for the classic architecture that characterizes their holes.
"I love the golf course, but I love even more the history of the town and the entire ambiance of the place," 2014 FedExCup champion Billy Horschel says of St. Andrews and the Old Course. "The buildings that are still standing that are 300 and 400 years old, it's just amazing. I love the town, love the people, it's just a beautiful piece of property, and when you look at the area surrounding it, it's pretty amazing. It's hallowed ground."
Scotland's Russell Knox, on the other hand, looked to the opposite side of the world. "Cypress Point is probably my favorite golf course that I've ever played," he says. "It's been five or six years [since I was there], but I loved it. I felt like the course told a story to you, starting off in the trees and then in the sand dunes and then on the ocean. It was never boring. I loved playing there."
Kelly Kraft also chooses his favorite course—Shinnecock Hills on Long Island. "I would play there one last time, just to get my teeth kicked in before I kick it," he says. "At Shinnecock, everything is right in front of you. It's hard, but it's fair. It's got a lot of variety and all the cool, old-school green complexes. But it's also kept up with the modern game. Some of these older courses, like National Golf Links right next door, it's the same style of golf but the course is much shorter. They really haven't done too much to it since it was built. But Shinnecock has kept up with the times."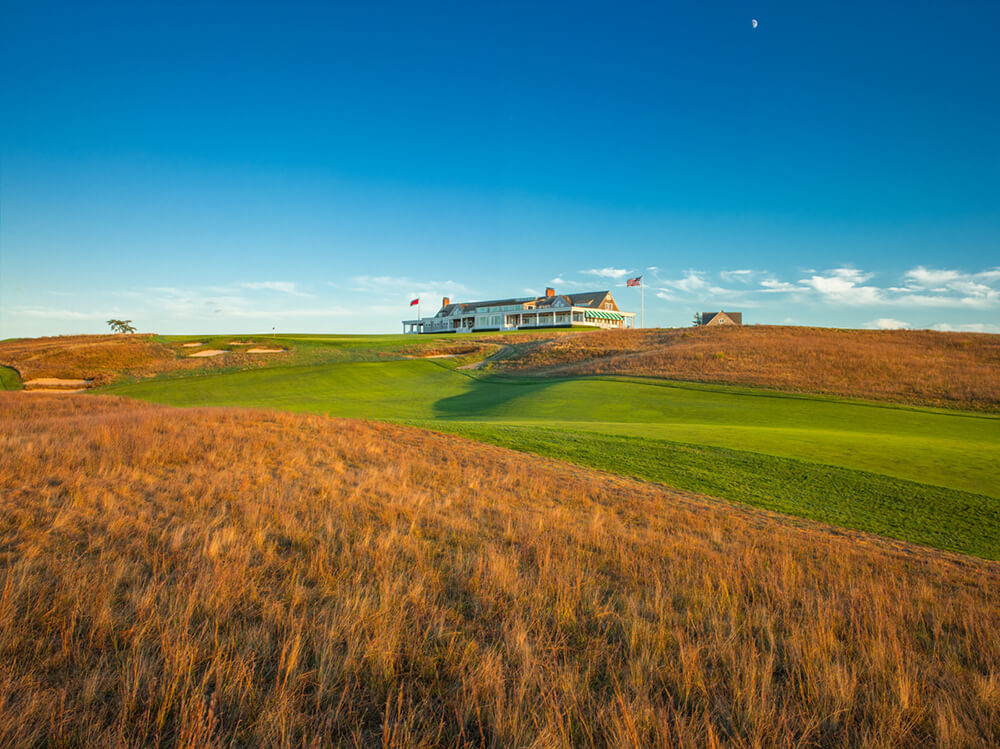 Good Forecasts, Fond Memories, and Bucket Lists
It goes without saying that a round of golf played in favorable weather is always preferred, but some courses produce starkly different experiences based on the conditions that Mother Nature delivers. For that reason, Chez Reavie envisions his last round at Pebble Beach, provided he can also control the weather. "That place is hallowed ground," the owner of three PGA Tour wins declares. "The ocean, all the holes, the kind of old-school design of the golf course, everything about it is special. But when it's cold and rainy and windy, it's brutal. So Pebble Beach when it's sunny out and the weather is nice. On a sunny day, it's breathtaking."
Francesco Molinari doesn't hesitate when thinking about the question. "Carnoustie, just for the memories," he says, referencing the site of his Open Championship victory in 2018. In particular, the Italian acknowledges that when he thinks of that final round in 2018, he often remembers the 2-iron approach that he hit on the 17th hole—a shot played into the wind from 226 yards away, which left Molinari with a putt of about 12 feet for birdie. "I'd want to go there and see the holes and refresh my memory one more time."
For some, the ideal final round that they envision playing isn't one intended to revive old memories but to make news ones. "I've got a bucket-list course," says Canadian Corey Conners, winner of the 2023 Valero Texas Open. "It's Cabot Cape Breton in Canada. If I had one more round of golf, I'd like to play there." Conners acknowledges that he'd be happy playing either of the resort's two layouts, though he makes one amendment to the question. "If it was my last day of golf," he says, "I'd play 36 holes and touch them all."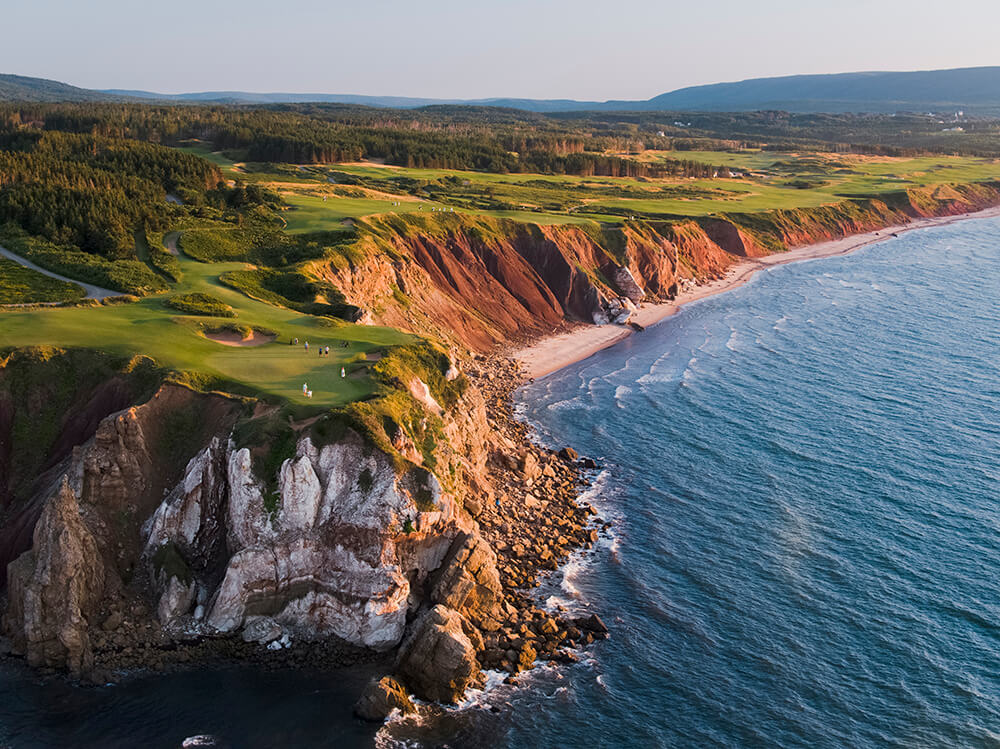 Where would you play the last round of your life? Tell us where, and why, in the comment section.