After a rich and rewarding career on the PGA Tour, Peter Jacobsen has dropped his line at Florida's Bonita Bay
Anyone with even a fleeting interest in the PGA Tour for the last, say, 45 years, will know that Jake Trout is the stage name of Peter Jacobsen. He got it back in the '80s when—already known as the Tour's funnyman, Mr. Nice Guy, and frequent sidekick to Arnold Palmer—he played guitar and headlined a garage band called Jake Trout and the Flounders with fellow pros the late Payne Stewart, Larry Rinker, and Mark Lye.
And those same folks certainly won't be surprised to learn that when "nobody wanted to sing so they pushed me out there," Jacobsen took to the microphone like a—what else?—fish to water.
Jake is still comfortable with a microphone, which he wields as a regular fixture on both NBC and Golf Channel broadcasts. As for playing the guitar, he still likes to rock out, but mostly in the man cave inside the house he and wife Jan inhabit in Bonita Bay, a beautifully luxurious golf community located between Fort Myers and Naples, Fla.
It's an entire continent away for the Jacobsens, native Oregonians who now consider themselves citizens of the Sunshine State. When their three kids left for colleges on the East Coast—two daughters in New York and a son in Florida—they looked for a second home that would put them all in the same time zone.
"We looked all over the place," recalls Jan, who fell hard for the bike paths, while Peter enjoyed seeing the sun set in the Gulf of Mexico.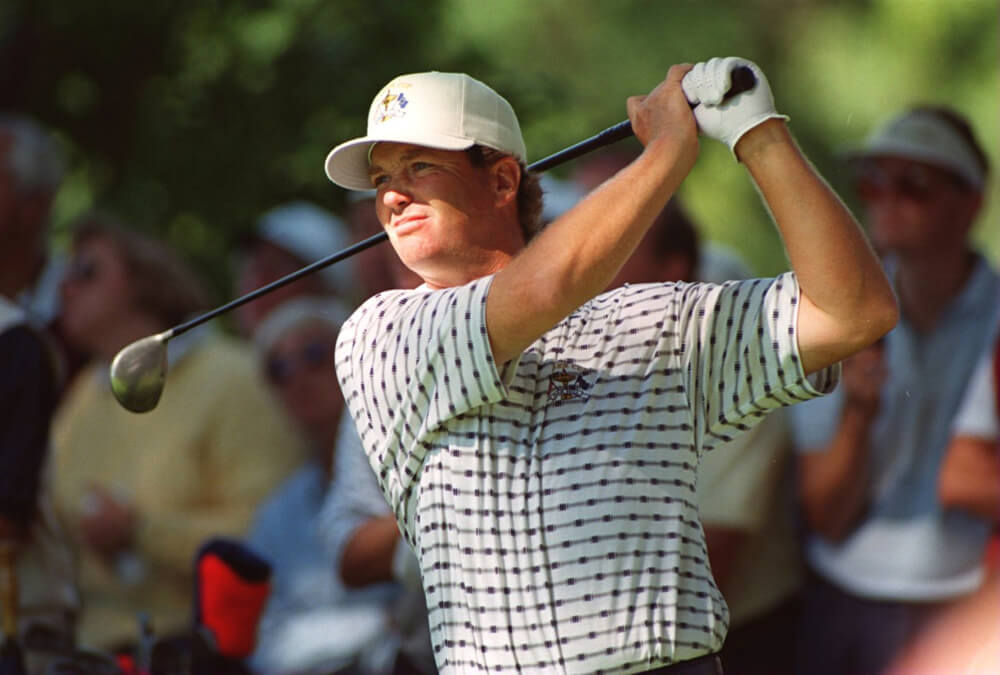 That was back in 2002, when they originally bought a home on the Imperial River with easy access to Estero Bay and the Gulf and its white-sand beaches. Fast-forward two decades and the Jacobsens are living in their third home in the 2,400-acre community that has become their primary residence. The British colonial, West Indies-style house matches their neighborhood aesthetic and overlooks the 5th green of the Bay Island course, one of five courses at a property where golf is king.
"If this development was a golf course, it would be Augusta National," Jacobsen says, while adding, "It's really laid back, really chill. It's got a west coast vibe in an east coast setting."
Jacobsen, who notched seven Tour wins—eight if you count beating Kevin Costner for the U.S. Open in the movie Tin Cup—plus two majors on the Champions Tour, has been golf's Forrest Gump. His box of chocolates ranges from a Ryder Cup appearance in 1985 and '95 to serving as Jack Lemmon's long-suffering sidekick at the AT&T Pebble Beach Pro-Am to leveling a streaker running around the 18th green at the 1985 Open Championship at Royal St. George's (in typical fashion, Jacobsen celebrated his takedown with a sack dance). Enter a sports bar and there's a good chance you'll hear one of his snappy one-liners blaring from Golden Tee, the popular arcade game, and for years he was Palmer's go-to partner in any number of hit-and-giggles.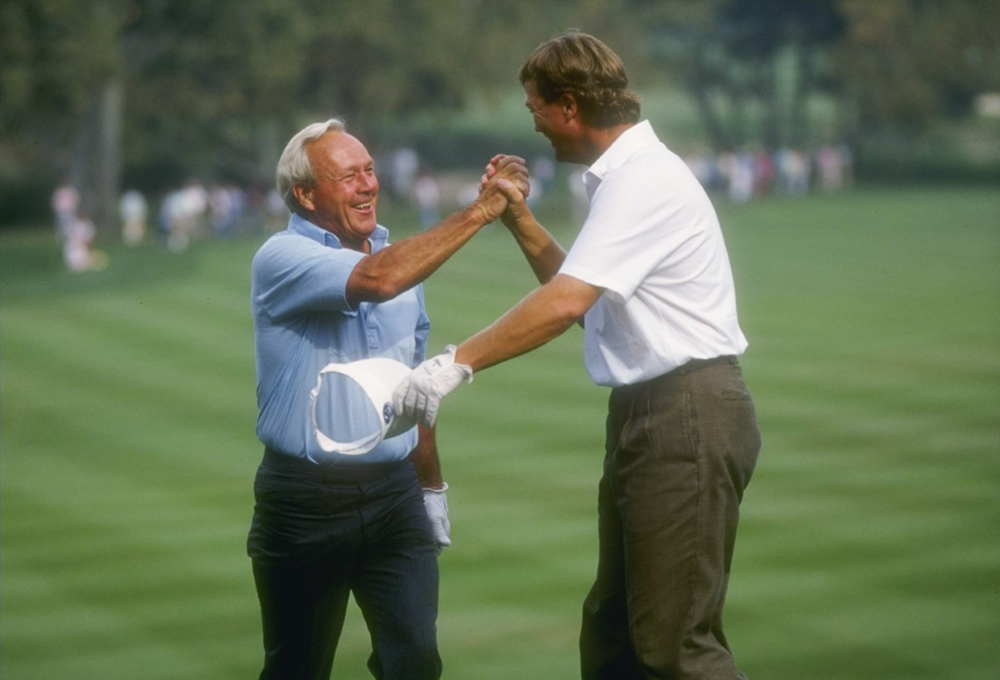 "I once counted it up and we played 40 times as partners in tournaments," Jacobsen says. "I consider those occasions among the most magical moments in my career because I had the good fortune to spend so much quality time with Arnold. To think that he wanted me by his side is more than I ever dreamed of when I used to have pretend putting matches against him on the green as a kid."
Indeed, Jacobsen has lived a charmed life in golf. At 68, after a hip-replacement surgery among other bionic parts, he made his PGA Tour farewell at the AT&T Pebble Beach Pro-Am in February 2022, the same tournament where he debuted as a fresh-faced kid in 1976.
"Father Time catches up to us all," says Jacobsen, who made a combined 831 starts on the PGA Tour and PGA Tour Champions. "My gosh, it's a new game out here. They've got these new tees so far back that I'm hitting driver-hybrid to most of these holes. It's time for me to get back to broadcasting. It's time to hang the clubs up."
As he transitions to this next stage of life, Jacobsen admits there's a competitive itch that he can't resist scratching.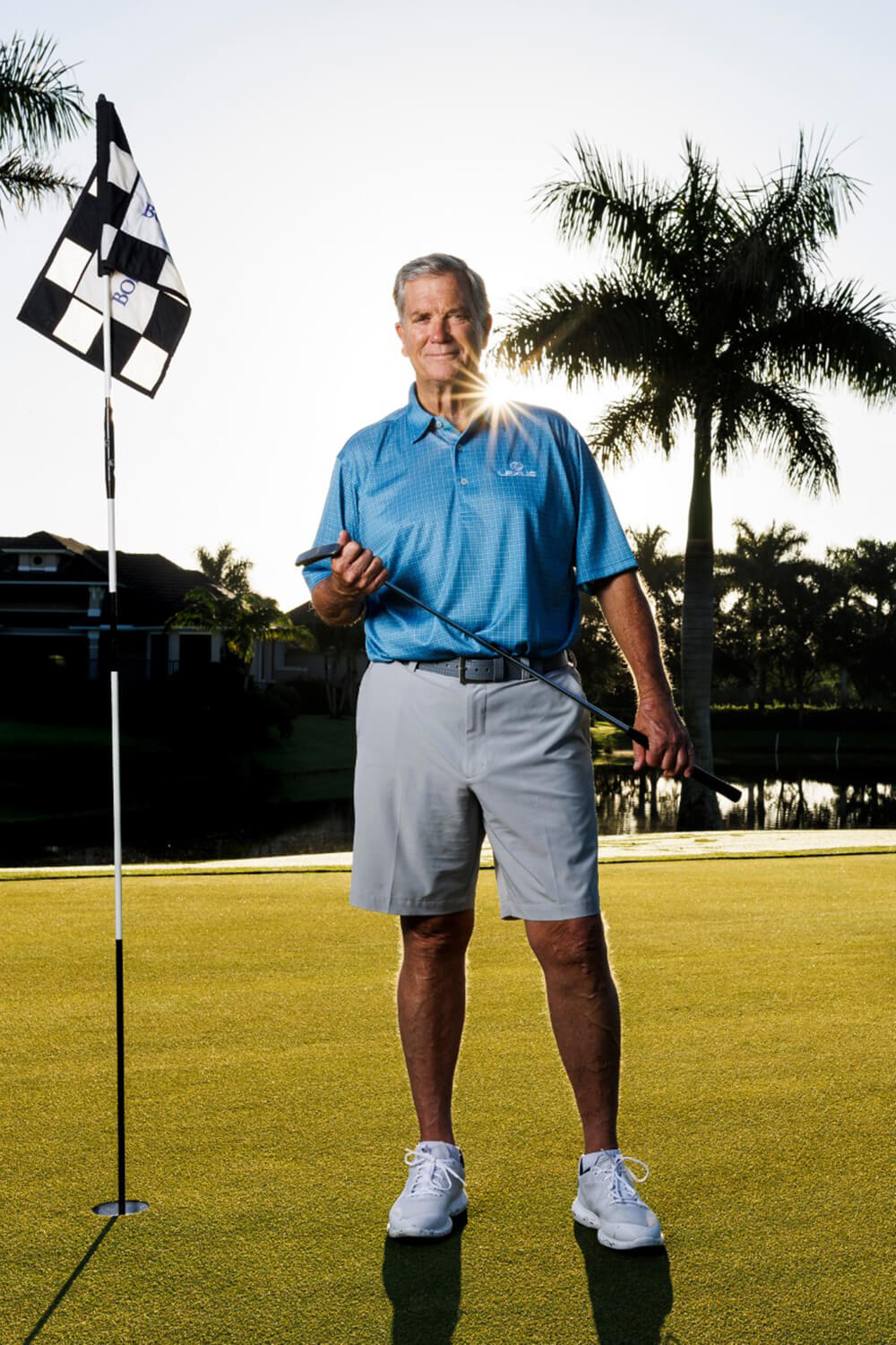 "I miss it desperately," he says. "I still grind on the range. Don't think that will ever go away."
His love for the game and his commitment to the PGA Tour is evident when he defends it in the ongoing kerfuffle with LIV Golf. He looks at what is happening in professional golf, primarily the launch of the Saudi-backed league, and recoils.
"I worked so hard my whole career to acquire and keep my PGA Tour card and I'm just at a loss why these players would give up their card so easily," he says. "For money. It makes me sad to think someone would sell their card, basically just sell their career. I call them the Harlem Globetrotters of golf. They are now owned and operated by LIV. They went from being independent contractors to now they are employees, and this is not an employer you want to piss off. I know the argument is the U.S. does business with Saudi Arabia, and that's true, but we don't work for them.
"The LIV Tour has every right to exist, but it's an exhibition tour. The outcome is of no consequence to anyone in the golf world except those people (cashing the checks). I feel bad for the golf fan because I enjoy covering Phil (Mickelson) and Dustin (Johnson) and Cam Smith. They brought so much to the competitive world. I miss them. It's kind of like they retired.
"And what happens if a player gets hurt or doesn't play well? What happens when they want to replace a player? There are so many unanswered questions about the end result. The money is there. They're going to spend billions. But it's like free agency in basketball. Are you the mid-level exception? Are you getting the franchise tag? Is this the rookie extension? What is the objective? What is the end goal? All I'm coming up with is Norman has a hard-on for the (PGA) Tour."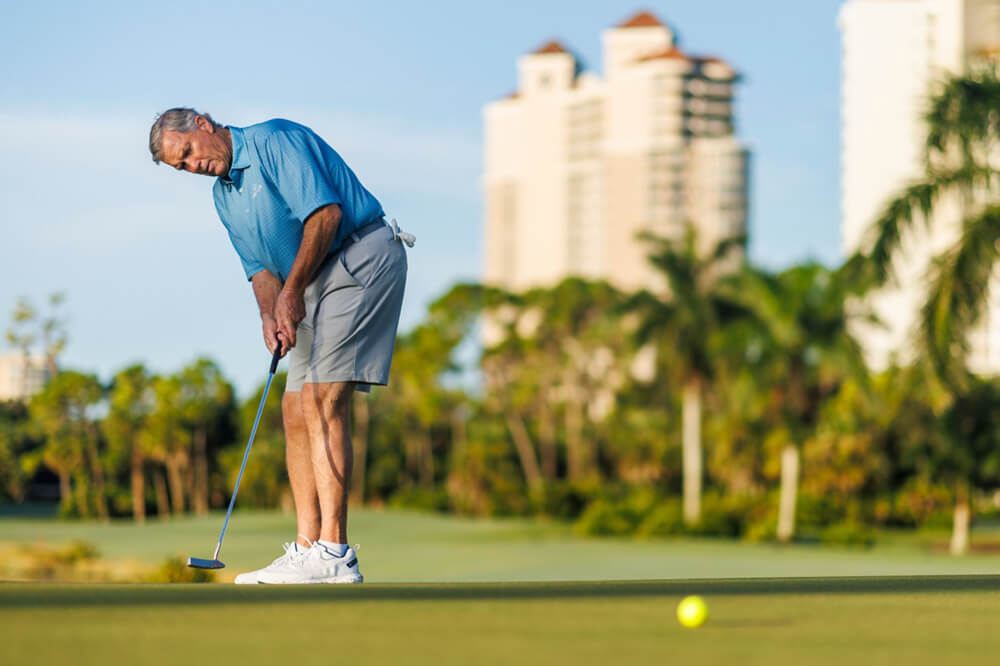 Jacobsen still gets out to play regularly with buddies at Bonita Bay and, if he's looking for stiffer competition, old pals from the Tour such as Curtis Strange, Wayne Levi, Mark Lye, and Bobby Clampett all have homes nearby. Jacobsen's also a member at The Old Collier Club and an honorary member at Hammock Bay Golf & Country Club, which he built with Jim Hardy in southeast Naples, just short of the bridge to Marco Island.
Away from the course, you'll probably find him on the water. He never misses a chance to take his grandkids out on a pontoon boat, and he used to own four jet skis. "But I don't do anything crazy. I just like to get on one and fly."
He also likes to make a day trip to the Everglades, taking an air boat into the swamps and looking for alligators. He really doesn't have to look that hard for these reptiles: From his back deck at home, he often can hear their mating calls.
"For a guy from Oregon, we don't have any of that," he says. "It's like Wild Kingdom every day out there."
For something less wild, he and Jan will drive into downtown Naples, walk around, and find a place to eat. One of their favorite restaurants is Mino, owned by Tom Watson and Jake's good friend Max Puglielli, a former Adams Golf equipment rep who went from designing wedges to spinning a mean pizza.
The peace and quiet and good weather that brought the Jacobsens to Florida was upended in late September by Hurricane Ian. They got off easy: More than 12 feet of rain pounded their house, which sits 14 feet off the ground. Still, the garage flooded, with golf shoes and golf clubs among the casualties.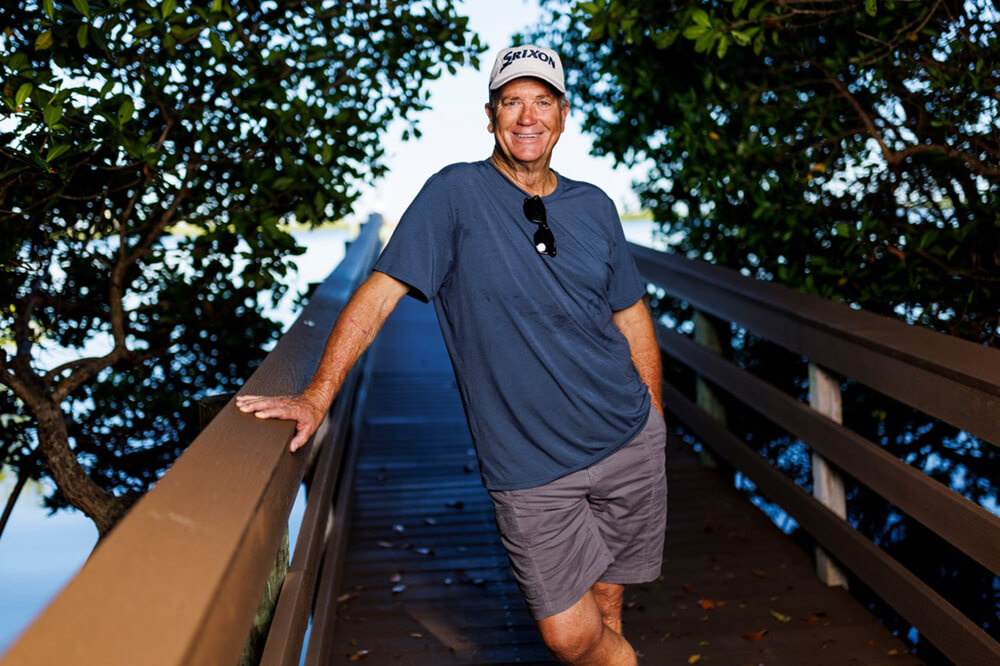 "Not that they ever worked," Jacobsen jokes. "But nothing that can't be replaced. It was like a tsunami. The water crested at about 12–13 feet and then receded over a three-hour period. But it has changed the entire coast front in Naples–Fort Myers for years. It's sad. So many lost everything."
He's convinced the region will rebuild and emerge even stronger. And he can't imagine leaving, although he's traveling as much as ever: working on an internet golf trivia game show called "Match Play"; launching The Golf Diversity Program, an initiative to bring golf-industry awareness to HBCU students and create the next generation of industry leaders; and visiting grandchildren in Westchester County, N.Y., and their old stomping grounds of Portland, Ore.
Yet Bonita Bay remains their happy place.
"This is where we live full time," Jake Trout says, landed at last. "I've traveled for so long as both a player and doing TV that when I'm home all I really want to do is be home."