At 47 years old, veteran PGA Tour pro Stewart Cink is a rarity in golf, experiencing success during all stages of his career. Cink won his first event as a PGA Tour rookie at the 1997 Greater Hartford Open; he became a major champion in 2009 defeating Tom Watson in a playoff at the Open Championship at Turnberry; and most recently he captured his 8th career PGA Tour victory at the 2021 RBC Heritage.
Three decades into his career, the Georgia native has visited many of the best spots the game of golf has to offer. Here, Cink talks about his affinity for the home of golf, his top tracks that span from Florida to California, and his favorite mountain getaway spot.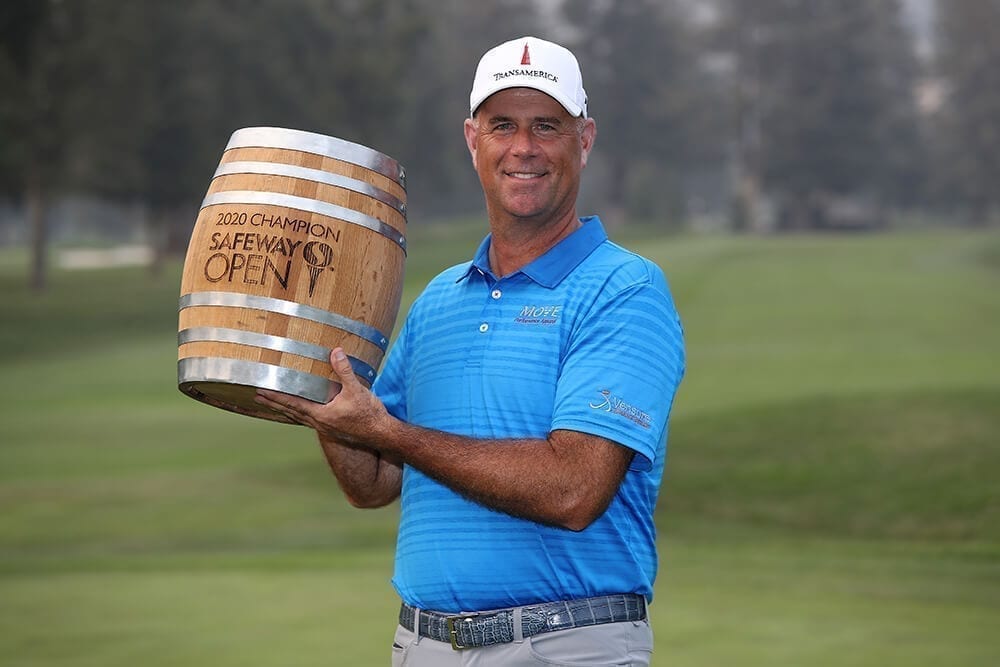 Favorite Golf Course
The Old Course at St. Andrews—Scotland
I'm not a big historian, but I think it's pretty cool that we can go back to the place where it all started. So many golf courses these days are trying to be really difficult and St. Andrews is just the same as it has always been. The same greens, the way they were designed and laid out, are still there. It's the best of charming and fun in a layout that's also able to test the best players in the world at a major championship.
St. Andrews has made me appreciate the other links courses on the Open rotation a little bit more because I can see the Home of Golf in so many of them.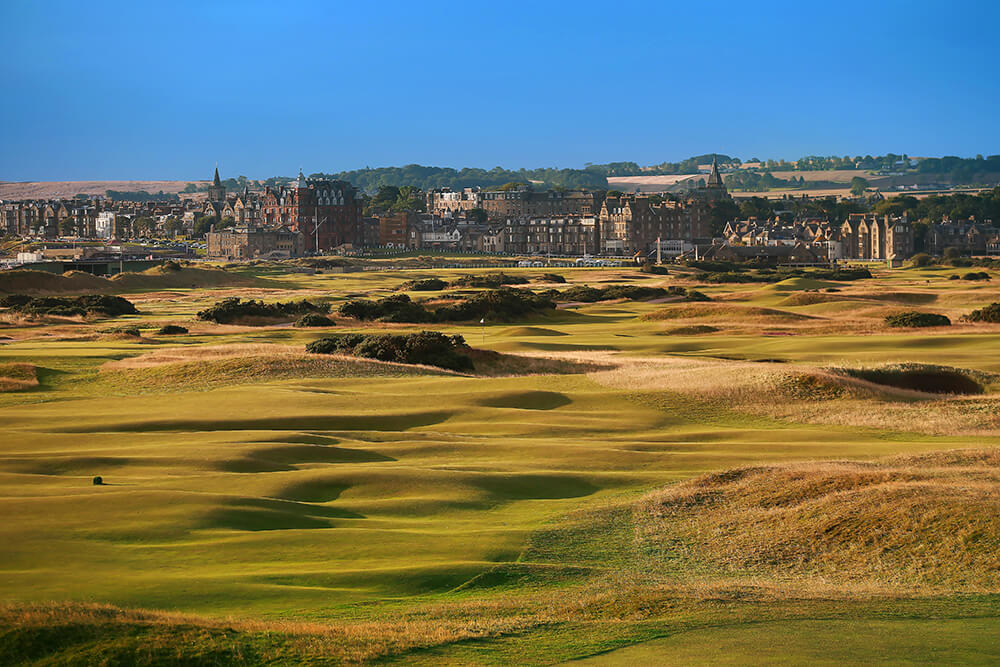 Favorite Hole
Pebble Beach Golf Links, 18th hole—Pebble Beach, Calif.
There's so many that I have great memories from, but my favorite would have to be a hole that I have never three-putted, hit out of bounds, or fatted a wedge on. I haven't necessarily played the 18th hole at Pebble Beach outstanding over the years, but in my mind it's the climax of an unbelievable day playing golf. With the hole bending around the beach and Stillwater Cove, it's challenging and beautiful at the same time. It's number one on my list.
View this post on Instagram
Favorite Par Three
San Francisco Golf Club, 13th hole—San Francisco, Calif.
It's a short little hole and is one that probably no one else will mention on their list of favorites. It has an ingenious little green. The wind is constantly blowing across and you can't hit it off to the right side of the green because of the way the green slopes. It's perfectly suited to the distance of the hole, usually around a 135- to 150-yard shot.
Some golf course architects design holes where you can't see everything on a par three. It makes your mind play tricks and you kind of invent problems. You can't see the putting surface all that great at the 13th, but once you've played the hole you know exactly what's there and exactly what you have to do right.
The green at the par-3 13th at San Francisco Golf Club: SFGC has some of Tillinghast's best looking bunkering, very much a California style. pic.twitter.com/9AUqjow13g

— LinksGems Golf Photos (@LinksGems) April 1, 2017
Favorite Clubhouse
Calusa Pines Golf Club—Naples, Fla.
It's not really about the clubhouse itself, but the clubhouse environment. Calusa Pines funnels you into an area where it's the hive of activity for all golfers that day. They're talking about their rounds and everybody is gathered into one place. It feels like a big social hangout and that's not something you can just design with blueprints and an architect or builder—that stuff has to happen organically.
I think great people can be dispersed by a poor clubhouse design. Calusa Pines combines the great layout with great people. It's a fun members club and a place to play golf and then hang out and be immersed in the whole experience.
View this post on Instagram
Favorite Practice Facility
TPC Sawgrass—Ponte Vedra Beach, Fla.
I just can't say enough about how nice TPC Sawgrass is and how well thought out the facility is. The range offers you a variety of shots. Short game, long game, all the technology, and the space. It's the gold standard when it comes to practice facilities. It's an absolute joy to work on your game there.
https://twitter.com/THEPLAYERSChamp/status/879214158989803520?s=20
Favorite place to grab a post round beer
Medalist Golf Club—Hobe Sound, Fla.
I have great personal memories from Medalist with my friends. I don't spend a lot of time down there, but when I made a few trips with my buddies from home it was such a fun spot to gather after the round and have a few drinks. No real schedule—just an easy place to slide out of your golf shoes and slide into your barstool. It might not be on the list for best bars but for me it's the memories spending time there with my friends that sets it apart.
5 players will be on stage at "Capital One's The Match: Champions for Charity"…@TigerWoods, @PhilMickelson, Peyton Manning, @TomBrady & Medalist Golf Club. A Pete-Dye design restored by Bobby Weed, @ASGCA "Chance to recreate the flair that only Pete could instill in a course." pic.twitter.com/yWH9vacJHT

— ASGCA Home Offices (@ASGCA) May 20, 2020
Favorite Non-Golf Destination
Glacier National Park—Montana
I think I can safely speak for my wife and myself that Glacier National Park is our favorite place we've ever been in our lives. We love being there in the summer. It's a great place to hike and the scenery is absolutely breathtaking. It's so good for your soul. We used to go there yearly—when our kids were really small, we'd take trips out there with our friends. Now that the kids are older, and are both getting ready to get married, we most recently went on a trip there with them and their fiancés.
I think it's great for people in any line of work to set aside time to unplug and go experience something that is way different than the normal day-to-day. It has a really great effect on my mindset when I'm out there.
View this post on Instagram
What are your favorite places?