There's somewhere between 35,000 and 40,000 golf holes in England—not Great Britain (England, Scotland, and Wales) nor the United Kingdom (Great Britain and Northern Ireland), but just England—which is a few hundred square miles smaller than Alabama. So, you can imagine how often a bloke who'd played perhaps a quarter of those holes might rethink, revise, and rehash his list of 10 favorites.
In choosing them, I had a lot of history, variety, and countless trips solo or alongside my dad, friends, and university teammates to ponder. It almost goes without saying the list will change soon if it hasn't already. But right now, if pressed, these 10 would get my vote.
1st hole, St. Enodoc Golf Club (Church)—528 yards, par five
There were a handful of holes at this Cornish gem that would have fit this list, but for sheer exhilaration, there's nothing like your opening shot on this James Braid design (the club formed in 1891, but Braid didn't arrive until 1907) that plays northwest toward the Stepper Point watch station on the other side of the Camel Estuary. The gloriously rumpled fairway leads to a domed green, and a safe five gets you off and running on an outward-nine that includes an immoderate number of thrilling shots.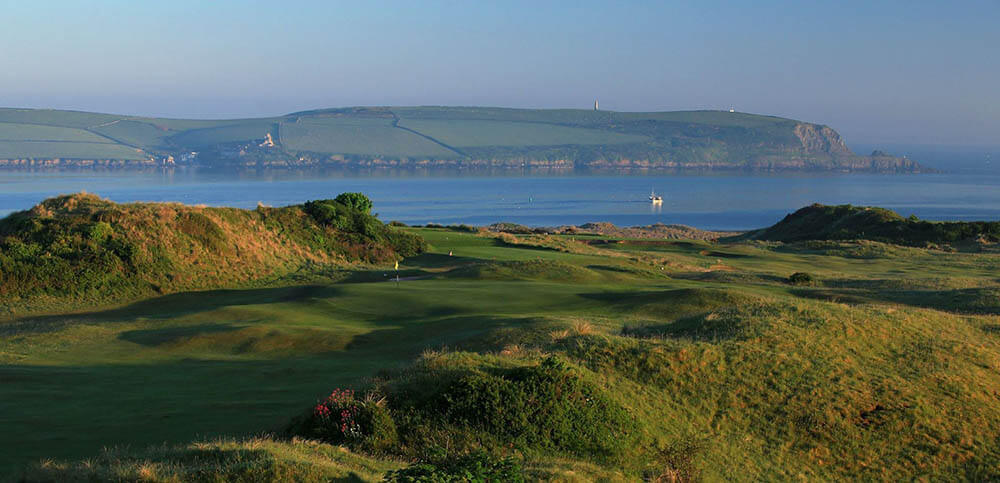 2nd hole, West Cornwall Golf Club—378 yards, par four
Just 50 miles southwest of St. Enodoc on the A30 (one of Britain's best golf roads) lies the village of Lelant and the short but wonderfully eccentric links of West Cornwall Golf Club, founded in 1889 overlooking St. Ives Bay. The home course of Jim Barnes—winner of the PGA Championship in 1916 and 1919, the U.S. Open in 1921, and the Open Championship in 1925—West Cornwall has enough idiosyncrasies in its opening few holes to satisfy the most venturesome of golfers, and the shortish par-four 2nd, where the approach shot flies between entry-guard dunes, is the most delightful of all.
10th hole, Mullion Golf Club—394 yards, par four
We can't leave this corner of the country without a quick trip south to the Lizard Peninsula and Mullion, where you play a clifftop hole that once seen is never forgotten. Playing southwest towards the point where the English Channel meets the Celtic Sea and Atlantic Ocean, the hole descends to a D-shaped green about 50 feet above Gunwalloe Church Cove Beach and with a deep depression short right. Not a difficult hole by any means, but a four feels good.
5th hole, Isle of Purbeck Golf Club (Purbeck)—404 yards, par four
About a quarter of the world's heathland is found in Britain and the area around Bournemouth, two hours southwest of London, has some of the finest. The Isle of Purbeck, a 30-minute drive from Bournemouth that takes you past Corfe Castle and which is set in a Site of Special Scientific Interest (SSSI), is a gorgeous walk. The view over Poole Harbour from the 5th tee, set on a 3,000-year-old Bronze Age burial ground, is something very special.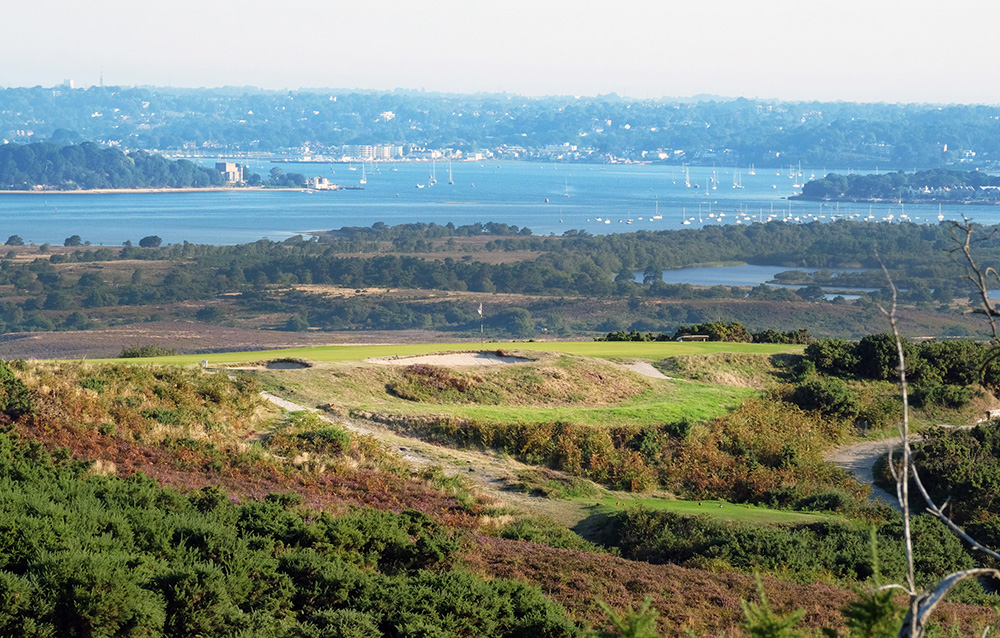 6th hole, Royal Ashdown Forest Golf Club (Old)—125 yards, par three
Just 30 miles south of London, 13,000-acre Ashdown Forest, fenced in 1283 and birthplace of A.A. Milne's Winnie-the-Pooh, is home to a bunkerless golf course that opened as a 9-holer in 1889. Awarded its royal status in 1893 by Queen Victoria's cousin Prince George, the Duke of Cambridge, the course is wonderfully natural and features plenty of heather. The tiny 6th is only a 9-iron shot but, with a narrow, contoured green, a grassy pit on the right, and a stream/gully short and left, danger lurks everywhere.
5th hole, Royal St. George's Golf Club—416 yards, par four
The first glimpse of the sea at this 15-time Open Championship venue comes at the 5th where you must find Campbell's Table—the raised section of fairway American Bill Campbell found during a gale at the 1967 Walker Cup—if you are to get a view of the flag between the dunes for your second shot. Downwind, you can try carrying the dunes off the tee if you like, but be aware significantly more birdies are made by those who play for position.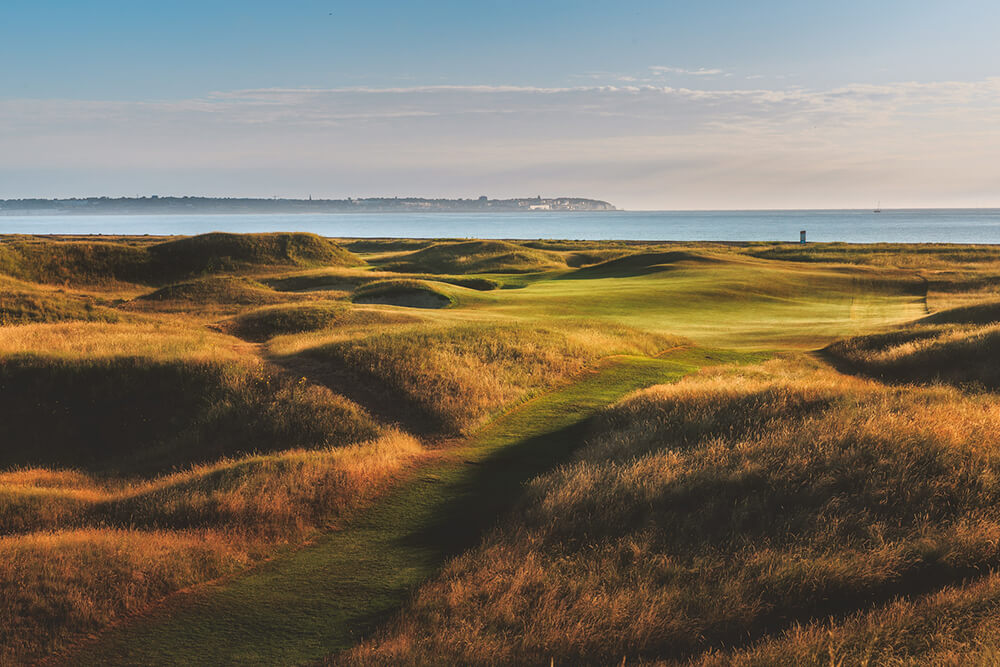 12th hole, Walton Heath Golf Club (Old)—396 yards, par four
The 2018 British Masters won by Eddie Pepperell gave U.S. viewers a chance to see the Herbert Fowler-designed Old Course, which also staged the 1981 Ryder Cup and hosts the 2023 AIG Women's Open, that opened in 1904 and covers roughly 500 acres of clay-based heathland 20 miles south of London. Winston Churchill was a member here for 55 years and five-time Open champion James Braid the club professional for 45. The closing stretch, and the par-five 16th with its huge bunker front right in particular, enjoy most of the attention, but the 396-yard dogleg-right 12th is a Golden Age classic. Flirt with the fairway bunker for a better approach angle.
5th hole, Sheringham Golf Club—458 yards, par four
The preceding hole at Sheringham, a short four whose green is perched high on Skelding Hill, battled hard for its place and lost out only when an image of the cliffside 5th, on the edge of the North Sea, happened across my computer screen. "Fulmars," named for a gull-like seabird with a tube nose, is the No. 1 handicap hole on this 1891 Tom Dunn design. The drive must avoid two bunkers left and one on the right (plus the cliff, of course) while the second covers undulating ground before arriving at a bunkerless green and, no doubt, a flag whipping in the breeze.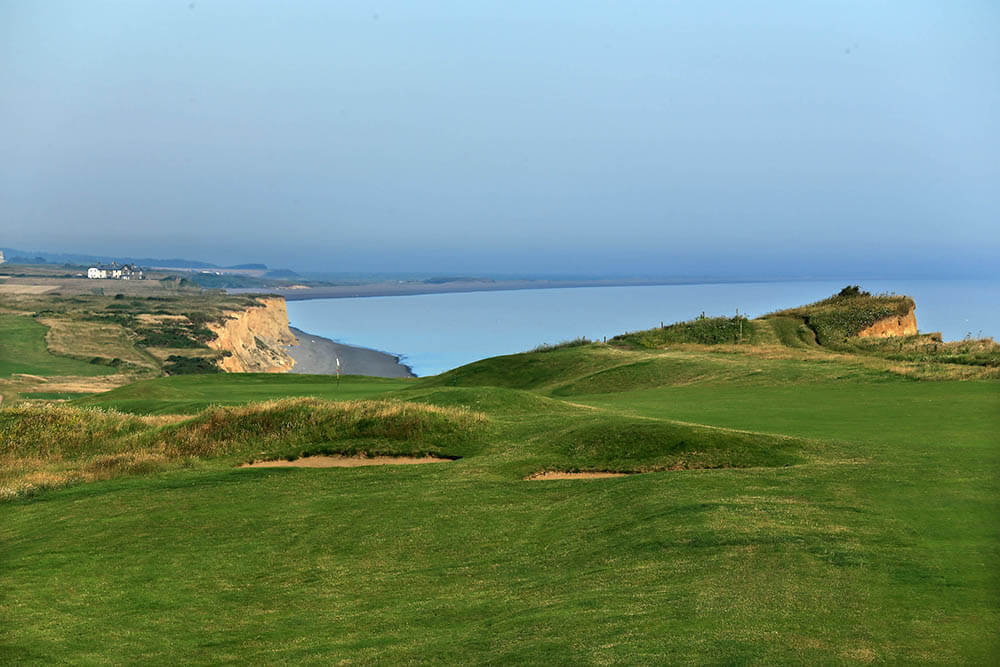 17th hole, Woodhall Spa Golf Club (Hotchkin)—336 yards, par four
Absolutely no apologies for the fact all 10 holes on my list are located by the sea or on heathland. There are dozens of genuinely excellent parkland courses in England, but the coasts and heaths are what you come for. And when you visit, be sure to venture three hours due north of London into the county of Lincolnshire where you find the superb Hotchkin course at Woodhall Spa. Numerous holes here would have worked, but this short par four, renovated by Tom Doak in 2018, is a personal favorite.
9th hole, Royal Liverpool Golf Club—388 yards, par four
The opening and closing stretches at Hoylake, venue for 12 Open Championships and the 151st playing in 2023 next year, include some truly great links holes but play over relatively flat ground. The holes around the turn (on the club member's scorecard) are where you find the ridges, valleys, rises, and dips of the dunes which characterize the outstanding short par-four 9th at the southern end of the course. A wild hook off the tee will find West Kirby Beach and the Dee Estuary, but a safety-first iron/hybrid will leave a fun short iron to a green set in the sandhills.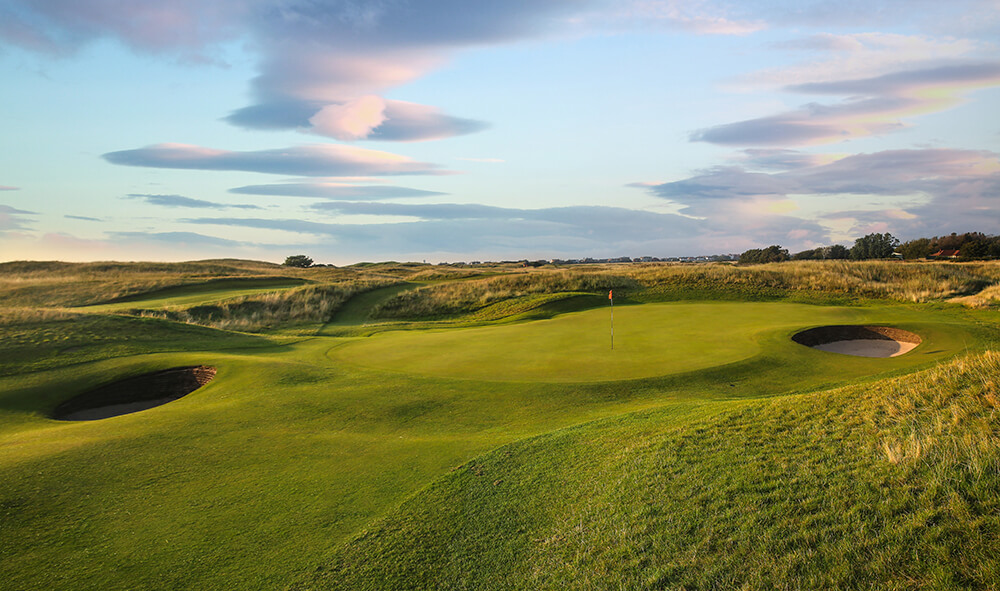 What are your favorite English golf holes?