By Adam Schupak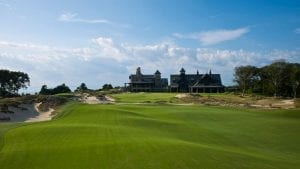 Underrated. By definition it means to underestimate, play down, sell short—you get the drift. For a golf course, or in this case the entire collective layouts of a state to be termed underrated, it's a bit like being considered The Best Player Never to Win a Major—is it a compliment or a back-handed way of saying, you're good, but not that good? Rickie Fowler, the current holder of the title BPNTWAM says, "I think it's a compliment."
And so should these states where the golf, to borrow a phrase from Gary Koch, is better than most. The framework for choosing this handful of states that are underrated for golf was to build off a previous effort by LINKS to rank all 50 states, and then examine the best private and public golf courses each have to offer.
Minnesota 
"Our golf season is short compared to the rest of the country, but we like to say, 'The deeper the snow, the greener the grass,'" says W.P. Ryan of the Minnesota Golf Association. Short season or not, more people play golf in Minnesota per capita than all but four states in the union, according to a 2015 study by the National Golf Foundation. The MGA conducted its own research a few years ago that found that 31 percent of Minnesota residents say they play golf. In this golf-mad state, more than 400 of the 453 golf courses are public access. Interlachen, Hazeltine, Windsong, Minneapolis Golf Club, and Minikahda, the oldest course west of the Mississippi, produce a strong roster of private clubs from some of the most esteemed designers. If you haven't teed it up in the resort town of Brainerd at the likes of Madden's (The Classic), and Cragun's Legacy Courses (Bobby's and The Dutch), you're missing out. The days are longest in late June and early July, when the sun sets just after 9 p.m. Let's play two? With options galore in the Land of 10,000 Lakes, you betcha!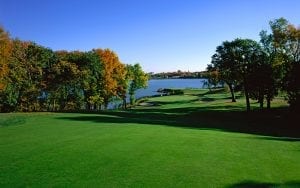 Wisconsin
You don't have to be a Cheesehead to know that golf in the Dairy State has been on the ascendance for quite some time. From old standbys such as Charles Alison's Milwaukee Country Club to public gems such as Brown Deer Park, a former PGA Tour stomping ground, and Naga-Waukee War Memorial, a candidate for the most fun layout in the state, Wisconsin has something for everybody. But the Badger State truly became a hotbed for golf when Pete Dye designed several courses at Kohler Resort, the best of which is Whistling Straits along Lake Michigan. Then Erin Hills outside of Milwaukee came along and was awarded the 2017 U.S. Open, and to top it off developer Mike Keiser opened Sand Valley, the first of what could be as many as five courses in the north central corridor, which went on to open a 17-hole par-3 course called the Sand Box and later Mammoth Dunes. Add in SentryWorld, which was renovated by Robert Trent Jones Jr., in 2014, and the Golf Courses of Lawsonia (Links) and you've got options galore for a buddy trip here. Having hosted everything from U.S. Women's Opens to PGA Championships and with the next U.S. Ryder Cup on the books at Whistling Straits, Wisconsin has stolen the thunder from neighboring Illinois and has become a must-play destination for serious golfers.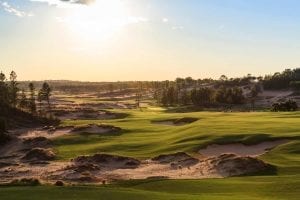 Rhode Island
Pound-for-pound, Rhode Island may be the most underrated golf state. LINKS ranked it No. 36, which seems low for a state with 10 Donald Ross layouts and heavy on old-school architects William Flynn, A.W. Tillinghast, Willie Park, and Seth Raynor. No less than Rees Jones echoed that sentiment.
The Ocean State has its share of quirky seaside courses, blind shots and forced carries, elevated greens and deceptive bunkers—not to mention all those impossible to spell Indian names such as Wannamoisett and The Misquamicut Club. Rhode Island native Brad Faxon, who grew up caddying at Rhode Island Country Club, raves about Triggs Memorial Golf Club in Providence and Newport Country Club, one of the original five USGA clubs and host of the first U.S. Open. On the modern side, Newport National by Arthur Hills and Shelter Harbor, a Michael Hurdzan-Dana Fry design have helped raise the bar. What's not to love?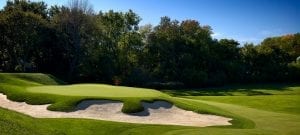 New Jersey
The name is more synonymous with images of oil tanks and landfills, not of Pine Valley, Mountain Ridge, or Hollywood. New Jersey ranked No. 18 in the "Best States" list by LINKS. But when you consider it has America's No. 1 course and perennial top-100 studs such as Somerset Hills, Plainfield, and Ridgewood, well, that ranking seems like an injustice. Baltusrol and Liberty National have garnered most of the TV time thanks to hosting a PGA Championship and Presidents Cup in the past few years, but check any list of New Jersey's finest and it proves that the Garden State doesn't have garden variety golf. It is home to some of the best A.W. Tillinghast and Donald Ross designs you can find.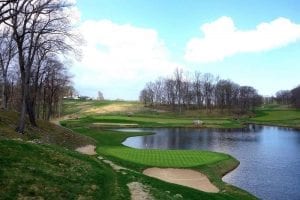 New York
I wasn't going to put New York, the state where I grew up and admittedly have a personal bias, on this list but since LINKS ranked it 12th and I'd place it in my Top 5, I reconsidered. Then I got an email from Arnold Palmer Design Company senior golf course architect Thad Layton, who wrote, "With the sheer volume and variety of great golf courses that are in New York (most of them folks have never heard of due to the standouts that overshadow the rest), it's hard to imagine it could ever be overrated. So using the power of deductive reasoning does that make it underrated?"
I'm going to say yes. Shinnecock Hills, Winged Foot, Bethpage Black, and Oak Hill grab the headlines with major championship pedigrees, but the state of New York arguably has the deepest bench of top-ranked courses (see: National Golf Links of America and Fishers Island).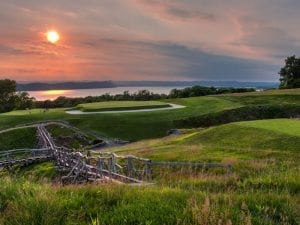 "Friar's Head, Garden City, and Maidstone are three courses that would give any course in the country a run for its money," Layton says. "How about Sleepy Hollow, Engineers, and the list goes on." And on. I'm a big fan of Quaker Ridge, which hosted the Curtis Cup, and Metropolis Country Club, where I learned the game, Whippoorwill Country Club, where I caddied in my youth, and Seven Oaks Golf Club at Colgate University, where I led the team in having my score thrown out the most. All would be members of my First Team All-Underrated squad. And there's this: it wouldn't be hard to name another 10 New York tracks that fly under the radar, but if they were anywhere else would be contenders for "best of" status.
The concentration of great golf courses in Westchester County and the Hamptons on Long Island makes me question whether there are more than a few states that can match the golf in the Empire state and thus it qualifies as underrated in my book.
________________
That's the Schupak Six-Pack of Underrated Courses. Tell us what makes your list and why in the comments below.