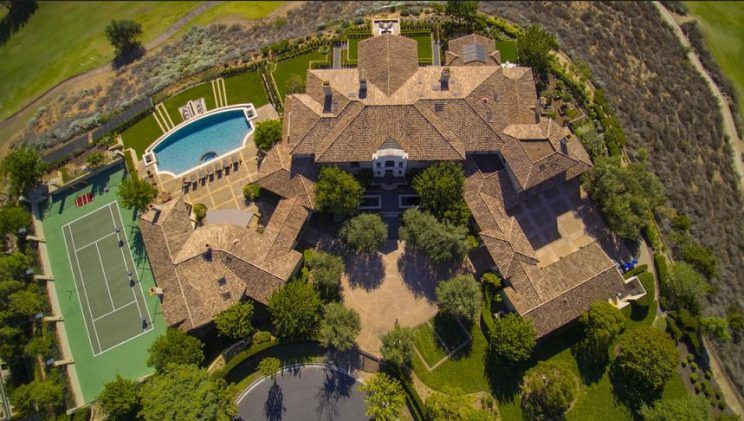 Get out your checkbook.
Today at 7 p.m. (EDT), Atlanta Braves slugger Matt Kemp's San Diego mansion in Poway's Heritage community will go to auction without reserve. (Kemp was traded last season from the Padres to the Braves.)
Don't expect a bargain. The property was previously listed at $11.5 million. But this auction has a nice twist. The auctioneers, Concierge Auctions, will sponsor a home in Nicaragua with a portion of the proceeds.
But back to the mansion.
For starters, the buyer of this 15,884-square-foot house will enjoy views from the master balcony of the Maderas Country Club's greens and fairways, a cigar lounge, barber shop, and a 1,200-bottle wine cellar with a tasting room.
The four-acre property also includes a tennis court, infinity-edge swimming pool, and a pretty cool pool/guest house that includes a pool table, fireplace, four TVs, six-person Roman bath, steam room, and full gym.
All this goes to the highest bidder on April 25.