I used to live on one of Maine's coastal islands, and one thing I learned about visiting Maine's island golf courses is that the journey is as enjoyable as the golf. Your tour will take you to tiny harbors lined by rocky shores. Saltwater bays dotted with lobster buoys. Inland lakes where loon calls echo through the pines. And locals who pronounce the word "par" without any hint of the letter R.
These mostly golden-age courses typically feature short holes, tight fairways, and small greens. But they're big on fun.
Here's the list. Like the state itself, they're all charming—and a few of them would be worth swimming to if necessary.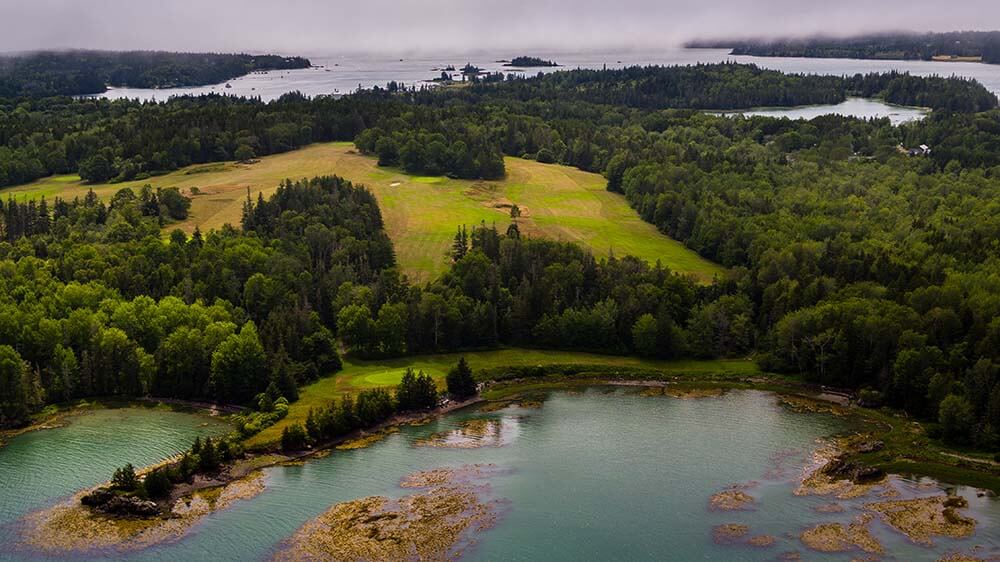 Great Chebeague Golf Club, Great Chebeague Island (9 Holes)
Great Chebeague GC opened for play in 1921, and golfers have enjoyed its idyllic seaside setting ever since. At 2,239 yards, it isn't going to beat you up, but its tiny greens mean it doesn't easily yield pars, either. The tee shot on the short par-three 7th plays from a mat on the ferry dock back to the green located just onshore. Don't be surprised if you have a gallery of lobstermen critiquing your form.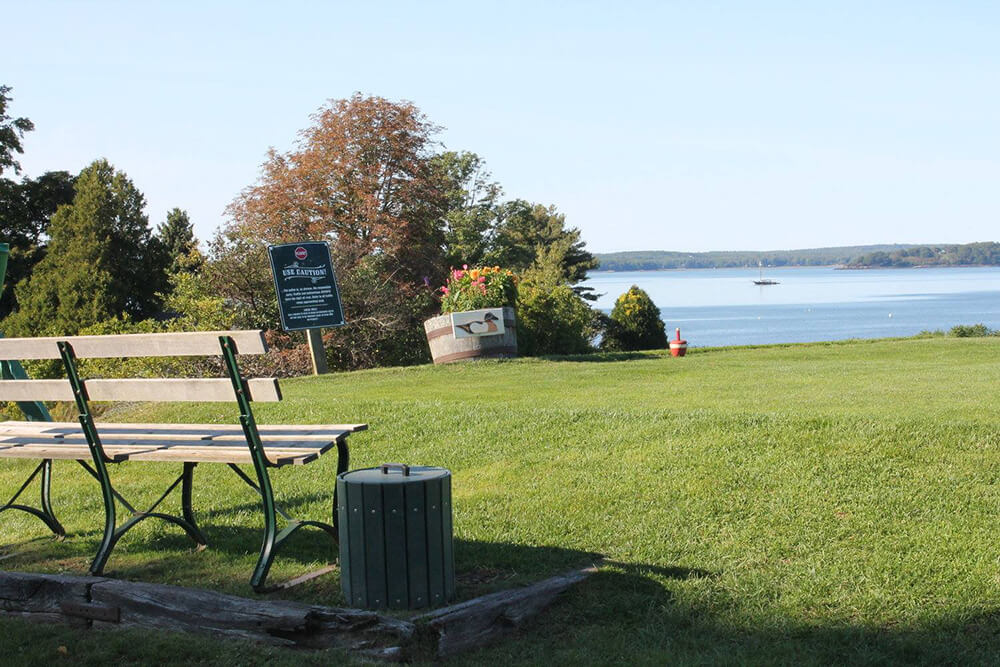 Frye Island Golf Club, Frye Island (9 Holes)
Frye Island is a Geoffrey Cornish design located on a wooded island in Sebago Lake. From the minute you tee off on the course's tight opening hole (with second shot to a blind green), you know you're in for a challenge. With a 420-yard par four and 520-yard par five on the card, it's a real course. And a scenic one. The par-three 8th over a quiet, cattail-decorated pond, is a pretty hole—and its sharply sloping green pretty treacherous.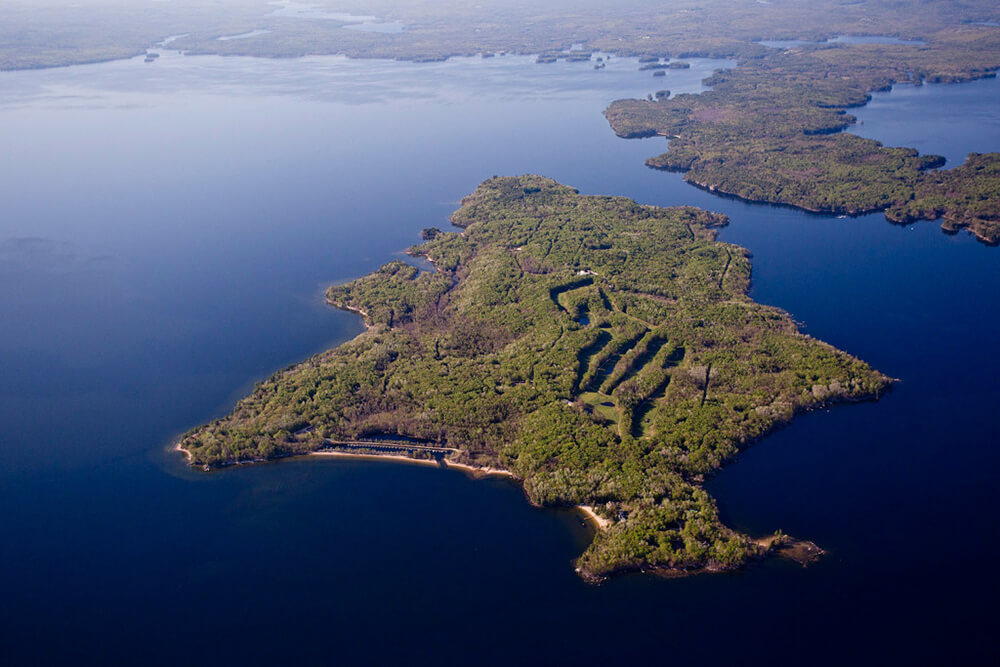 Tarratine Club of Dark Harbor, Islesboro (9 Holes)
Tarratine is a quaint private club. Some of its holes offer jaw-dropping views of Penobscot Bay; on others, you'd better keep your mind on your work. The 224-yard par-three 7th, uphill to a crowned green, has to be one of Maine's tougher pars. The grassy mounds are just one of the memorable features of this 125-year-old treasure.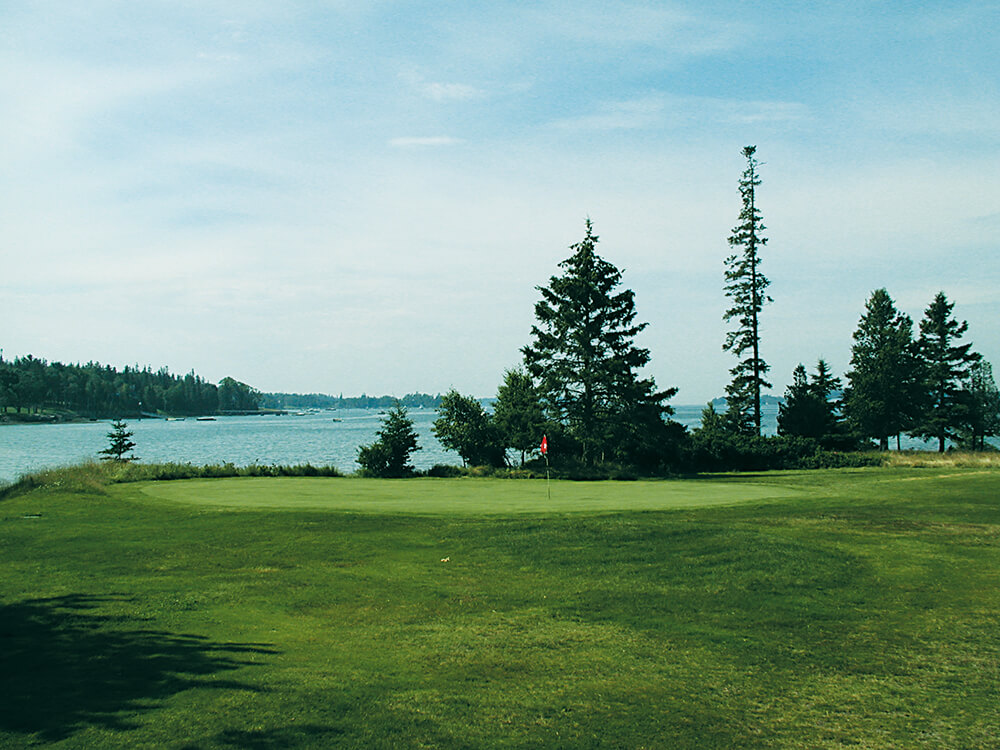 North Haven Golf Club, North Haven Island (9 Holes)
The one-hour ferry ride from Rockland to the island of North Haven always passes too quickly. But the short walk from the ferry landing to the clubhouse at North Haven GC can't end soon enough. That's because it's a superb Stiles and Van Kleek nine that'll charm the balls right out of your bag. The golden fescue rough and velvet bentgrass greens here harken back to its early 20th century roots, and great holes abound—none greater than the beautiful par-three 6th that plays over a tidal inlet.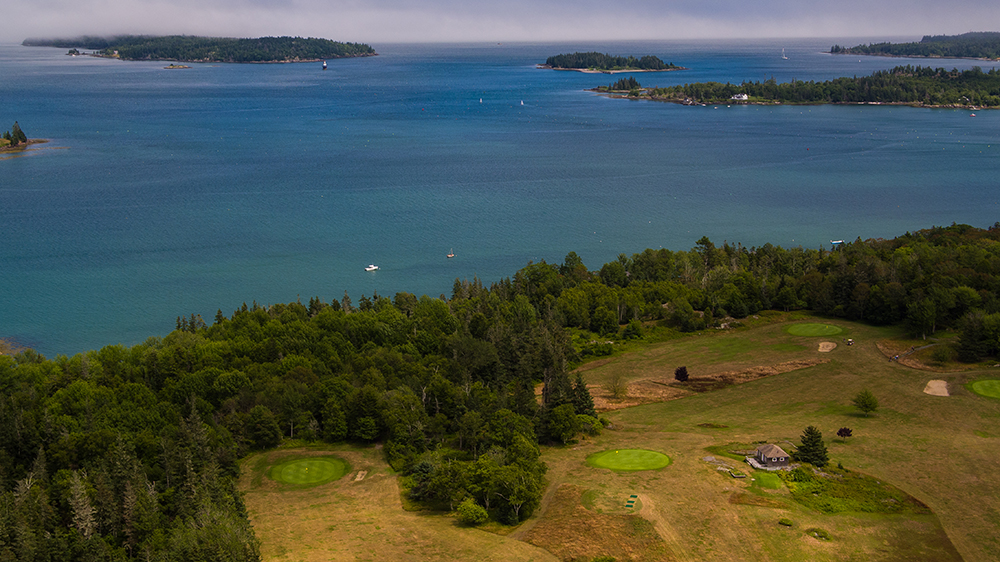 Mount Kineo Golf Club, Rockwood (9 Holes)
Okay, Mount Kineo isn't technically an island course. But since the only way to get to it is by traversing Moosehead Lake in a boat, I'm considering it one. Dating back to 1880, the course once sat in the shadow not just of towering Mount Kineo (to which it backs up) but of Kineo House, one of the largest lakeside hotels ever built in the U.S. The course boasts some tough par fours, but it's the par-three 4th, which plays over a pond toward the granite face of Mount Kineo, that most will remember.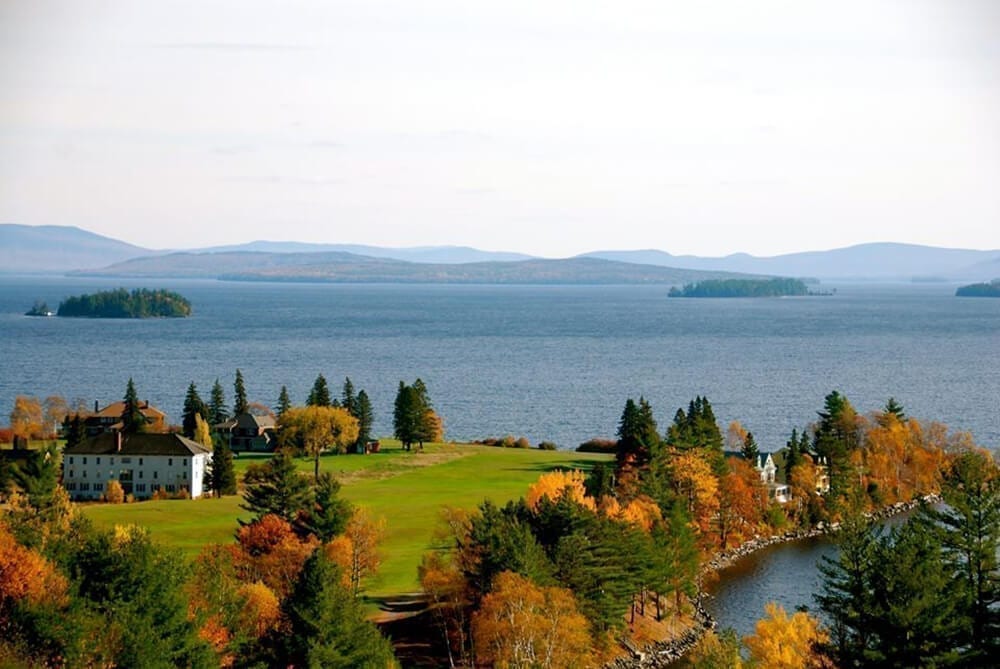 The Causeway Club, Southwest Harbor (9 Holes)
Causeway is the first of three courses you'll find on Mount Desert Island, home of Acadia National Park. A short holiday course of just 2,300 yards, it's not a toughie. But the views of sparkling Norwood Cove from the holes of this century-old course won't soon be forgotten.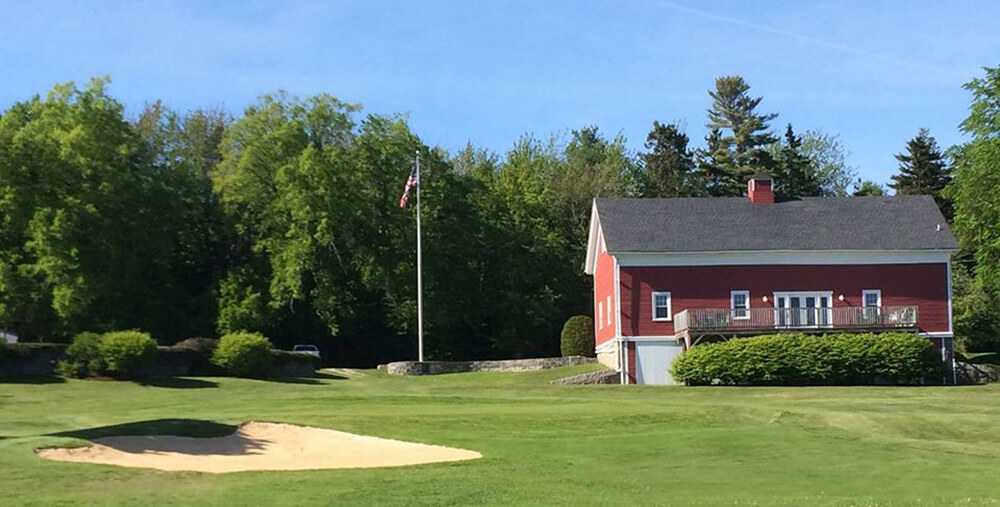 Northeast Harbor Golf Club, Northeast Harbor (18 Holes)
Located near Somes Sound, a natural fjord, Northeast Harbor is short (5,602 yards), tight, and— with some holes dating back to 1899—utterly charming. Tiered, sloping greens and pine trees are the chief obstacles to par here. Three stellar par fours, the 7th ("Tyson's Terror") and the two closing holes, are worth the trip alone.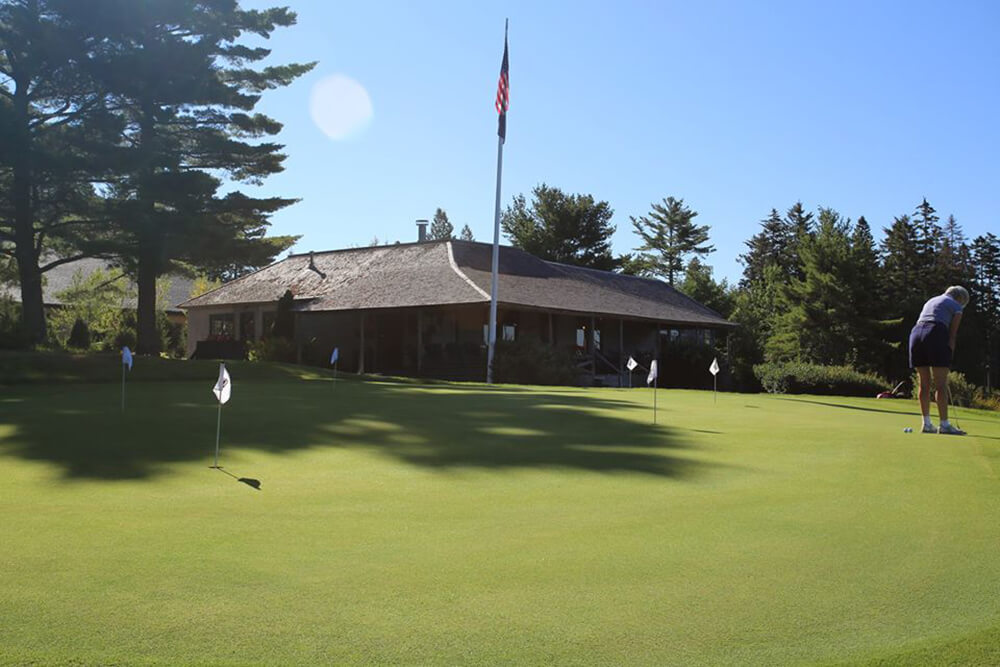 Kebo Valley Golf Club, Bar Harbor (18 Holes)
If you only have time to play one of Maine's island courses, this is the one. Maine's oldest course (and the eighth oldest in America), Kebo Valley is an antique that can still challenge the best of players. Walter Hagen shot 67 here in 1922, and that course record stood for 50 years. You'll find more unforgettable holes here than you can shake a niblick at, with sloping greens, plenty of elevation change, and good turf conditions. The par-four 8th hole, a 435-yard dogleg left around a marshy hazard, is a stern test. As is the par-three 9th, which lies in the shadow of Cadillac Mountain. President William Howard Taft found the uphill 17th too tough for him—he infamously made a 27 there when he had trouble escaping the bunker that constitutes most of the hill leading up to the green.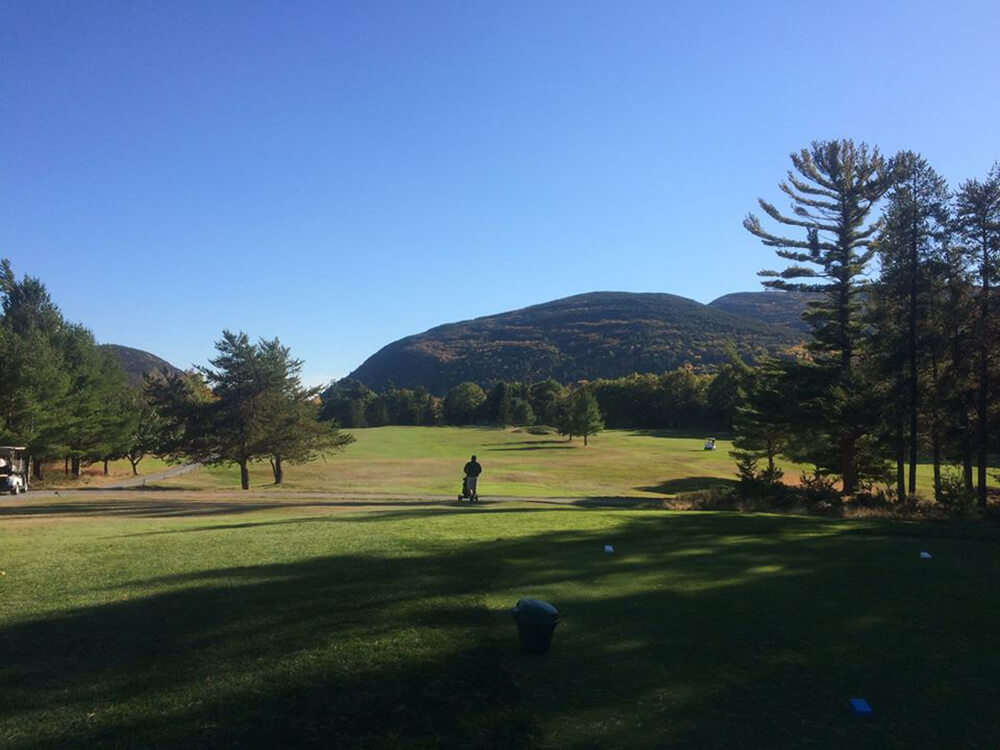 Have you played any of Maine's island courses? Let us know about your experience in the comment section.