You know how this goes—we recommend courses that don't necessarily create headlines, but which have a special something that makes them worth knowing. This is our version of the American Dream—really good golf where everyone is welcome and everyone can afford to play.
Here are 10 from our Western Mountain region (Montana, Wyoming, Colorado, and Idaho) we urge you to discover.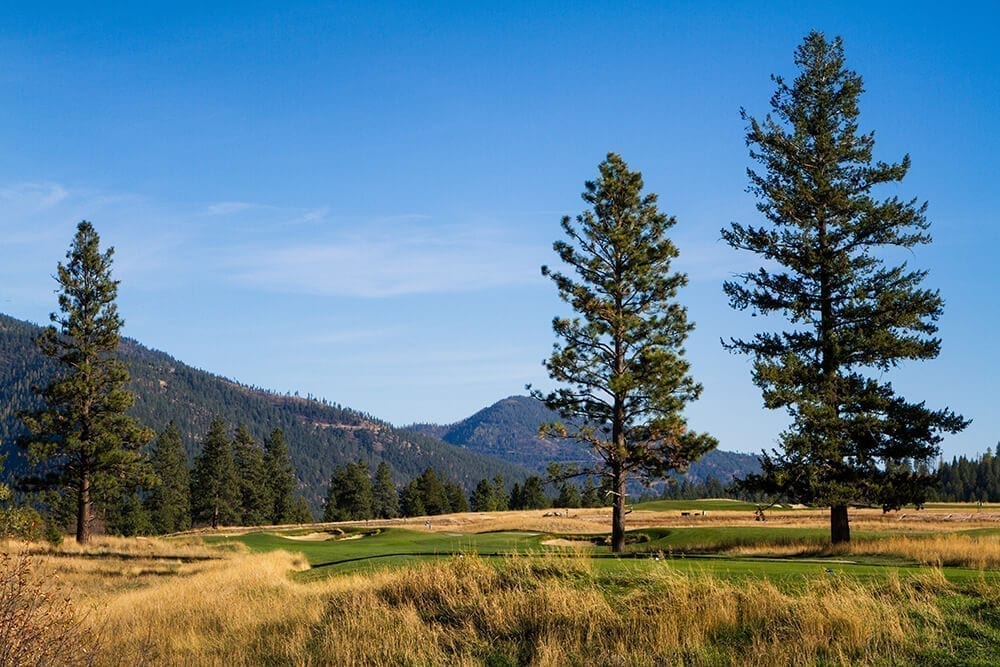 Read the other features in our "American Dream Courses" series here:
Northern Pines – Kalispell, Mont.
The northwestern corner of Montana can be a wild, rugged and, at times, forbidding place, but the bucolic Flathead Valley and delightful city of Kalispell are considerably more hospitable. Five miles north of town is Northern Pines Golf Club which opened in 1996 and was designed by acclaimed architect Larry Packard with input from two-time U.S. Open champion Andy North. $40 for 18 during summer is money well spent. northernpinesgolfclub.com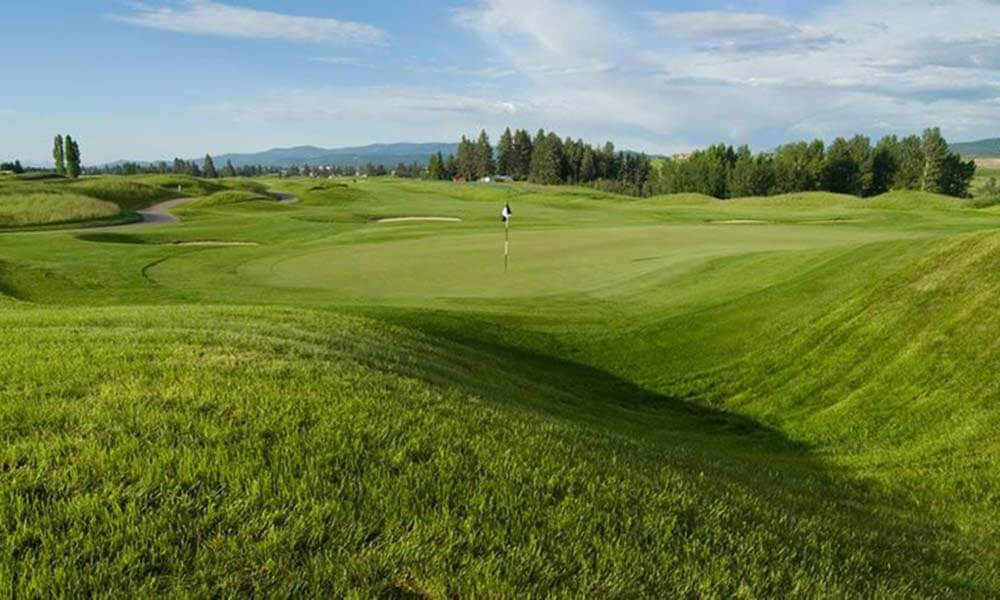 Meadow Lake – Columbia Falls, Mont.
Northern Pines, Buffalo Hill, and the two wonderful courses at Whitefish Lake are all worthy candidates for the Flathead Valley's best course, but Meadow Lake, outside of Columbia Falls, probably just pips it. A 1974 Dick Phelps design, Meadow Lake is just 20 minutes from the entrance to Glacier National Park, so you know the views are going to be pretty special. $55 for a round. meadowlakegolf.com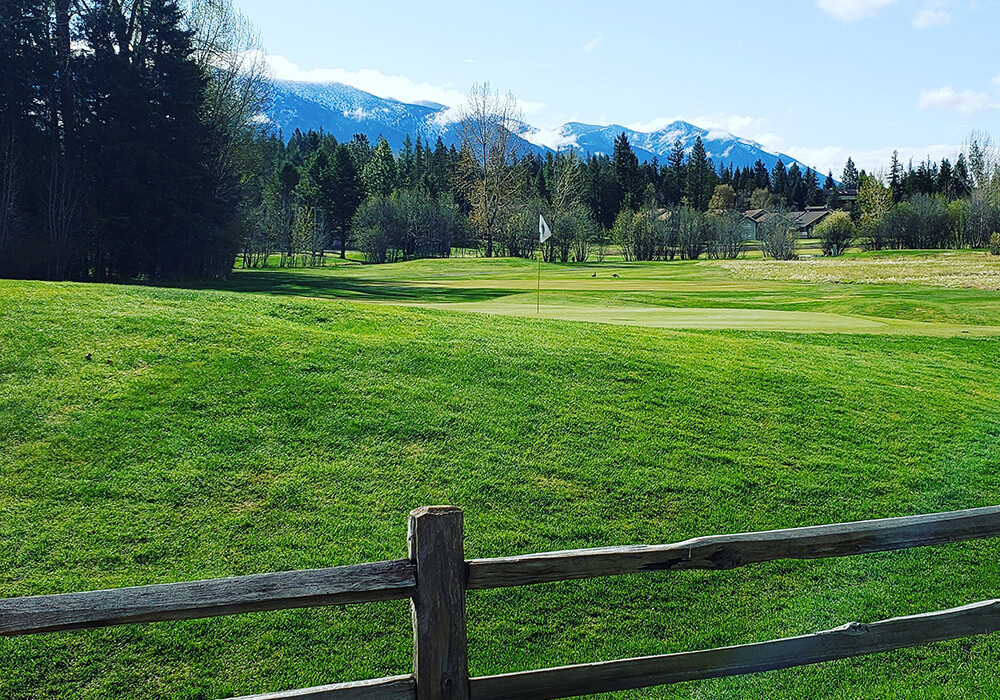 Canyon River – Missoula, Mont.
Ten minutes east of the handsome college (University of Montana) town of Missoula and situated on a 180-degree bend in the Clark Fork River is a 2006 Brian Curley and Lee Schmidt design that consistently ranks among the best public courses in the Treasure State. Canyon River is mostly flat and treeless, but views of the conifer-covered mountains, judicious use of the expansive site, impressive bunkering, and well-conceived green complexes keep it interesting all the way around. $49 is all you need. canyonrivergolfclub.com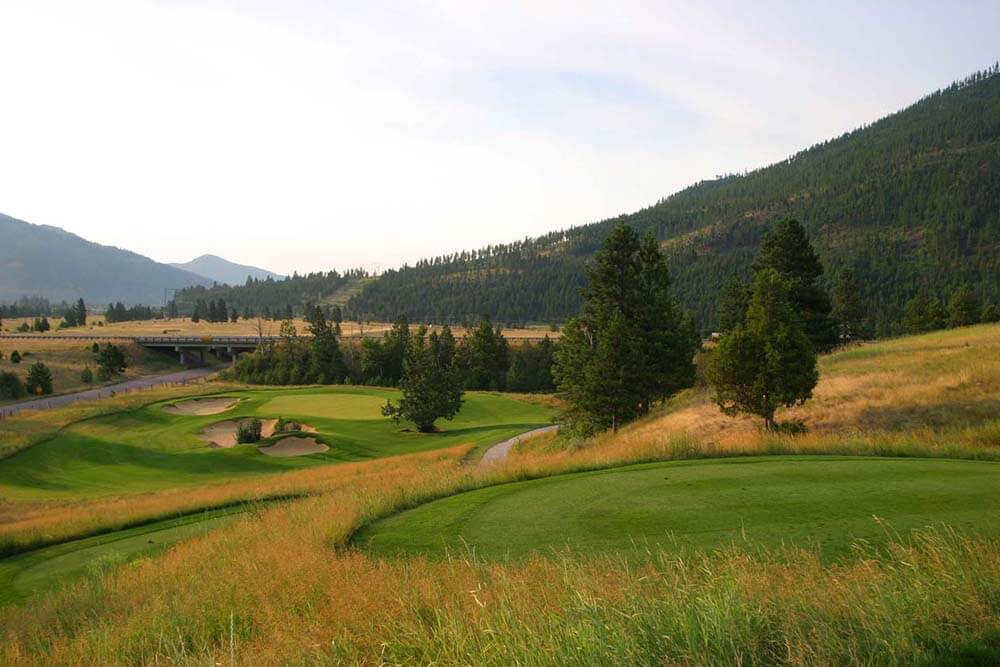 Three Crowns – Casper, Wyo.
Built on 150 acres of a 340-acre parcel called Platte River Commons that for 80 years was home to an oil refinery (last operated by BP Amoco), Three Crowns was designed by Robert Trent Jones Jr. and his senior associate Bruce Charlton. Located just a mile west of downtown, the course opened in 2005 as part of a $160 million effort to clean up the site overseen by the Amoco Reuse Agreement Joint Powers Board. $70 midweek ensures an enjoyable round and contributes to the continued well-being of the environment. threecrownsgolfclub.com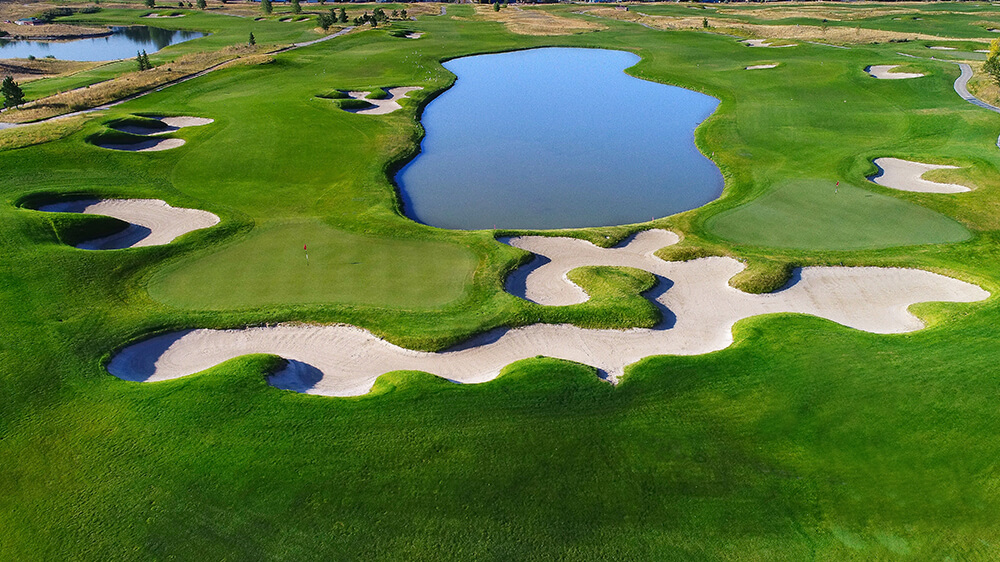 Rochelle Ranch – Rawlins, Wyo.
If dense, dark, evergreen forests lining claustrophobic fairways are your thing, then drive right on by Rochelle Ranch. This spacious, windswept municipal, paid for and gifted to the City by local sheep ranchers Curt and Marian Rochelle, was designed by Ken Kavanaugh, opened in 2004, and is desolate with a capital 'D'. We are talking stark, bare, see-forever empty. Really, the only things you encounter at Rochelle are the distant Sierra Madre, Seminoe, Rattle Snake, Haystack, Shirley, and Medicine Bow mountains, the occasional Pronghorn antelope, a lot of sagebrush, and some absolutely terrific golf holes. Just $33 Monday through Thursday. rawlins-wyoming.com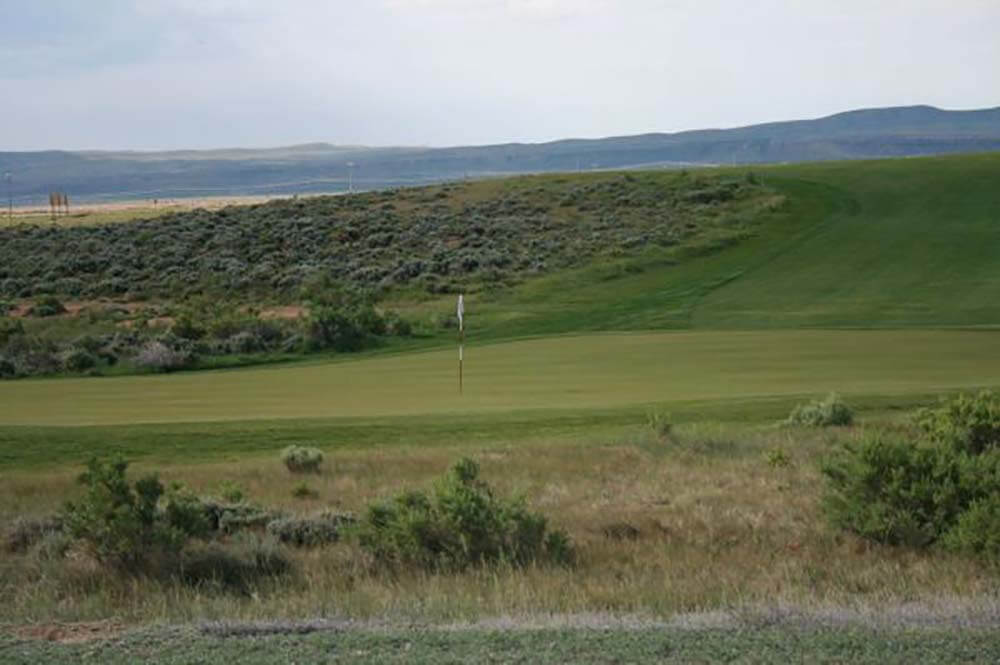 Redlands Mesa – Grand Junction, Colo.
To call it Engh Country would be to dismiss the dazzling work of several other exceptional architects, but there's no denying Colorado is home to a significant concentration of Jim Engh's greatest moments. The verdant fairways of Redlands Mesa, sandwiched between the sheer canyon walls of the Colorado National Monument and the once-sleepy-but-now-hip city of Grand Junction at the far west end of the I-70 corridor, travel through an arid desert-scape with scruffy brush and rocky, tabletop mountains all about you. It's a treat visually and the golf is likewise unforgettable. Play here any day of the week for $79. redlandsmesa.com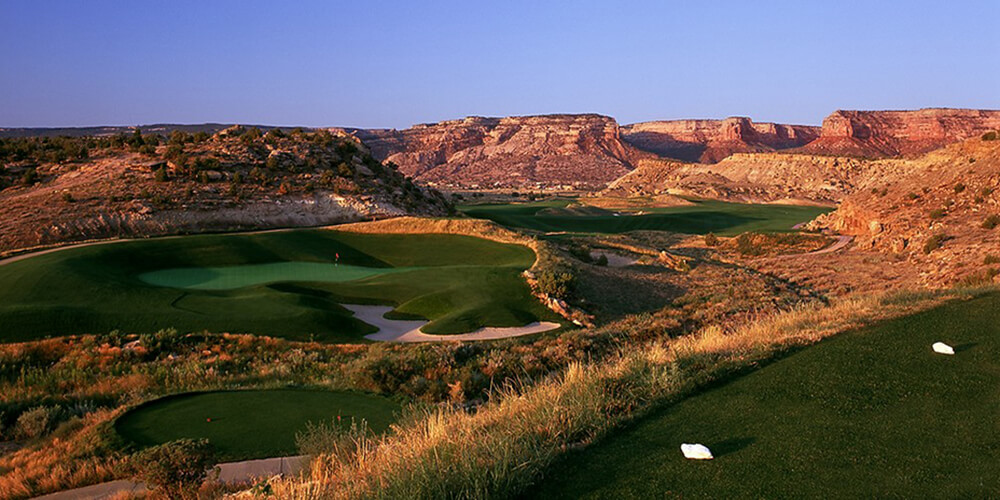 Lakota Canyon Ranch – New Castle, Colo.
Another feast for the senses wrought by Engh, Lakota Canyon opened in 2004—three years after Redlands Mesa. Located just outside the town of New Castle, about two and a half hours west of Denver and just an hour east of Grand Junction, the course offers up the same staggeringly scenic mountain and canyon vistas as Redlands, but with a very slightly greener, less parched hue. Another excellent value at $75 a round. lakotacanyonranch.com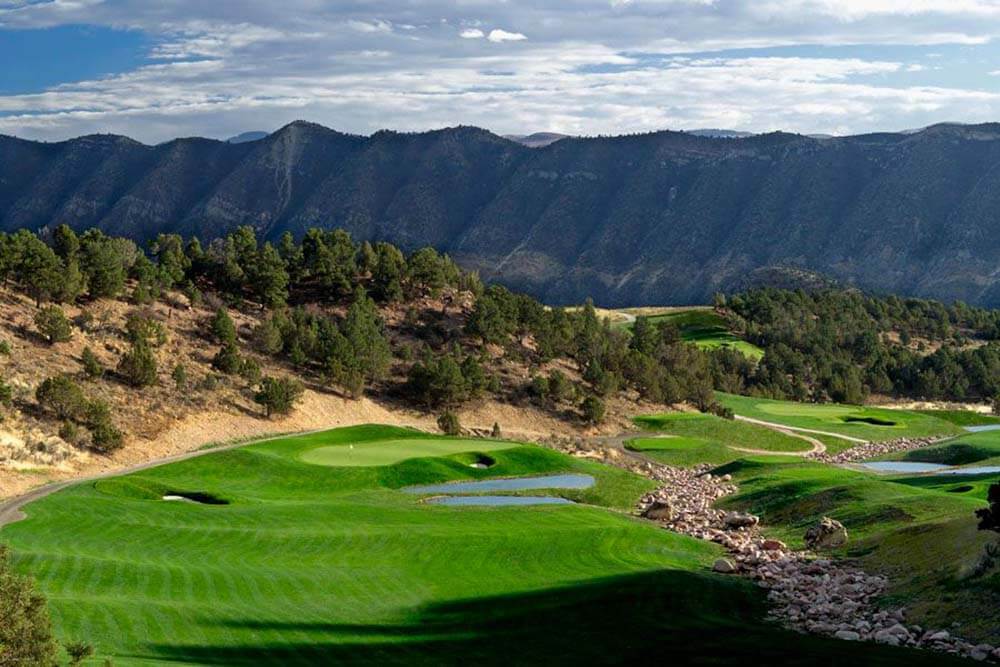 Haymaker – Steamboat Springs, Colo.
Before 2003 when Keith Foster began focusing on renovations of classic courses, he designed a few highly thought of layouts himself. Haymaker, among the best of them, lies on fairly flat ground but is surrounded on most sides by the sort of scenery that stops you in your tracks. It is owned by the City of Steamboat Springs, a lively ski town on the edge of the Medicine Bow-Routt National Forest two and a half hours northwest of Denver. The summer green fee ($135) breaks our preferred $100 barrier, but after September 3rd it drops to $81. haymakergolf.com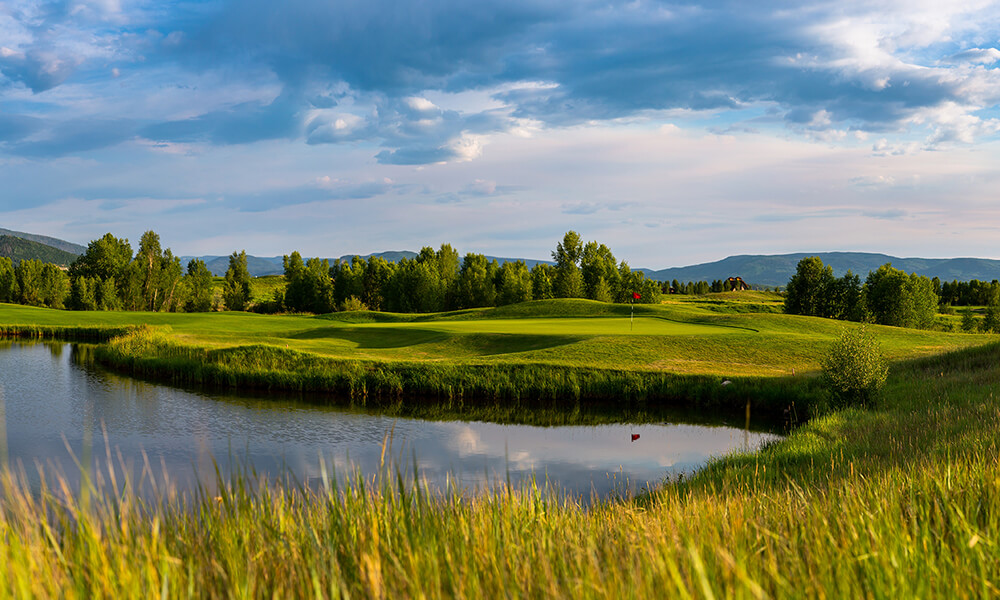 Canyon Springs – Twin Falls, Idaho
*Note: We included a course from Idaho in our Northwest region of "American Dream" courses. The southeastern corner of the state fits nicely into both categories, however.
Were it located on an unremarkable property with no views to speak of, Canyon Springs would serve very well as a locals' favorite, but lack the wow-factor to make it appealing to outsiders. Add the canyon bowl in which it sits, the Snake River on its northern flank, and the spectacular I.B. Perrine Bridge a mile to the east and the course becomes an altogether more memorable round. Play here midweek in summer for just $32. canyonspringsgolf.com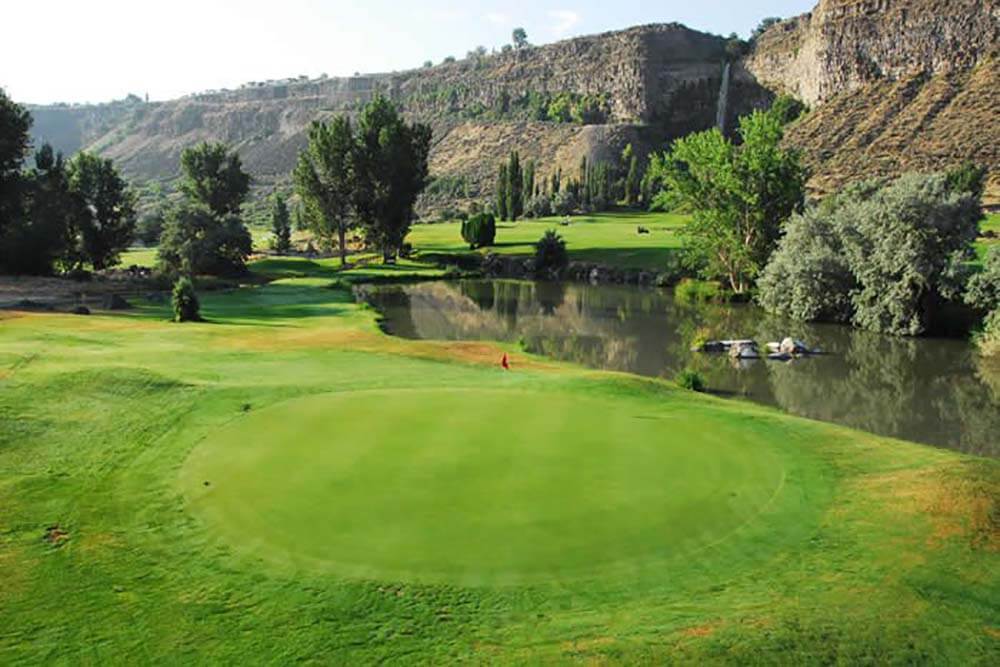 Links at Teton Peaks – Driggs, Idaho
Do you ever play a course and afterwards scratch your head wondering why you've never heard of it, and why it isn't rated higher? The Links at Teton Peaks is a great example. Five miles west of David McLay Kidd's rightly acclaimed Huntsman Springs, Teton Peaks opened in 2000 and was designed by little-known architect David Druzisky who worked for both Bob Cupp and Keith Foster before establishing his own firm in 1996. Its location is not dissimilar to that of Wyoming's Rochelle Ranch—fairly flat (though the Tetons form an impressive backdrop to the east), rather spartan, and even a little bleak. But the holes are full of strategic options and interesting shots. Walk 18 here in summer for an incredible $23. thelinksttetonpeaks.com. thelinksattetonpeaks.com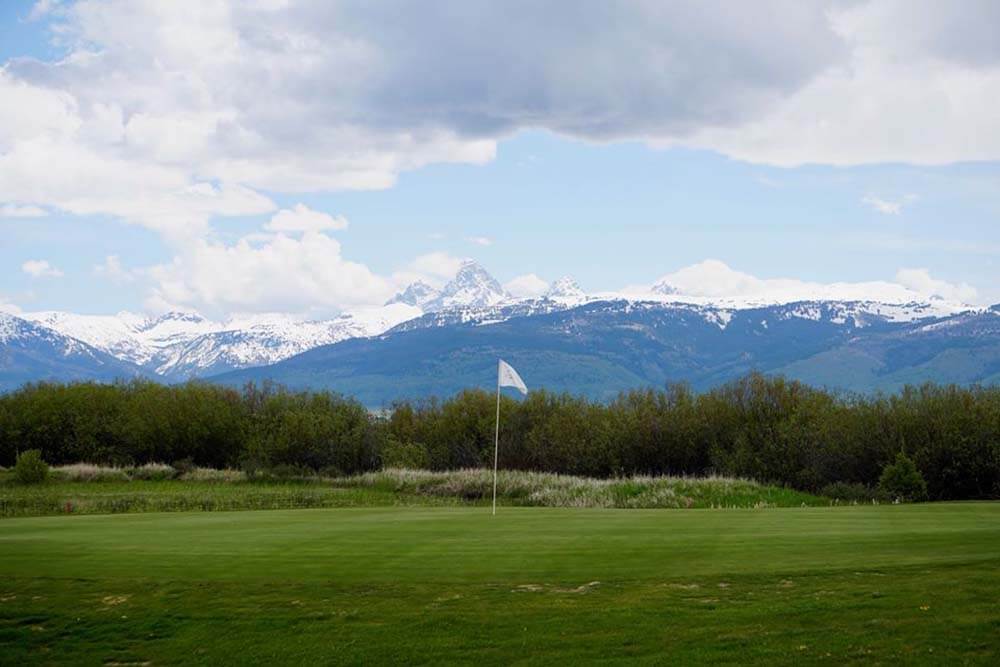 Which Mountain region courses would you recommend? Let us know in the comment section.