Deep in the heart of Texas is a community as big and bold as the state itself
After designing the course, Hal Sutton said, "You can learn everything you need to know about the game of golf at Boot Ranch." You can learn how to build a great golf community, too.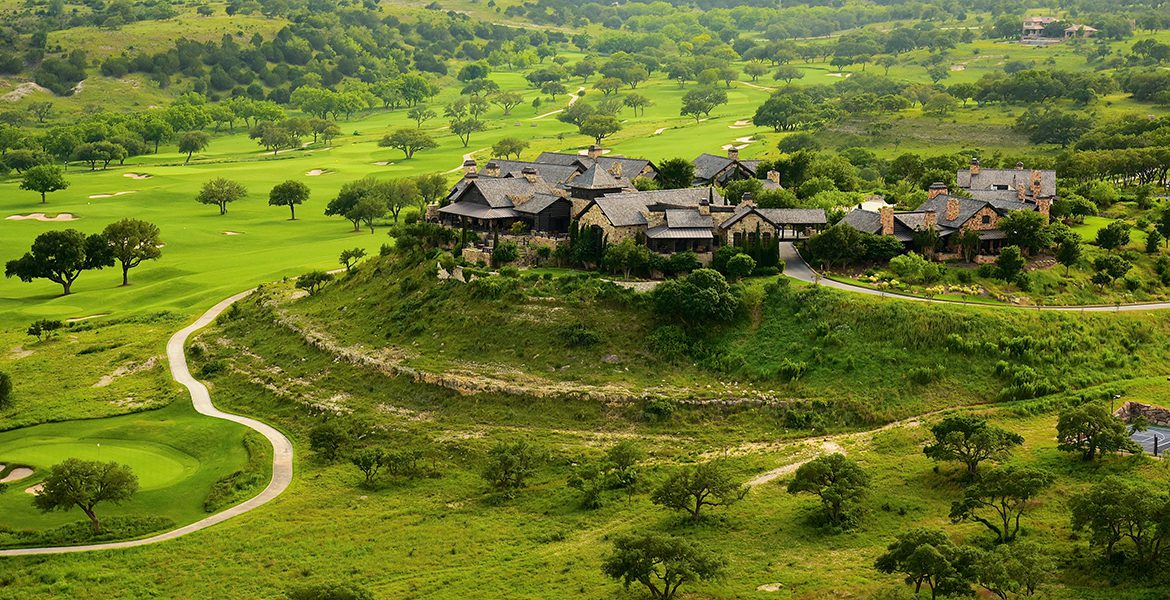 Boot Ranch is five miles from historic Fredericksburg in Texas Hill Country, meaning it's drivable from everywhere in the state. Unusual for the Lone Star State, the land features up to 2,000 feet of elevation change and the rugged terrain is covered in gorgeous twisted live oaks. The 2,050-acre property also boasts four swimming pools, sport courts, and a playground (families are warmly welcomed, memberships multi-generational), plus spring-fed fishing, trails, and many more ways to enjoy the great outdoors.
The hub of club life is the 55,000-square-foot clubhouse village, separate buildings housing locker rooms, dining, lodge suites, and the golf shop. The huge four-sided golf practice park includes three par-three holes.
On the course, almost all the tees are elevated, the fairways wide. The layout is Texas big and the land Texas tough with a winding creek and hazards that are wisely avoided, but also wildlife, wildflowers, and waterfalls.
Big as Boot Ranch is, there will never be more than 450 residences. Estate homesites, from two to 18 acres, run from $300,000 to $2.5 million. There also are smaller lots with home plans that start around $1 million.