Sometimes the best finds are the ones you least expect. Not unlike a great sale or an unexpected deal, discovering a hidden gem of a golf course is almost as rewarding as playing the round itself.
Cape Cod has been a mainstay in our family's travels for the better part of two decades. Having spent many years living in the suburbs south of Boston a quick trip to the Cape was always within 90 minutes (depending on the infamous Sagamore bridge traffic). Trekking to the Cape and Islands for close to twenty-five years, I've had the opportunity to play some of the finest golf courses in New England. Tracks like Farm Neck, Cape Cod National, Cranberry Valley, and my personal favorite, The Captains Course, are all a must, but it wasn't until I headed due east that I found the most special course in the region.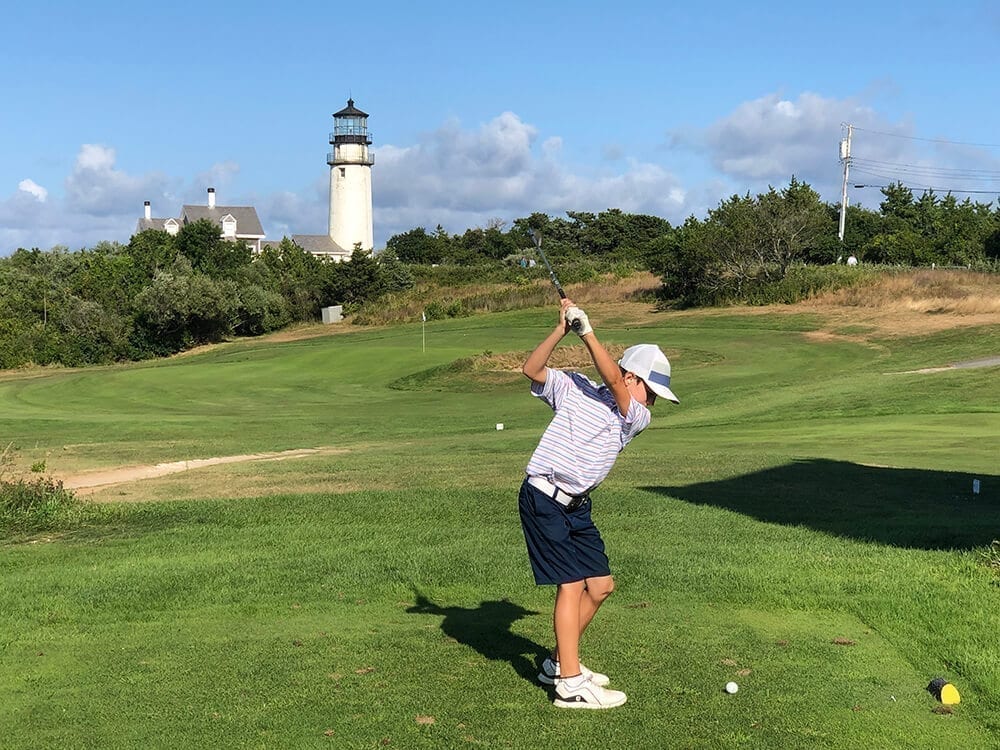 Highland Links in Truro, Mass., was founded in the late 1890s, making it one of the oldest golf courses in the country, but you'd never know it was there unless you were tipped off by a local. Lucky for me, two of my closest college buddies grew up in the Cape town of Brewster and I was given the inside scoop. Highland is located within the Truro Highland Historic District and is a part of the Cape Cod National Seashore, making it property of the National Park Service.
By request, a few from the 9-hole Highland Links Golf Course. Dating to 1892, this lovely true-links gem is grandfathered in as the only golf course on the federally protected Cape Cod National Seashore. It's simple, unique, natural, beautiful and fun – in a word, it's perfect. pic.twitter.com/bgTuIwXcyZ

— LinksGems Golf Photos (@LinksGems) May 28, 2020
A true Scottish links layout set atop Truro's massive bluffs overlooking the Atlantic Ocean, Highland is as close to Scotland as you can get while playing in the U.S. The nine-hole golf course is quaint and humble while also bursting with a proud, rich history. The course was originally part of a golf resort in Truro, and once hosted 1913 U.S. Open Champion and Boston amateur golf legend Frances Ouimet. After undergoing numerous renovations throughout the early and mid 1900s, Highland settled into its current form—a windswept ride along the north Atlantic coast, weaving its way through native grass, Scotch broom, uneven lies, and tiny, spongey greens. All of this is laid out in the shadow of Highland Lighthouse, the tallest and oldest lighthouse on Cape Cod, which has been guiding mariners for more than 160 years. Insider tip: take a tour of the lighthouse following your round. The views are spectacular.
As for the golf, it's certainly nothing fancy, but the uniqueness resonates with those who appreciate the game. "Right or wrong, when we first went to Highland Links our expectations were low mostly due to the fact that it was a 9-hole track," says Brian Farley, who's been vacationing on Cape Cod and playing Highland for the past six years.
"We were SO wrong. Once we were out there we were pleasantly surprised by the conditions, views, and playability for all levels of golf. Its location and views make it a little gem."
Playability combined with affordability. When it comes to golf, it's the perfect combination.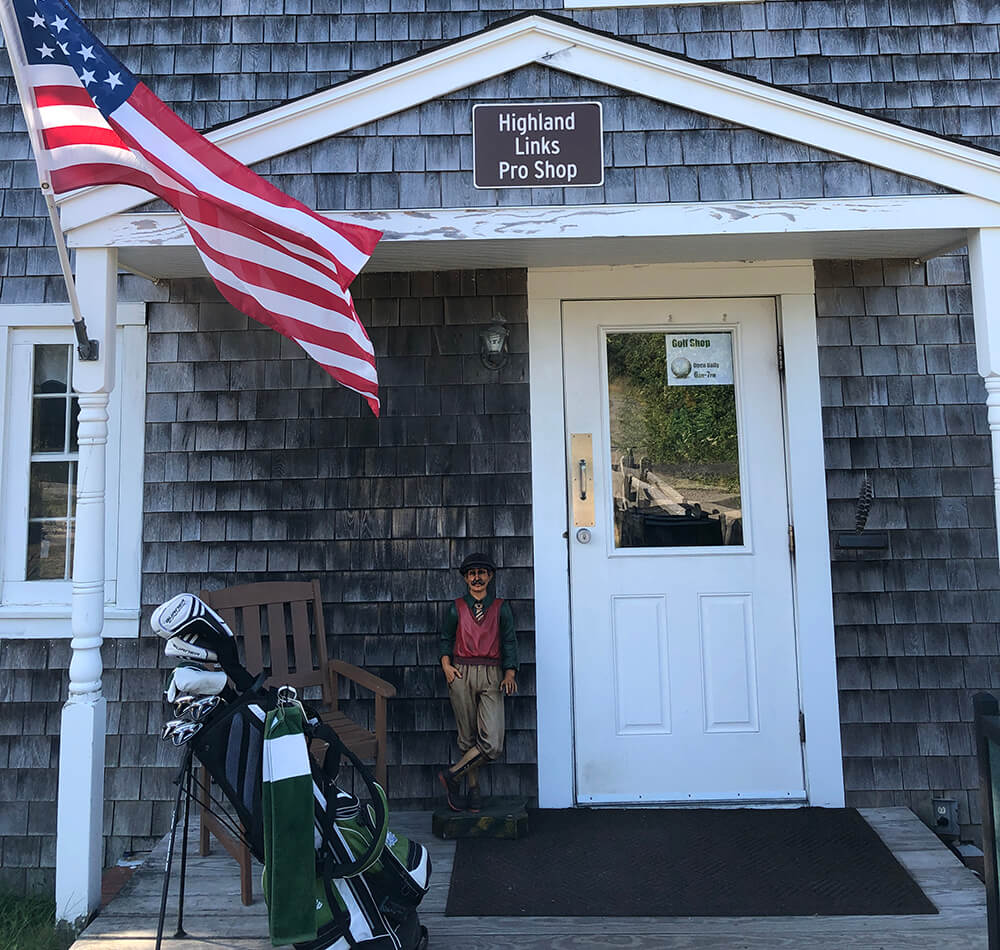 A golfer's Highland journey begins at the tiny, unassuming pro shop where you'll pay just $35 (Juniors under 17 pay $20) to walk the course that stretches to 2,579 yards from the tips. Just two swings into your walk, the distinctive nature of the links layout comes into full view, complete with the bright-blue backdrop of the Atlantic. Downhill tee shots to narrow fairways lead to uphill approaches to small yet welcoming greens. The uphill par-three 160-yard 3rd hole provides one of the strongest challenges you'll face. A green perched high above the teeing area surrounded by mounds of thick heath, all protected by a stiff wind coming directly off the ocean into your face. Par is exceptional. Birdie? Nearly impossible.
But as difficult as No. 3 might play, there is a consistent sense of fairness as you walk the course. Depending on the breeze, par is sometimes heavily protected yet often very gettable. Regardless of your handicap, golfers rarely feel overwhelmed by Highland, which makes it the perfect spot for a family golf outing.
"Typically, my father, son, daughters, nieces and nephew all play," says Farley. In a world where everyone seems to be staring at their phones I can't stress the importance of being outdoors on a wonderful golf course and being present in the moment with family and friends. Highland Links gives us that."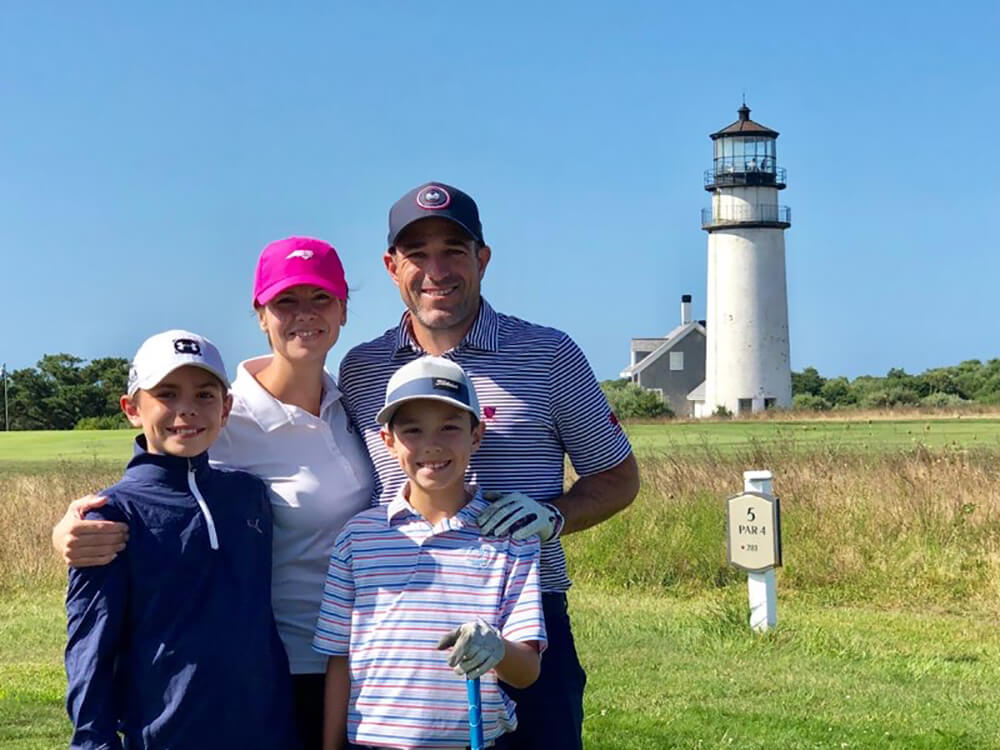 A golfer's only complaint may be that the round is completed in less than 120 minutes. As you stroll to the 9th tee you're quickly reminded, in case you forgot, how charming Highland Links is. The finishing hole is a tiny downhill 105-yard par three with Highland Lighthouse set directly behind the green in the distance.
A golf course that is inclusive to all skill sets, relatively easy to get a tee time, and gentle on the wallet, Highland Links may be one of the best values in the Northeast.