Along England's east coast sits a course where time, and the game of golf, have happily stood still
The late, great British golf writer Dai Davies once described Royal West Norfolk Golf Club as a living museum piece and it is fair to say that anyone who has visited this venerable institution will know exactly what he meant. It is a place where the traditions of a bygone era are still sacrosanct and where its members doggedly refuse to countenance any sort of change. It is all about golf. Nothing more and nothing else.
"There are no tennis courts, no croquet lawn, and no swimming pool," Davies wrote in Beyond the Fairways. "Just the neighbouring North Sea, which is always cold, often angry, and occasionally determined to destroy the course.
"It exists purely for playing the golf that our forefathers would recognise," he added. "It is links golf in its purest form."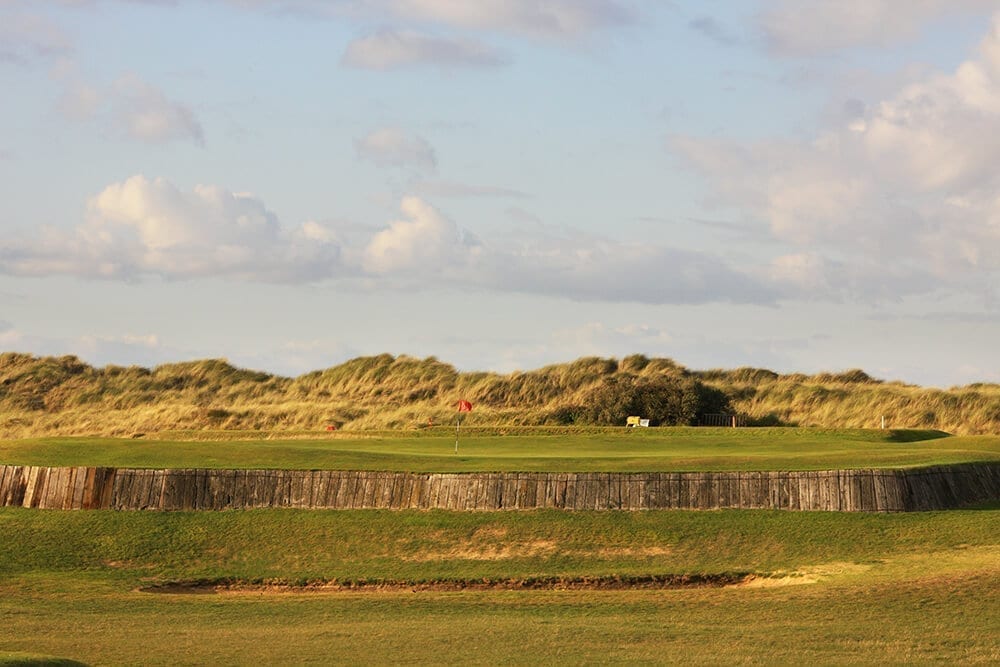 That was true a quarter century ago when Davies sat down to write those words. The good news for his fellow traditionalists is that it remains precisely the same today.
Brancaster, as it is better known, is not the sort of place you should visit if you are after a modern golf and country club atmosphere. It is certainly not the destination for golfers expecting to play a fourball, because the club does not allow them; but if your idea of heaven is a convivial foursome (alternate shot) followed by a hearty home-cooked lunch, then it is an experience well-nigh impossible to beat.
All links courses are defined by their surroundings, never more so than at Brancaster, which is laid out on an exposed sliver of land between a vast saltmarsh and the North Sea and is prone to flooding during particularly high tides. That can be a huge downside on the odd occasion when you arrive for a game to find the course is inaccessible, but it is more than compensated when the weather is more clement and you are blessed with stunning views of the quaint harbor at Brancaster Staithe, Scolt Head, and one of the finest beaches in England.
The course was designed in the early 1890s by former British Amateur champion Horace Hutchison in tandem with local dignitary Holcome Ingelby. But for replacing two holes lost to the sea in the 1930s and '40s, it is remarkable how little it has changed since.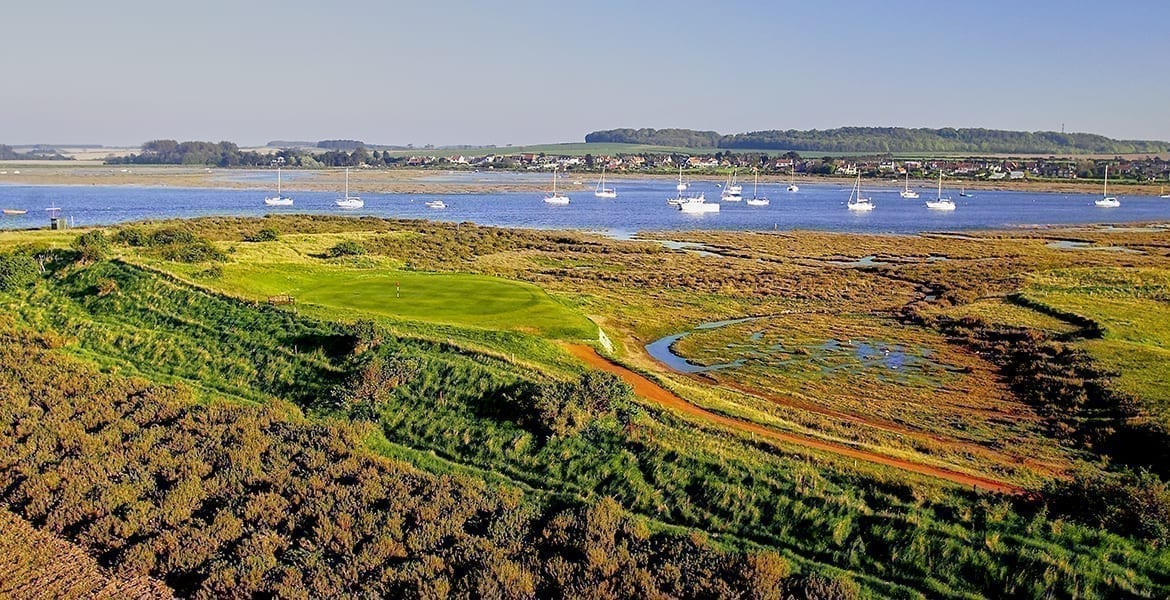 It measures 6,457 yards, at par 71, which is not long by modern standards but when the wind blows, as it invariably does in this exposed corner of coastline, it remains a real challenge, requiring solid ball striking and imaginative shotmaking in equal measure.
After a gentle start, the first of its stand-out holes is the 3rd, where the tee shot has to be hit over the saltmarsh and the second toward an elevated green protected by railway sleepers at the front and a deep bunker on the left. The short 4th, where the green is also supported by sleepers, is equally memorable. But it is around the turn where the course comes into its own.
The par-five 8th requires two prodigious carries over large expanses of marshland. There is a similar heart-in-mouth moment at the par-four 9th, where another large expanse of marshland in front of the green transforms into a lake in wet weather. There follows a string of fine holes heading back toward the clubhouse. Arguably the best of the lot is the 188-yard 15th, where a row of colorful Victorian beach huts sits in full view close to the sand dunes and the main threat is a cavernous, sleepered bunker that sits 30 yards short of the green.Each time I play it, I marvel at how a golfer with a hickory club in hand could ever make the carry. The presence of the huts only reinforces the message that when you visit Brancaster you are taking a massive trip back in time.
Have you played Royal West Norfolk?