Pete Dye's magnificent creation at TPC Sawgrass, born of a swamp half an hour east of Jacksonville, Fla., first hosted the Tournament Players Championship in 1982. Since then competitors have adapted to its quirks and learned not to be too dismayed when their ball behaves unexpectedly. Though the event's May date (2007–2018) certainly produced some great tournaments and winners, I for one welcomed the return to March in 2019 with the prospect of a little more wind pushing the interest needle ever closer to the red zone.
The memory of playing a Dye-designed course remains vivid for longer than playing most other architects' courses. The size, shape, depth, and position of his bunkers; the shapes and contours of his greens; the mounding, the wooden bulkheads, and numerous other unique touches give you a sense of bemusement, stimulation, and excitement.
And you don't have to play one of his high-profile courses with an inflated green fee to get a taste of that old Dye magic. Here are half a dozen Pete Dye designs you may not have heard of, but which will definitely keep you entertained.
Barefoot Dye—Myrtle Beach, S.C.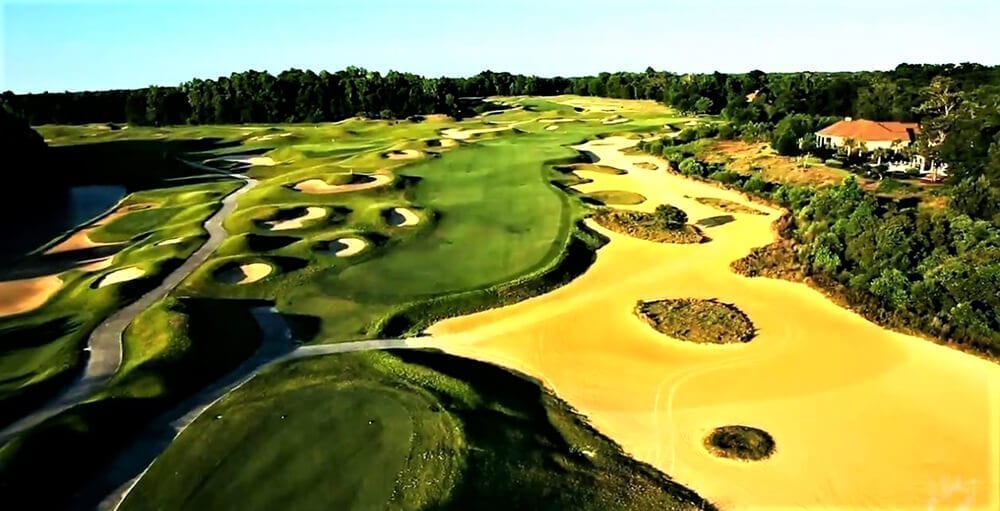 In his fabulous tribute to Dye's 50 years of visionary design, Pete Dye Golf Courses' (2008) author Joel Zuckerman tells the story of the 1998 press conference Barefoot's developer Sam Puglia called to announce the resort's Greg Norman, Davis Love, Tom Fazio, and Pete Dye courses would open simultaneously in spring 2000. Fazio, Mark Love, and Norman's representative all said how their courses would be enjoyable, playable, and appeal to all levels of golfers. Dye then took the mic, introduced his entire staff (wife, Alice), and said his course wouldn't be at all like the others. "It's going to be so damn hard, people are going to hate it," he said. Well, Dye's course is certainly tough but, like so many of his other designs, it's one you just want to play again and again until you figure it out…which you probably never will. https://barefootgolf.com/barefoot-golf-courses/dye-course/
Big Fish—Hayward, Wis.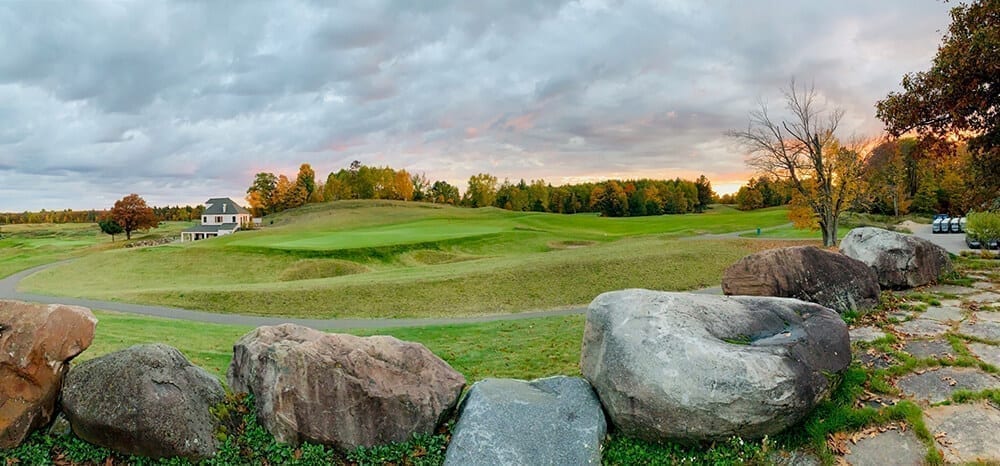 Wisconsin golf has received a lot of press in recent years with courses like Whistling Straits, Blackwolf Run, Erin Hills, Sand Valley, Mammoth Dunes, and Lawsonia Links receiving national (sometimes international) acclaim. But rarely, if at all, has the name Big Fish Golf Club come up. Located outside the town of Hayward—the county seat of Sawyer County—Big Fish is a two-and-a-half-hour drive from Minneapolis and opened in 2004. It's not really surprising how little is known of it as we are talking about a $45 course in rural northwest Wisconsin, but the effort to get there is rewarded with a delightful tour of a site Zuckerman described as "half former cornfield, the other half rolling, ravine-filled woodland." Big Fish certainly isn't the toughest of Dye's tests, but there are enough awkwardly placed mounds and vintage pot bunkers to keep you on your toes. https://www.golfbigfish.com/
Gasparilla Inn—Boca Grande, Fla.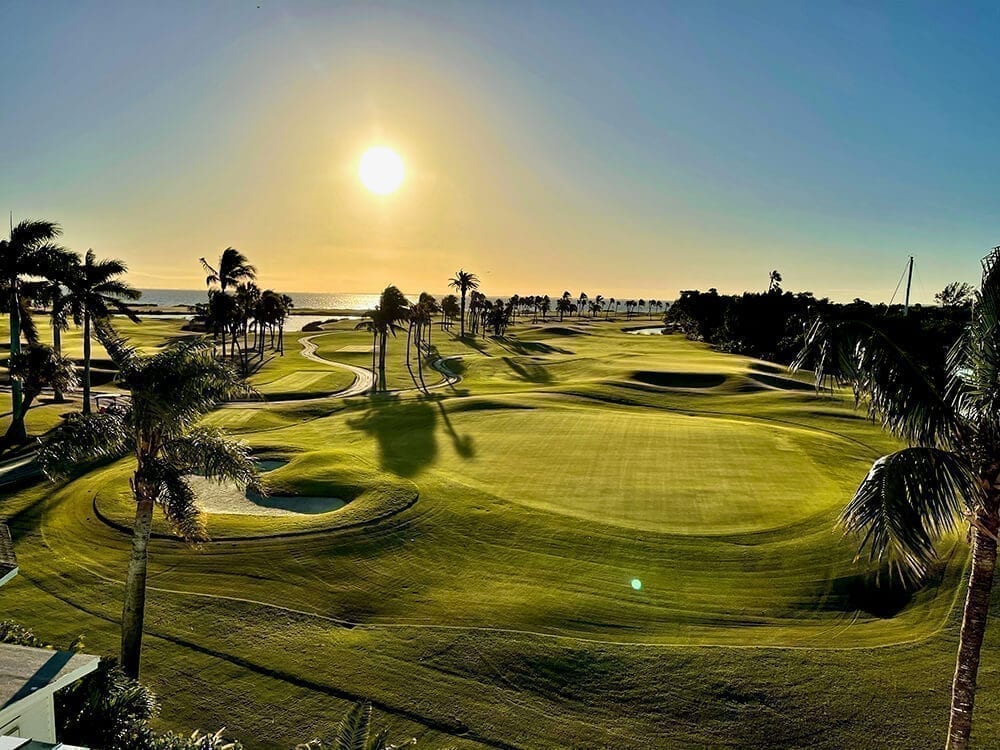 It was never the golf course that attracted guests to the historic Gasparilla Inn on Gasparilla Island, 100 miles south of Tampa. They came for the weather, the gulf lifestyle, and the privacy this low-profile Old Florida destination offered, but never the flat, poorly drained 18 holes that were added in the early 1930s. In 2003, the Inn's proprietor, Will Farish, approached Dye for advice on how best to improve the course. Dye visited and professed mixed feelings for it—great potential, never-realized. Hired for what was described as a "touch-up," Dye instead completed a full-on redesign, taking out the majority of trees, digging ponds and using the fill to insert some much-needed movement to the ground, adding more than 800 yards in length, building a set of entirely new greens, creating a typically varied set of pot, infinity, waste, and conventional bunkers, and bringing the water holes closer to the water. The whole project took seven months and the course reopened around Thanksgiving 2004. The reaction, not surprisingly, was overwhelmingly positive. https://the-gasparilla-inn.com/activities/golf/
Kearney Hill—Lexington, Ky.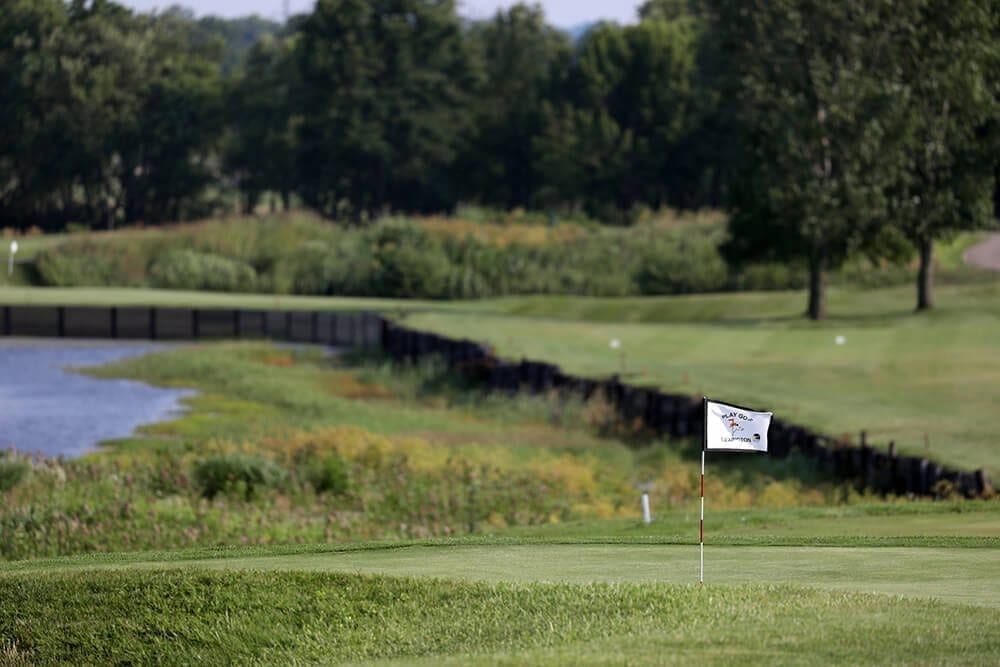 This Lexington muni opened in 1989, just a few months after Toyota's plant in nearby Georgetown began churning out vehicles. It meant that for a spell in the early '90s, Kearney's fairways accommodated as many Japanese auto executives as locals, and the course's logo was apparently second only to Pebble Beach's in popularity in the Land of the Rising Sun. (You can imagine the atmosphere when Isao Aoki won the Bank One Senior Classic here in 1994.) Mostly exposed, the wind is definitely a factor at Kearney Hill which features a fine assortment of Dye touches. https://www.lexingtonky.gov/kearney-hill-golf-links
Virginia Tech, River Course—Radford, Va.
Golf The Virginia's! https://t.co/lNUpuEdivl pic.twitter.com/iUXvlx8LQs

— The Pete Dye River Course of Virginia Tech (@therivercourse) June 22, 2020
Virginia Tech alumnus Bill Goodwin worked for IBM and Phillip Morris before founding his own company, Commonwealth Computer Advisors, in 1971. The company became CCA Industries, a diversified holding company with assets that included hotels and resorts—Kiawah Island and Sea Pines among them. An avid golfer, Goodwin dearly wanted to give the Hokies golf team a championship-worthy course to call home, so he hired his favorite architect to redesign the existing course beside the New River in Blacksburg, about 12 miles southwest of campus. Dye transformed the Brian Ault/Tom Clark layout, moving 400,000 cubic yards of dirt, removing trees, rebuilding all the greens, and even altering the routing. The resulting layout once ranked inside the nation's top 10 college courses and hosted the 2016 Virginia State Amateur. https://www.petedyerivercourse.com/
Whistling Straits, Irish Course—Sheboygan, Wis.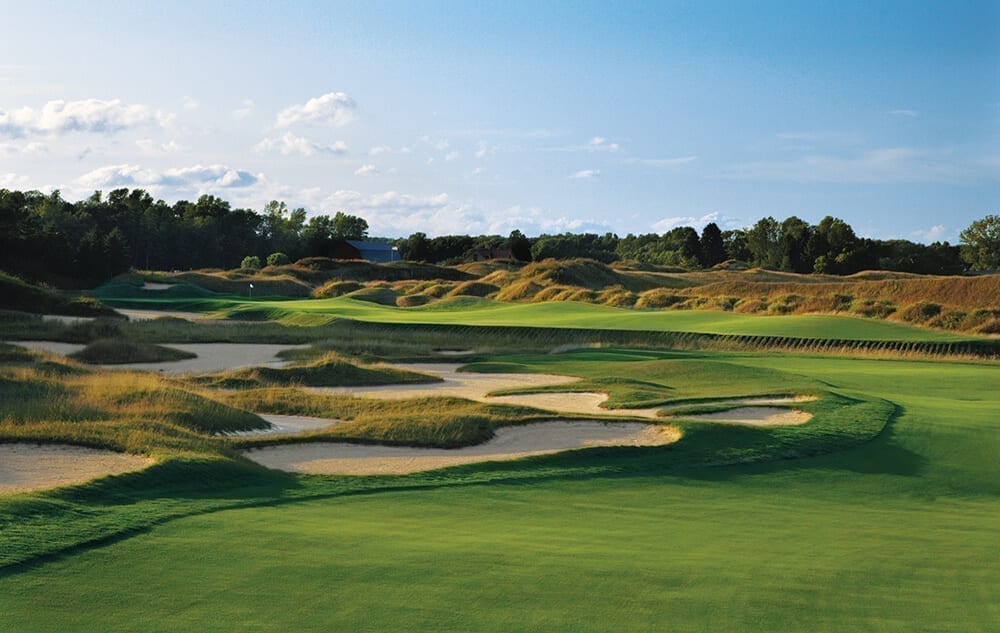 While the fescue, dunes (faux), roaming sheep, chill in the air, and mist floating in off the water might put you in mind of Ireland for the briefest of moments, the Irish Course at Whistling Straits, which sits adjacent to its better-known sibling, probably wouldn't convince a native of the Emerald Isle. This isn't a natural links placed delicately on ancient sandhills and molded by a century of wind, but an almost surreal Dye creation built on once pancake-flat ground. It opened in 2000, a couple of years after the Straits Course, and borders on theme park but is ultimately an immensely enjoyable round. That's the thing with Dye—he certainly let you know you were playing his design, but he never forgot the game. https://www.americanclubresort.com/golf/whistling-straits/the-irish

What's your favorite of the lesser-known Pete Dye courses?