Not only does Graeme McDowell live at Lake Nona outside Orlando, he co-owns a popular local hangout where everybody definitely knows his name
First there was a honk. Not the New York City cabbie lean-on-the-horn that blares, "Hey, move it or lose it!" but rather a quick tap meant to grab one's attention accompanied by a knowing wave. The next vehicle, driven by a local artist, rolled down its window to say hello and ask how the family was doing. And so it went.
Graeme McDowell stops traffic at Lake Nona Village Place, a suburban shopping plaza in southeast Orlando just outside the gates of Lake Nona Golf & Country Club. It's not every day you see a former U.S. Open champion and Ryder Cup star in your neighborhood, unless, of course, you happen to be a resident of this posh central Florida community, in which case it's a daily occurrence.
Everyone loves McDowell, the 42-year-old Northern Irishman transplant and partner in Nona Blue Modern Tavern, one of the anchor tenants of the plaza and something of a local institution since opening in 2013.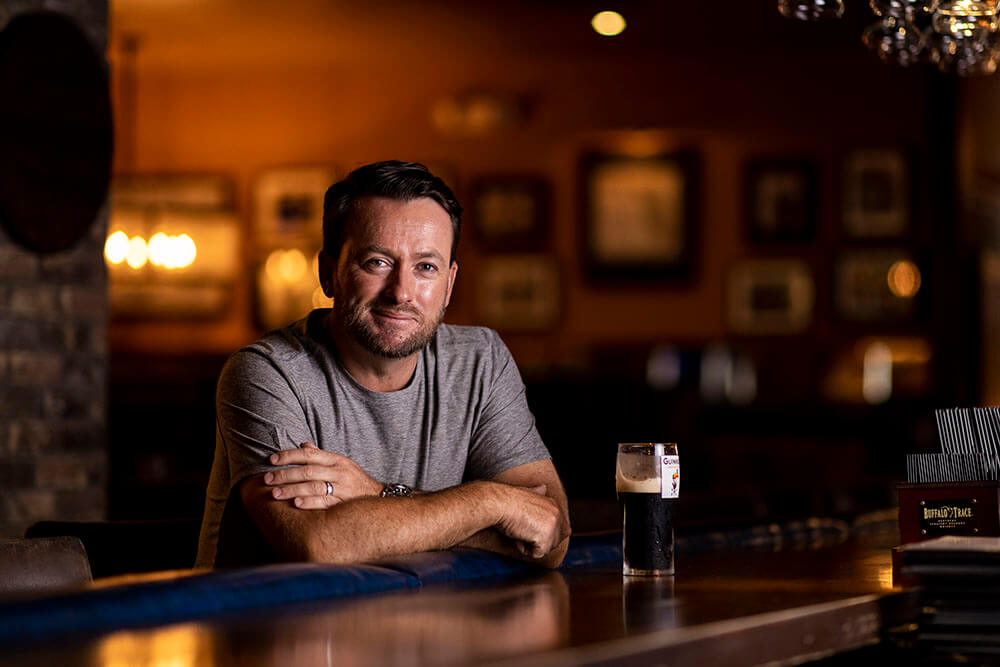 McDowell is a natural front man for a restaurant that is a modern take on the classic neighborhood hangout. If you were to pick a PGA Tour pro to have a beer with, you'd be hard-pressed to find a more affable, witty, and natural-born storyteller than McDowell. In other words, he's a real-life version of Sam Malone, the fictional proprietor in the sitcom Cheers. Except McDowell isn't a washed-up athlete.
"I've still got a few good years left in me," he says.
McDowell is popular enough that he could be tabbed Lake Nona's unofficial Mayor. He's become to the community what Arnold Palmer was to Bay Hill, down to being a regular in Lake Nona's legendary 1 p.m. daily game. It's quite a remarkable journey for a kid who came from simple means in Portrush, Northern Ireland, and still remembers the joy of the first McDonald's opening back home. It was a slice of Americana he yearned for, then experienced when he arrived in 1999 to play golf for The University of Alabama at Birmingham.
During spring break two years later, he jumped in his beat-up Nissan Altima, drove to Orlando, and visited a friend from back home, Ricky Elliott, who was working in the cart barn at Lake Nona (and would become better known as the loyal bagman of four-time major winner Brooks Koepka). That trip, during which McDowell slept on Elliott's couch and fell hard for the country-club lifestyle, left a lasting impression. "I remember thinking to myself, 'Man, one day,'" he says. "'If I ever have a dollar in my pocket this is where I want to live.'"
A mere four years later, and the week before cashing a second-place finish in the 2005 Bay Hill Invitational, McDowell bought his first place at Lake Nona, a villa just off the range from the Tom Fazio-designed layout. Its previous owner? South African Trevor Immelman, the future Masters champion. The club already was a haven for international golfers, and for good reason. Its proximity to Orlando's airport, which offers direct flights to almost everywhere on the globe a golf tournament is contested, sits a mere 10 minutes away.
The golf course had opened in 1986, and in the early days instructor David Leadbetter attracted the likes of Nick Faldo, Nick Price, Frank Nobilo, and Retief Goosen to join the club. Previous residents included Ernie Els, Sergio Garcia, and Justin Rose, with Henrik Stenson, Ian Poulter, and Ben An among current homeowners.
Female pros flocked there after Annika Sorenstam came in 2000. When she upgraded to Leadbetter's place, Yani Tseng bought Annika's former pad and became World No. 1. Count Thai sisters Ariya and Moriya Jutanugarn and Lydia Ko among those who hone their game at Lake Nona now.
"It's really amazing how many women pros are here," says McDowell, and on cue Ladies European Tour golfer Anne Van Dam, who is renting the home of golfer Maarten Lafeber, strolls onto the range. "It's because we've got a great culture, they love having the tour pros, and a great practice facility to boot. This place is immaculate."
McDowell became a permanent fixture on the PGA Tour and began living at Lake Nona full-time in 2009. He purchased a lot and met his future wife, Kristin, the following year when he hired her company to help him design the home.
"She ended up moving in a couple of years later, which was a bizarre experience, but also the best thing that ever happened to me," he says.
Kristin had a daughter, Valyn, from a previous marriage and together they have two children Vale, seven, and Wills, five, who were born at Winnie Palmer Hospital for Children in Orlando.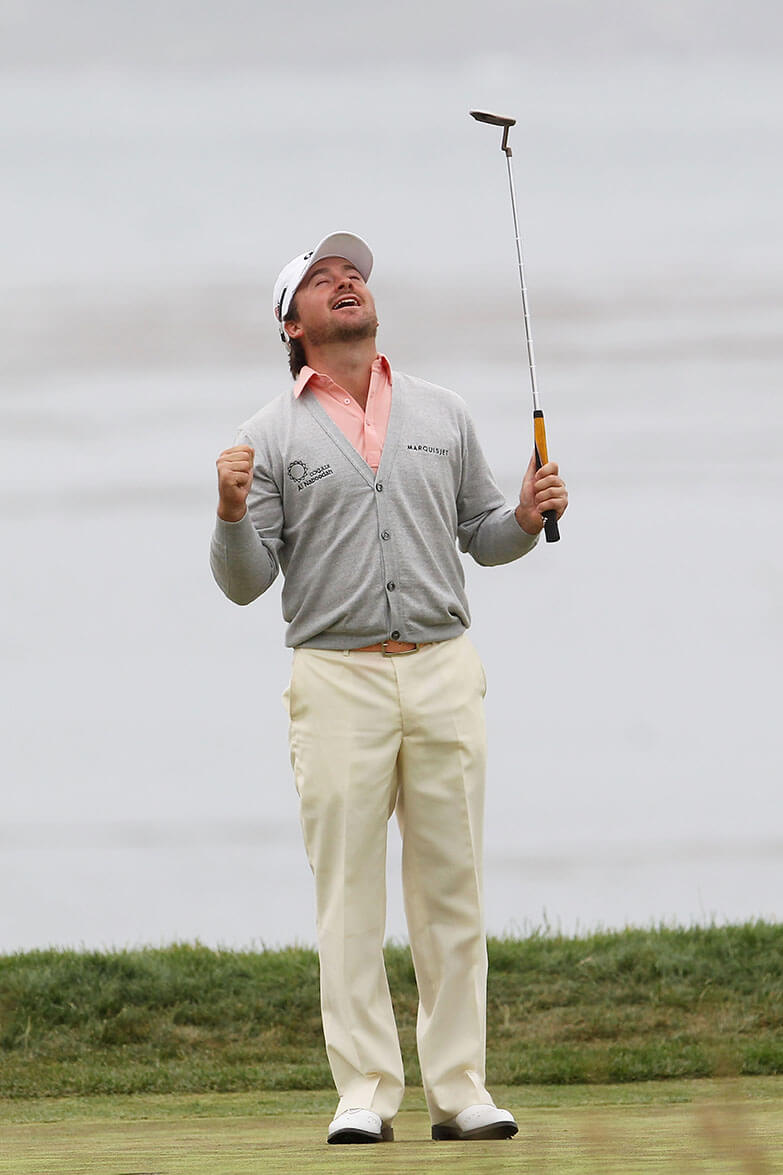 "We are like a giant Modern Family 2.0," he says. Valyn's dad and his wife live around the corner and they vacation together regularly, and Kristin's parents also live in the community. (McDowell owns a second home nearby for his par – ents, who spend five to six months there.)
McDowell and his family have witnessed first-hand the evolution of the Lake Nona community over the last decade and a half.
"It's gone from being a transient, snowbird community to being full-time families, and young families at that," he says. "My crowd has gone from the crusty old members to young guys my age and I've become one of the older guys in the group."
McDowell marvels at the growth of the larger 7,000-square-acre, master-planned community, too. Narcoossee Road, the main thoroughfare running north and south outside the gates of Lake Nona Golf & Country Club, was a sleepy one-way road when he moved here. Cariera's Cucina Italiana (now Giovanni's Italian Restaurant & Pizzeria) was about the only place to go.
"If we wanted to get drunk, we'd go to Cariera's. If we wanted to eat dinner, we'd go to Cariera's," McDowell says. "It was slim pickings for entertainment."
So McDowell took it upon himself to create a destination to drink a draft of Guinness, his interest in the restaurant business dating back to his days in Northern Ireland frequenting the Ramore Wine Bar in Portrush.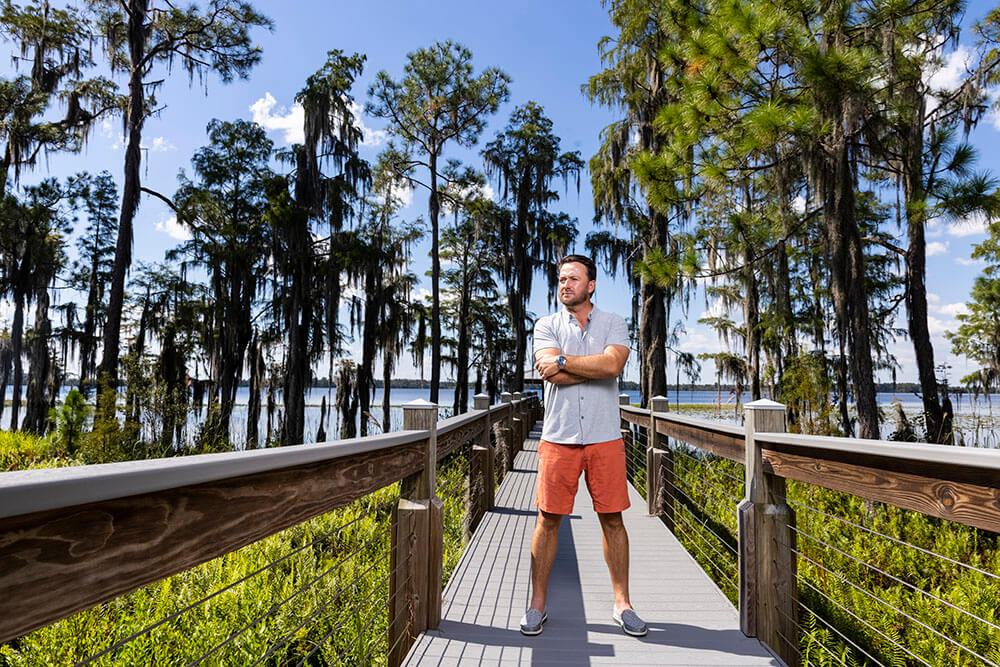 "You felt like you were part of something there," he says. "I'm a social animal, a foodie. I enjoy a drink and socializing. I always had the visual of walking into my own place and feeling as though I owned something: a vibe, a mood, an environment for people to come together and enjoy great food."
There's a story behind the name Nona Blue. Competing in the 2012 Tavistock Cup, an annual match between the pros living at the crosstown communities of Isleworth (Team Red) and Lake Nona (Team Blue), McDowell walked off the 18th green after beating Tiger Woods, pumped his fist, and exclaimed, "Go blue."
"People now shout 'Nona Blue' at me all over America. I love it," says McDowell, who has a second restaurant with the same name in Ponte Vedra Beach, Fla.
Dark wood and low lighting give the place an intimate feel. The memorabilia in the tavern is understated, as if McDowell doesn't want to brag about his many accomplishments. There are framed scorecards from his triumph at the 2013 RBC Heritage, a signed 2010 U.S. Open flag from his victory at Pebble Beach, and a photo embracing his father, Kenny, on the 18th green at Pebble, with his quote, "You're some kid!"
Poulter stops in for the baby back ribs, McDowell's youngest daughter requested the Polynesian Ribeye— marinated in soy, pineapple, and brown sugar for five to seven days—for her birthday, and you haven't lived until you've tried the G-Mac & Cheese, which consists of chunks of Maine lobster, applewood-smoked bacon, and pasta in a rich cheese sauce. (Save room for the Banoffee Pie.)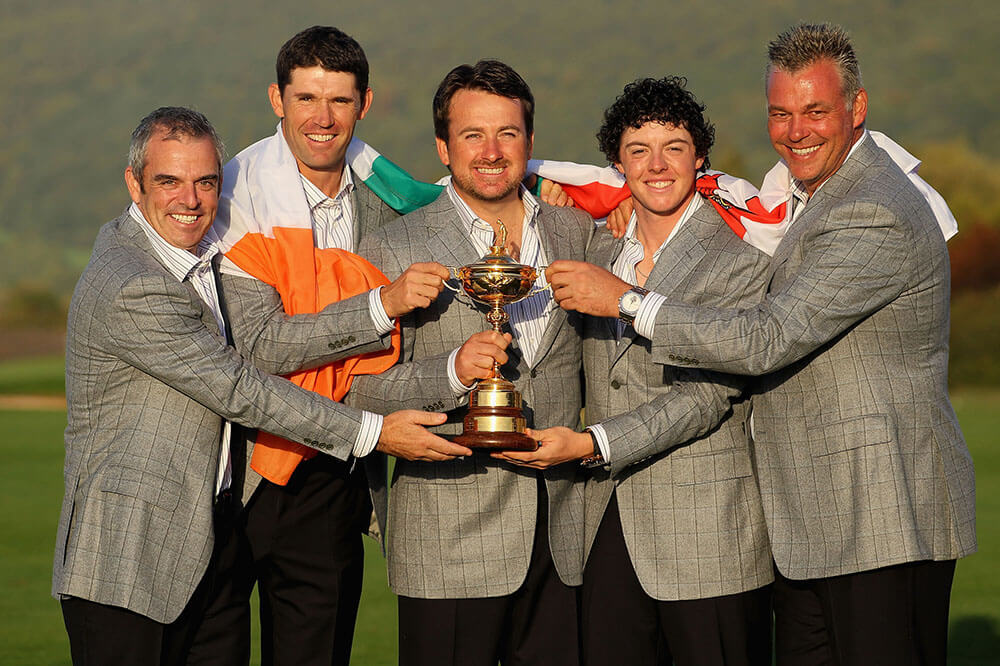 Success in the restaurant business can be almost as elusive as victory on the PGA Tour. McDowell cracks, "How do you make a million dollars in the restaurant business? Start with 20 million!"
He continues: "One of my business partners was hesitant to come here because he heard it was just orange groves and cows. Eight years later, we have positioned ourselves as the local original and have a thriving restaurant thanks to this area just exploding. I had no idea the growth curve that was in store here, but I knew we needed a place to go eat and hang out."
Billionaire British investor Joe Lewis, who founded the Tavistock Group, has shaped the central Florida landscape with projects such as Lake Nona Medical City, a health and life sciences park that includes leading hospitals and the University of Central Florida medical school, and has lured the likes of the United States Tennis Association, which built its national campus on the banks of Lake Nona in 2017, and KPMG, which opened its national training center in early 2020.
At least for now, McDowell is focusing most of his energy on his golf game, not wondering when the next shipment of North Atlantic Salmon is arriving. He still has ambitions of another Ryder Cup run, but no matter what happens this season, he won't be returning to the European Tour anytime soon. He's locked into raising his family at Lake Nona, where his daughters have begun taking golf lessons twice a week.
His playing career could be reaching a crossroads: His PGA Tour exemption, from his victory at the 2019 Corales Puntacana Resort & Club Championship, expires after the 2021–22 season. Every time McDowell lifts a trophy, seemingly all of Lake Nona convenes to celebrate at the place where everyone knows his name.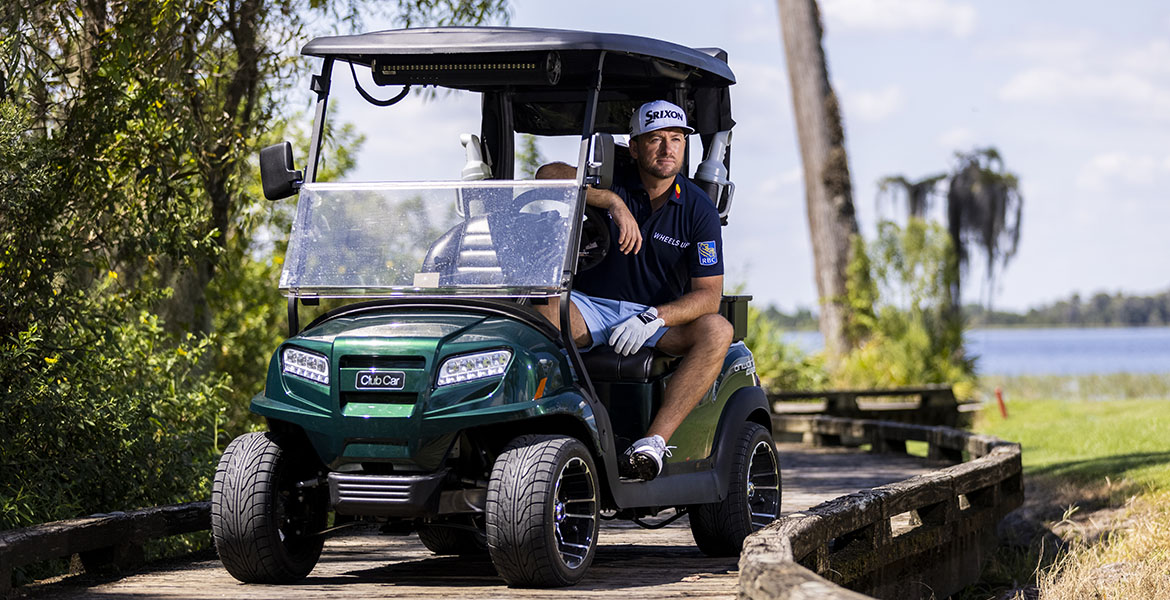 When will the taps at Nona Blue get their next victory workout?
"Hopefully soon," he says.