It's hard to define what exactly qualifies as a hidden gem, but we all know them when we see them. For some reason, they don't get the love or recognition they deserve from Top-100 lists, and the only logical explanation is that if the word got out, it would be tougher to get a tee time there.
My hidden gem? If I told you, I'd have to kill you. But these brave folks from various golf hubs have bared their souls and shared their most underrated courses in an area they live or have lived in the past.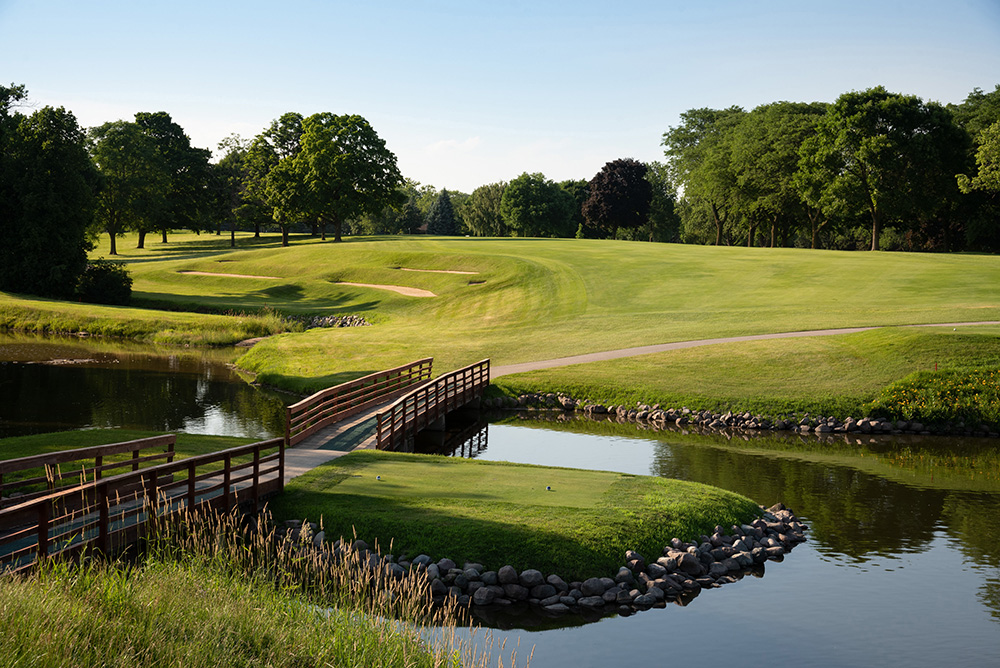 Shane Bacon, Fox Sports: While Arizona is my home now, I grew up in East Texas and I believe the most underrated golf course in the country lies in the small town of Frankston. Pine Dunes was designed by Jay and Carter Morrish and from the first tee on you're shocked at how simple and solid each and every hole lays out. Pine Dunes has a Pine Valley feel to it (you really don't see other holes as you play the one you're on) and winds through the piney woods, abstaining the usual tricked up golf holes of the 2,000-designed courses with obstacles and hazards you'll see from the tees. The best part? It's incredibly affordable, sometimes as low as $60 a round. It's a must-must-must play for golf fans that find themselves in that area of the country. 
Mike DeVries, golf course architect: Belvedere Golf Club is a William Watson design in Northern Michigan from the mid-1920s. It occupies old rolling farmland and touches on forest in a few spots. The layout features excellent putting contours and wide variety throughout the course, including some wildly undulating surfaces (Nos. 6, 9, 11, 13, 18) as well as subtler greens that are perched on a plateau or hillside (Nos. 4 and 16). There are many outstanding holes and the interest is in the shots required and the recovery shot options when you miscalculate a shot. The charm of the course is evident in the quaintness of a small pro shop and simple clubhouse (members only). The hospitality of the club is genuine and warrants a visit by any golfer who seeks what is good in the game.
David Fay, former USGA executive director: Morris County Golf Club in New Jersey is a Seth Raynor design. The first six holes are short and beguiling. Then, starting with the 7th hole, the course serves up a bunch of fasten-your-seatbelt brutes. The par-three 13th is an outstanding reverse Redan. Wonderful set of putting greens. MCGC is memorable and top shelf in all respects—even its street address (Punch Bowl Road).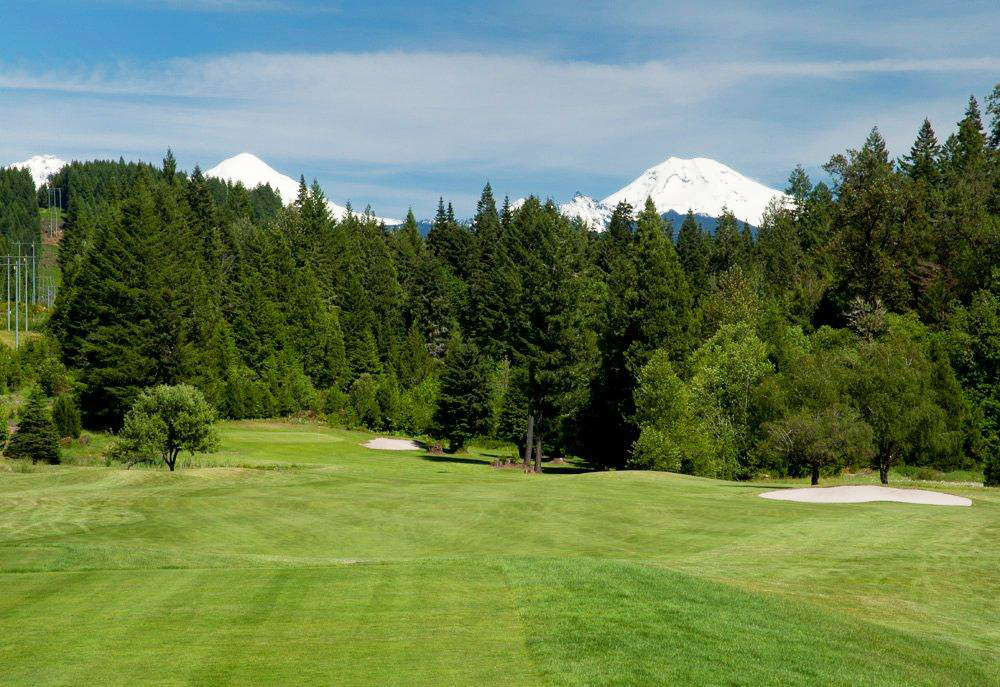 Peter Jacobsen, PGA Tour Champions and NBC Sports: Tokatee Golf Club in my home state of Oregon, in McKenzie Bridge, just up the McKenzie River about an hour outside of Eugene, still resonates with me 43 years after my days at the University of Oregon. It's just far enough away from campus to make it feel like a 'getaway' from school, but close enough to feel like another great day of golf near the college. My teammates and I always made sure we had a plastic cup in our bag to dip in and get a drink of cold, fresh mountain water running down in the streams on the course. 
The design is very old school with most of the greens laid on the fairway grade, which allowed for different approach shots to be played in. Most of the fairways are lined with Douglas Firs, putting a premium on accuracy off the tee. Whenever I'm back in Oregon, I always look for any reason to get back to Tokatee for not only a great day of golf, but to relive the 'good old days' of college.
Greg Nathan, National Golf Foundation: If one were visiting the American Society of Golf Course Architects near Milwaukee, they need not go further than 10 miles southwest to see a fantastic, yet little-known example of golden age American golf design called Blue Mound Golf & Country Club. Opening in 1926, three years before Colt & Alison's more renowned Milwaukee Country Club in River Hills, Blue Mound in Wauwatosa includes a set of creative and enticing green complexes that could hold its own with any in golf. The parkland setting of this Seth Raynor layout has flat and rolling sections with some beautiful specimen trees and streams flowing in-and-around, and the property presents the kind of delightful amble that reminds you that golf was meant to be played on human-power. Raynor showed his mastery here, creating targets that engage golfers' imaginations in their shotmaking decisions, even in spots where the natural landforms lack drama. A stroll on this first-class routing reveals fantastic examples of Redan, Double Plateau, Biarritz, Punchbowl, Short, and Alps, with sophisticated greens that beg the player to use his mind and skill, imagining and executing shots with the trajectory and roll that the contours dictate. 
Blue Mound hosted the PGA Championship in 1933, and it has stood the test of time. The defining characteristic of the experience is how wonderful the course would be to play every day as it reveals more of its charming character over time. Blue Mound is a course that perfectly blends design interest and the pleasures of golf.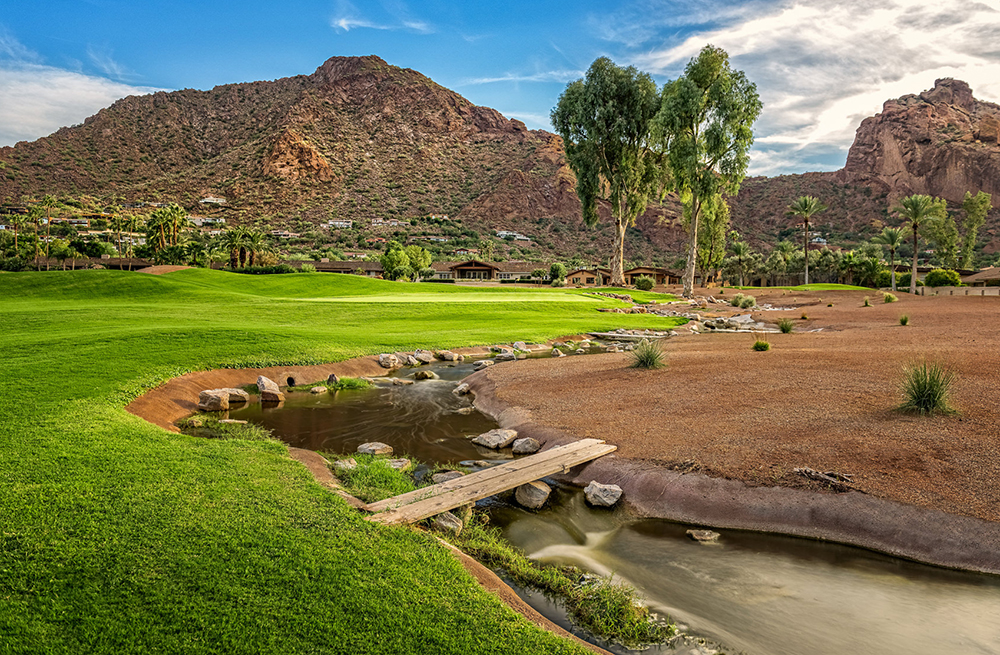 "Travelin Joe" Passov, golf course architecture critic: The red-headed stepchild of golf layouts is surely the Par-3 course. Yet, in today's time-challenged, increasingly family-friendly environment, par-3 courses can and should be compelling in their own right. Such is the case with the Short Course at Mountain Shadows in suburban Phoenix. The course checks every box except length. Much of the Jack Snyder-designed, 2,335-yard, par-54 spread dates to 1961, but it was reimagined in 2016 by his protégé, Forrest Richardson. Gorgeously nestled between Camelback and Mummy Mountains, it now boasts 18 imaginatively crafted green complexes, many that mimic classics, such as the "Biarritz" 4th hole, the "Punchbowl" 10th and the "Dell" 14th, on holes ranging from 86 to 195 yards. Walkable in two-and-a-half hours, playable by all, and pure fun throughout, this sweet little secret deserves to emerge from the shadows.     
Dottie Pepper, LPGA champion and CBS Sports golf commentator: I'm often asked, 'What is your favorite course' and my response is not about a favorite but where I would play if I had just one round remaining. My last round would be played at Salem Country Club in Peabody, Mass. 
Can you call a course that has hosted six USGA championships a hidden gem? I believe you can because it is quite literally hidden on Forest Street in Peabody and hardly ever in a conversation about the best in New England, Massachusetts, or even in the Boston area. I played my first U.S. Women's Open there in '84 and was forewarned by my beloved instructor, George Pulver, to be keenly aware of how Donald Ross built the course, moving very little dirt, incorporating the existing rock outcroppings, and using the land's natural movement to locate the greens, tees, and beautifully rugged bunkers. It left an indelible mark then and one that is still very vivid 35 years later.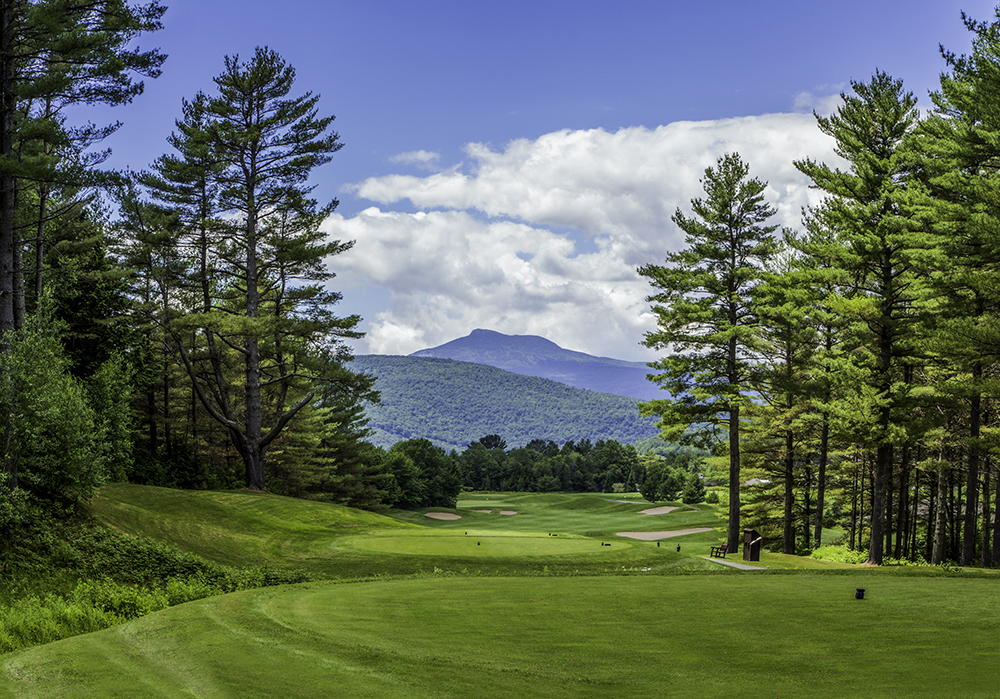 Trillium Rose, director of instruction at Woodmont Country Club: Having grown up in Vermont playing junior golf all over the state, Country Club of Vermont has to be my favorite hidden gem. You'll get quintessential Vermont scenery while facing great golf holes.  The front nine is open and wide with long views of the green mountains, while the back is heavily wooded for more narrow and challenging holes. Be ready for uneven lies, after all it is Vermont, so bring your rangefinder with slope. Oh, and afterwards, head over to the Ben & Jerry's factory for some ice cream.