Sunningdale (Old) is golf's best walk in the park
Golf's greatest walks should stretch the legs, stimulate the senses, and test your physical skills, yet envelop you in serenity. Striding seaside is a singular pleasure, but a tranquil walk in the woods can be equally compelling. For sheer joy, Sunningdale Golf Club's Old course, west of London, is the game's ultimate walk in the park.
"The golf course is pristine," said Darren Clarke in 2021, ahead of the Senior Open at Sunningdale Old. "It's a wonderful, beautiful walk. I can't sing its praises high enough."
The Old course at Sunningdale is a 1901 design from Willie Park Jr. A two-time Open Championship winner, Park was the first to design inland courses that looked natural and embraced strategic design. However, it was Sunningdale's secretary, soon to be a world-renowned architect himself, H.S. Colt, who instilled much of the character in the Old course. To accompany scattered birches and oaks, he planted pine trees that framed most fairways, adding a parkland flavor to a heathland layout. Moreover, when the sand-based fairways firm up, the Old can play like a links.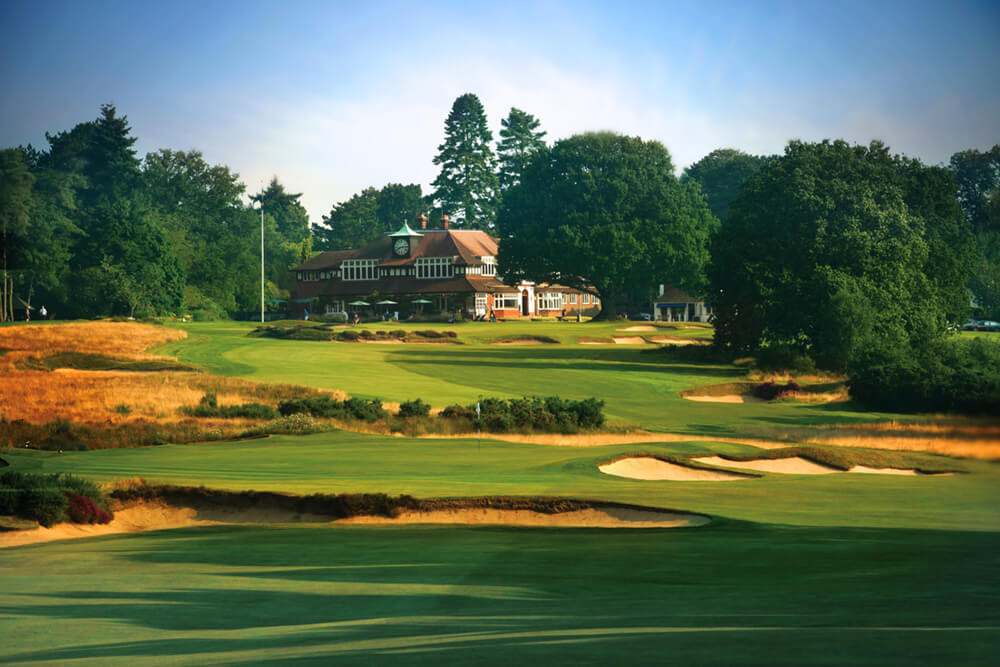 Writer Jim Finegan captured the course's virtues perfectly. "It is pure enchantment that characterizes Sunningdale Old," he wrote. "Virtually every hole is played in splendid—and beautiful—isolation, and in harmony with nature…it may be the single most beloved inland course in the British Isles."
Former Ryder-Cup-player-turned-broadcaster-turned-architect Clive Clark was Sunningdale's head professional in the 1970s and '80s and he remains enamored with the presentation of the Old course. "You've got these very attractive, tree-lined holes, with heather planted just off the fairways," he says. "It's a cross between Pine Valley and Pinehurst.
After a gentle handshake at the downhill, 501-yard par-five 1st, you eventually arrive at the 419-yard par-four 5th tee. "Stretching out below, in the midst of two dark green wooded oceans, are the emerald fairways of the 5th and 6th," stated writer Nick Edmund. Architecture buffs cherish the pond that Park installed short and right of the 5th green. It's believed to be the first example of a man-made water hazard.
Another expansive view greets you at the 488-yard par-four 10th, where six strategically placed bunkers, swaths of heather, and countless pines lend beauty and menace to the proceedings. Bernhard Langer praises Sunningdale Old for its "wonderful mixture of short par fours and long par fours," the 423-yard 18th among them. A left-to-right diagonal string of cross bunkers and a massive spreading oak behind the green—the club's logo—further distinguish the home hole.
Bobby Jones was a most distinguished admirer of Sunningdale Old. In an Open qualifying round in 1926, using hickory-shafted clubs, Jones went around in 33–33–66, taking 33 putts and posting only 3s and 4s on his card. It was as close to "perfect" as anyone had yet seen. Jones said later, "I wish I could take this golf course home with me."
3 Other Wonderful Woodland Walks
Tucked away in a nearly impossible-to-find enchanted forest 40 miles north of Paris, Morfontaine is a 1927 heath land design from Tom Simpson that is utterly charming and utterly private. Tall pines cocoon but never suffocate and the combination of heather-dotted fairways and sandy subsoil makes walking a treat. The strategically rich holes were favorites of frequent visitor General Dwight D. Eisenhower.
North Carolina's Grandfather is a gorgeous, 55-year-old, 7,010-yard track that eases through pine forest, hemlock, laurel, and rhododendron. Its most memorable holes are crisscrossed by streams and backdropped by mountains. In Tom Doak's opinion, Ellis Maples's inspired routing made it eminently walkable despite the mountain environs. Recent renovations by Bobby Weed have enhanced the layout.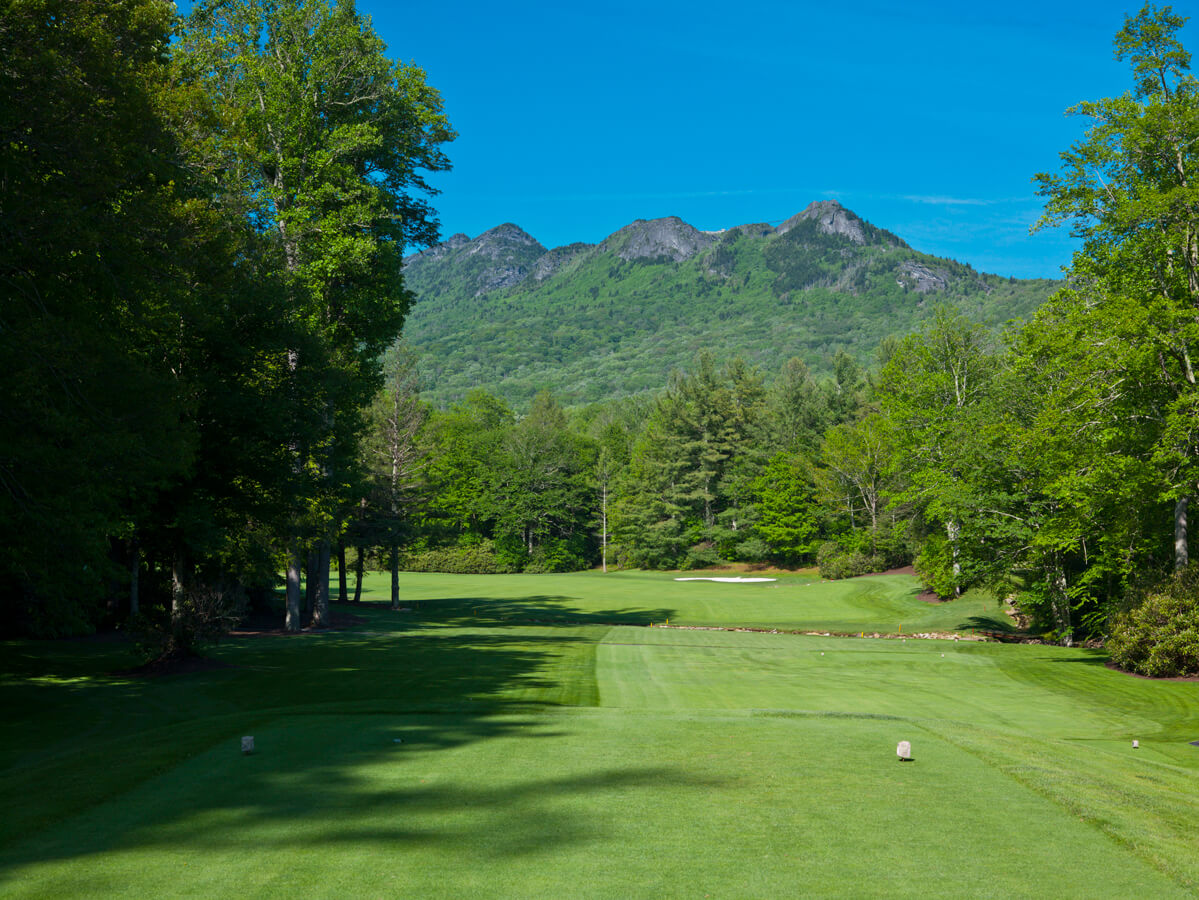 California's bucolic Valley Club of Montecito dishes out twisting creeks, handsome, sturdy oaks and sycamores, Santa Ynez Mountain back drops, and dazzling Alister MacKenzie sand sprawls. The brilliance of the routing is illuminated by how MacKenzie managed to instill maximum variety into closely proximate holes, thus increasing the pleasure in walking the course and allowing for a quicker pace.
Thank you for supporting our journalism. If you prefer to read in print, you can also find this article in the Summer 2023 issue of LINKS Magazine. Click here for more information.