By Tony Dear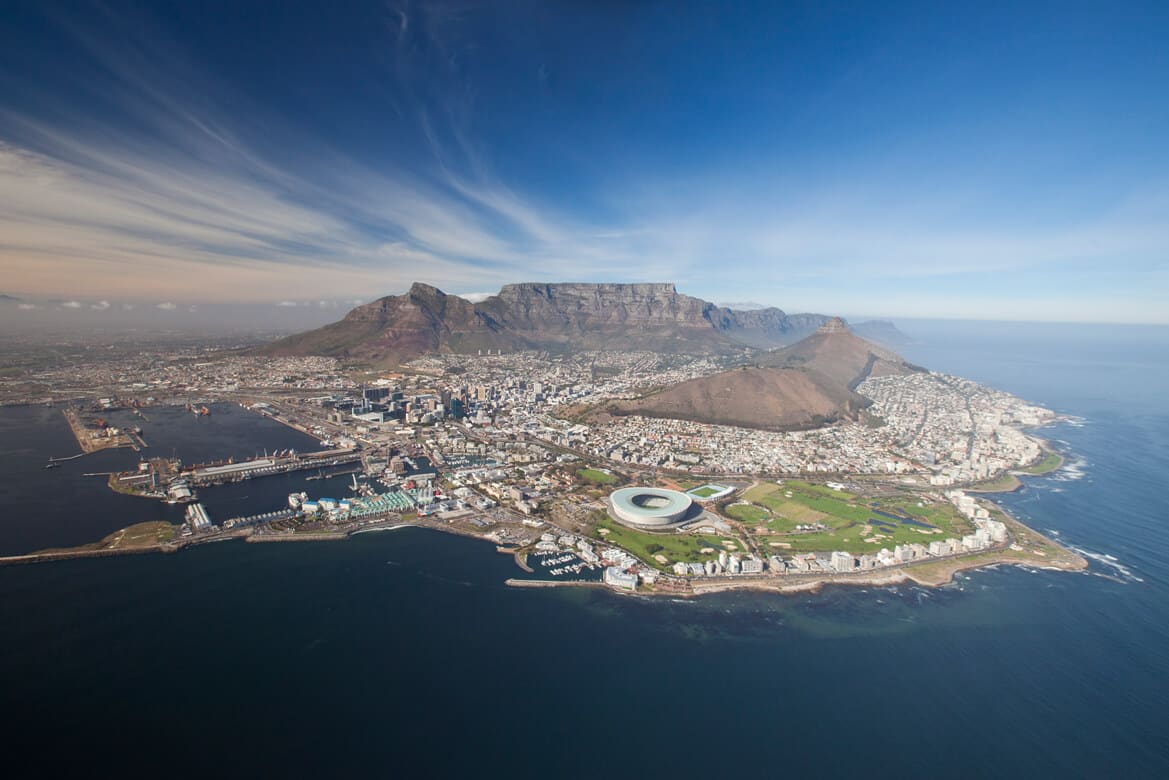 South Africa's many attractions are hardly unknown. But having just spent three unforgettable weeks there visiting Cape Town, drinking a lot of incredible wine, watching elephants and lions in the wild, and playing a few really good golf courses, I'd estimate it gets about one-fifth the coverage it deserves.
Getting there from the U.S. has never been easy, but South African Airways now flies direct from Washington Dulles International Airport and New York's John F. Kennedy International Airport, while Delta departs from Atlanta (other airlines offer fares via London). Both airlines fly to Johannesburg (Joburg) which, though an affluent city founded in 1886 following the discovery of gold, possesses limited appeal for tourists most of whom connect with Cape Town or Durban as soon as they can.
Cape Town, in the country's southwestern corner and a two-hour flight from Joburg, is a terrific place to start. The feeling you get gazing at Table Mountain for the first time isn't unlike your first glimpse into the Grand Canyon. You look up (well, down in the Grand Canyon's case) utterly spellbound, unable to take it all in. It dominates the view with Lion's Head, Signal Hill, and Devil's Peak mountains on either side forming a bowl in which the downtown area sits.
Large South African cities have a reputation for being dangerous, and Cape Town, first established by Dutch tradesmen in the late 1600s, is no exception. But a little research and good sense will help keep you safe. You'll have no problem finding a place to stay, and you'll likewise have little trouble finding a game at one of the city's handful of excellent, predominantly private (but accessible), golf clubs. As is the case with many countries around the world, golf in South Africa owes its existence to immigrant Brits who brought their stick and ball game with them when busy expanding the British Empire.
The first course they established opened on public land in the eastern suburb of Wynberg in 1885, The Cape Club, received its royal designation in 1910 by which time it had moved to its third (and current) home. Host of ten South African Opens, Royal Cape Golf Club is a charming course surrounded by suburbia, 15 miles southeast of the city center. Contact the club in advance to arrange a tee time. The green fee is about $70.
Cape Town isn't inundated with golf, but what courses it does have all offer fantastic views of Table Mountain and the surrounding peaks. Besides Royal Cape, you'll find an enjoyable round and a warm welcome at Clovelly, Mowbray, Westlake, Rondebosch, Bellville, and Milnerton.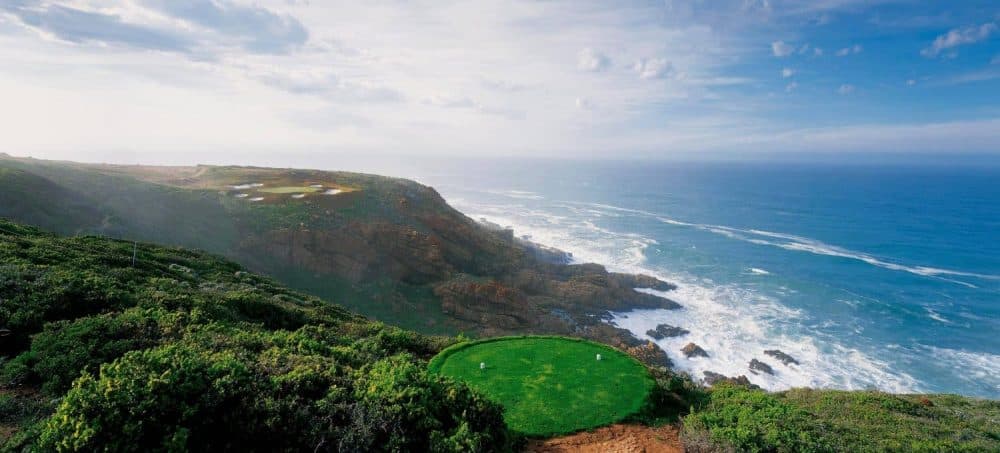 Want Some Wine?
Stellenbosch, 45 minutes or so east of Cape Town, is the heart of the Cape Winelands (which also includes the towns of Paarl and Franschhoek) where centuries-old wineries produce superb, but largely unknown in the U.S., Cabernet Sauvignon, Merlot, Shiraz, and Pinotage, which is a blend of Pinot Noir and Cinsaut (known as "Hermitage") grapes created by a Stellenbosch University professor in 1925. Chardonnay, Sauvignon blanc, and Chenin blanc are the area's most common white varietals.
You'll find them all on the wine list at The Big Easy, Ernie Els's very classy restaurant and wine bar, on Dorp Street.
There's golf here too, with 113-year-old Stellenbosch Golf Club, which is surrounded by vineyards and mountains; the Peter Matkovich-designed De Zalze Golf Club opened in 2000. Springboks—South Africa's national animal—wander the fairways at Devonvale Golf and Wine Estate, and Jack Nicklaus's Pearl Valley in Paarl is one of seven Nicklaus courses in the country.
Further east, along the extravagantly beautiful Garden Route on the south coast, a number of public courses built in upscale housing developments or large resorts and designed by big-name architects, have opened this century. Ernie Els's Oubaai Golf Club, the three courses at Fancourt in George (including Gary Player's excellent Fancourt Links), Greg Norman's Le Grande George, the incredible Peter Matkovich/Darren Clarke-designed Pinnacle Point, Ron Fream's Pezula, and Jack Nicklaus's Simola form a chain of spectacular courses anyone can play.
Those are all great courses, but you have to keep going east, and then curve north along the coast, to reach South Africa's ultimate golf destination. Durban Country Club, just a couple of miles north of downtown, opened in 1922 and was built on a wildly entertaining network of sand dunes 100 yards or so from the Indian Ocean by local pro George Waterman and Scottish immigrant Laurie Waters, who won the South African Open four times before co-designing the country's greatest course. One round is never enough at Durban Country Club, which you can play for an unbelievable $32 or thereabouts.
Another great Durban round is Tom Weiskopf's Zimbali Country Club which opened in 1998 and where 18 holes will cost you about $40.
Safaris
Before you fly home, you'll want to see the Big Five (elephant, rhino, water buffalo, lion, leopard). Booking a guided safari stay in either the world-famous Kruger (a three-hour flight from Durban) or Hluluwe/Imfolozi (two and a half-hour drive) National Parks is easily done online, though a rental car is actually the recommended mode of transport as a self-drive safari allows you to move at your own pace.
A number of tour operators offer "golf safaris," and many make for a great South Africa experience. On my Cape Town/wine/golf/Garden Route/Kruger game-viewing trip, I decided to go independently and book flights, golf, cars, and hotels myself.
I had the time of my life.
____________________
Would you consider taking a trip to South Africa? Tell us what you think in the comments below!