By Tony Dear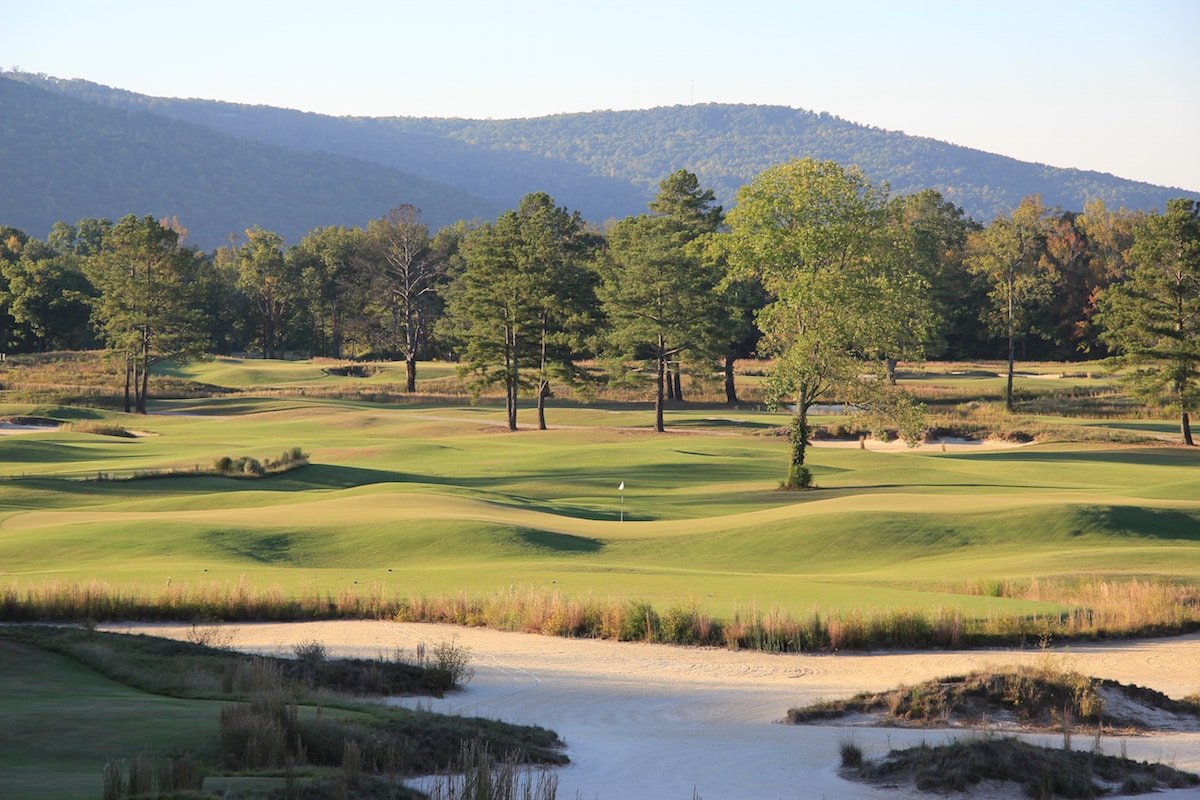 These are our 10 favorite 9-hole courses that anyone can play.
Sweetens Cove—South Pittsburg, Tenn.
Built on the site of an old course called Sequatchie Valley that was about as dull as a golf course could be, Sweetens Cove opened to great acclaim in 2014. The brilliant minds behind the transformation were Rob Collins and Tad King whose vision and creativity turned a dog track into what is widely considered the best 9-hole course of the modern era.
"Sequatchie was the worst course I'd ever seen," says Collins. "I remember thinking 'what the hell am I doing with my life?' But even though the challenges were obvious, we had a plan I believed could be special."
Most of the design work was done in the field, says Collins. "The construction process was very fluid which allowed us to refine and perfect features every day."
Anthony Pioppi, author of To The Nines and the upcoming The Finest Nines: The Best Nine-Hole Courses in North America, says Sweetens Cove is an "incredibly fun and strategic" course. "It's really one of the finest affordable golf courses—nine or 18—in the U.S."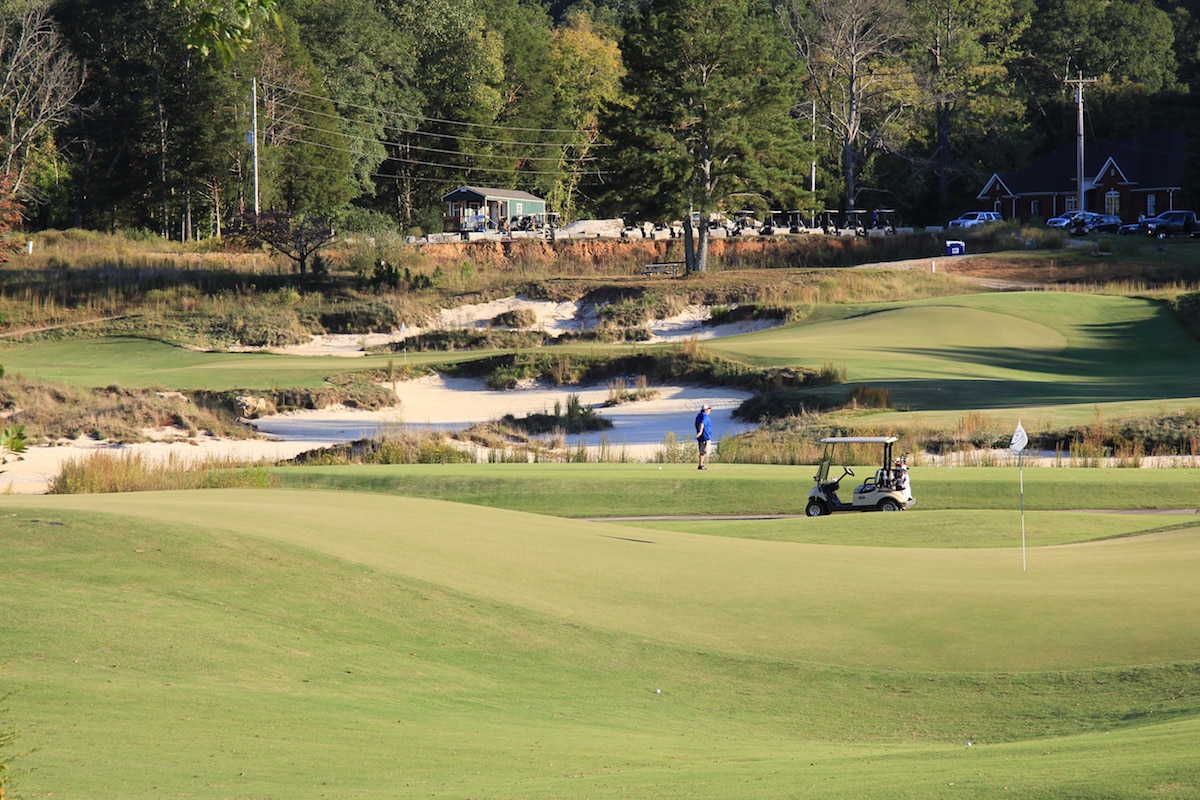 __________________
Hooper Golf Club—Walpole, N.H.
Designed by Wayne Stiles and John Van Kleek, and opened in 1927, Hooper Golf Club is set in remote and beautiful wooded countryside in central New Hampshire, 100 miles northwest of Boston, Mass. Unpretentious and known for building low-cost but very enjoyable courses, Stiles was a fairly prolific Golden Age designer who teamed with Van Kleek, the first golf course architect to graduate from Cornell University, in 1923.
Together they built dozens of courses, predominantly in New England but other parts of the U.S., too. Hooper has a wonderful variety of holes and is well worth the drive.
__________________
The Cradle at Pinehurst Resort—Pinehurst, N.C.
The newest course on this list, The Cradle is a recent addition to the offerings at Pinehurst. It's truly a short course with the longest hole at 127 yards and two holes under 60 yards. All nine holes sit on just 10 acres, the size of just two holes on a regular course meaning rounds are quick, the walk is short, and the pressure is off.
Gil Hanse and his partner Jim Wagner designed the course to be an extremely fun nine that also provides challenge to players. The Cradle is free for kids under 18 who play with a paying adult. For adults the cost is $50, which allows unlimited play for the whole day. "This is Pinehurst's grow the game initiative," says Pinehurst President Tom Pashley.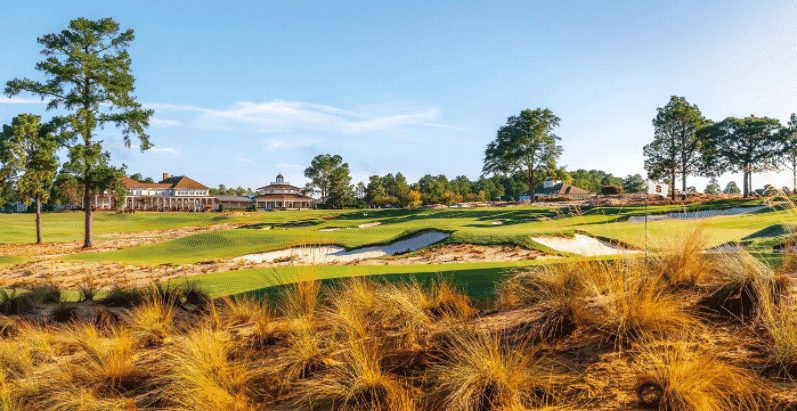 __________________
Hotchkiss—Lakeville, Conn.
While working on the course at Yale University in 1924, Seth Raynor was asked to visit the Hotchkiss School in Lakeville, 60 miles north. Hotchkiss had close ties with Yale, and Raynor built the school a 9-hole course circling the campus. A teacher by the name of Charles Banks was appointed Raynor's assistant, and he was so taken with Raynor's artistry he stopped teaching to become a course architect working alongside Raynor and C.B. Macdonald.
Hotchkiss doesn't quite have Yale's maintenance budget, but Raynor's skill is clearly evident.
__________________
Aetna Springs—Pope Valley, Calif.
We just found out that Aetna Springs will close on 1/13/18. No news yet on its future direction.
One hundred and eighteen years after golf was first played here, Tom Doak and Jim Urbina were hired to renovate the 9-hole course at the Aetna Springs Resort, 35 miles north of Napa, Calif., and 85 miles north of San Francisco.
"I'd never heard of Aetna Springs before," says Doak. "But we'd always wanted to build a 9-hole course, and virtually rebuilding Aetna Springs was close enough." The holes were crammed extremely close together, so Doak advised building three new holes and spacing the others out.
Pioppi says Doak and Urbina did a great job creating a course everyone could enjoy. "The design challenges the better player, but is also fun for the average golfer. The greens aren't as wild as some Doak has a reputation for building. It's just an entertaining nine, well off the beaten trail."
Doak himself is very fond of the course saying it's built on a different scale to most of what he and his company, Renaissance Golf, tend to build. "Because it was only nine holes, and fairly short, we decided it was okay to make the greens very small (under 3,000 square feet)," he adds. "The little creek that crosses the 1st hole twice and the 8th hole once is a neat feature, there are some beautiful oaks, and all in all it's one of the nicest, quiet spots for golf I know."
__________________
Dixie Red Hills—St. George, Utah
Golf course photographer and tour operator Brian Oar grew up at Dixie Red Hills, or just Red Hills as he calls it. "This is where I fell in love with golf," he says. "I was 13 and just played it over and over again for $1 a time."
Tucked into the red rocks and surrounded by cottonwoods 10 minutes north of downtown, Red Hills isn't the most challenging course here, but it may be the most fun. "Just leave your 300-yard drive at the door," says Oar. "Modern equipment has made its length a non-factor, but the quiet, peaceful charm of the place makes it special and you can walk it easily in 90 minutes."
Red Hills was the first course developed by the City of St. George. It opened in 1965, and was designed by local golf legend Ernie Schneider.
__________________
Sydney R. Marovitz—Chicago, Ill.
It's probably not surprising that a 1932, big city muni once had maintenance and pace-of-play issues (apparently those have been rectified as of late), but there's a lot to make you want to tee it up next to Lake Michigan and finish with a view of the Chicago skyline. Named for a former Chicago Parks Commissioner, Sydney R. Marovitz was one of the courses Edward B. Dearie Jr. worked on during his career.
__________________
Downers Grove—Chicago, Ill.
Downers Grove may not beat its Chicagoland neighbor (well, 30 miles to the west) Sydney R. Marovitz for views, but it does edge it for age. The first site of the Chicago Golf Club and built by C.B. Macdonald, Downers Grove opened in 1892, making it the first course west of the Alleghenies. The members loved the game so much they added nine more holes in 1893, but left for nearby Wheaton in 1895 when 200 acres became available. Downers Grove reverted to nine holes which were bought by the Downers Grove Park District in 1968. The course today has lost much of its original Macdonald character, but five of his holes—2, 4, 7, 8, and 9—remain largely intact.
__________________


Gleneagles International at McLaren Park—San Francisco, Calif.
Another big city muni, the original course here opened to great fanfare in 1962, and was designed by Irish-born landscaper Jack Fleming who had worked with Alister MacKenzie's associate Robert Hunter in constructing Cypress Point Golf Club 36 years before. The name changed to Gleneagles International at McLaren Park in 1980, and it is currently operated by leaseholder Thomas Hsieh, a former political consultant who has spent a great deal of his and his partners' money in restoring the course to its original state. Gleneagles recently benefitted from the combined talents of Thomas Bastis, former superintendent at California Club of San Francisco, and George Waters, former shaper and now Manager of USGA Green Section Education. Together they redesigned and rebuilt the greens. At Gleneagles, they like to say that the "Rates are low, and the play fast."
__________________

Winter Park—Winter Park, Fla.
"Although it is less than 2,500 yards from the tips, this routing that originated over 100 years ago received a stunning renovation in 2016 that turned it into first-rate layout," says Anthony Pioppi. "The fact the course is located in the midst of the town with an active rail line bordering two holes simply adds to the charm."
Winter Park Golf Club, seven miles north of downtown Orlando, first opened in 1900. By 2016, however, it was old, tired, and seriously out of shape so the City of Winter Park hired Keith Rhebb, an architect and shaper that had worked on several projects with Bill Coore and Ben Crenshaw, and Integrative Golf's Riley Johns, to bring it back to life with a budget of $1.2 million.
"When we first visited Winter Park we saw a flat, featureless golf course overgrown with trees and patchy turf," says Johns. "It looked sad and rundown. But its location, in the heart of downtown Winter Park, was very distinct. That and the course's untapped potential got me really interested in the project."
Johns and Rhebb set out to create a fun and inexpensive course community members could play in under two hours. And they succeeded brilliantly, as Winter Park's significant rounds-played increase shows. "I think municipal and community golf courses have a tremendous opportunity to help reinvigorate the game's appeal in North America," says Johns. "It just has to be done right."
_______________________
What great nine-hole courses did we miss? Let us know in the comments below!