Bucket list chasers out there might be fortunate enough to have played renowned courses like Augusta National, Pebble Beach, TPC Sawgrass, Bandon Dunes, Harbour Town, and Teeth of the Dog. But for most golfers, places like these remain entirely aspirational, whether it's access, location, or cost that's an impediment. For many, it's all three.
It is possible to play all these courses (and more) in the span of a single week though.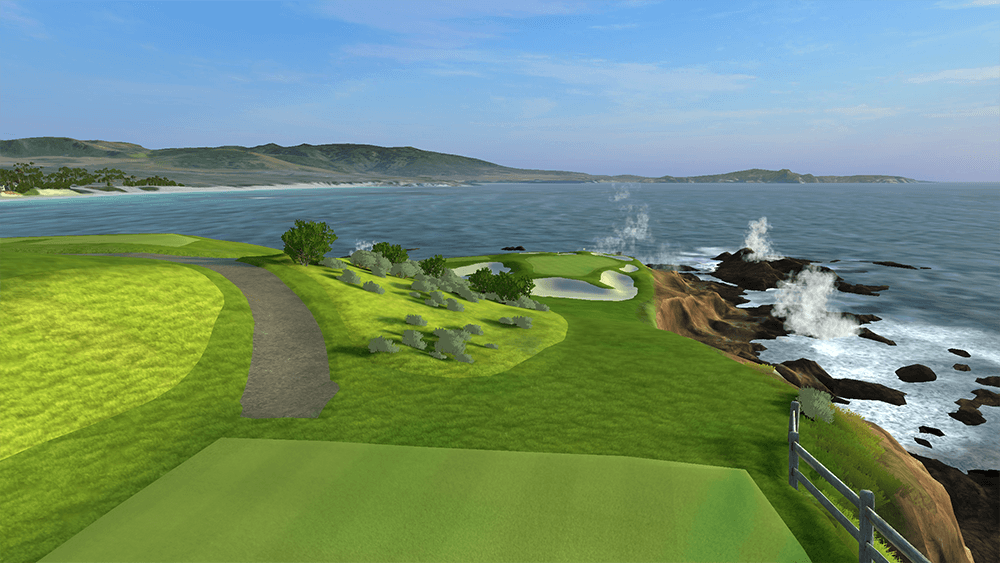 Whether it's video games or virtual reality, the realism of simulated golf courses is so good—and so accessible—on many platforms nowadays that it's the next best thing to the real thing, especially for those who might never get that opportunity otherwise. And some might even be able to prep for a long-anticipated round at a place like Pebble Beach, learning the lay of the land not unlike racecar drivers who have used video games to get a feel, and gain a level of comfort, with a track they haven't driven before.
I can recall playing Pebble Beach's iconic 7th hole hundreds of times in an old Tiger Woods EA SPORTS video game long before I ever got a chance to hit a hosel-rocket into Stillwater Cove in person.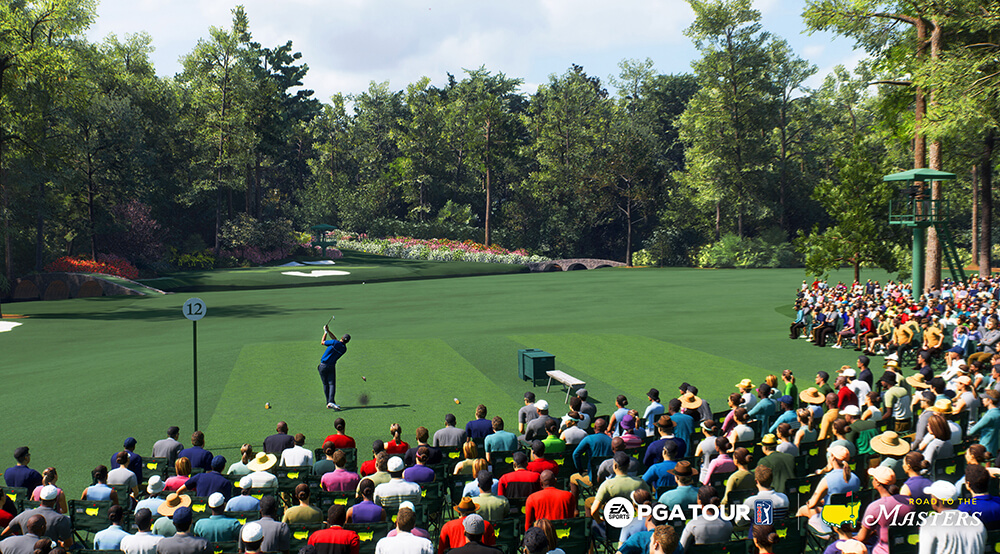 Realistic visuals and meticulous mapping are why a bastion like Augusta National Golf Club has allowed its course, the home of the annual Masters Tournament, to appear in the newest EA SPORTS PGA Tour game. It's among 30 courses and counting within the game, a collection that includes the destinations above (see first paragraph) in addition to places like the Ocean Course at Kiawah Island (S.C.), Torrey Pines (Calif.), Wolf Creek (Nev.), Chambers Bay (Wash.), Whistling Straits (Wis.), Banff Springs (Canada), Tara Iti (New Zealand), and the Old Course at St. Andrews (Scotland).
Of course, there's no substitute to experiencing the elevation changes, hearing the birds, and feeling the soft breezes in the loblolly pines while walking the course at Augusta National.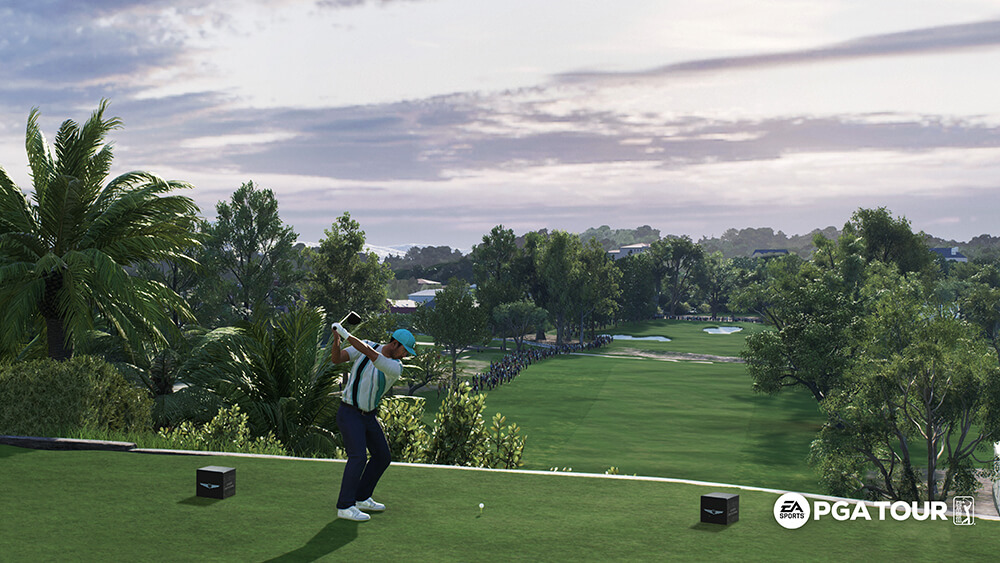 But the accuracy of video game courses like EA's is more immersive than ever before, with state-of-the-art technologies like photogrammetry scanning, drone technology, and survey-grade GPS allowing for incredible pinpoint accuracy down to individual blades of grasses. Consider that EA designers are scanning courses from low-altitude helicopters, using technology designed to discover underground gold mines and oil reserves. And this accuracy extends beyond the course, being utilized to create precise renderings of clubhouses, vegetation, bridges, tee markers, rock formations, water hazards, and many more on-course elements.
Virtual course designers also walk courses, play holes, and survey superintendents to not only make them as granular as possible, but to better understand how they play in different conditions.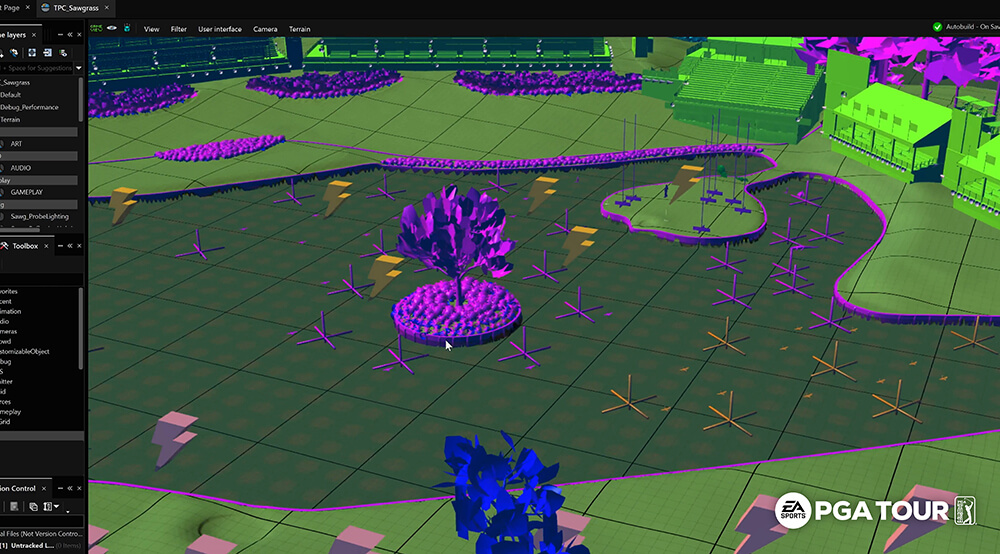 There's a reason a company like GOLF+ VR—makers of the world's leading virtual reality golf game (the official VR platform of the PGA Tour) which is played through an Oculus or Meta headset—is prioritizing having highly rated courses at public destinations like Pebble Beach, Pinehurst, and Kiawah Island available to users.
"A lot of times these are either not accessible geographically or in some cases it's just not in the cards to pony up financially," says GOLF+ President James Wright. "Our audience is fairly young—our average player is 35 years old—and an audience spread over 190 countries. So, it makes us incredibly happy to think about the kid who lives in a small country in Africa with zero golf courses, gets their first taste playing VR golf and has a chance to fall in love with the sport.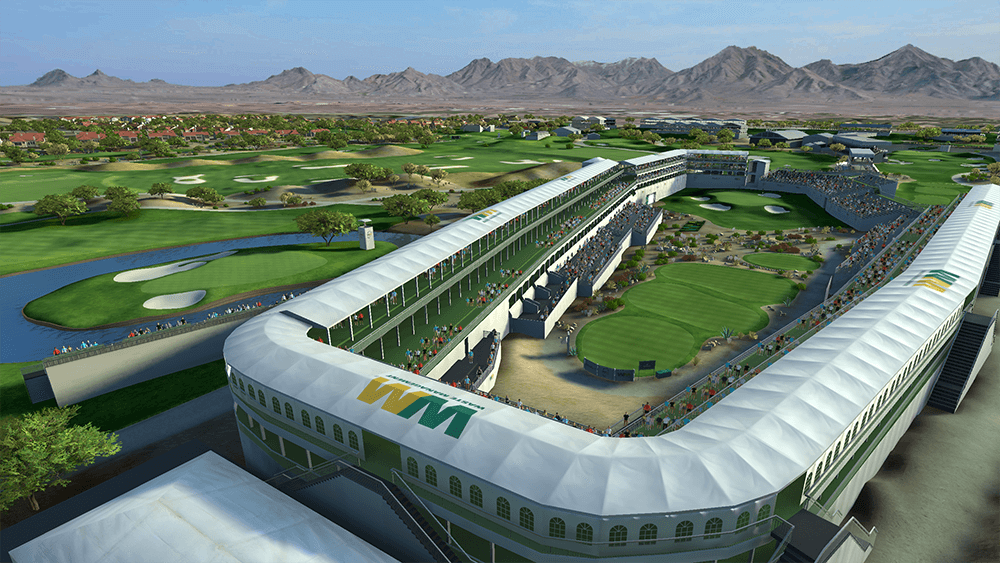 "Hopefully, someday, they end up making a trip to Scotland and they walk up to St. Andrews and into the cathedral of golf they've already played it 100 times virtually. It makes that experience 20 times better having that emotional connection."
Have you played golf in video games or VR before?