Click here to access the entire Fall issue of LINKS—no apps, no credit cards, no registration needed.
I can't tell you how much I enjoyed watching the U.S. Open return to Winged Foot, a club I've been fortunate enough to belong to since 1984.
Gil Hanse did an incredible job with his restoration of both Winged Foot courses, particularly the greens and bunkers. You've probably been enamored, as I have, as Gil has imparted his thoughts about architecture in our pages. This issue, he explains how the look of bunkers is as important as how they play.
That's what we try to do with every issue of LINKS—discover the new, the interesting, and the enjoyable about this game. I think you're about to read a particularly useful edition.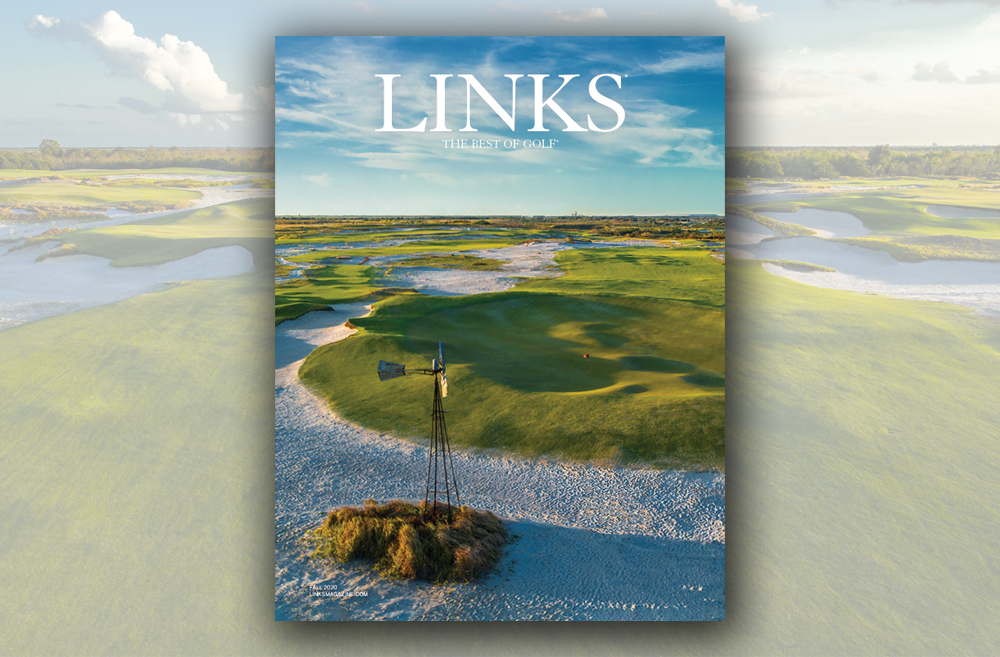 Fall 2020 Issue of LINKS Magazine
Take the two pieces written by senior editor, Jim Frank. His first contribution is a look at a course I've seen but never played—Nantucket's Sankaty Head. It truly is a "Classic Course" but not nearly as well known as others.
Jim's other story, "Personal Bests," details the design signatures of 20 of the game's top architects and gives you a list of their good, better, and best public-access courses.
The cover of our last issue featured the new Sheep Ranch at Bandon Dunes, a course—and a story—everyone has learned about by now. But there are many other good games to be had in Oregon, and we point them out in an article rightly titled, "Beyond Bandon."
This issue will likely get you itching to plan your next overseas golf trip with an article on the wonderful Kingsbarns in Scotland, just six miles from St. Andrews. And while any plans you may have had for visiting the south of France centered around the food and the wine, one read of "Perfect Provence" should convince you to bring your clubs along with your appetite.
Speaking of travel, you can also enter to win a trip for two to Casa de Campo, the Caribbean's most complete resort.
I hope you enjoy this issue of LINKS. Click here to view.
Jack Purcell—President and Publisher, LINKS Golf Media