National memberships offer the advantages of living in a golf community without actually living there
John lives in Atlanta. A friend who is a member and homeowner at Haig Point on Daufuskie Island, S.C., invites John to come down for a weekend and play golf at the club's Rees Jones signature course.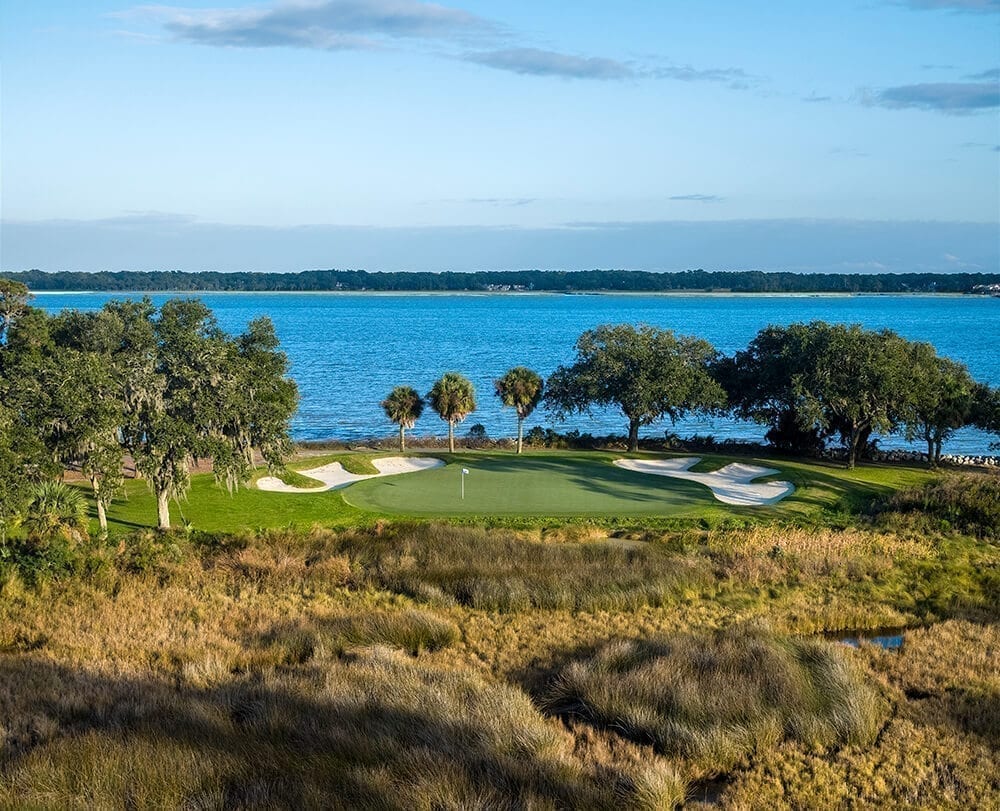 John is enamored by the experience: Not just the course but the ferry ride embarking from Hilton Head Island, the private beaches, and the gourmet dining options overlooking Calibogue Sound. He's considered buying a second home, and Haig Point could be the place, but for a laundry list of reasons isn't quite ready to make a decision. Maybe in a couple of years, but during that time John might find somewhere else to buy, costing the community a sale as well as a member who appreciates what the club has to offer and already has friends there.
This dilemma isn't unique to Haig Point. Private golf communities across the country face the same problem, recognizing that people like John would gladly become members—just not yet. They're not ready to commit to putting equity into a club far from home, to upgrade from being a short-term guest to full ownership. Clubs need a way to keep these prospects in the fold until the time is right.
The solution? In 2017, Haig Point implemented a national membership tier, offering buyers who live more than 100 miles away 30 days of full-club access at a fraction of the cost of full membership.
"The primary intent was to create a bridge between home ownership and people who are initially inquiring," says Adam Martin, vice president of sales and marketing at Haig Point.
"We have many people who are being introduced to Daufuskie for the very first time. They don't have a lot of expectations of what it's like to live or vacation here, so it's a good transitional membership for them."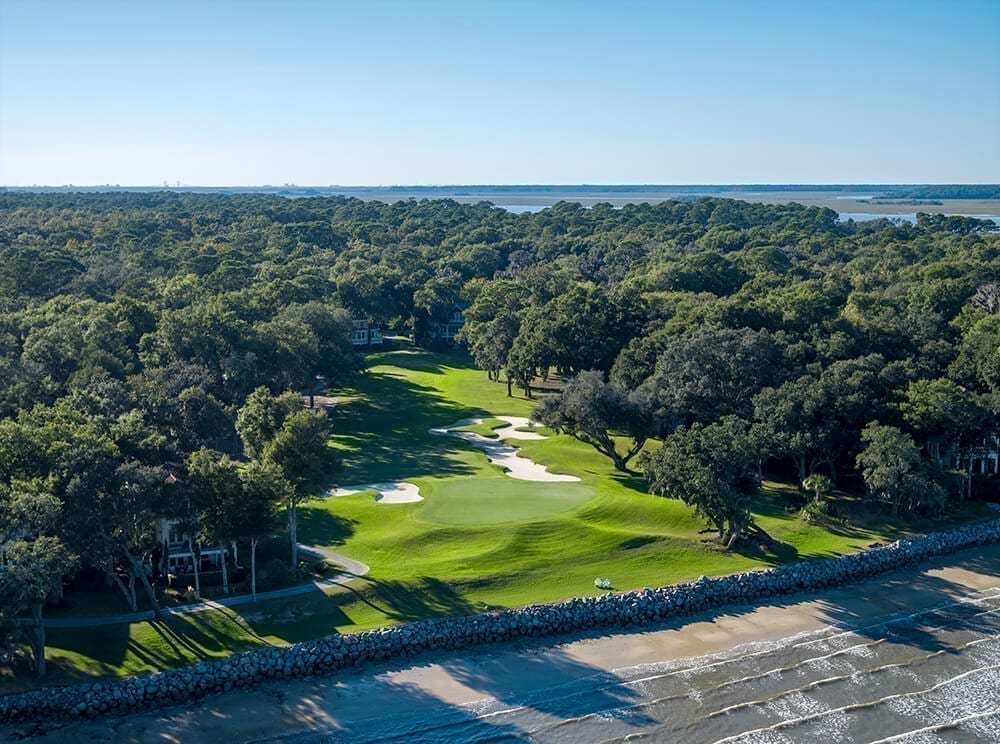 It worked, with the club attracting numerous part-time members, primarily from big-time drivable markets like Atlanta and Charlotte. And the conversion rate has been pleasantly surprising. According to Martin, close to 35 percent of the people who bought a national membership at Haig Point have gone on to buy a home or land on the island.
It's a similar story at other communi- ties that have added their own versions of a national category. Santa Lucia Preserve, home to a Tom Fazio course in Carmel, Calif. (less than 20 minutes from Pebble Beach), started selling them in 2013 with an initial cap of 10 national members: They've since increased that number to 40 thanks to a 30 percent conversion rate. At Ford, an intimate community built around a Pete Dye design in Richmond Hill, Ga., a national category limited to 15 members has seen six convert to residents in the last 18 months.
"I've found that in almost every case when that's how they start off, I think that maybe in two or three years they'll join. But it's always within a year!" says Heather Myers, director of membership and marketing at Champion Hills in mountainous Hendersonville, N.C. Champion Hills has made seven conversions to full equity from a crop of 25 national members in the past calendar year.
The benefit of a national membership category for the clubs is clear—word-of-mouth marketing, expanding the membership, and more people purchasing real estate. And the advantages for the members are likewise obvious. But while these members are getting a taste of what golf-community life has to offer, there typically are some limitations.
Most common is the number of memberships available. The cap tends to be small, based on how many outsiders respective boards will allow in their communities.
"We want to be able to maintain the quality of our member experience and keep up the condition of our course," says Jen Anello, director of sales at Santa Lucia Preserve. "Being mindful of that and maintaining an appropriate financial model plays its part in how we determine our count."
Another prevailing restriction is proximity, with many clubs requiring that you don't own property within a specified distance. The parameters can vary: Champion Hills simply says you must reside outside of county limits, while Bluejack National in Montgomery, Texas, prohibits members who live within a 200-mile radius. Bluejack also reserves the right to recall a national membership if they need to give one up to an equity member.
But unlike at many other clubs, Bluejack puts no limits on the number of days each year national members can exercise their privileges. The same is true at Beech Mountain Club in North Carolina, where they have full access to all amenities year-round, but have constraints such as the number of guests they're allowed to bring. They also can't sit on the club board or transfer their membership, rights that full members have.
Some clubs entice national members with other perks. At Ford, for example, their initiation fee can be put toward the resident fee if they buy property within five years. At Haig Point, the spouse and children of national members can play golf without paying green fees.
Often the strictest limitation on a national membership is finding it: You may have to dig deeply to learn if a club even offers one. Since full membership and property ownership are the ultimate goals, it's usually the most prominent option mentioned on websites and in marketing materials. If you can't find the national-membership category spelled out anywhere, ask if it's available.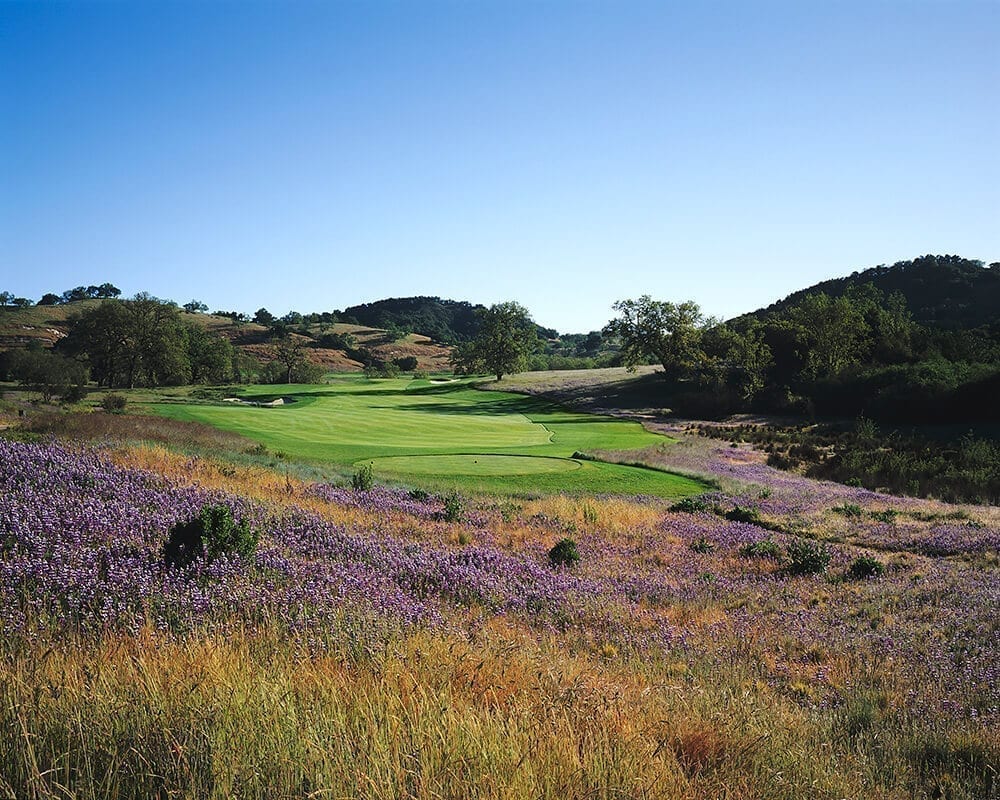 At the end of the day, it's a seed that can blossom into something beautiful for member and club alike.
"For the downstroke of the initiation fee, I can be a member and have those benefits and now I can take my friends down with me," says Brett Schoenfield, president and general manager of Bluejack National. "Now you've got the golden ticket in that you can use the club. You're not down here as much and that's reflected in the pricing and the dues."
"We do certainly value the membership and how it benefits the community from all sides," says Anello of Santa Lucia Preserve. "Either real estate feeds membership, or membership feeds real estate."