With the help of Coore & Crenshaw, James Duncan is introducing the UK model to California wine country 
Golf course architect James Duncan—a 20-plus-year associate of Bill Coore and Ben Crenshaw who grew up in Denmark and Scotland—has long dreamed of bringing something to America that resembled the best clubs in the UK. Specifically, a members' club that is authentic and approachable, welcoming guests to have a match, eat lunch outside, and enjoy golf as a means of recreation and camaraderie. 
"Progress is being made," says Duncan, of Brambles in Middletown, Calif., an hour north of Napa. Set on 600 acres of wide-open, treeless terrain, the club is grounded on subtlety, from a standalone clubhouse dubbed the Milking Parlor to the understated character of the course. What appears flat and mundane at a distance is actually anything but, making this a course full of natural ripples, twists, and turns that will reveal its character over time.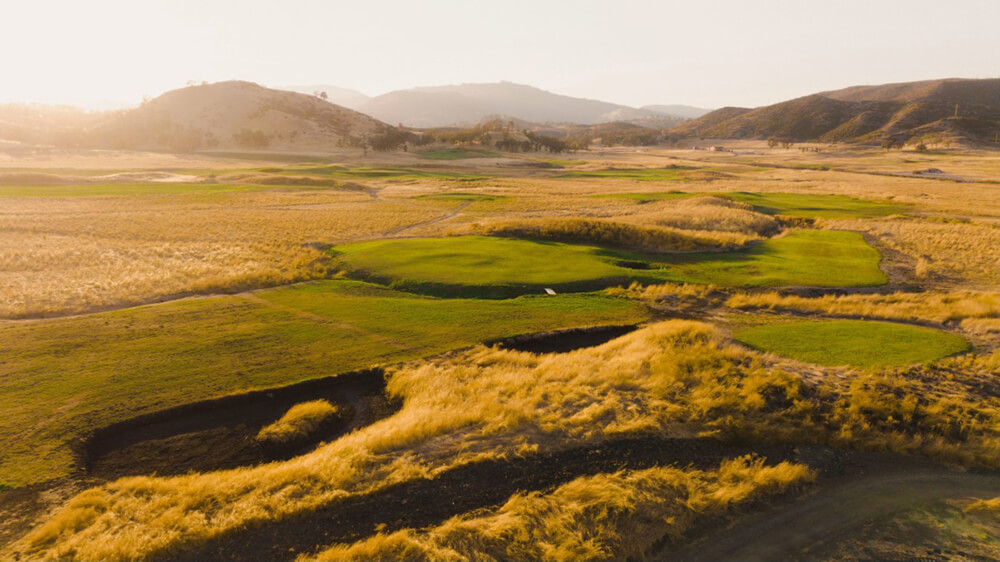 The terrain is distinguished by barrancas, dry washes of varying width and depth that add both artistry and strategy. At the first hole, for example, a seemingly simple downhill par five presents an abrupt decision of whether to test the barranca situated much like the burn in front of the first green at the Old Course. 
One distinctive hole follows the next. The 5th is a reachable par four with a blind tee shot over a hill. The par-five 7th bends right while sloping left, with more intruding barrancas and an old stone wall marking out of bounds on the right. The 9th represents the club's version of a road hole in reverse. 
The California backcountry climate will create firm, fast conditions for the majority of peak playing season. ("The ball's going to run like a jackrabbit," says Duncan.)
It all speaks to the club's ethos. Says Duncan: "You hit it out there, do battle with nature, take your lumps. Sometimes you get lucky, sometimes you don't. It's rub of the green, and off you go." 
View this post on Instagram
Thank you for supporting our journalism. If you prefer to read in print, you can also find this article in the Winter 2023 issue of LINKS Magazine. Click here for more information.