These days it's easy to dream about our next worldly golf adventures.
In my home country of Canada we have a ton of great golf, but during these times I want what I can't have. I want to get on a big airplane and go somewhere I've never been to explore, experience, and play.
With that, here are my top five faraway places I've been daydreaming about.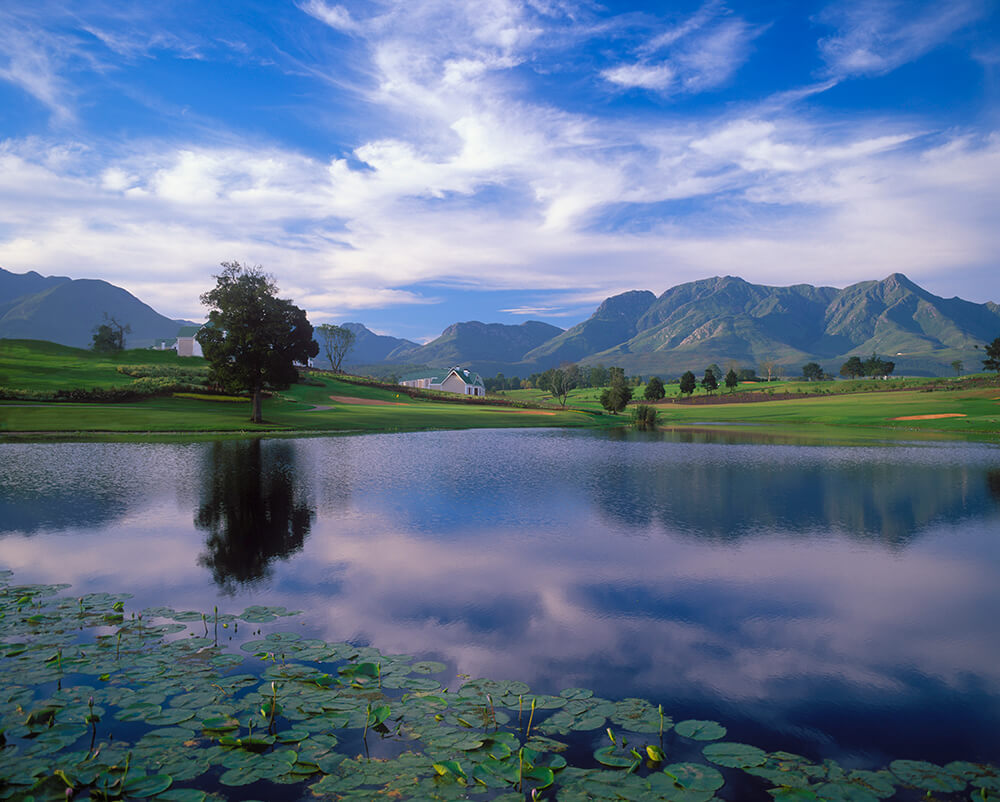 South Africa
The very first golf media trip I ever went on had an editor from a South African golf magazine on it, and, eight years on, I still haven't made good on a promise to visit him and play some golf.
South Africa is known for spectacular food and culture, world-class wine, unbelievable nature exploration opportunities, as well as the home of major winners Ernie Els, Retief Goosen, Charl Schwartzel, and of course, Gary Player. Golf can be played on a safari, like at Leopard Creek (located on the edge of Kruger National Park), or on a special links like Fancourt, or at a site named after one of those aforementioned major champs, like at Gary Player Country Club.
There's not much more you can ask for when it comes to South Africa—except it's really far from North America.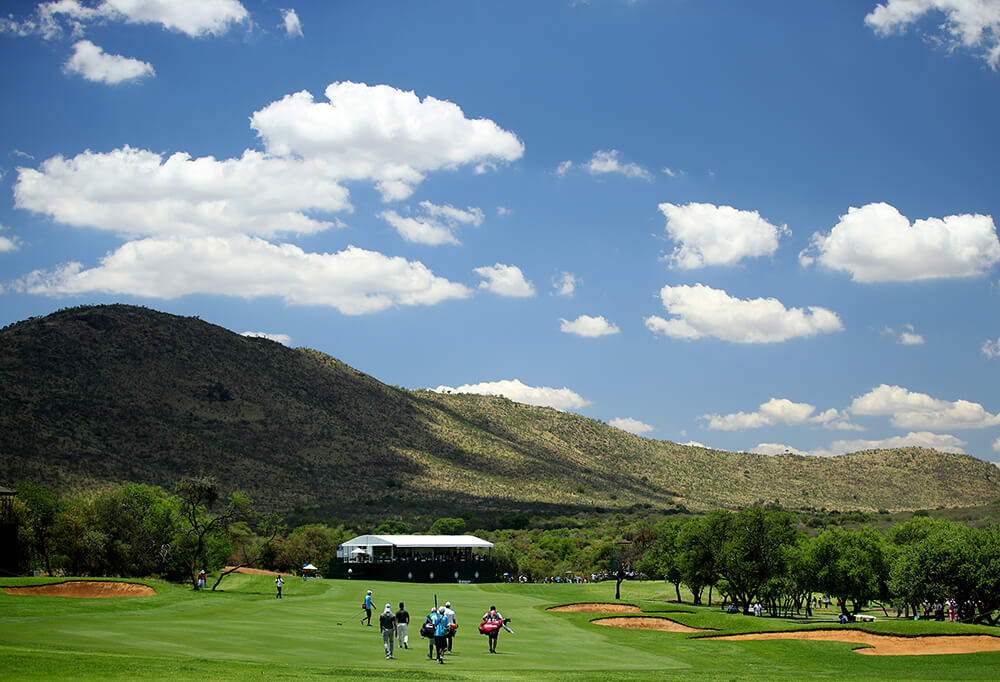 Thailand
Long recognized as the golf capital of Asia, Thailand boasts close to 250 golf courses. The game is played with backdrops like the misty Thai highlands in the north to the tantalizing turquoise waters in the south, and golfers can tee it up regardless of the season.
Courses in Thailand have big names tied to them—like Jack Nicklaus, Greg Norman, Pete Dye, and Robert Trent Jones II. The Thai Country Club, in Phuket, was designed by Denis Griffiths, the then-President of the American Society of Golf Course Architects. It hosted the Asian Honda Classic in the late '90s, won by Tiger Woods. There's also the hilly Alpine Golf Club, designed by Ron Garl in Bangkok, and 27 holes at Chiangmai Highlands, built by Schmidt-Curley Golf Design in the foothills east of Chiang Mai.
The opportunity to go from seeing the bustling capital city of Bangkok to the beautiful beaches of Phuket, with a nice variety of scenic golf courses, fascinating culture, and delicious food along the way, sounds perfect to me.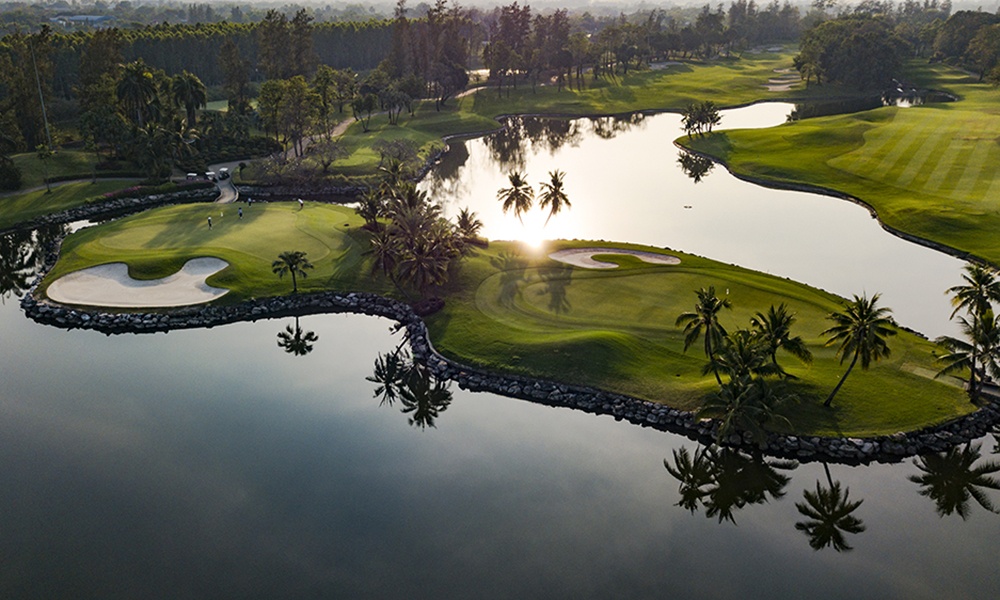 The Cayman Islands
These days especially, I think we all deserve a bit of time relaxing on a beautiful beach. And I couldn't think of a better place to do just that—and play some golf—than Grand Cayman.
The island, a hidden gem in the Caribbean about 150 miles south of Cuba, makes for the perfect vacation spot with a few solid golf options, too. There are currently 27 holes on the island—the North Sound Club is the only 18-hole course in Grand Cayman and features a stunning ocean backdrop. Then there's the nine-hole course, designed by Greg Norman, at The Ritz-Carlton Golf Club, Grand Cayman—equal parts challenging and breathtaking.
On the north shore of the island, another 18 holes is in the works from the Arnold Palmer Design Company—part of the Ironwood Resort development that will feature 82 golf course rooms and 20 beach bungalows.
New Zealand
Tara Iti is way up on my list of courses that I have to check out, and since I'm all the way down in New Zealand I might as well play some other world-renowned courses, too.
Cape Kidnappers, Kauri Cliffs, Jack's Point, and more—there is no shortage of absolutely fabulous golf on the other side of the planet from North America. But the biggest reason for me wanting to get to New Zealand is Tara Iti, the secretive Tom Doak layout that has garnered accolades as one of the best courses on the planet—not just one of the best new ones after opening in 2015.
When a post from Tara Iti pops up on my Instagram feed I can't like it fast enough and hopefully one day I can add my own photos to the stream.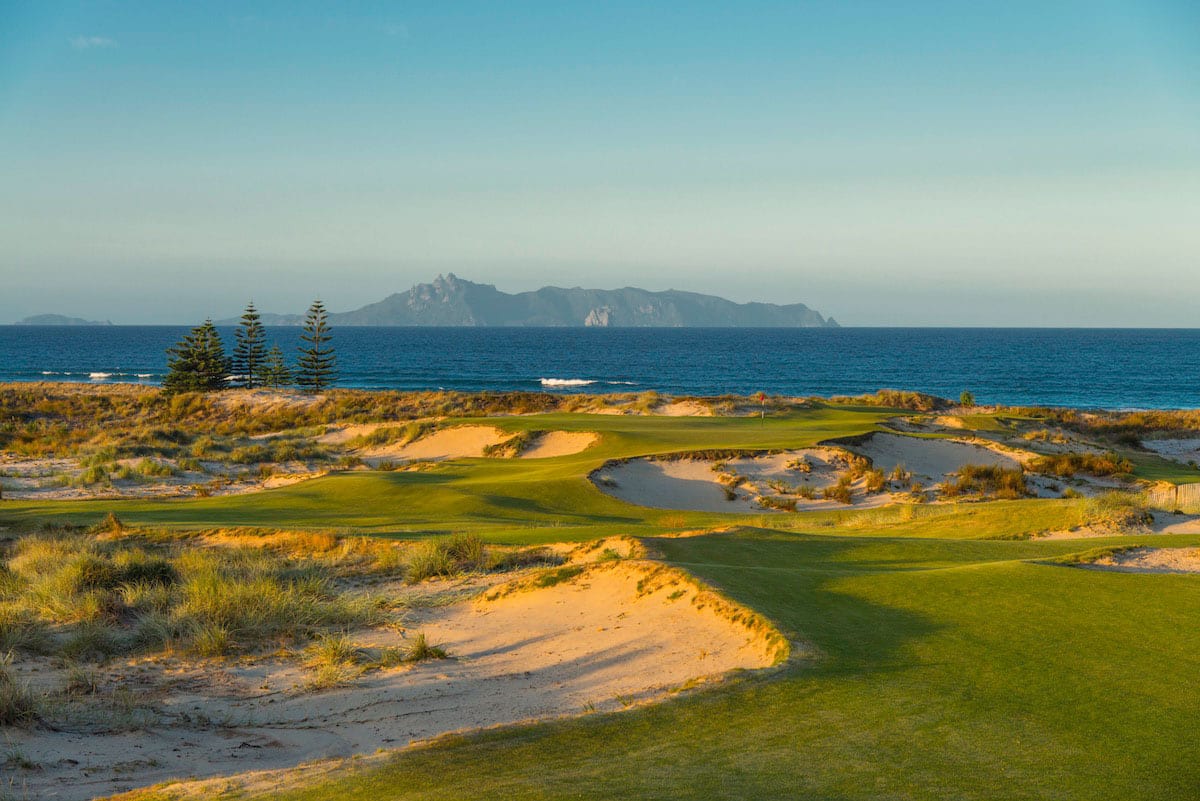 Dubai
There's something that keeps driving my interest to Dubai because of the insane growth and infrastructure developments that have happened over the last decade or so.
While it would be fascinating to see how the city and the culture of Dubai has evolved—and how different it is from home—there's been a big golf boom as well (even the European Tour's version of the FedEx Cup is called the "Race to Dubai"). Luckily, the two most well-known clubs in Dubai both have two courses on the property—the Emirates Golf Club (Majlis and Faldo courses) and Jumeirah Golf Estates (Earth and Fire courses). The Earth course at Jumeirah is where the Race to Dubai on the European Tour concludes.
The developments, the golf, and the fact that things are just so different than anything I've seen in my life is a big reason why I'm keen to check Dubai off my faraway travel list.
What faraway places are you dreaming of traveling to for a round? Let us know in the comment section.