A classic golf course has its quirks, charm, and beauty. To walk in the steps of legends or feel connected to golfers of an era-gone-by can never get old—nor will the uniqueness of a course that has been on the same plot of land for a hundred years.
But there's just something about a modern layout.
Whether it's the grandiose width and angles, a setting that just couldn't have been used in years past, or new courses with a throwback feel, golf courses built in the last five years all have their own characteristics worth celebrating.
These are six of the best from the last five years. They will become classics, no doubt, but this list was based on how they've lived up to the hype, their inspiration, and how much excitement there has been from those who have already made early pilgrimages.
Cabot Cliffs
Opened: 2016
Location: Inverness, Nova Scotia, Canada
Designers: Bill Coore/Ben Crenshaw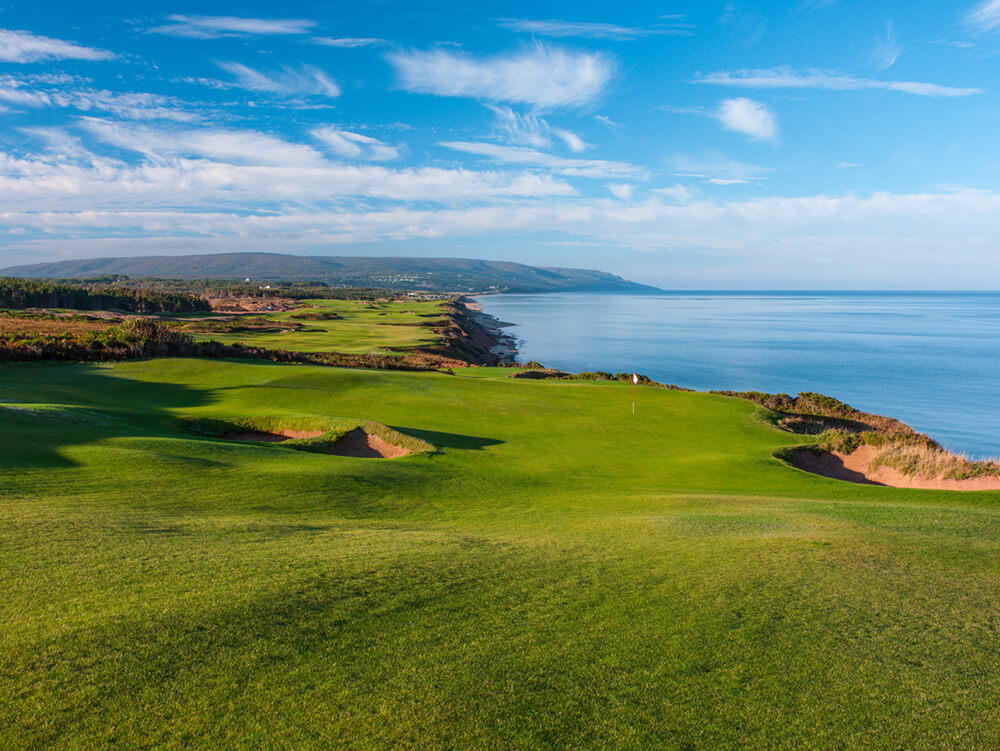 Bill Coore and Ben Crenshaw were entrusted with the land that was deemed even better than what the celebrated Cabot Links sat on, and they did not disappoint.
Cabot Cliffs sits above the Gulf of St. Lawrence and has a front nine that plays through big oceanside dunes. But that's just a tease for what's to come on the back nine—a masterclass in scale and emotion culminating in what might be the finest three-hole stretch in the entire country.
The par-three 16th has quickly become one of the most photographed spots in golf, while the par-four 17th and par-five 18th evoke enough emotion to make you think, "How could anything top this?"
On this list, nothing did.
Mammoth Dunes at Sand Valley
Opened: 2018
Location: Nekoosa, Wis.
Designer: David McLay Kidd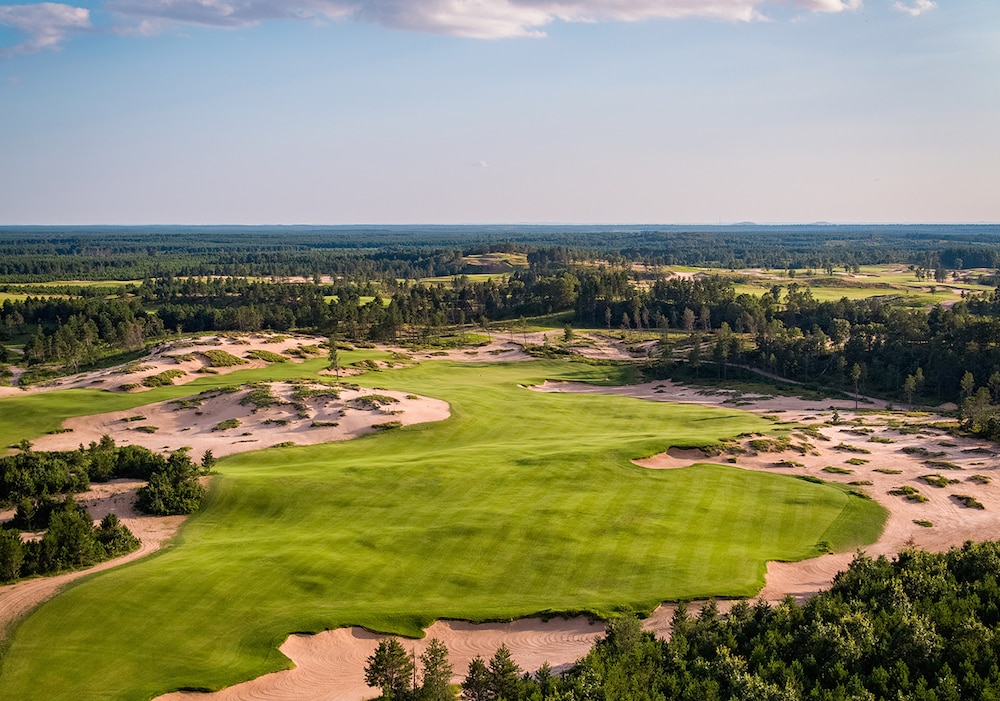 The second course to open at Sand Valley Resort joined the original Coore & Crenshaw design in 2018. Developer Mike Keiser has long said, "one golf course is a curiosity and two makes a destination" and the addition of Mammoth Dunes has made Sand Valley a must-play stop in the middle of Wisconsin.
Mammoth Dunes boasts, well, mammoth dunes, wide fairways, and several holes built over an 80-foot tall ridgeline, the main topographical feature of the course—all while evoking the same feeling of New Jersey's iconic Pine Valley.
Tara Iti
Opened: 2015
Location: Mangawhai, New Zealand
Designer: Tom Doak
Originally designed as a playground for a Los Angeles billionaire and his friends, the club spent little to no money on marketing and advertising. No need, really, as the "you have to see this" word-of-mouth trumped anything money could buy. The summary—it's a seaside links on a stunning property with a superintendent who was brought in from Bandon Dunes.
There are no wrong answers when choosing a favorite hole. It's a high-spirited adventure and you do, indeed, have to see this.
Dumbarnie Links
Opened: 2020 (2019 for soft launch)
Location: Leven, United Kingdom
Designer: Clive Clark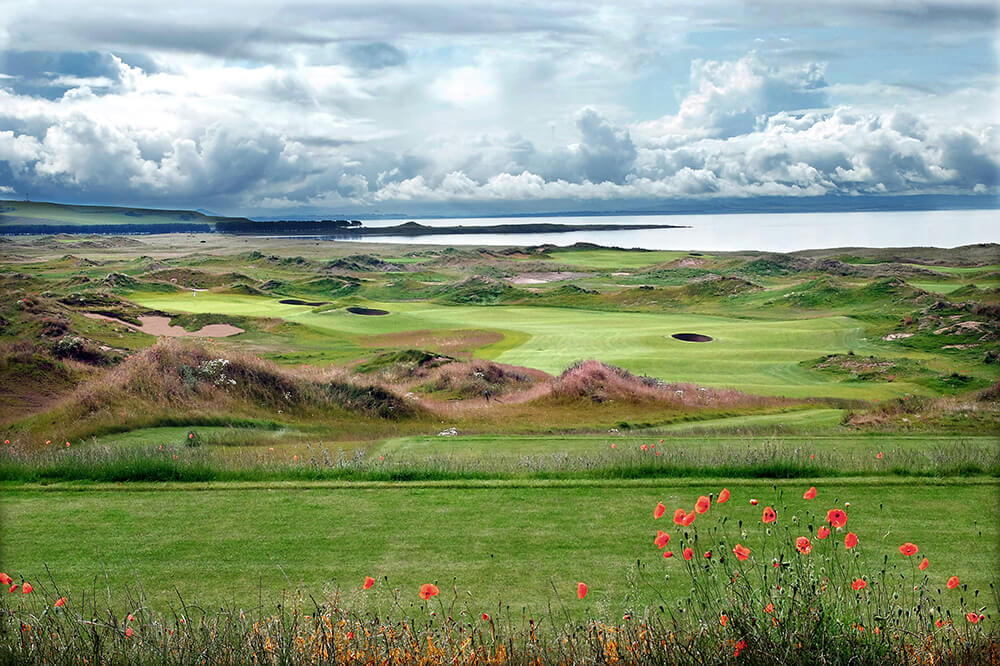 Former European Ryder Cupper Clive Clark has taken a 345-acre plot of land—part of the Balcarres Estate, owned by Lord Anthony Balniel's family since the 16th century—less than 10 miles from St. Andrews and turned it into the area's newest links masterpiece.
"What Clive Clark and his team have done is nothing short of outstanding," says Lord Balniel, himself.
You're certain to fall in love with the wide fairways, expansive greens, risk-reward nature of many of the holes, and stunning links beauty.
Streamsong Resort (Black Course)
Opened: 2018
Location: Fort Green, Fla.
Designer: Gil Hanse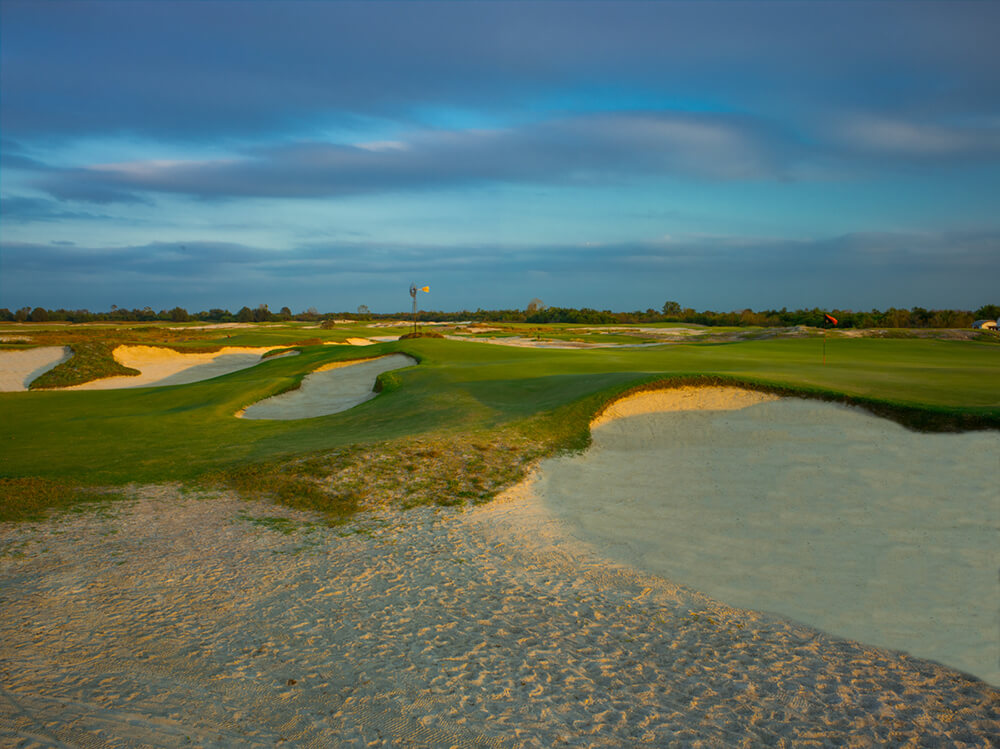 The accompanying layout to the celebrated Red and Blue courses at Streamsong Resort in the heart of Florida was raved about when it opened, and with good reason.
The course is divided into three distinct typographical regions (known as the Midlands, Ridge, and Glove). The Ridge, which occupies holes 3 through 9 and plays through those massive dunes the sister courses are well known for, is the most striking.
The Black Course plays to a par-73, with five par fives and green sizes that average out at 13,000 square feet. The Black Course came with a ton of hype, and it lived up to it all.
Sweetens Cove
Opened: 2014
Location: South Pittsburg, Tenn.
Designer: Rob Collins/Tad King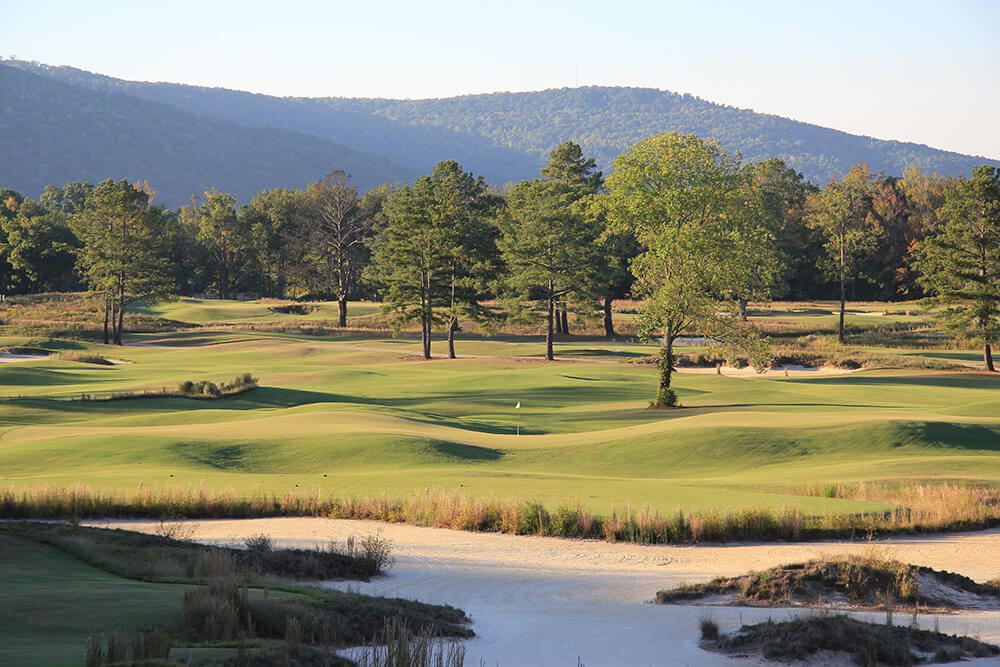 From Instagram-worthy ocean views to sweeping scale and iconic links, we've seen some of the best the world of golf has to offer already on this list.
And then there's Sweetens Cove Golf Club—the little club that could.
Opened in late 2014, this nine-hole layout in seemingly the middle of nowhere is helping usher in a new era in American golf. It's a fun and stunningly beautiful layout, and a feature in The New York Times in 2017 called Sweetens Cove, "the answer to golf's post-recession challenges of declining participation and stagnant course construction."
_______________________________________
What courses did we miss? What courses do you think are next up on this list in the years to come?