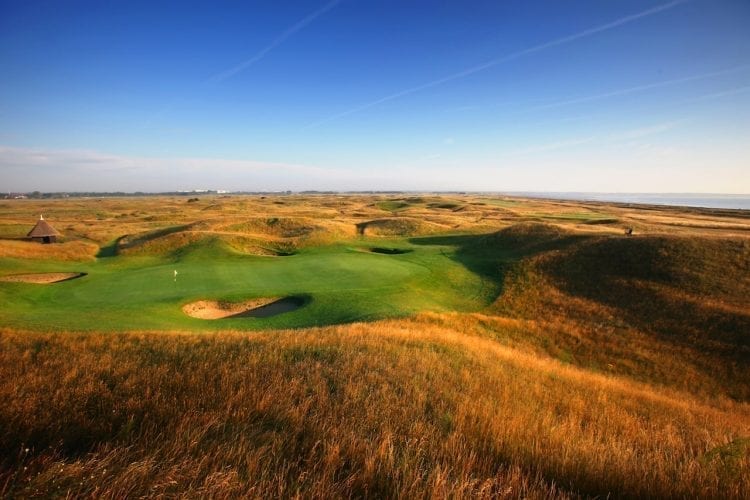 Golf in England is about much more than four Open Championship venues, although they all make the list of the country's best courses. The others may not be quite as big, but all 10 are outstanding layouts with proud histories that go back a century and more. Here is our top 10 golf courses in England:
10. West Sussex
Pulborough, West Sussex
Architect:  Guy Campbell, Cecil Hutchison (1931)
Pine Valley in miniature
It has been claimed that if West Sussex were 1,000 yards longer it would be rated the best inland course in Europe. This is a bold claim perhaps, but Pulborough (as the course is more commonly known) does occupy a spectacular undulating sandy site and the round features an array of truly memorable holes.
9. St. Enodoc
Rock, Cornwall
Architect:  James Braid (1907)
Seaside golf at its most beguiling
St. Enodoc is located in the far southwest of England (think smugglers, pirates, and King Arthur) and its golf course is decidedly worth discovering. A true links with crisp turf, there are many strong holes, a few very unusual hazards, and some sensational coastal views.
8. Rye
Rye, East Sussex
Architect: Harry Colt (1895)
A quirky, old-fashioned links with some brilliant short holes
If you are familiar with and enjoy Fishers Island then you'll probably love Rye. Here is a course—and a golf club—that appears caught in a time warp. Rye is where you play foursomes golf (as in alternate shot), where you are encouraged to complete 18 holes in under three hours, and where you won't look out of place wearing plus fours.
7. Walton Heath (Old)
Tadworth, Surrey
Architect: Herbert Fowler (1904)
Heathland golf as it was meant to be
When, a century or so ago, a plethora of heathland courses were constructed in a sand belt 20–30 miles south and west of London, the intention was to recreate links conditions inland. Today, the fairways on most of those courses are lined (and shielded from the wind) by trees—the great exception being Walton Heath.
6. Royal Lytham & St. Annes
Lytham, Lancashire
Architect: George Lowe (1897)
A game of two halves
The early holes at Royal Lytham are straightforward and can lull golfers into a false sense of security. While the most memorable challenges on the Lancashire links occur mid-round, the mood at Lytham changes the moment you turn for home, then builds to a superb climax.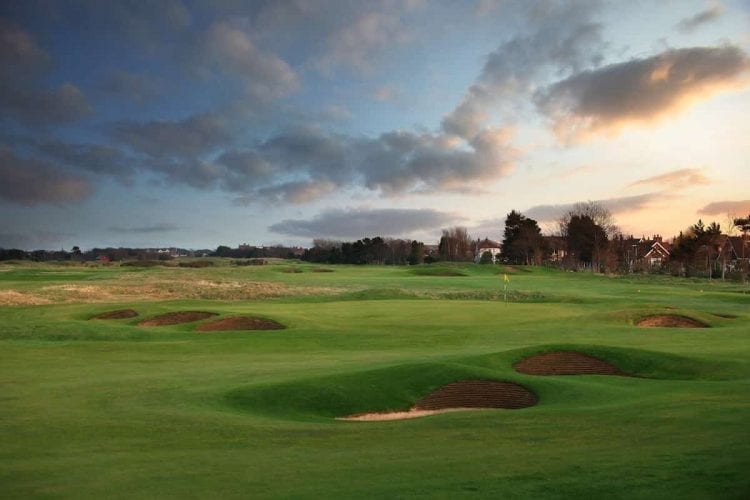 5. Woodhall Spa
Woodhall Spa, Lincolnshire
Architect: Harry Vardon (1905), Harry Colt
Part beauty, part beast
Middle England's golf oasis, surrounded by fairly nondescript agricultural land in the remote county of Lincolnshire, surprises and shocks. A beautiful heathland track where heather and pine run riot is completely unexpected, as is the quality and severity of the ensuing challenge.
4. Royal Birkdale
Southport, Merseyside
Architect: F.G. Hawtree, J.H. Taylor (1922)
A mighty links where what you see is what you get
It is often claimed that professional golfers regard Birkdale as England's finest links because (alongside many other attributes) it provides the fairest test. Impressive sand dunes frame the course but the fairways have relatively little movement and awkward lies are rarely encountered.
3. Sunningdale (Old)
Ascot, Berkshire
Architect: Willie Park Jr. (1901), Harry Colt
The quintessential English heathland course
If most Americans regard Augusta as their idea of "golfing heaven," and the Scots feel similarly about Gleneagles, then Sunningdale Old is surely England's equivalent. It is not the toughest test, and there are one or two heather- and pine-studded layouts that are equally pretty, but there is nowhere quite so charming.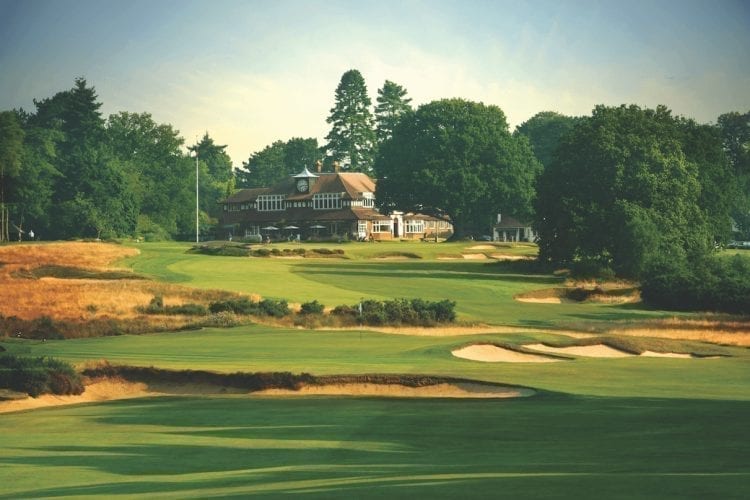 2. Royal Liverpool
Hoylake, Merseyside
Architect:  Robert Chambers, George Morris (1871)
A wolf in sheep's clothing
From a distance—and, indeed, on arrival—Hoylake appears fairly flat and somewhat uninteresting, and yet nothing could be further from the truth. Brilliantly bunkered and sporting wonderfully subtle green complexes, here is a links that has a history—from Bobby Jones to Tiger Woods—of bringing out the best in the very best.
1. Royal St. George's
Sandwich, Kent
Architect:  W.L Purves (1887)
The patron saint of English golf
St. George's is a classic, as well as highly distinctive, links course with fairways that twist and tumble, deep pot bunkers, and occasional semi-blind shots. The one non-traditional aspect is the routing, which is not out and back; consequently, the vagaries of the wind add another dimension to the challenge.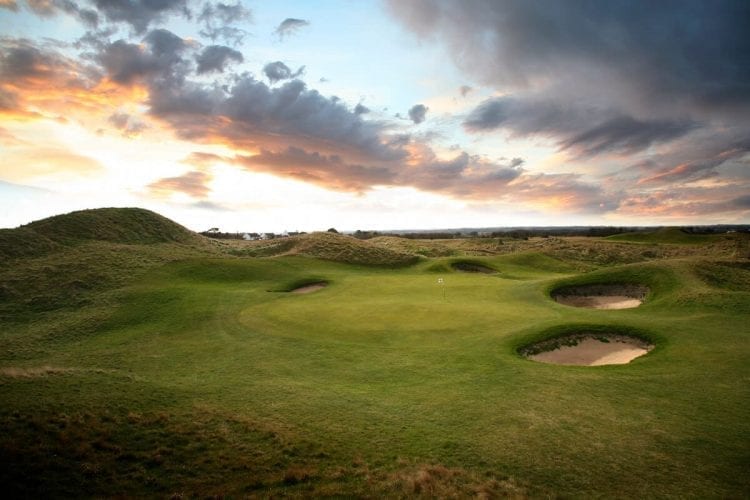 _________________
Do you think our list of the top 10 English golf courses is correct? Tell us which layouts you think are missing in the comments below!