Every other month, international golf tour provider PerryGolf conducts a 30-minute webinar for potential customers on a different destination or topic, from Scotland and South Africa to cruises or escorted trips. It's more of an educational opportunity than a sales pitch, explaining their planning and process. Their webinar topic for this month—before a national emergency was declared and travel restrictions were implemented—was Mediterranean cruises.
"It isn't exactly a hot seller right now," says PerryGolf co-founder and President Gordon Dalgleish. "But we had pretty good attendance because we're talking about 2021. Just because today's not the day you're going to buy a trip to the Mediterranean, doesn't mean you won't be interested" in the future.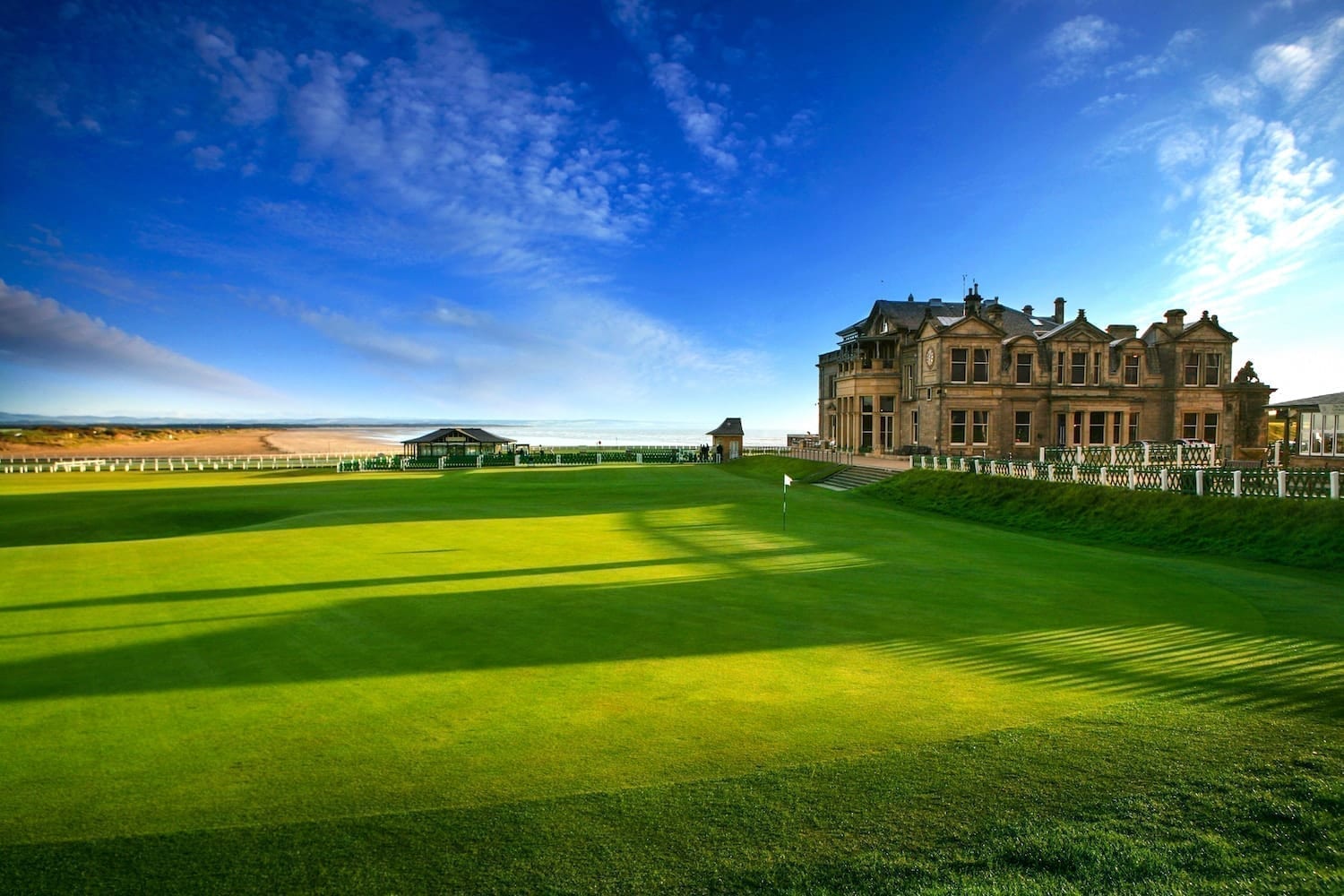 Dalgleish acknowledges that the golf travel industry, like many others, is "taking it squarely in the chops" amid the current Coronavirus chaos.
Dalgleish started PerryGolf 35 years ago with his brother to provide memorable golf experiences and has been through trying times before, listing 9-11 and the worldwide SARS outbreak in the early 2000s among them. Challenges like those have taught him the importance of adjusting, being flexible, and communicating with customers, while remaining optimistic and looking to the future, as almost all travel is planned well in advance. The company recently released a detailed travel policy for its custom groups, outlining its flexibility for delayed payments and trip cancellations with future travel credit.
"People want reassurance. When there's uncertainty, they look for certainty," Dalgleish says, noting that many of the major players in the Scottish golf market, including St. Andrews Golf Links, are working together to help provide solutions for those traveling from abroad.
"Americans in particular have supported the Scottish golf tourism industry for many decades and we're pleased to see that a lot of the clubs and golf courses in Scotland are stepping up to the plate and letting people reschedule, providing credits for monies paid so travel can recommence when everybody is comfortable with it," Dalgleish says. "Doubtless we're going to get through this challenging time but, most importantly, hopefully we'll look back and know we did the right thing at that point in time."
Amid the travel restrictions and current overall uncertainty, golf travelers are understandably looking to cancel future trips or push them back.
"We are primarily working with our April and May groups at present," says Marty Carr, the CEO of Carr Golf Travel. "Some are deferring decisions. Others are rescheduling bookings for later in the year," to the United Kingdom and Ireland.
Bud Garmany, founder of Garmany Golf & Travel, says these are unprecedented times with respect to travel—golf or otherwise.
Garmany does about 80 percent of its business outside the U.S., with destinations that include Scotland, Ireland, and Australia, so the company is working closely with business partners—primarily hotels and golf courses—to reschedule trips that have been paid in full, whether its pushing them back six months out or until next year.
"By and large, we're getting good cooperation," Garmany says. "The key for us is communication both with our guests and the properties where people are traveling. This is an evolving and dynamic situation that's changing not just by the day but by the hour."
While many customers ask about travel insurance, Garmany notes he's been informed that insurance companies won't cover anyone making a claim about the Coronavirus if it was purchased after late January.
What golf travel operators are also seeing, though, is optimism. After all, golf has always offered a form of escape.
"In the darkest of times, people want to have something positive and see light at the end of the tunnel," says Dalgleish.
"For people willing to look six months out, there is now availability where there wasn't a few weeks ago, and airlines and hotels are willing to be flexible on cancellation terms," adds Carr. "We are continuing to see inquiries and clients booking for 2021."
A good number of golfers are indeed looking beyond the current state of affairs to when they might be able to take that epic buddies' trip to St. Andrews and other spectacular Scottish golf links, take a couples golf cruise through the Mediterranean, or play the stunning courses of southwest Ireland while driving the Ring of Kerry.
"I don't know how to frame this, but I think this is going to be a great opportunity for great bucket list opportunities going forward," Garmany says. "Obviously, the whole world is upside down right now. When this clears, and it will, people are going to be cognizant of two things—one, life is short and uncertain, and you've got to do things when you can, while you can. And the second thing is that let's plan to do this in the future.
"I think this speaks to a great opportunity for 2021, 2022, and beyond. But in the interim, patience is the key."