There's luck—and then there's the luck of the Irish, who can enjoy spectacular golf daily just minutes from their doorsteps and famed pubs within crawling distance of almost every 18th green.
With the help of the experts at luxury golf tour operator PerryGolf and their concierge driver team at Kennedy Coaches, I've put together a list of the Emerald Isle's best course/pub pairings (aka 19th holes) for you to peruse and keep handy. Don't leave home for Ireland without it.
Royal Portrush & The Harbour Bar
Royal Portrush showed its class during the 2019 Open, and right up the road you'll find the class of Portrush pubs, The Harbour Bar. Darren Clarke's favorite Portrush watering hole is small in size but as big as he is on conviviality. Still, if you tell bar manager Willie Gregg that Darren sent you, it will entitle you to absolutely nothing.
Ballyliffin & Linx
Here in the hometown of Ireland's most northerly golf club, where you can play not one but two superb links courses, there aren't many notable local pubs to choose from. But worry not—the welcome you'll receive in the club's own Linx Restaurant couldn't be warmer. Don't miss their world-renowned shepherd's pie.
Tralee & Foxy John's
Dingle boasts 52 licensed premises—so locals and visitors fresh off their rounds at Tralee can share an après-golf round at a different pub each week. The toast of the town may well be Foxy John's, which is half pub, half hardware store. Be specific when ordering a screwdriver.
Waterville & The Fishermen's
Located just a mile from Waterville's famed links in the historic Butler Arms Hotel, the recently refurbished Fishermen's Bar celebrates the locals who go down to the sea in boats with its own Huggard Pale Ale, derived from an original recipe attributed to the mad genius of family scion Martin Hubbard.
Portmarnock & Gibney's
Portmarnock offers one of Ireland's most heavenly links golf experiences. Gibney's of Malahide, just minutes away on the coast north of Dublin, is nirvana for beer and wine connoisseurs—and hellish for those who have trouble making up their minds. They offer more than 100 kinds of beer, 500 wine selections, a robust food menu, and a choice of several bar areas, including the intimate Well Bar.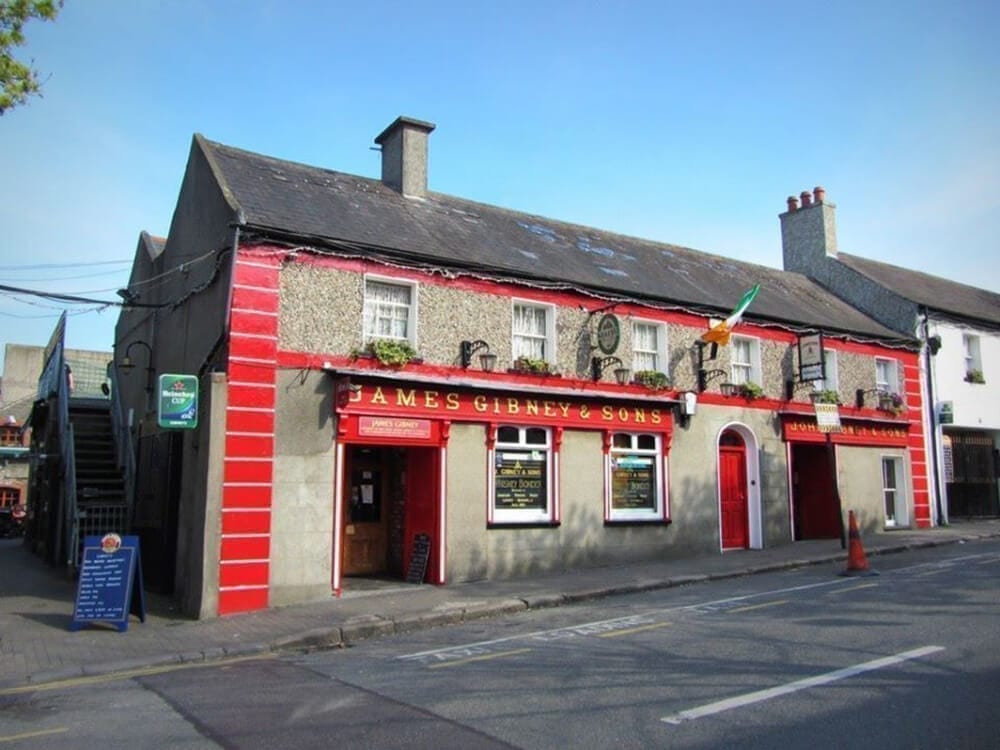 The European Club & Jack White's Inn
Jack White was Ireland's 18th Century answer to Jack Sparrow—a brigand through and through who loved his drink as much as his smuggling profits. Today, just a long par five from the tumbling fairways of the World-Top-100 E Club, Jack White's Inn in Brittas Bay, County Wicklow, offers three meals a day and an exhilarating pub atmosphere at night.
Lahinch & Frawley's Bar
All of County Clare wept when 91-year-old publican Tom Frawley closed this family pub after working there nearly every day since 1928. But it reopened for last year's Irish Open at delightfully quirky Lahinch and is again welcoming visitors to its thoroughly traditional pub and beer garden.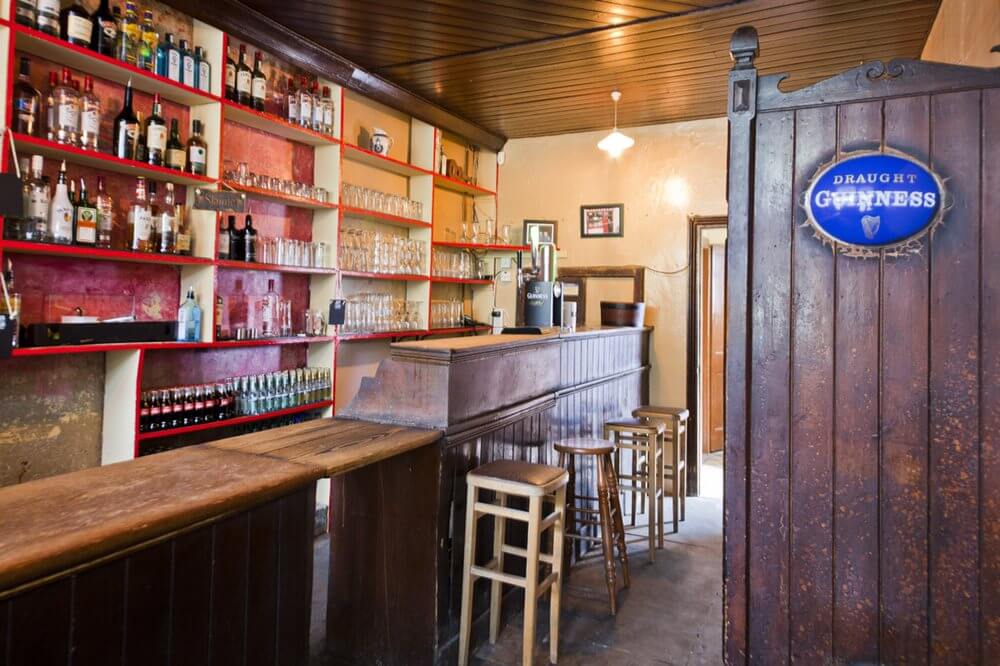 Killarney Golf & Fishing Club & J.M. Reidy's
Killarney, home to four Irish Opens and 45 holes of scenic, lakeside golf, can be a rowdy town at night. But a visit to Reidy's is like stepping back in time to a quieter age. The business dates back to the 1870s, and today it's still an architectural wonder—as well as an ideal place to enjoy fine food and drink, both in the cocktail bar and the snug, cobblestone courtyard.
Old Head & The Spaniard
When the Spanish fleet landed 3,300 men in the port of Kinsale back in 1601, they weren't warmly received. But you will be in The Spaniard, which commands views of Kinsale Harbour from its outdoor tables that rival the jaw-dropping ones you'll see from Old Head. The Trad music in the lounge is among Ireland's best.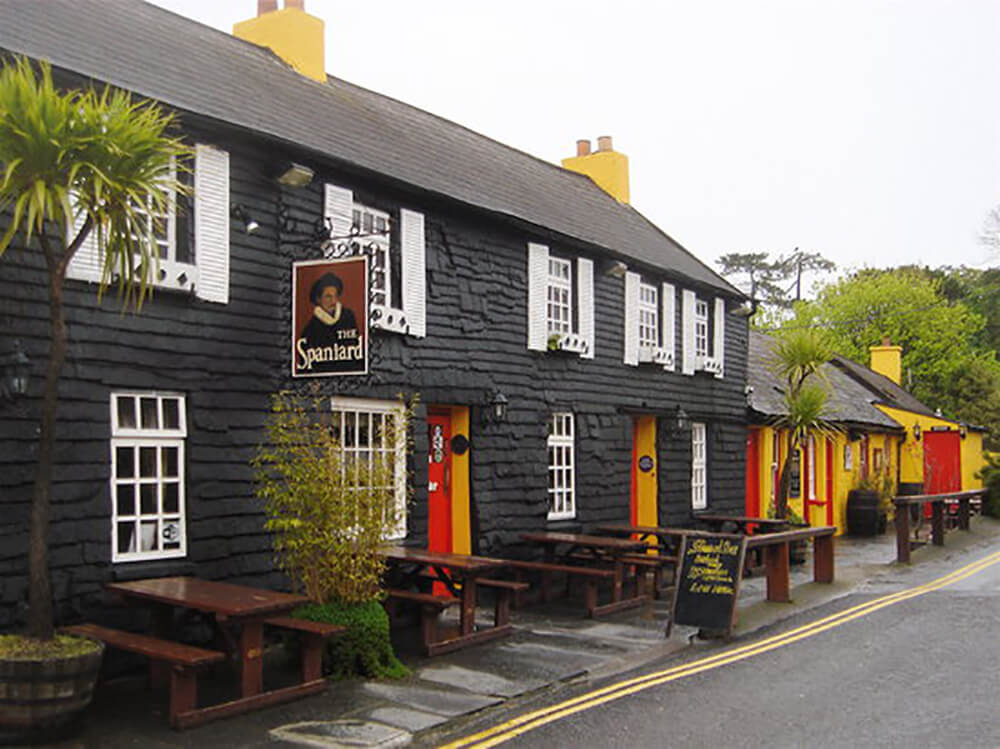 Ballybunion & McMunn's
The drinks menu at cozy McMunn's of Ballybunion includes the house's own 12-year-old Special Reserve Whiskey. Should you mistakenly be served one too many, they also offer cozy overnight accommodations—then you can play both of the world-class courses at Ballybunion on consecutive days.
Have other favorite Irish pubs we didn't mention? Let us know your thoughts in the comment section.