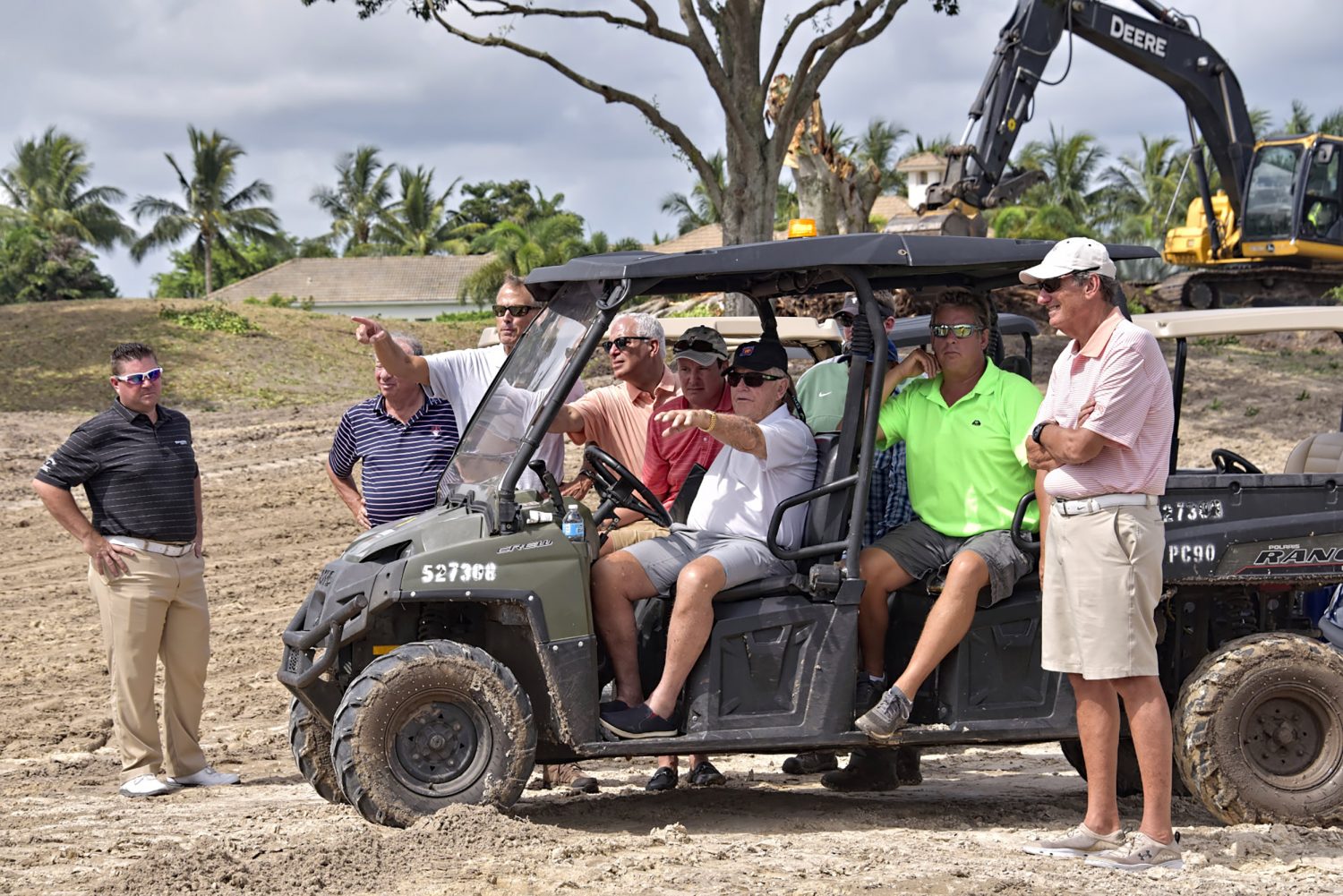 The Club at Ibis, with its lush landscaping, royal palm-lined boulevards, luxurious homes, manicured golf courses, and oasis-like feel of tranquility—all just minutes from the Palm Beaches—continually finds ways to improve its impeccable reputation. A recently completed $37 million capital improvement project, which included a Sports Village and one of the country's most innovative clubhouses, fostered a dramatic surge in member use and membership sales.
This past year, the club, with a relentless drive to keep amenities among the finest in the country, brought back Jack Nicklaus to redesign and modernize The Legend Course that he created in 1991. Ibis is the only club in the world featuring three Nicklaus-family-designed courses (Jack, Jack II, and Steve). The Legend has been described as Nicklaus's masterpiece, and it's a favorite of the club members, who enjoy playing on the same course that tested the pros as the site of The National Senior Club Professional Championship and the LPGA's Office Depot Tournament. Golfweek had named The Legend one of the country's "Most Distinctive Courses" but the time had come for an update. Nicklaus and his team have now completed an extensive project that included renovation of all the greens, installing a new set of forward tees, the modernization of the irrigation system, and the creation of a new Legend practice green.
With The Legend ready to play again, members will have all three Nicklaus courses in rotation. For those who would like to join in on the fun, new members (membership requires home ownership) have plenty of appealing residential options, from villas and condominiums to single-family homes and custom estates, priced from the $200,000s.
Don't miss…Golf may be center stage, but tennis reigns supreme at The Club at Ibis, too. A new Director of Tennis Instruction, former head of USTA's men's tennis and Olympic coach (and father of PGA Tour's Daniel Berger) Jay Berger, will fine-tune members' games and host junior clinics.