Dripping in history and prestige

,

A.W. Tillinghast's New Jersey triumph shines

again

the way it did more than a century ago
Few golf clubs engulf you in historical significance like Baltusrol. 
It overwhelms from the moment you pass through the iron gates, in the halls of its 80,000-square-foot Tudor revival clubhouse, and sprawling across A.W. Tillinghast's "Dual Courses," opened in 1922 as the country's first 36 holes designed and built simultaneously at one facility. 
It grabs you in a number of ways. The club generously presents its past with photographs, exhibits, audio-visual productions, and more throughout the main building. Students of the game recognize the Upper and Lower courses as seminal creations for Tillinghast, who began them in 1918, early in his career. They were springboards to other esteemed projects such as Winged Foot (1923), Ridgewood (1929), and Bethpage Black (1936).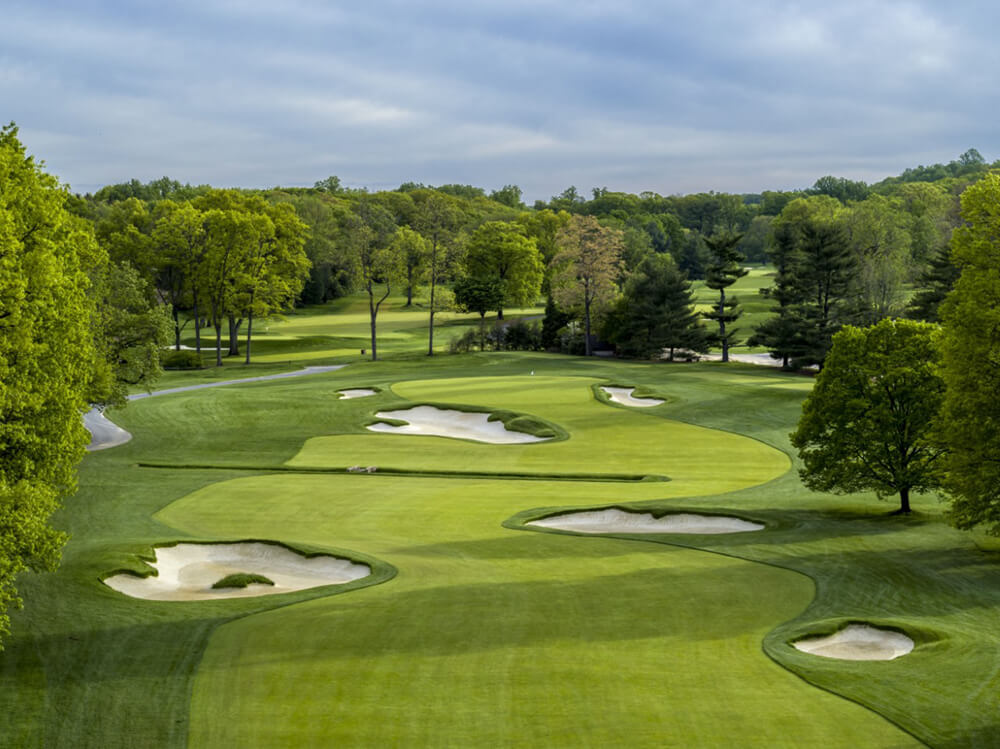 The U.S. Open has been played at Baltusrol seven times—second only behind Oakmont's nine—with the USGA frequenting the club for other events, including the U.S. Amateur (four times) and U.S. Women's Open (twice). The Lower course staged the 2005 and 2016 PGA Championships and will welcome major championship golf again for the 2023 KPMG Women's PGA and the 2029 men's PGA. 
From those championships came mega-iconic moments. Baltusrol held the first nationally televised U.S. Open in 1954, as Ed Furgol fended off defending champion Ben Hogan and other greats for his lone major title. Thirteen years later, Jack Nicklaus hit what some consider the greatest shot of his career, a soaring 1-iron from 237 yards that stopped 22 feet from the pin at the 72nd hole, sealing the first of his two U.S. Open wins on the Lower course (the second came in 1980). Nicklaus's shot is commemorated with a stone plate in the 18th fairway, which Phil Mickelson tapped with his club in 2005, "for some good karma," on the way to his first PGA victory. 
But the Lower's stature had a downside, morphing away over time from Tillinghast's original design in an attempt to be more difficult. In 2018, the club brought in Gil Hanse and Jim Wagner to restore the shot values and features Tillinghast most believed in. With an extensive photography archive to guide them, a classic was reborn in 2021.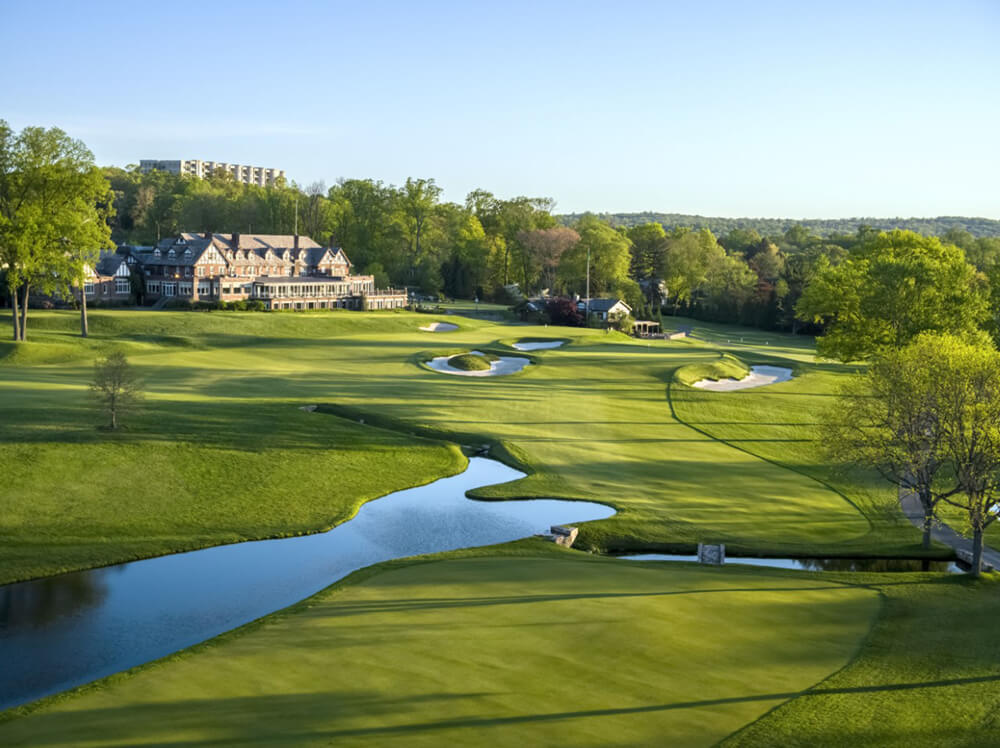 An average of 20 percent more putting surface was restored to Tillinghast's greens, many of which were returned to lower positions that more naturally fit the ground. Long fescue "eyelashes" were planted along bunker edges to restore the more rugged look of a century ago. Straight and narrow fairways, which Tillinghast loathed for robbing a course of character, were widened and given more turns, becoming easier to hit while adding more strategy. 
The par-three 4th, infamously lengthened by Robert Trent Jones Sr. and guarded by a pond and rock wall, remains the signature hole within shouting distance of the clubhouse terrace, but with a larger green now incorporating a lower section on the right. At both the par-four 2nd and par-five 17th, Tillinghast's sandy "Great Hazards" still demand attention, maybe more after tweaking. The 15th strikes Hanse as most interesting, with its cross-cutting creek and hilltop green getting the Lower course closer to the elevated topography enjoyed by much of the Upper course next to the Baltusrol Mountain and setting up a dazzling three-hole finish. 
Moving forward by going back, Hanse hoped to protect Tillinghast's brilliance and find that "magic sauce in golf architecture—making it playable for the 30-handicapper and challenging for Tiger Woods." By all accounts, it's a job well done. 
Thank you for supporting our journalism. If you prefer to read in print, you can also find this article in the Winter 2023 issue of LINKS Magazine. Click here for more information.