By Graylyn Loomis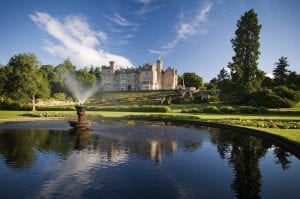 After an inspired renovation, this course is the equal of its regal setting in the Scottish Highlands
Skibo Castle dates back to 1211, but the estate just outside of Dornoch, in northern Scotland, really came to prominence when Andrew Carnegie purchased the property in 1898. The famous industrialist hosted everyone from the Vanderbilts, Rockefellers, and Churchills to local Scots to dine, hunt, relax, and play golf on a nine-hole course he built on part of his 8,000 acres.
Carnegie died in 1919 and Skibo Castle eventually was sold. The owner in 1995 hired Donald Steel and Tom Mackenzie to resurrect Carnegie's links and build a new course as part of a private club. Mackenzie returned to Skibo in 2007 to renovate the new course, this time with the help of David Thomson, the club's director of golf. They cleared substantial amounts of gorse, reshaped many features, and opened four newholes. As a result, the course entered the conversation as one of best modern links in Scotland.
The renovated course—laid out on a windswept stretch of dunes between the Dornoch Firth and Loch Evelix—has three distinct sections along the firth, the loch, and in between. It's all dramatic and beautiful, but two stretches stand out. The first starts with the short par-three 6th, which plays from the top of one dune to another; the green, once surrounded by gorse, was cleared to expose expansive views and increase playability. Hole 7 is a beautiful par four with a risk-reward, split fairway and a raised green that provides a panoramic vista of the entire course and Dornoch Firth.
The second standout run is of holes 15 to 18, which play near the clubhouse. Bordering and playing over water, all four holes force players to go for broke, making them ideal for match play. Everywhere the golfer looks, dark Scottish hills are in view, and from certain vantage points so is the original castle, on a hill in the distance.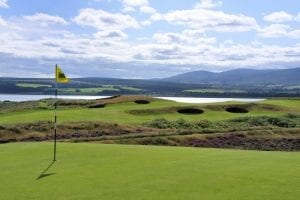 The Carnegie Club at Skibo Castle is private, but a small amount of non-member play is offered during the week. The club embraces guests with a "member for a day" ethos and everything during the visit—bacon rolls and spiked hot chocolate during the round, anything in the fully stocked halfway house, and lunch in the stone-and-glass clubhouse—is included in the hefty green fee. Members enjoy other amenities, as well, including horseback riding, shooting, off-road driving, and fittingly after all that activity, a full spa.