One of the great things about golf is that you can play pretty much year round if there's no snow on the ground and you're willing to brave the elements. Actually, with all the great cold weather garments and products on the market, you really don't need to be that brave nowadays. Here's a rundown of the best cold weather golf gear to pick up to keep playing all winter long.
FootJoy
Most golfers know that layers are the best way to keep warm yet unrestricted these days, which FootJoy really has perfected. Start with the Seamless Thermal Base Layer ($80) with an anti-microbial finish, followed by the Mixed Texture Sport Half-Zip Pullover ($95), and the Thermal Fleece Jacket ($160), which allows for excellent warmth and freedom of movement during the swing. Throw in a pair of WinterSof Gloves ($22) and Winter Beanie ($18) to complete the look.
__________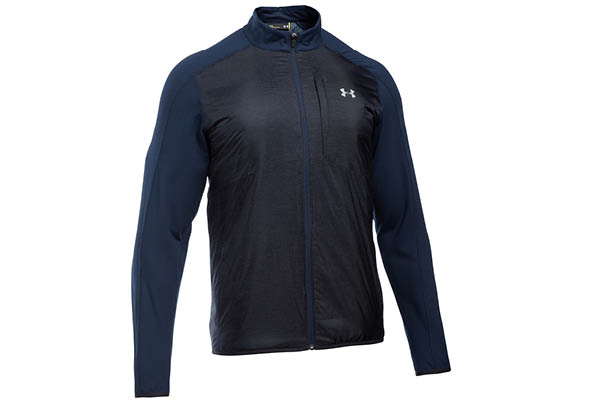 Under Armour
With Jordan Spieth leading the way, Under Armour has made quite a statement with its clean-looking styles for nice weather, but the company offers a number of attractive and functional outerwear pieces for cold weather, too. Top pieces include the Storm ColdGear Infrared Insulated Jacket ($160), which has a "thermo-conductive" inner coating to absorb and retain body heat, and the windproof Tips Golf Swacket ($150).
__________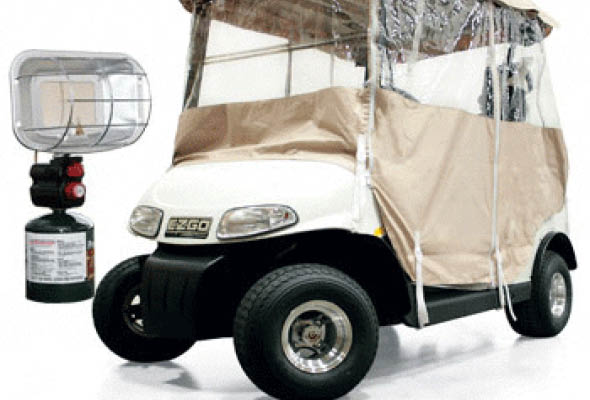 Buggies Unlimited Cart Heater and Enclosure Combo
Although it's probably better to walk in the cold weather, if you have to take a cart, you'll want to turn it into a heated shelter on wheels with a universal vinyl cover and propane cup-holder warmer. $119
__________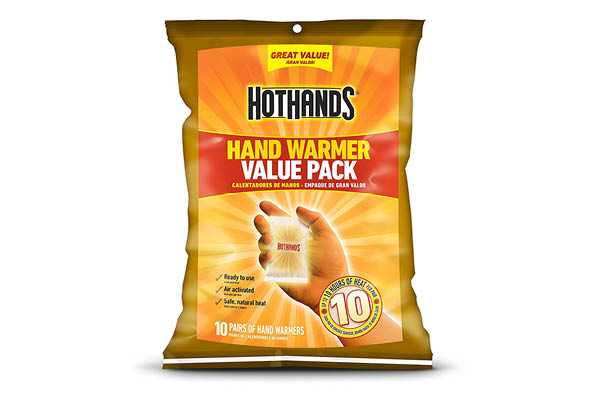 HotHands Hand and Toe Warmers
It's difficult to play with cold hands, or cold toes for that matter, so be sure to pack some heat when you head to the course. The air-activated warmers from HotHands are made of natural materials that get hot due to a fast oxidation process, reach more than 100 degrees, and last for hours. $3 and up.
__________
Kentwool Socks
Speaking of warm feet, it starts with a good pair of socks like Kentwool's Game Day Collection Men's Tour model, which are made of 58 percent Merino wool and can pay tribute to your favorite college team. $25 a pair.
__________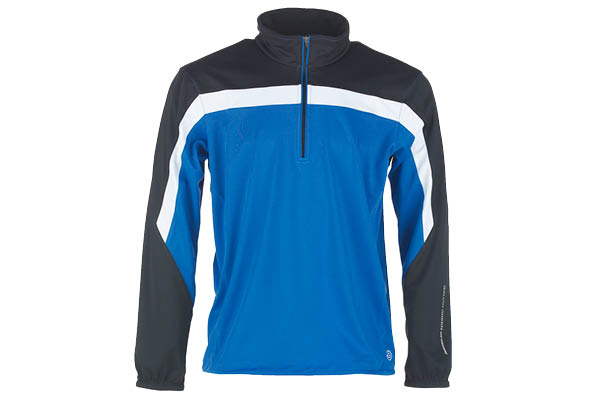 Galvin Green
The products from this Swedish company—GORE-TEX's No. 1 partner—are very popular across the pond in combatting the elements, and they're starting to gain a following here. The Swedes know something about playing in cold weather, so you can't go wrong with the Windstopper Jacket ($275) and Pants ($320), as well as their Insula Hat ($45), to keep those biting winds from going right through you.
__________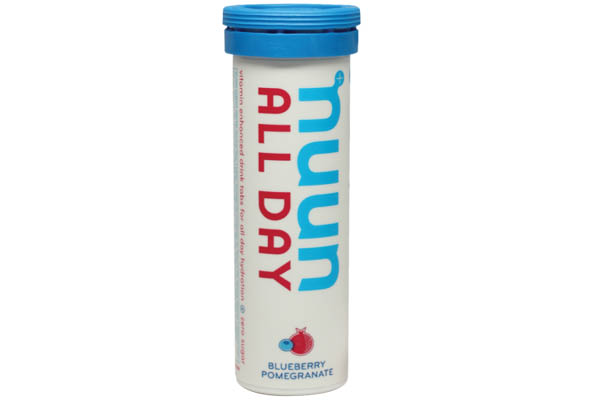 Nuun
You might not think you can get dehydrated in cold weather, but you can, especially because you don't feel as thirsty. Problem is, if you wait till you're thirsty, it's too late. Forgo the sugary sports drink for water with a Nuun all-day tablet, which has zero sugar, is under eight calories, and has a balanced blend of 17 vitamins and minerals. Four flavors, $7.50 for 15 tablets.
__________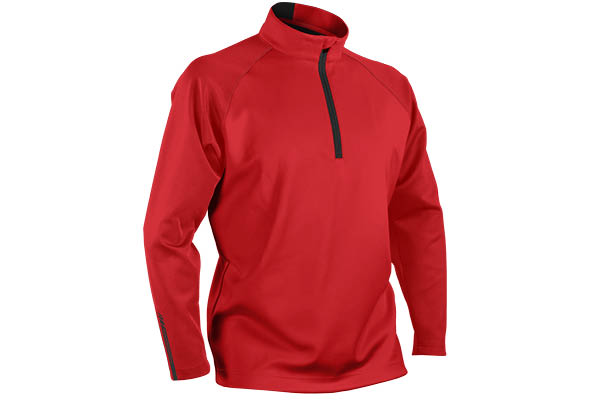 Sun Mountain
As a company that's based in Montana and specializes in golf outerwear, Sun Mountain knows a thing or two about keeping golfers warm. The new Heathered Fleece Jacket ($100) or the Thermalfex Pullover ($90), both of which have a four-way stretch, make for great layers under the new Elite Jacket ($300), which is waterproof and designed to maintain an ideal core temperature. The Cart Mitt comes with zipper pockets for hand-warmer packets and a Velcro strip so they stay attached to your Sun Mountain cart handle.
______________
What are your tips for surviving on the course in the winter? Let us know in the comments below!