Not many people leave an Arnold Palmer course transported by their experience. Likewise, very few people, if any, fail to enjoy themselves.
In all, the seven-time major champion put his name on somewhere between 340 and 350 projects around the world, working first with Francis Duane then Ed Seay, Erik Larsen, and Harrison Minchew before enjoying his final years alongside Thad Layton and Brandon Johnson—now the principals of the Arnold Palmer Design Company, based in Orlando, Fla.
Though he admitted it wasn't until the mid-1980s that he "felt strongly about doing more as a course designer," Palmer founded his design company together with Seay in 1972. They certainly moved their share of dirt in the '80s and '90s, embracing theatrical beauty more than the nuance and subtlety associated with Golden Age architects, and building the sort of conspicuous, elaborate features that tend to turn most course-rankers off nowadays.
That sort of thing never bothered Palmer, though. In his 2016 autobiography A Life Well Played, he wrote that he wanted to design courses that were "fun and looked pretty." He didn't want to build courses anyone "would consider difficult."
I've played 22 Arnold Palmer courses since encountering my first in 1998 and have always had a good time. Here are a dozen favorites.
Located 30 miles north of San Diego, Aviara's course opened in 1990 and definitely would have passed Palmer's "pretty" test with a handful of artificial water hazards; carefully positioned rocks, non-native shrubs, and flowers; and some ornate bunkering. All that prettiness is apt to make some purists wince, but those who like their courses lush and colorful will love Aviara, which hosted an annual LPGA Tour event from 2013–22.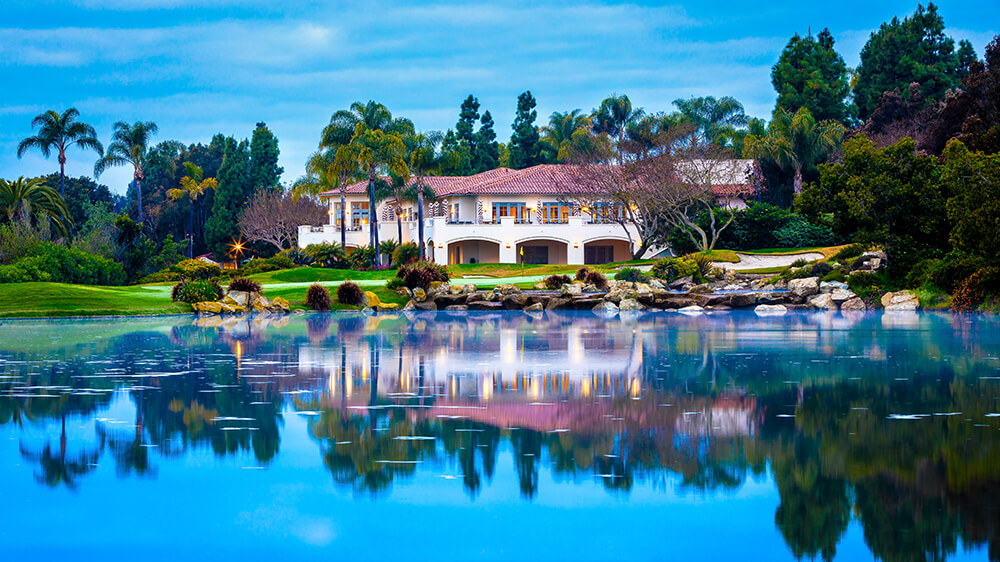 Palmer was so smitten with Dick Wilson's 1961 original when he saw it in 1965, he said he felt much like he had when he first met his wife Winnie. "I just had a feeling," he said in A Life Well Played. "It was another love-at-first-sight kind of moment for me." Equidistant from the emerging city of Orlando to the northeast and the site where Walt Disney would build his second mega theme park to the southwest, Bay Hill had a quiet, rural community feel reminiscent of his home in Latrobe, Pa. He acquired the course in 1974 and made numerous alterations, extensions, and upgrades throughout the rest of his life, most notably perhaps in 2009 when length was added, bunkers were rebuilt, and the greens reseeded.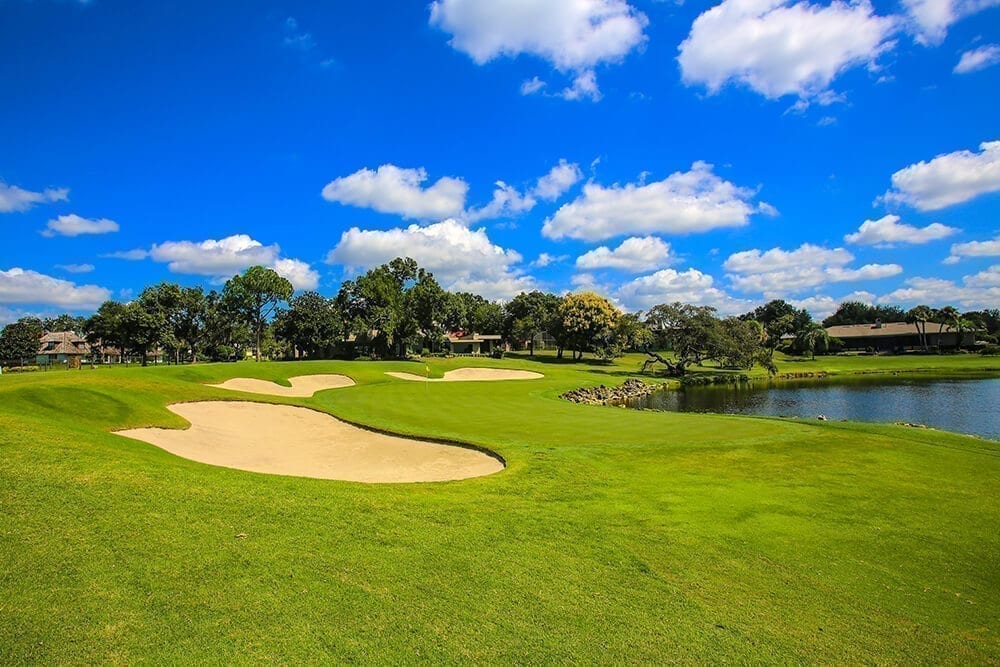 Classic Club's time as a PGA Tour venue was short-lived. Developed by the Berger Foundation which gifted it to the Bob Hope Classic (now The American Express) in 2005, the course, located north of I-10 on the edge of the Coachella Valley National Wildlife Refuge, was exposed to strong winds which Tour players didn't much care for. Tour event or no tour event, the Classic is a fine course with some huge bunkers and no houses troubling the splendid views of the Little San Bernardino Mountains to the north.
Host of the 2006 Ryder Cup, 11 European Opens, and where Rory McIlroy hit two incredible fairway-wood shots in the final three holes to win the 2016 Irish Open, the North course at the K Club (Palmer designed the South course, too) is a parkland beauty that combines genuine moments of charm with some undeniably challenging golf.
Making your way down the fairway of the 18th knowing a nice cold pint and a hot meal is waiting for you inside The Palmer Clubhouse… there truly is nothing better after a round on Palmer North.#TheKClub #TimeToPlay #PalmerNorth #TheKClubGolf #PalmerNorth pic.twitter.com/znoeGP6pqy

— thekclubgolf (@TheKClubGolf) February 5, 2023
With the shrieks of the Capuchin monkeys and calls of 100 or so bird species filling the air, it can get a bit loud on the Papagayo Peninsula in northwest Costa Rica where Palmer's course opened in 2004. With the Pacific Ocean on one side and the surprisingly warm waters of Culebra Bay on the other, the course moves through old-growth forest and valleys formed by ancient lava flow, and frequently throws up views that stop you in your tracks.
The marshes along the North and South Carolina coastline are home to many superb courses, few of them better than River's Edge which opened in 1999 along the Shallotte River 40 miles southwest of Wilmington. A number of the holes not on the edge of the river are memorable enough, but those that are combine photo-worthy moments with some really cool golf shots.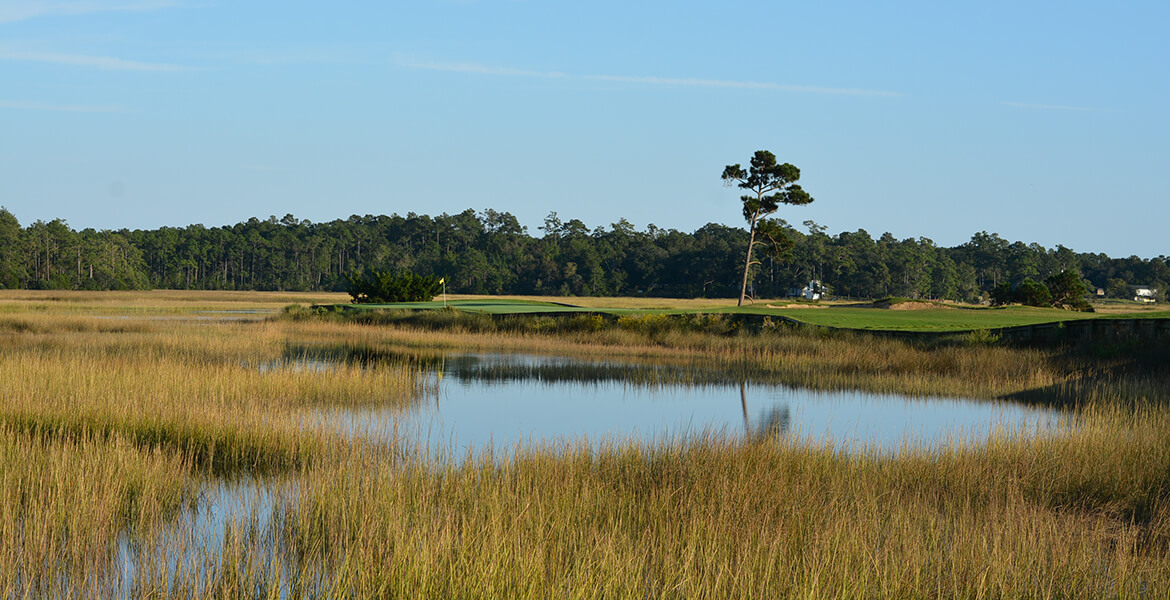 Ten miles northwest of the southern Oregon town of Klamath Falls (230 miles inland from Bandon Dunes) is the gorgeous Palmer-designed course at the 3,600-acre Running Y Ranch Golf & Spa Resort. Laid out over fairly flat, ranch-style ground and opened in 1997, the course has a rugged feel with great views of the surrounding Cascade Mountains.
Jeff Coston, something of a playing and teaching legend in the Pacific Northwest, has maintained his Academy at Semiahmoo for nearly 29 years and enjoys playing the course now every bit as much as he did in the mid-90s. "It's so beautiful I've never grown tired of it," he says. "You have to be accurate with your approach shots and you must use your imagination on the fantastic greens where proper speed is essential." The course opened in 1986 and overlooks Semiahmoo Bay and the Strait of Georgia in the northern part of Puget Sound.
Palmer's 1986 Legend course at the Shanty Creek Resort, in the golf-rich area around Traverse City, Mich., is cut through dense woodland half a mile east of beautiful Lake Bellaire, and probably the pick of the five layouts at the four-seasons resort linked to Schuss Mountain.
A municipal course owned by the city of La Quinta in California's Coachella Valley, SilverRock holds its own in a zip code full of spectacular golf, quite a bit of which Palmer designed. The private Tradition Club, Mountain View, and his private course at PGA West are all nearby, but SilverRock, whose back nine was redesigned by Brandon Johnson in 2017 to make way for two hotels, is almost as highly rated and an extremely popular tee-time.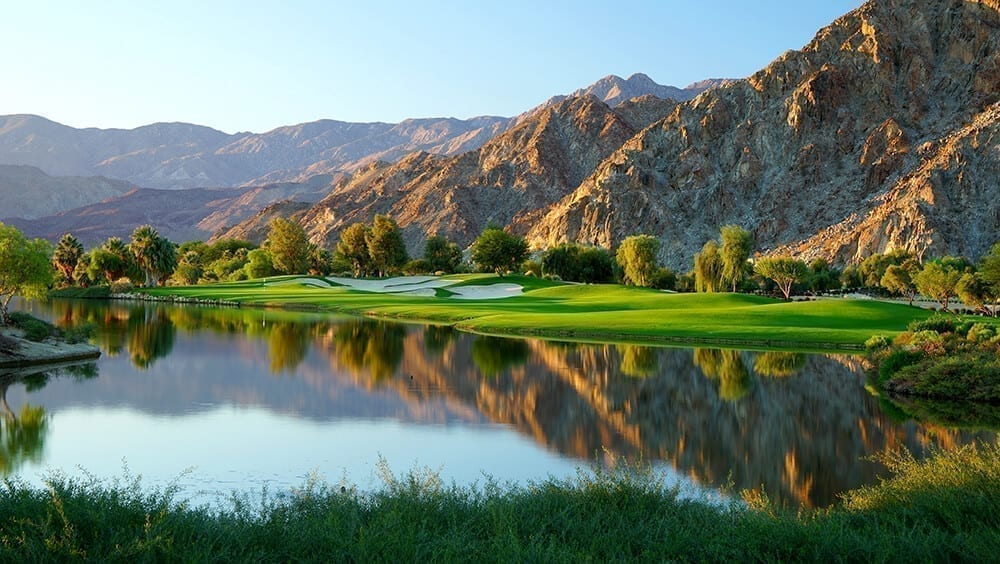 The Prospector Course at the 6,300-acre Suncadia Resort, 80 miles east of Seattle, opened in 2005. Surrounded by deep pine forest with some terrific views over the Cascade Mountains, Prospector sits at about 2,500 feet above sea level and surely ranks among the most naturally beautiful sites Palmer ever worked on.
10th hole on Prospector at Suncadia. pic.twitter.com/EcG2xalzZp

— Gene Torres (@eugenejtorres) September 4, 2021
You can scrap that first sentence in the intro above when talking about Tralee in Co. Kerry, Ireland, because plenty of people play this wonderful links overlooking the North Atlantic 10 miles west of town and quickly declare it their favorite course in all the world. It opened in 1984, 88 years after the club had been founded on its original site, and while the front nine plays over relatively level ground with a handful of glorious moments, the back nine just feels like one long, incredible moment.
What is your favorite Arnold Palmer golf course?