With the PGA Tour and Champions Tour both in Hawaii this month, our thoughts turn toward those idyllic isles where everything seems so relaxed and uncomplicated. Heck, even the Hawaiian alphabet is simpler, with only 13 letters—five vowels, seven consonants, plus something called an "okina" which sounds a bit like a stifled hiccup. None of the estimated 40,000 words in the Hawaiian vocabulary begins with an okina, but plenty do with the other dozen letters, including all 108 of Hawaii's golf courses.  Here's a quick ABC, sorry AEH, of Hawaiian golf.
A is for Ala Wai  (Oahu) The Guinness Book of World Records lists this as the busiest golf course in the world.  A whopping 500 rounds a day are played on this muni set just a few blocks from Waikiki Beach.
E is for Ewa Beach  (Oahu) A linksy layout with an out-and-back design and the only double green on Oahu, this was the first Hawaiian course planted with Paspallum grass which can be irrigated with non-potable water.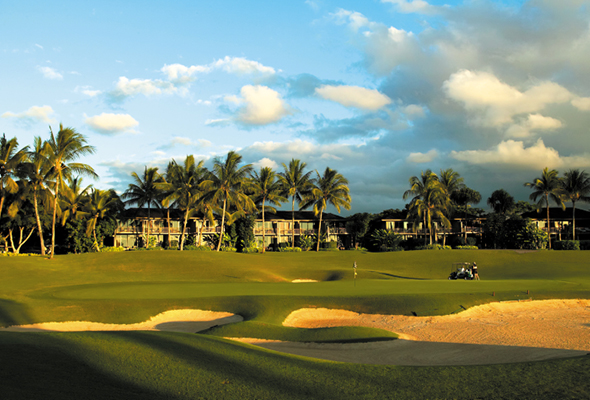 H is for Hualalai  (Big Island) Jack Nicklaus's first design in Hawaii and centerpiece of one of the state's top resorts, it will host the Champions Tour opener, the Mitsubishi Electric Championship, next week.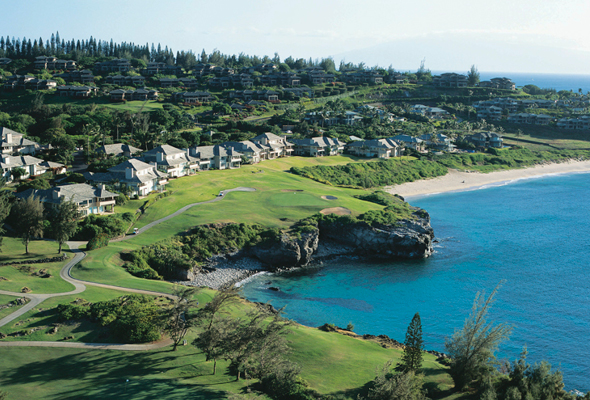 I is for Ironwood Hills  (Molokai) The only golf course on the island of Molokai, set in the mountains on the north coast.  A descendant of one of Hawaii's original plantation courses, this nine-holer dates back to 1938.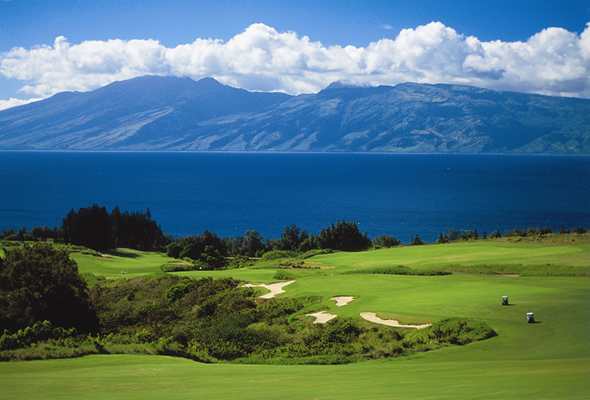 K is for Kapalua (Maui) Host of last week's eight-stroke victory by Jordan Spieth (on its Coore/Crenshaw designed Plantation Course) Maui's flagship resort sports three courses and the highest profile of any Hawaiian course.
L is for Leilehua (Oahu) Designed in 1945 by the Army Corps of Engineers, this is the brawniest of nine military courses in Hawaii, a parkland par 72 playing 7,019 yards from the tips with a rating of 73.9.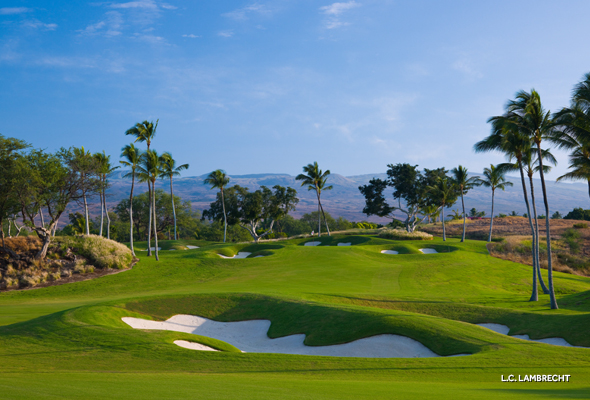 M is for Mauna Kea  (Big Island) The grande dame of Hawaiian golf resorts, founded in 1965 by Laurance Rockefeller, it's still going strong, its famed seaside Trent Jones course recently renovated by son Rees.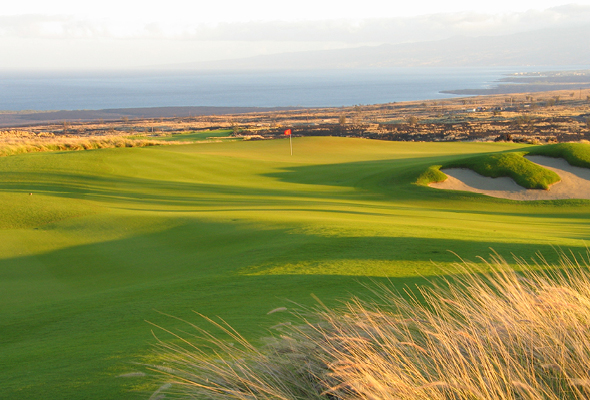 N is for Nanea (Big Island) The most exclusive club in the islands, started by financial wizards George Roberts and Charles Schwab, its David McLay Kidd course sports views of the Pacific from every hole.
O is for Ocean Course at Hokuala (Kauai) The former Kauai Lagoons, now a Timbers Resort, is undergoing an $800 million makeover that includes this Nicklaus design boasting the longest stretch of oceanfront holes in Hawaii.
P is for Prince Course at Princeville (Kauai) Perennially the most highly ranked golf course in the islands, this Robert Trent Jones Jr. beauty recently saw a renovation by Bobby himself.
U is for nothing so V is for Volcano G&C  (Big Island) Uniquely situated on the rim of an active volcanic crater, 4000 above sea level.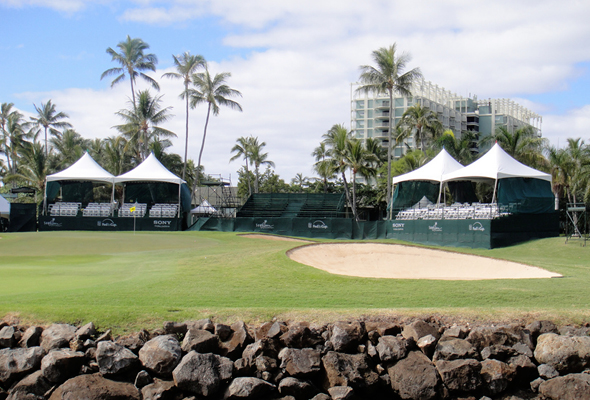 W is for Waialae (Oahu) Hawaii's quintessential championship test and a PGA Tour site for over 50 years, this 1927 Seth Raynor design is host of this week's Sony Hawaiian Open.