LINKS was able to play Oakmont this past Monday during the US Open Media Day, and the entire team agreed, the course is one of the hardest in the United States.
"I think in the past the course rating has been somewhere in the low 80s," said Mike Davis, President of the USGA, "I think the average golfer, even if it's not setup for a U.S. Open, has no idea how exacting this golf course is. I believe it's an 80, 81, 82 course rating when it's set up for the U.S. Open." Davis hit on the one point we noticed during the round; Oakmont is exacting, and there is no margin for error. A golf game that isn't completely in control will spiral out of control at Oakmont. What does all of this mean for the pros? Look for the players to reach for a new level of concentration during the tournament. Those who let that concentration slip will pay dearly. Those who don't know the course well will fall prey to the slopes, bunkers, and lightning fast greens that give the course its fearsome reputation.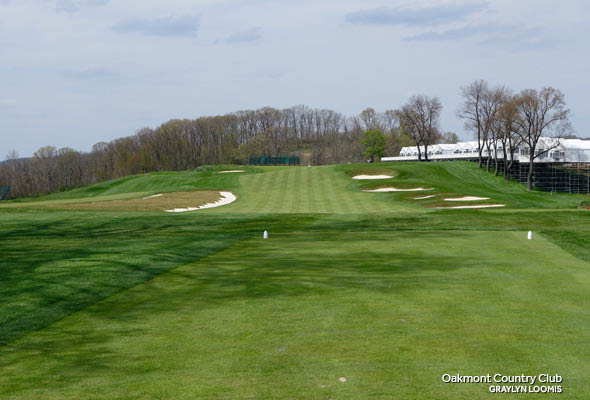 The LINKS team guesses the winning score would be +3 for the tournament. If a player is able to shoot better than that, they deserve the US Open Championship Trophy and everything that comes with it.