The newest course in the world's fastest-growing golf market is open for limited preview play, and those lucky enough to get an early look at Vietnam's Hoiana Shores Golf Club are in for a unique treat.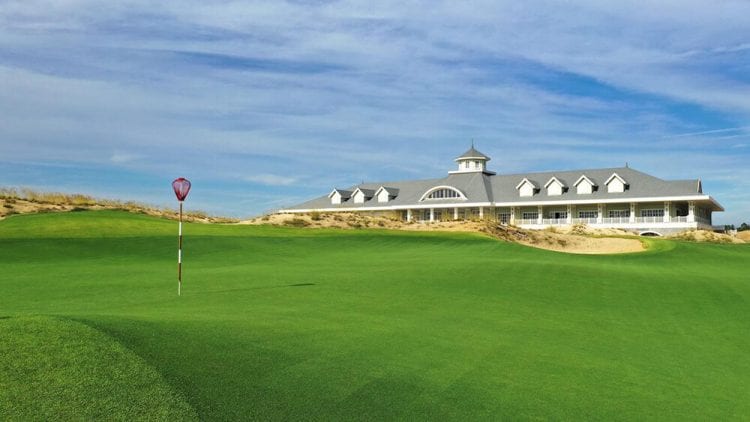 For starters, the Robert Trent Jones Jr. design doesn't have any flapping flags to help golfers deal with the ever-present winds off the East Vietnam Sea. Instead, the traditional links course in Central Vietnam features red basket lanterns which replicate those illuminating the night in the nearby Old Town of Hoi An, a former Portuguese trading post that dates to the 1600s. A UNESCO (United Nations Educational, Scientific, and Cultural Organization) World Heritage site just 10 minutes from the golf course and the Hoiana Integrated Resort, Hoi An is known as the City of Lanterns.  
The baskets bear an unmistakable—and intentional—resemblance to those found at venerable Merion Golf Club outside Philadelphia. Wind cuts right through the wicker, making the lanterns ideal for the seaside location since they can't be blown over. Just don't expect them to help much with determining wind direction.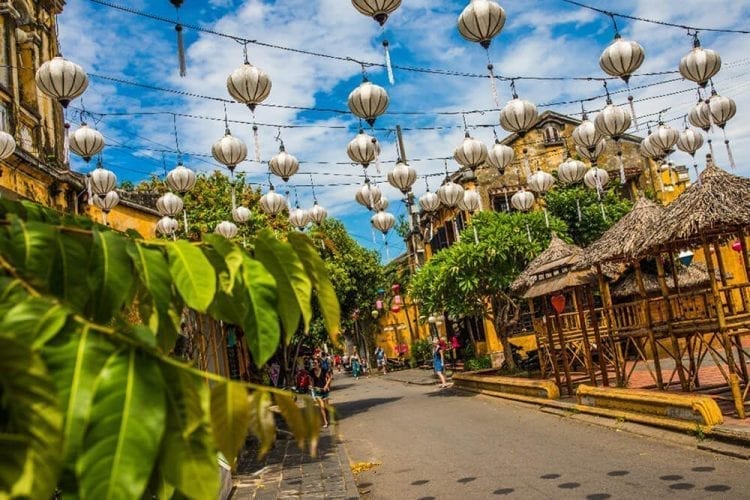 When it comes to breezy conditions, six of the 18 holes at aptly named Hoiana Shores come into direct contact with the shoreline. It won't be uncommon for golfers to actually play shots directly from the beach, says Ben Styles, Hoiana's Vice President for Golf.
"The beachfront could have been otherwise developed," Styles says. "But this decision will ultimately pay off, as this part of the course is uniquely unforgettable. There is nothing quite like playing those holes. It is proof you are playing a proper links. There aren't many courses in Asia that serve up that type of experience."
Hoiana Shores had been one of 43 golf courses in development in Vietnam entering this year, the most of any country worldwide, according to the R&A's Golf Around the World Report. And Hoiana Shores is a key component of perhaps the most ambitious resort development undertaken in Vietnam—a $4 billion project that's starting with more than 1,000 rooms, suites, and villas in its first operational phase. The property, which covers almost 2,500 acres and has two-and-a-half miles of pristine beach, also features a suite of beachside pools and restaurants, a beach club, an entertainment facility, and a wide array of retail partners. It showcases not only the vibrancy of Hoi An and Central Vietnam, but is intended to draw both domestic and international tourism to the region.
"It all starts with the golf," says Styles. While the grand opening of the course is set for early 2020, it began welcoming limited preview play on Sept. 23, with all proceeds donated to local charities.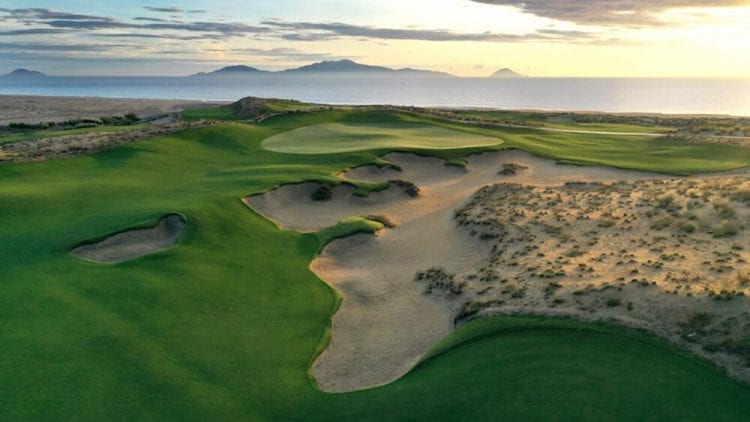 Stuart Stone, who oversaw construction of Hoiana Shores for Hong Kong-based course builder Linksshape, says the land upon which the course is built is "almost the dictionary definition of what 'linksland' should be." The layout is defined by its wonderful shapes and contours, including greens nestled into dunes early in the round and more open vistas as the course takes players closer to the water later in the routing. In some instances, the architects and design team would let sand pile up, shape it, and then let the wind take over again.
"It's pretty unique and required real patience," says Stone. "On holes 16 and 17, for example, where the wind is coming right off the sea, our fine shapers carved out the shapes, and then we let Mother Nature further shape it. Then the team came back, refined it and finalized it. Ultimately, we created truly windswept areas there that were quite different from the original shapes."
The course will play firm and fast thanks to a relatively new, drought-tolerant turfgrass called Zeon Zoysia that was developed for equatorial regions like Hoi An and is less grainy than Bermuda and
Paspalum grasses. The choice was strategic as well as sustainable. Unlike many "tropical links" built on sand, Hoiana Shores is able to deliver the bounce and roll that true links courses demand.

A par 71 that stretches to 7,401 yards, Hoiana Shores is the first Vietnamese course for Jones after decades in the design business. And from the lanterns to the beachfront holes, it's a memorable debut.
"I've been working in Asia all of my adult life. We've worked all over the region and looked at projects in Vietnam. But it does feel as though the best site has been saved for us," Jones saiys. "It's been a lovely treasure hunt that ends with us finding a golf course project hard by the sea. Where great land meets the sea, great golf can happen."