On the ever-growing list of courses Tom Fazio has designed, there are only a select few that he calls home. Serving as the summer getaway from his primary residence in South Florida, Wade Hampton Golf Club is one of them.
One of the game's most exclusive enclaves, the club is nestled in the tiny mountain village of Cashiers in western North Carolina, on the site of 19th-century politician Wade Hampton III's former summer home. In 1984, the land was acquired by William McKee, who wanted to create an unparalleled golf experience that combined a superb course with the stunning landscape.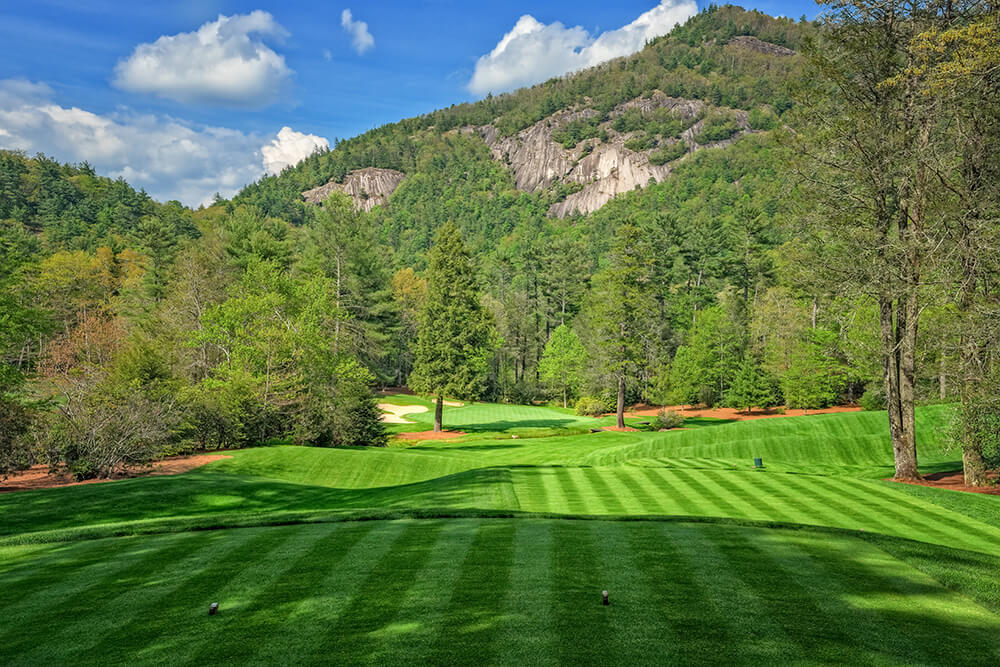 Undoubtedly one of Fazio's finest works, the course is routed masterfully through the towering topography. Many of the holes are defined by large granite outcroppings, bubbling streams, and severe elevation changes. The entire course sits in the shadow of Chimney Top mountain, with much of the back nine snuggling up against its imposing, sheer walls.
Stretching to just over 7,200 yards from the tips with a rating of 75.5 and slope of 146, Wade Hampton's playing corridors are more generous than the numbers might suggest. The fairways are wide and the greens inviting, but like Pine Valley (where Fazio has done some work), trouble lurks: Cavernous bunkers, thick rough, dense forest, streams, and ponds are close by.
As with many Fazio designs, the four par threes are stunning. The best of them—and perhaps the most photographed hole on the course—is the 17th, which plays downhill to an expansive green fronted by a stream and framed by two large, ancient hemlock trees that resemble goalposts.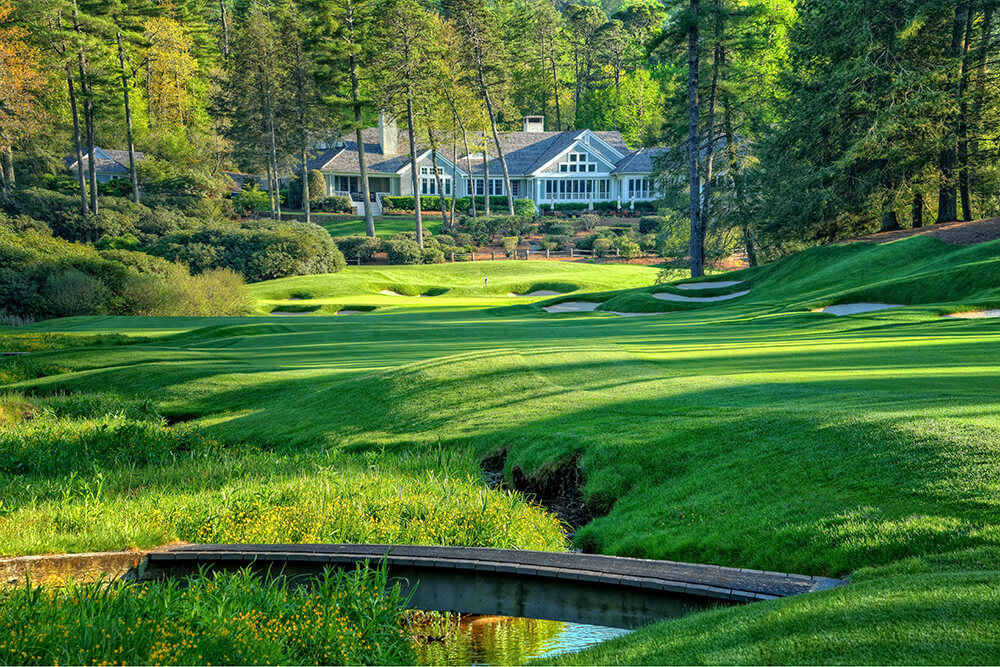 The club is proudly owned by a passionate membership always looking to push their already esteemed haven to the next level. The course and club facilities underwent an extensive renovation in 2018: Tee boxes, greens, green surrounds, and rough were reseeded and Capillary Concrete lining was added to greenside bunkers. Parts of the clubhouse interior were opened up, creating a more lively and cohesive environment for members and their guests. 
Wade Hampton is better than ever and poised for many successful decades to come. Needless to say, if you're one of the fortunate few to be invited to spend time in its rarefied air, jump at the chance.