Marketing pros explain that there are various reasons a business should change its name. Among them are to freshen the brand, to attract next-generation customers, to avoid brand confusion, or even to escape PR disasters.
Golf courses are no different. A surprising number of today's heralded layouts once went by a different name. Here are eight of the best examples.
Presidio Golf Course (San Francisco, Calif.)
Old Name: San Francisco Golf Club
The original San Francisco Golf Club is one of the oldest courses on the West Coast—with nine holes dating to 1895—and was military-only until 1995. Clinging to steep hillsides within the Golden Gate National Recreation Area, this rugged layout is usually chilly, windy, and foggy. The enormous cypress, eucalyptus, and Monterey pines are often shrouded in mist, and with 13 uphill approach shots, Presidio is a formidable test that always plays longer than its back-tee yardage of 6,481 yards. Around 1905, members yearning for more than the Army would offer relocated their San Francisco Golf Club to nearby Ingleside, then a few years later had A.W. Tillinghast craft the first-class layout we know today. The existing army base nine became the Presidio Golf Club in 1905, saw the expansion of nine more holes in 1910, and enjoyed a redesign from Englishman Herbert Fowler in 1921.
Tributary (Driggs, Idaho)
Old Name: Huntsman Springs
Architect David McLay Kidd moved mountains of soil—more than four-million cubic yards—to metamorphose a vapid high-desert tract on the Idaho/Wyoming border into a visual treat, one ranked among the top three in the state. Rumpled terrain, 153 fescue-fringed bunkers, ball-swallowing wetlands, and massive putting surfaces form the bulk of the challenge, along with a back tee yardage of 7,613. Kidd built the Teton Valley course in 2010 for billionaire chemical magnate and anti-cancer crusader Jon Huntsman Sr., father of Utah governor and 2012 presidential candidate Jon Huntsman Jr. New ownership emerged in 2017 and in a rebranding effort, changed the name to Tributary in 2019.
View this post on Instagram
Buffalo Ridge (Hollister, Mo.)
Old name: Branson Creek
Co-host to the PGA Tour Champions' Bass Pro Shops Legends of Golf at Big Cedar event, this 2001 Tom Fazio creation was a mainstay in Top 100 U.S. Public Courses lists back when it was known as Branson Creek, named such in part due to its proximity to the well-known entertainment haven in the Ozarks. When Bass Pro Shops domo Johnny Morris sought to add resort golf to the offerings for his Big Cedar Lodge, he acquired Branson Creek in 2013. He upgraded the course with Fazio's assistance, rebuilding bunkers, incorporating exposed rock formations, adding and expanding water features, and changing the name to Buffalo Ridge. It's an apt description, as several holes provide vistas of roaming bison, courtesy of the adjacent 10,000-acre Dogwood Canyon Nature Park.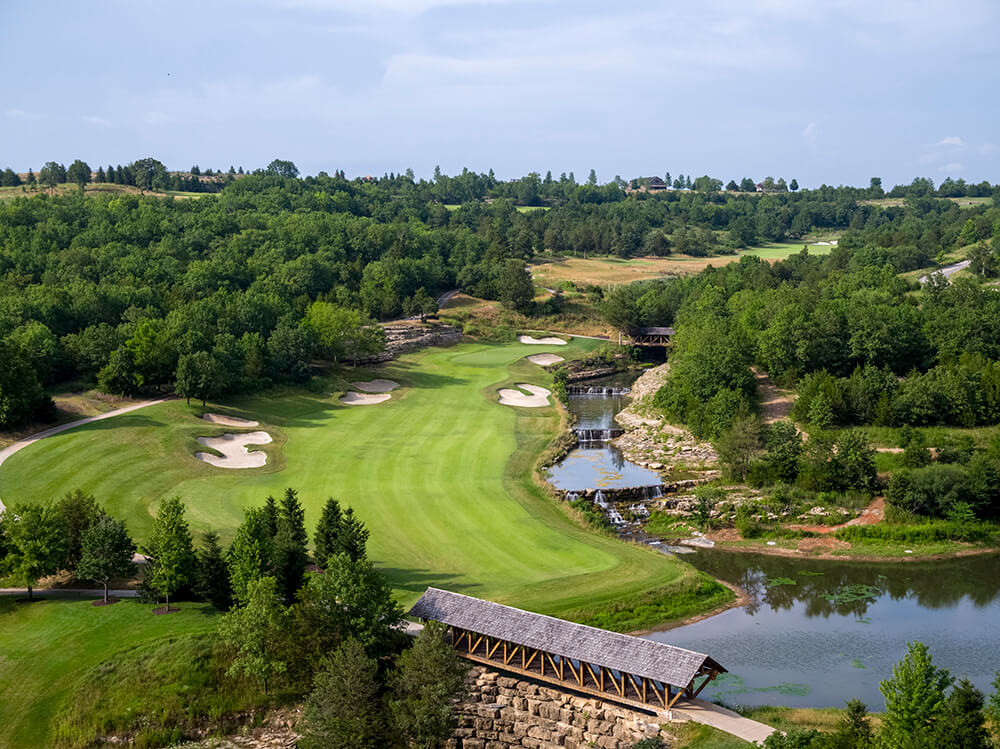 Valderrama (Sotogrande, Spain)
Old name(s): Sotogrande (New); Las Aves
This impeccably manicured 1997 Ryder Cup host, long considered the Augusta National of Europe due to its conditioning, features narrow, cork-tree-framed fairways, sculptured bunkers, small greens, and the short but diabolical par-five 17th that was infamously toughened by Seve Ballesteros. Robert Trent Jones concocted Sotogrande (Old) in 1963 for entrepreneur Joseph McMicking, then fashioned a new 18 in 1975, which was re-named Las Aves ("The Birds") in 1981. In 1985, Bolivian tin magnate Jaime-Ortiz Patino purchased Las Aves, engaged Trent Jones to beef up the design, and transformed it into the exclusive Valderrama. Of the course he ranked in his top five favorite designs, Trent Jones stated, "The changes I made did not alter the intrinsic character but did enhance the shotmaking values."
View this post on Instagram
St. George's Golf and Country Club (Etobicoke, Ontario, Canada)
Old name: The Royal York Golf Club
Preeminent Canadian architect Stanley Thompson hit his professional peak at this quiet club near downtown Toronto that went by The Royal York Golf Club from 1929 to 1946. It was built in tandem with the downtown Royal York Hotel, so that guests would have a place to play. When the club ended its affiliation with the Canadian Pacific Railway-owned hotel, a new name emerged. The wonderful rolling parkland terrain is replete with streams and natural valleys and has witnessed five Canadian Opens, most recently in 2010 when Carl Pettersson captured the title, conquering one of the nation's strongest closing quartet of holes in the process. Tom Doak and Ian Andrew spearheaded a restoration that was completed in 2015. St. George's will again host the RBC Canadian Open in June 2022.
BallenIsles (Palm Beach Gardens, Fla.)
Old name(s): PGA National; JDM Country Club
In 1963, legendary Florida developer John D. MacArthur enlisted Dick Wilson and Joe Lee to craft three 18-hole layouts, including the championship East course, for what was to serve as the new home for the PGA of America. He called the facility PGA National, the name it utilized when the East course played host to the 1971 PGA Championship when Jack Nicklaus went wire-to-wire to beat Billy Casper by two shots. The East, and to a slightly lesser extent the North and South courses, embodied the classic stylings of the time—bold bunkering, elevated greens, and water to be avoided throughout the round. In 1973, MacArthur and the PGA of America went their separate ways. The club adopted the name JDM (for John D. MacArthur), which prevailed until 1988. At that time, the John D. and Catherine T. MacArthur Foundation sold the property and the new owners christened it BallenIsles.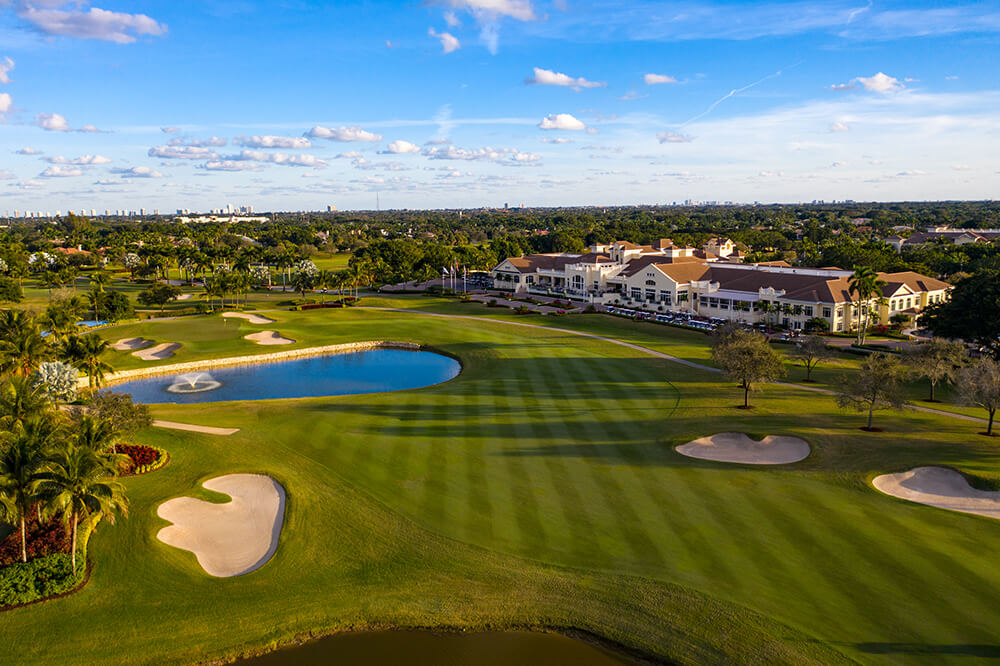 Belmont Golf Course (Richmond, Va.)
Old name: Hermitage Country Club
In late May 1949, Belmont Golf Course in Richmond, Va., sat atop the golf world. Known then as Hermitage Country Club, the 1917 A.W. Tillinghast design was among the finest in the south and had benefited from a subsequent Donald Ross tweak a decade later. In 1945, the course played host to the Richmond Invitational, won by Ben Hogan. That final week in May 1949, native Virginian Sam Snead, the current Masters champion, was bidding for back-to-back majors as Hermitage served as venue for the PGA Championship. Snead downed Johnny Palmer in the final, 3 & 2, to capture the Wanamaker Trophy for the second time. After Henrico County bought Hermitage Country Club in 1977 it changed the course name to Belmont and opened to the public. Yet, by 2018, it faced potential closure. In 2020, a partnership between the First Tee—Greater Richmond and Love Golf Design hatched a plan to preserve the design tenets of holes 7–18 of Tilly's original design and enhance the property by adding a 6-hole short course. The facility reopened in 2021.
TPC River Highlands (Cromwell, Conn.)
Old name(s): Middletown Golf Club; Edgewood Country Club; TPC of Connecticut
Home to the PGA Tour's Travelers Championship since 1984, this oft-altered layout attracts some of the biggest galleries on tour and boasts winners such as Dustin Johnson, Jordan Spieth, Phil Mickelson twice, and Bubba Watson three times. The course began life as Middletown Golf Club, and at the height of the Depression in 1934, was reformulated as Edgewood Country Club. It remained so until 1984, when the PGA Tour, looking for a new home for its Greater Hartford Open, commissioned Pete Dye to transform the rather plain Edgewood into the TPC of Connecticut. Dye mostly left the front nine alone, but went dye-a-bolical on the back, which ushered in a plethora of drama-filled holes, including the lake-guarded 17th. In 1989, Bobby Weed utilized a new piece of higher ground that yielded seven new holes, including the drivable par-four 15th and the thrilling par-three 16th. Weed remodeled the other holes and a new name emerged, the TPC at River Highlands. Eventually, the preposition was dropped, giving us the name we know today.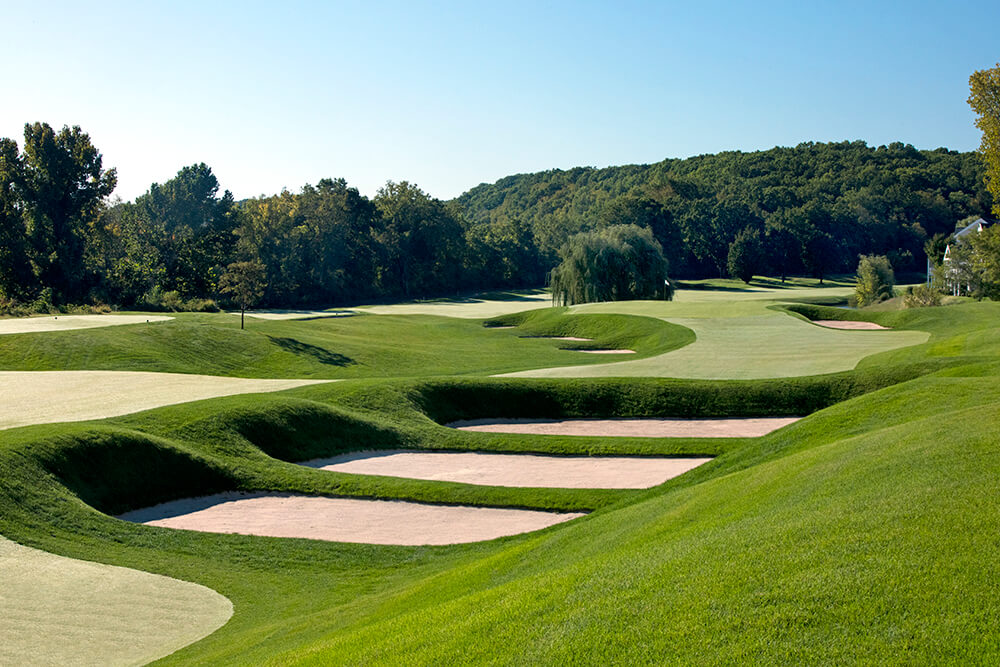 Know any other notable courses that once went by a different name? Tell us about them in the comment section.